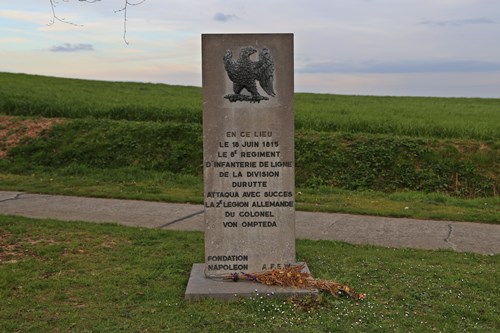 Text on the memorial

"En ce lieu le 18 juin 1815 le 8e regiment d'infanterie de Ligne de la Division Durutte attaque avec succes la 2e legion Allemande du Colonel Von Ompteda."

"On 18 June 1815, a succesful attack took place here from the 8th regiment on the 2nd German legion from colonel Von Ompteda."
Do you have more information about this location? Inform us!
Source