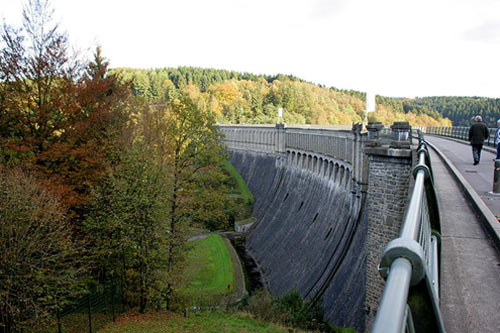 On the night of 16 on 17 May 1943, during operation Chastise, a bombing raid of the RAF on German dams. With so-called bouncing bombs, Guy Gibson and his squadron succeeded in breaking through two of these dams; the Möhne- and Eder dam.

The Möhne-, Eder- and Sorpedam were the main targets during Operation Chastise. However, there were also three secondary goals. These goals; Lister-, Ennepe- and Diemel were not destroyed.
Do you have more information about this location? Inform us!
Source