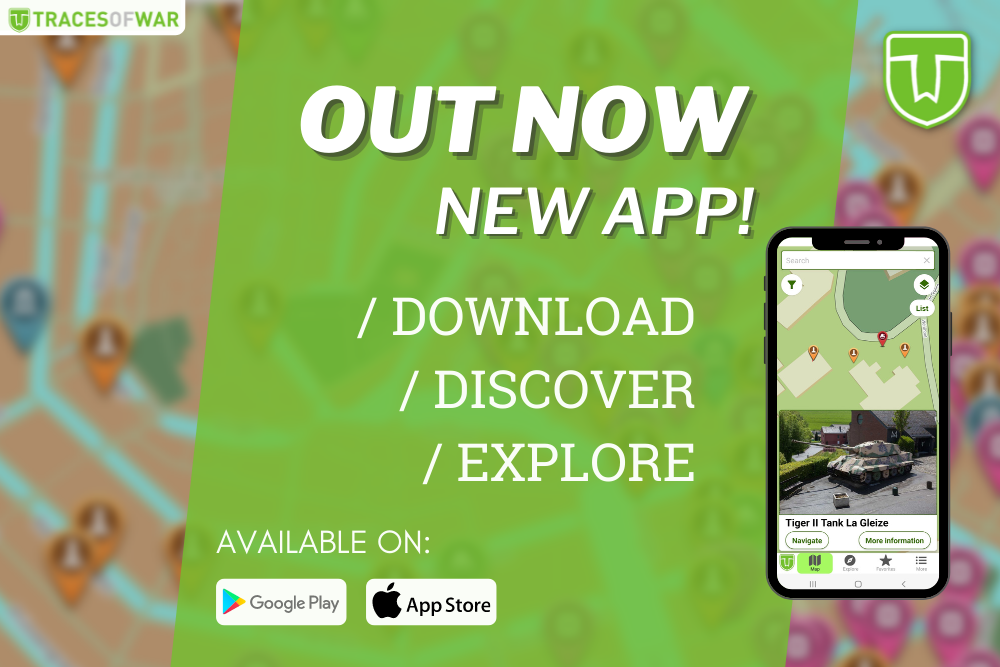 With over 130.000 locations related to the Second World War and other wars, TracesOfWar.com is a website which is consulted frequently. Visitors plan their city trips or holidays based on war museums and landmarks published on the website. Now, this can also be done with a mobile app for tablets or smartphones. At the touch of a button you can see which sights of interest there are anywhere in the world. TracesOfWar for on the road.
Cooperation with the Delft University of Technology
For years, visitors of TracesOfWar have been asking for an app containing the location of every point of interest published on the website. The order for the realization of this app was given by the Dutch Stichting Informatie Wereldoorlog Twee (STIWOT or Foundation for Information on World War Two), the parent organization of TracesOfWar. "The app has been developed in cooperation with the study of Computer Science and Engineering of the Technical University in Delft," Lennard Bolijn, chairman of STIWOT states. "We are very pleased with the result five students have achieved within a short time."
About the motivation to build this app, Lennard Bolijn states: "TracesOfWar has the ambition to become an international leading platform in the field of the history of war. With this new mobile app we meet the demands of our visitors to make our information more readily available both at home and on the road."
Features and download
What features does the app have? You can search places for points of interest but you can also, on any location in the world, immediately find what there is to see or visit in the vicinity. You can add the points of interest to your favourites so the information is easily accessible. Just like on our website, these points are divided as to type, such as museums and monuments. Each type has its recognizable icon on the map. We aim to offer relevant pictures and information at each point of interest.
Eager to discover these historic places with this app? Then download it for free in
Google Play
or the
Apple App Store
. We wish you a nice journey and like to receive your feedback about using our app.
Donations
This app is being financed by STIWOT without financial support from the government. Making the app available for free is impossible without donations. Do you want to make a one time only or periodical donation? You can do so by filling out the
form on the STIWOT website
. Thank you very much.