It occurs on more and more locations in the Netherlands: lighting candles on wargraves on Christmas Eve. A tribute to all who fought and died for our freedom. The picture below was taken on the Commonwealth War Cemetery in Oosterbeek (also known as the Airborne Cemetery). Here, 1,680 war graves from the Commonwealth can be found, 245 of them unidentified. In addition there are 73 Polish and 3 Dutch wargraves. Are you also going to light a candle on a wargrave on Christmas Eve in memory of those who died for our freedom?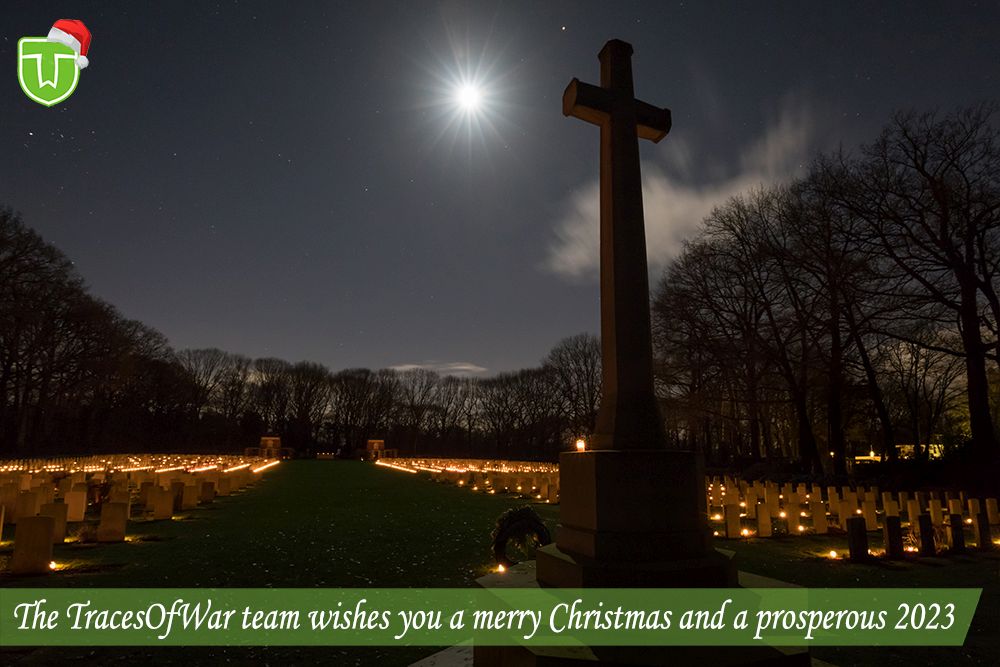 2022 was the year in which a new war erupted in Europe. While we remember the the victims of the war of over 75 years ago, the Ukrainians mourn their loved ones who fell in the past months. Our interest is focused on wars in the past, today we only hope for peace. On our website, we document historic wars. We show in an objective manner what war means and how long the consequences last. Making this information readily accessible to all will remain our main goal in 2023 as well.
Did you know our website is maintained by unpaid volunteers and we receive no funds from the government? Do you think our work is important and will you help us achieve our goal? Then you can support us by a once only or a periodic donation. On www.stiwot.nl you will find a form at the bottom of the page to fill in.
On behalf of all our volunteers, we wish you a Merry Christmas and a Happy 2023!