Ottoman Empire (1299-1922, Monarchy)
The Ottoman Empire, also known as Osman Empire at the highest of het power controlled large parts of South eastern Europe, West Asia and Northern Africa. The empire was founded in Sögüt, a city in Anatolia in the 13th century. The people, Ottomans, worked their way form Anatolia to the Balcans and with the counquest of Constantinopel in 1435 ended the Byzantium Empire. At their largest, the Ottoman Empire contained 32 provinces and numerous vazal sates. Part of the decline of the Ottoman Empire was due to the neglect of the military forces in a period of peace between 1740 and 1768. Conflict with main powers like Russia en the Habsburg Empire led to an increase of the military power of the Ottoman Empire which made it more and more dangerous in the region. When the First World War started, the Ottoman Empire entered war with the Central Powers. When the war was lost, the Ottomans had to except that Allied powers occupied large parts of the Ottoman Empire.
The following Turkish War of Independence, led by Mustafa Kemal Atatürk led to the end of the Ottoman Empire and the creation of modern day Turkey with in its centre Anatolia, the birth place of the Ottoman Empire.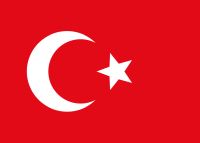 Medals for Merit and Bravery (Not Orders)
Orders
War and Service Awards Air Force