Helmond is a town in the south of the Netherlands, just east of Eindhoven. It was liberated on the 25th of September 1944 during one of the flanking operations of operation Market Garden. After its liberation, the town was used as a rest centre for allied soldiers, mainly British. They where quartered in schools, but mostly at the homes of the civilians. Some signed their names on pieces of paper, others sent lengthy letters after they left. We've compiled a list of names that we came across and encourage British family members to contact us.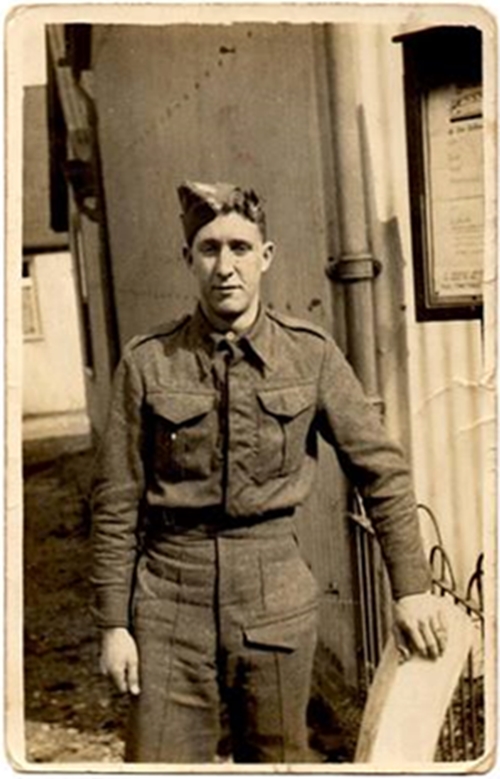 L/Sgt. Bill Borstal
L/Sgt. Bill Borstal
Service No.: 1906705
Unit: 964 Port Construction and Repair Company, R.E., B.L.A.
Address: 3 Glyn Street, Abertysswg, Wales
P. Bottrel
Address: 6 Carcroft Road, South Yardley, Birmingham, England
Jack Burns
Address: Greencastle, Ireland
Herbert Cooling
Unit: 3 Platoon, 8 Company, 1/5th Battalion, The Welsh Regiment
Address: 10 Jackson Road, Scunthorpe, England
D. Dennick
Service No.: 5251329
Unit: A Company, 4th Battalion, King's Shropshire Light Infantry
Allan Harrison
Address: 4 Dent Street, Colne, England
CSM Charlie Huggett
Unit: 162 Cadre Coy, Pioneer Corps
Address: 71 Raleigh Road, London, England
Sergeant Jack Huggins
Address: 36 Croxley Road, London, England
William Percy Johnson
Gerry Kingdom
Address: 16 Emrock Street, Goytre, Port Talbot, Wales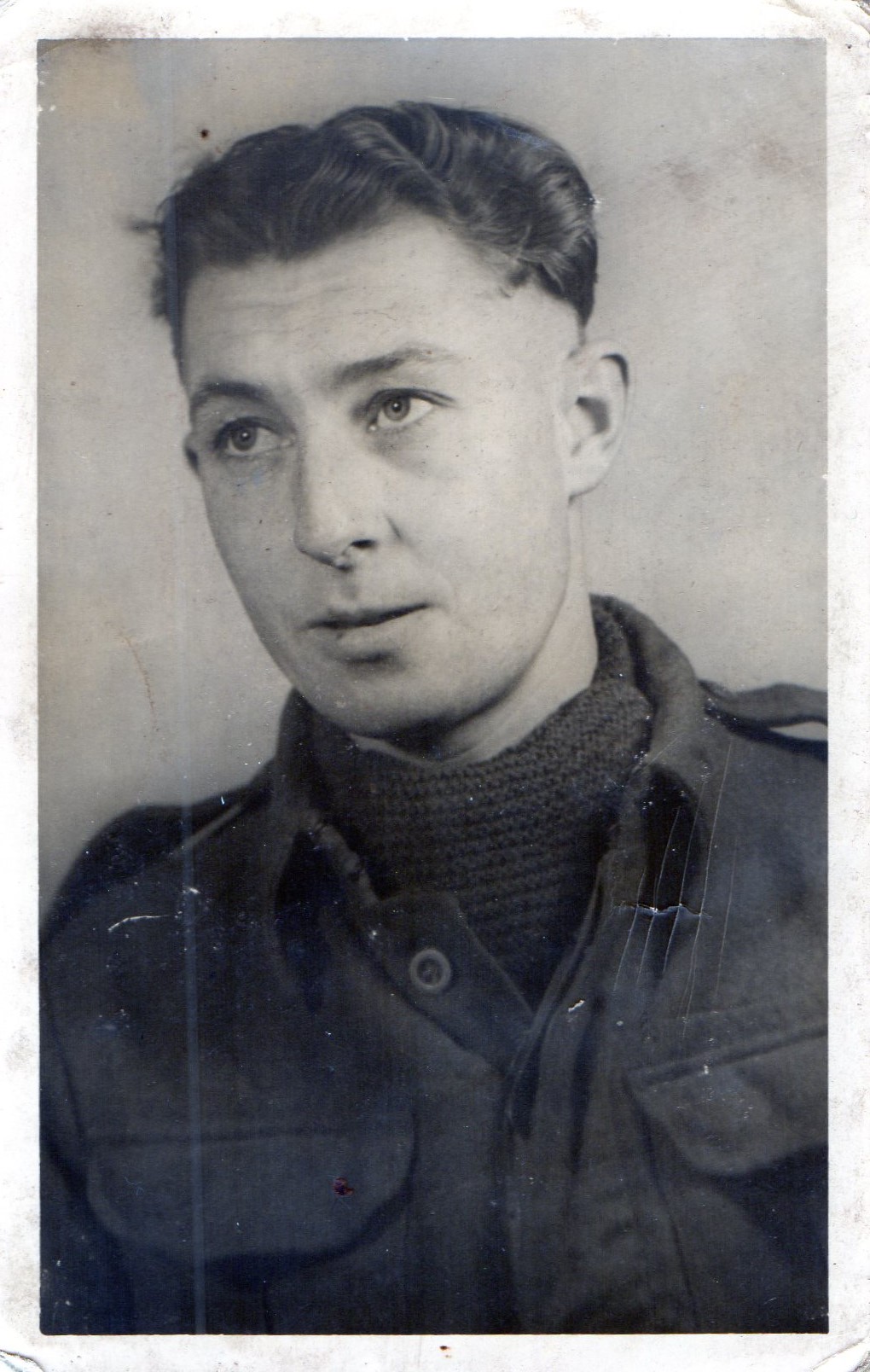 Gnr. E. Swatton
Billy Maher/Maker
Leslie Brett Mitchell
WOII George Molcher
Service No.: 1434332
Unit: 409 Battery, 123 Regiment Light Anti-Aicraft, RA
Address: 8 Gonville Crescent, Northolt, England
Harold Moss
Address: 32 Broomfield Road, Chelmsford, England
John Joseph O'Neill
Address: 8 […] Terrace, Edge Lane, Liverpool, England
Bill Quinlan
Service No.: 1824868
Unit: 409 Battery, 123 Regiment Light Anti-Aicraft, RA
G. Skuse
Address: St. Mary Street, Thornbury, Bristol, England
Ronald Stewart
Address: 84 Morris Crescent, Hurlford, Scotland
Corporal Tom Storr
Service No.: T/240806
Unit: 1521 Artillery Platoon, RASC
Gnr. E. Swatton
Service No.: 14668324
Unit: 113/114 Battery H.Q., 33rd Field Regiment, RA
If you have any information about these soldiers,
contact us
or e-mail us at helmond
@
tracesofwar.nl.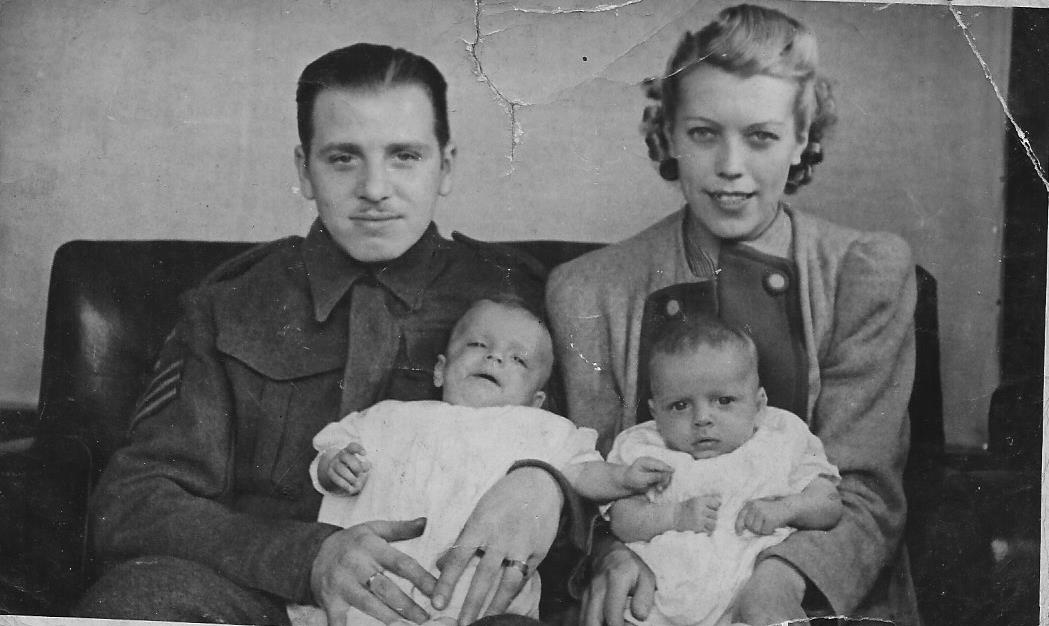 Sergeant Jack Huggins with his family