On 26 March 1943 Short Stirling I N-3709 of RAF 7 squadron crashed near the village of Etten. The aircraft was on the return flight from a bomb raid over Germany. It was set on fire by German anti aircraft guns. It had just crossed the German-Dutch border when it was shot down by a German Messerschmitt 110 nightfighter. The seven crew members all perished.
On 26 March 2017, exactly 75 years after the crash, a memorial fort the crew was unveiled. 20 next of kin of the crew attended the ceremony. With this event Etten also celebrated it's liberation by the Canadians. The last veteran of the liberation was also one of the guests.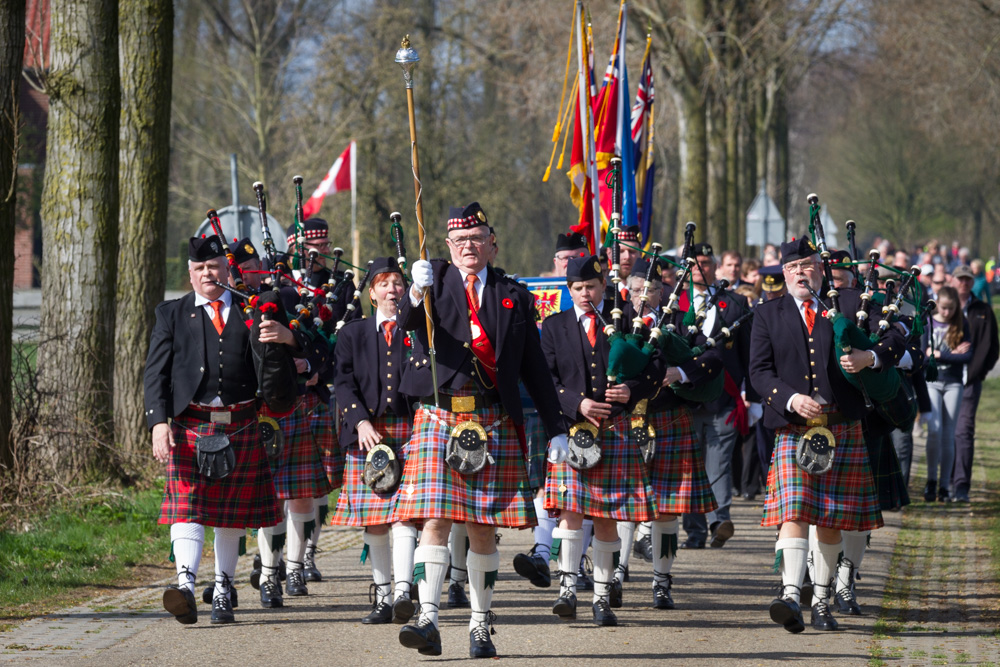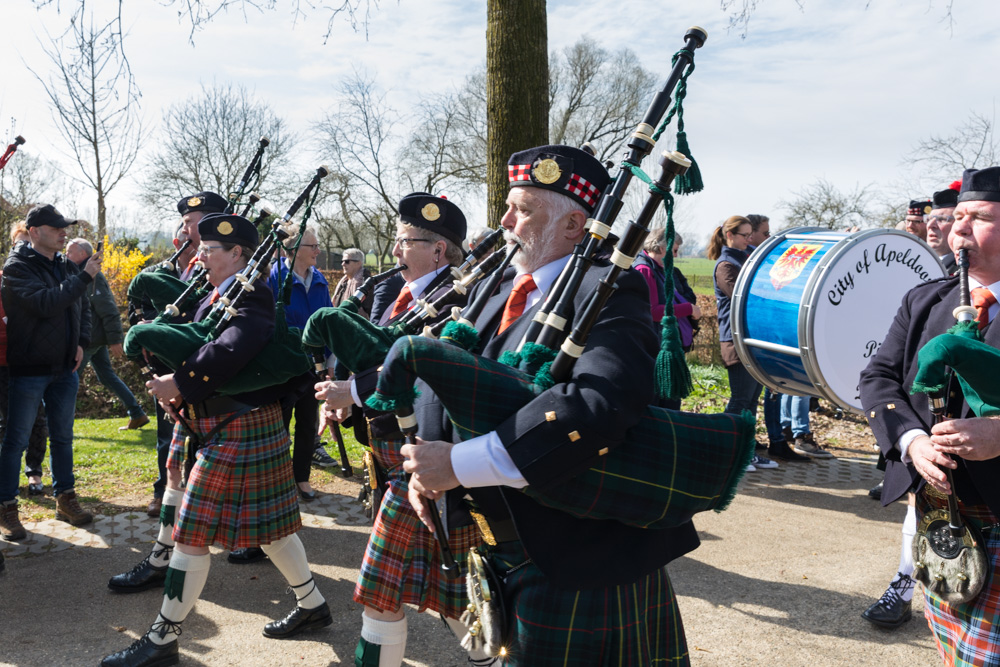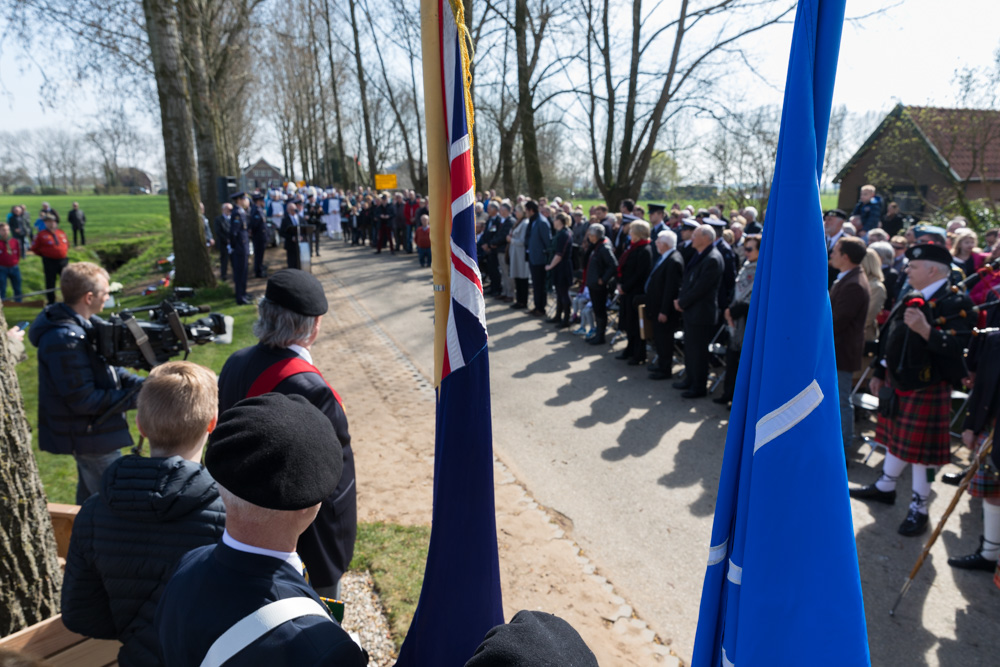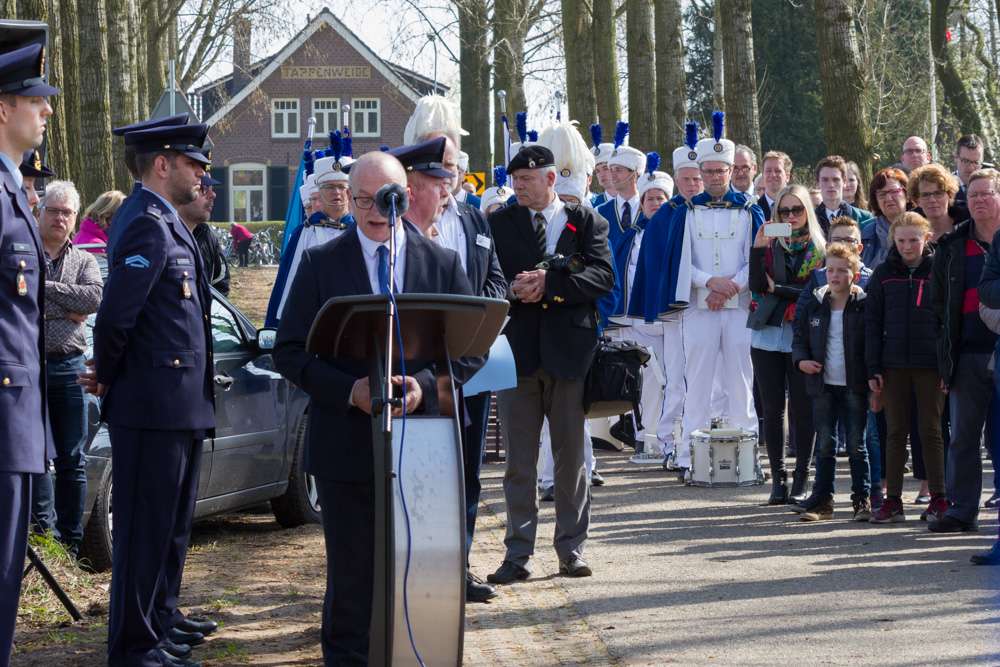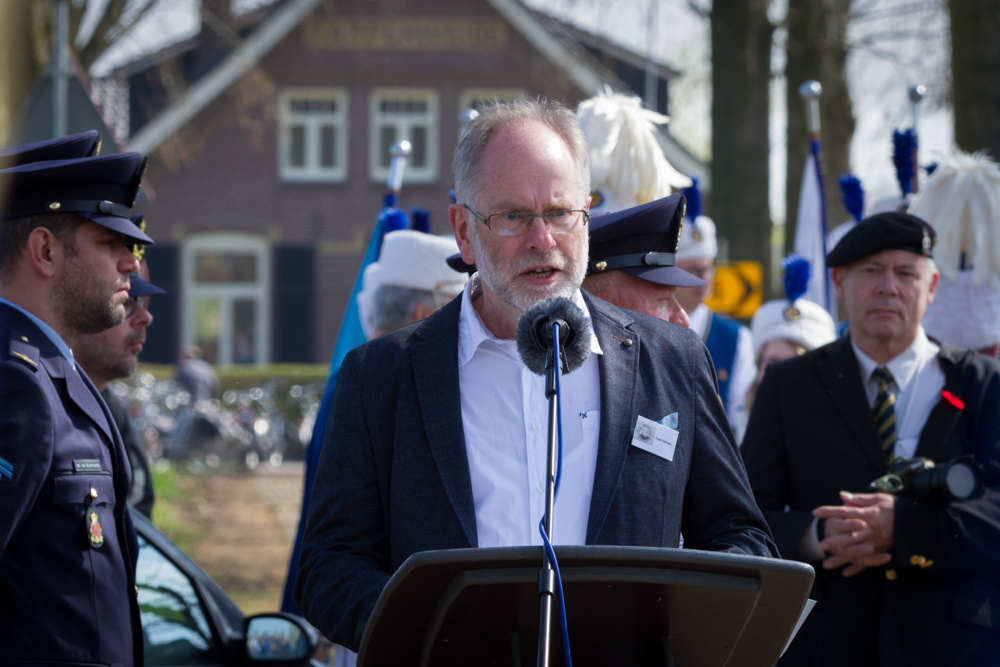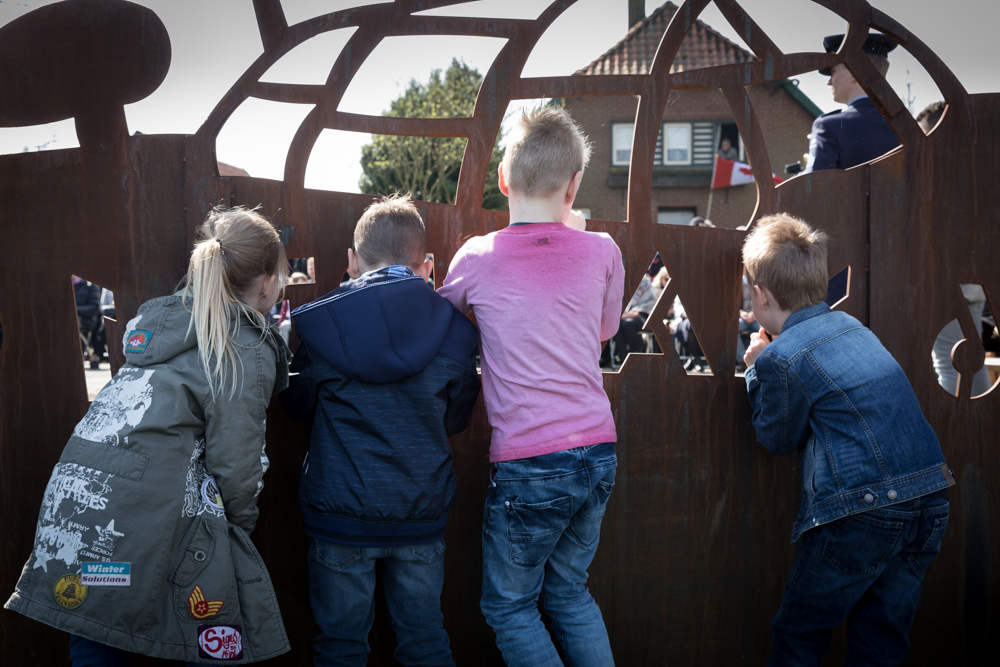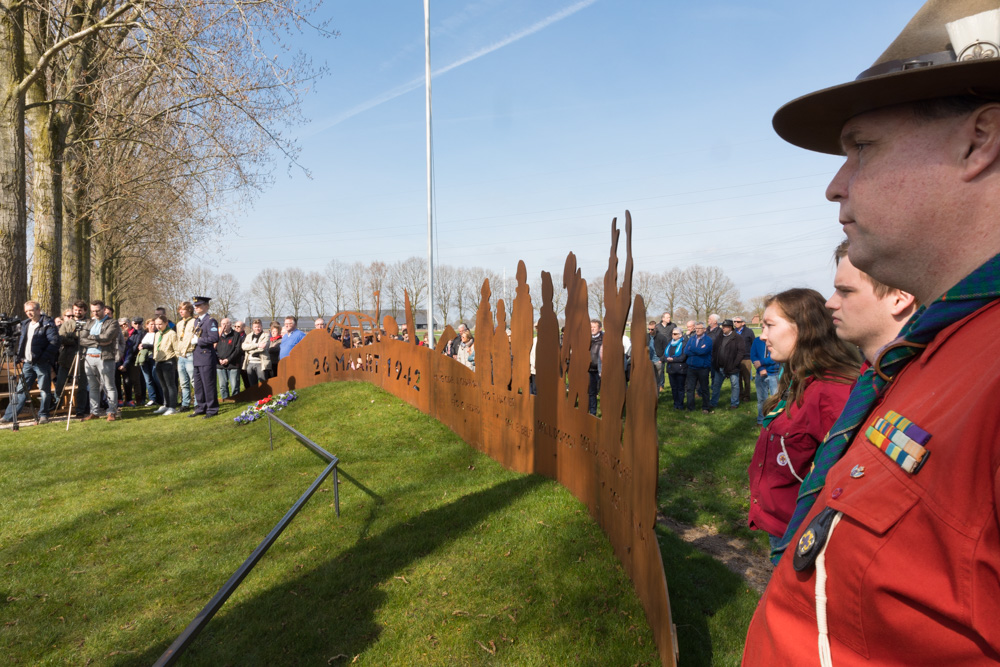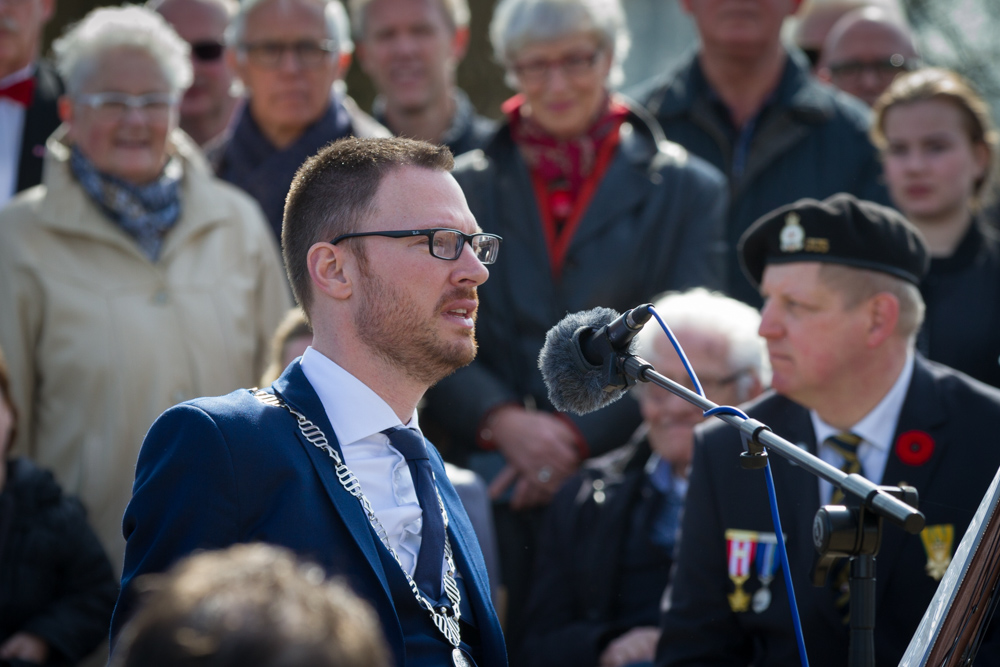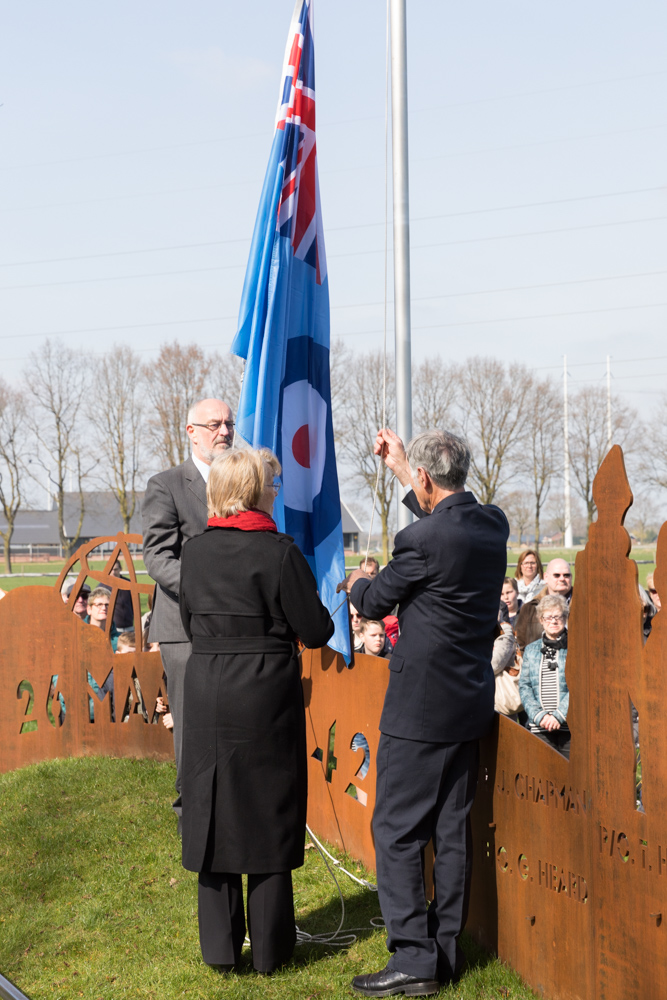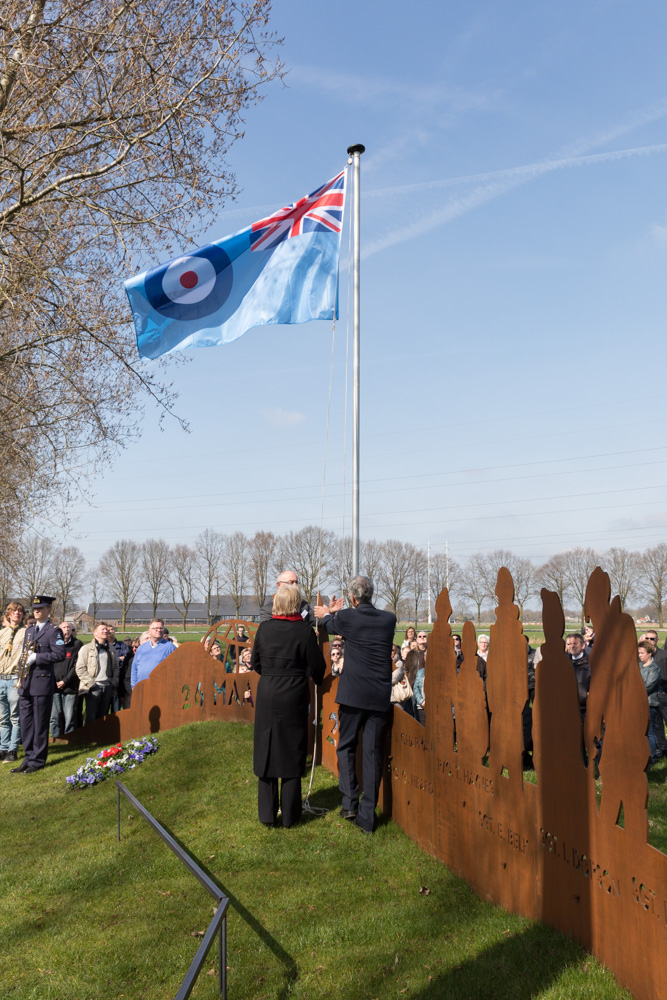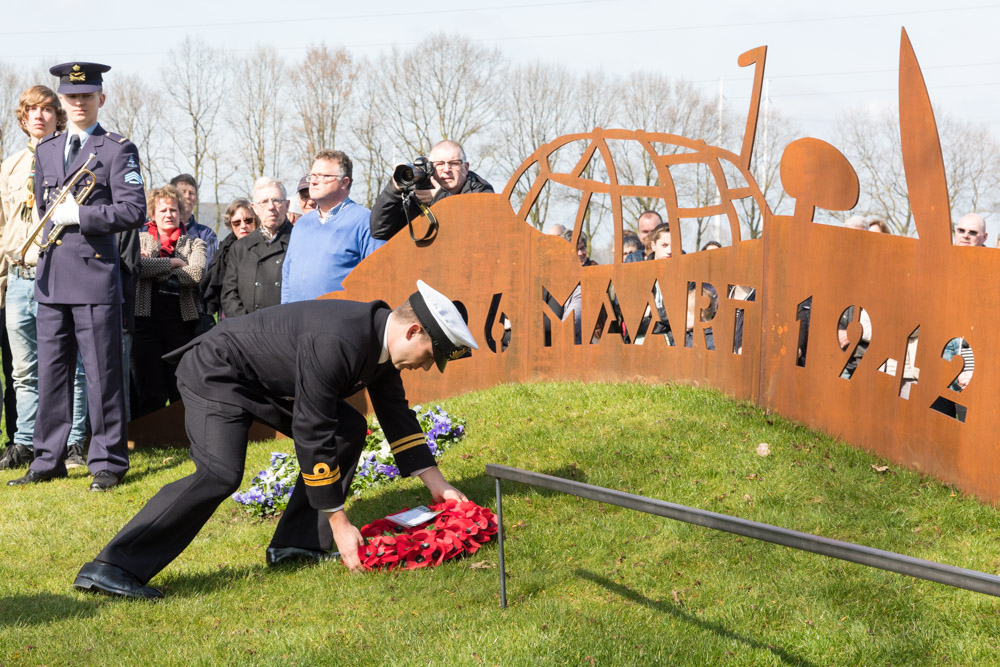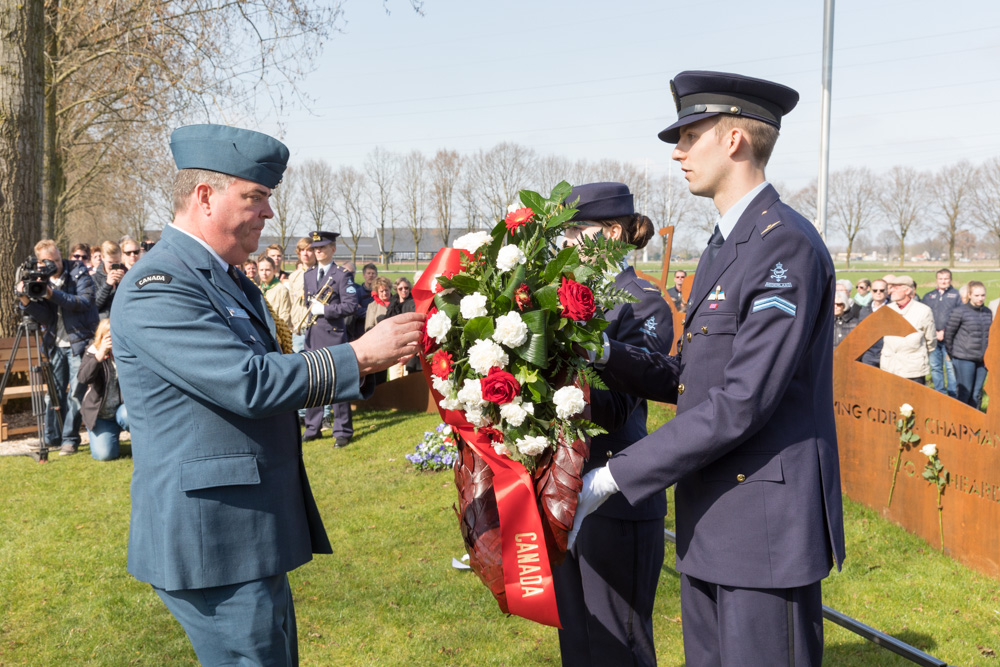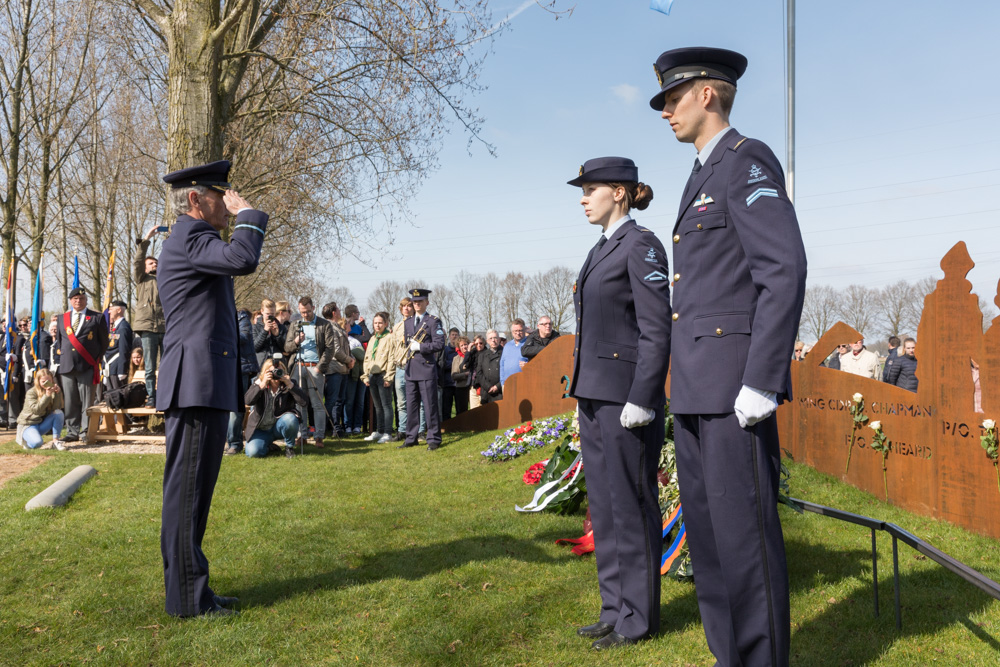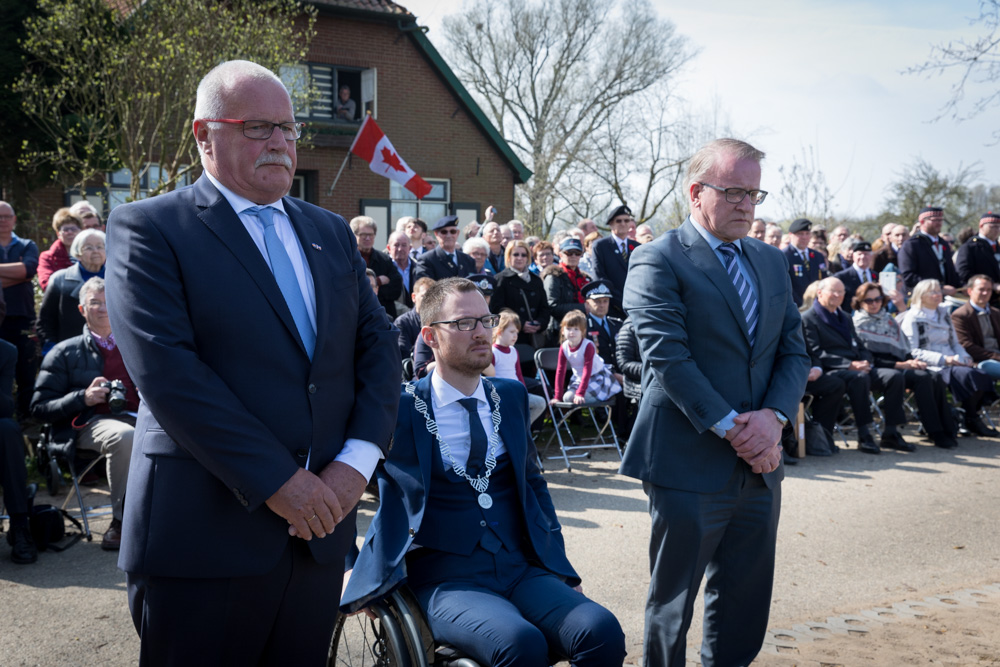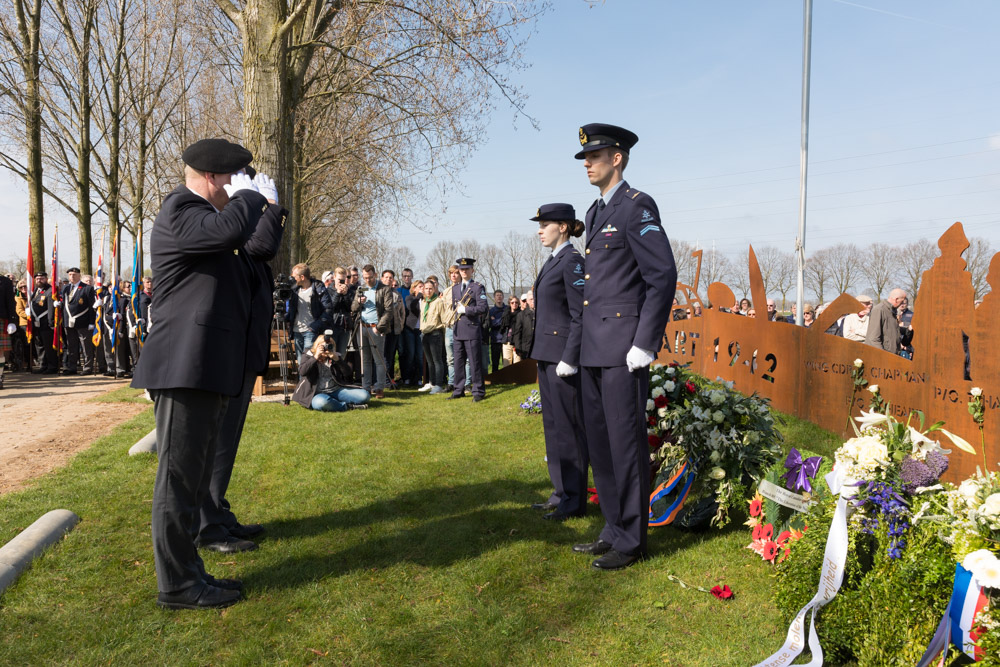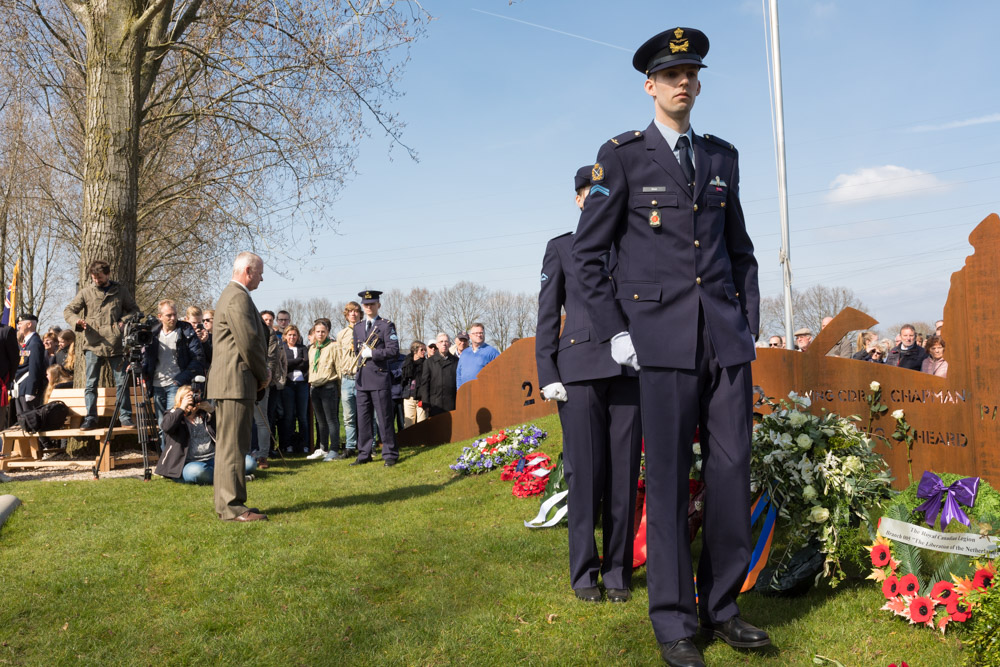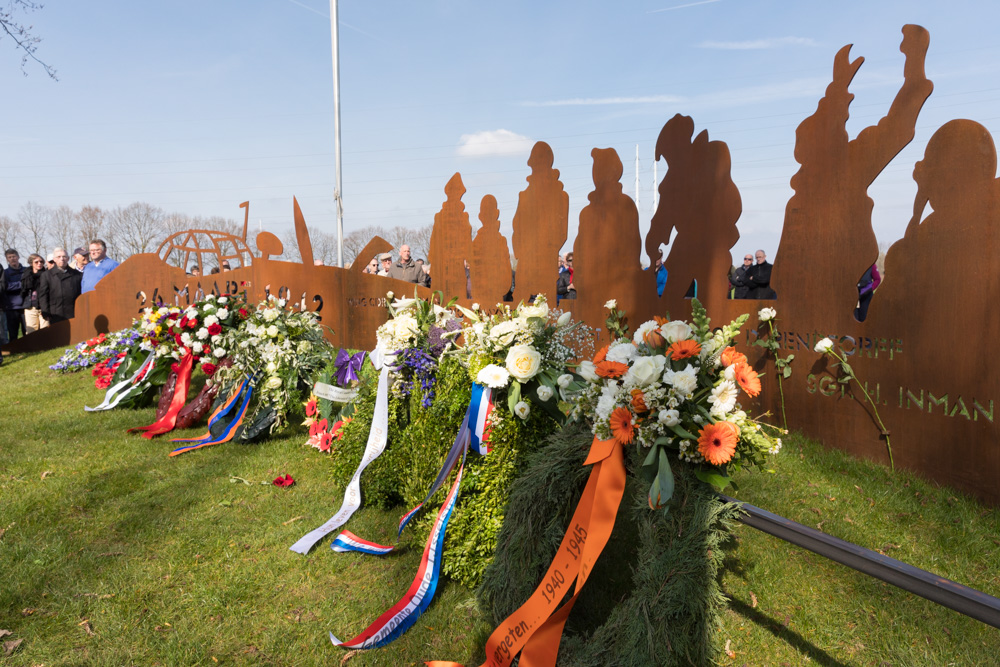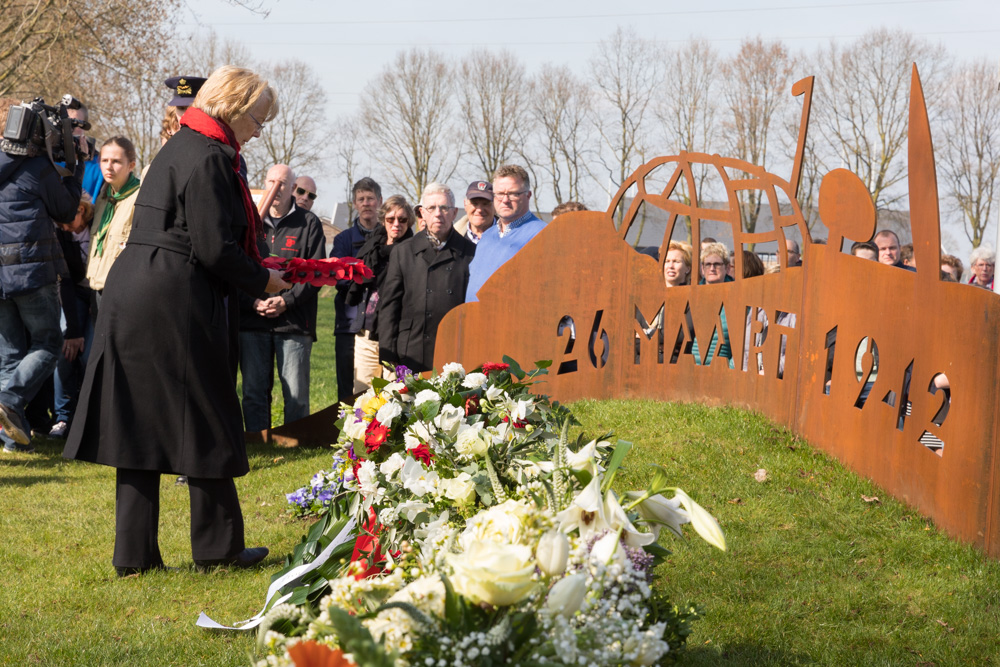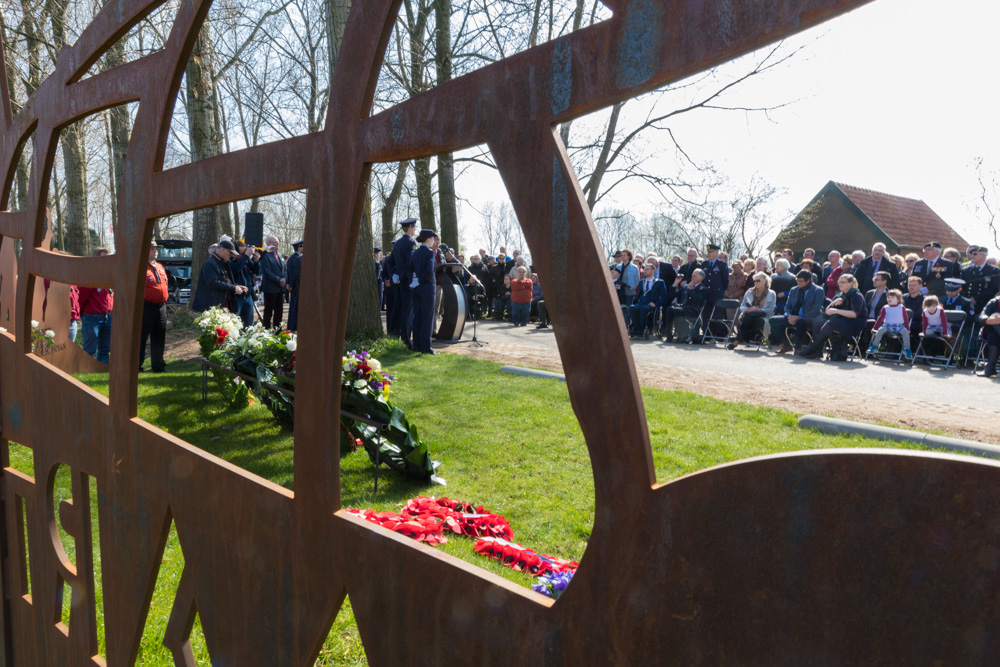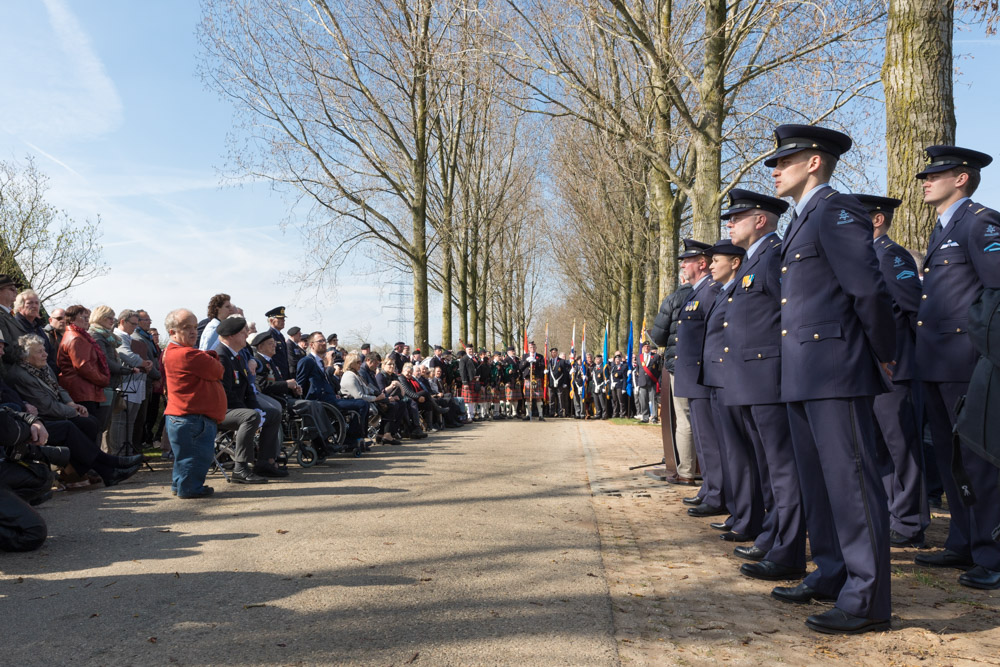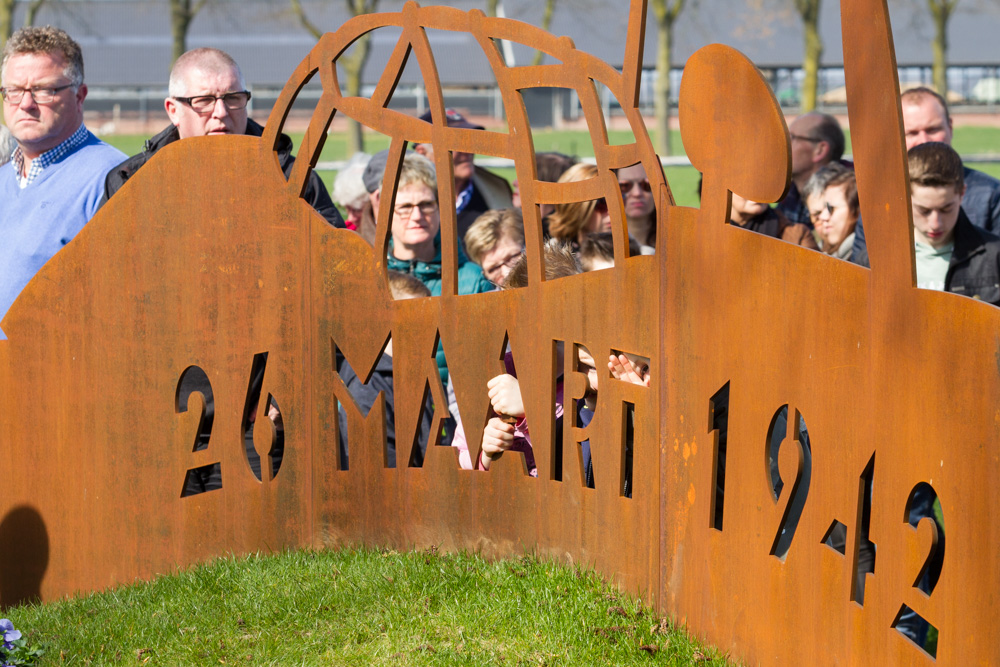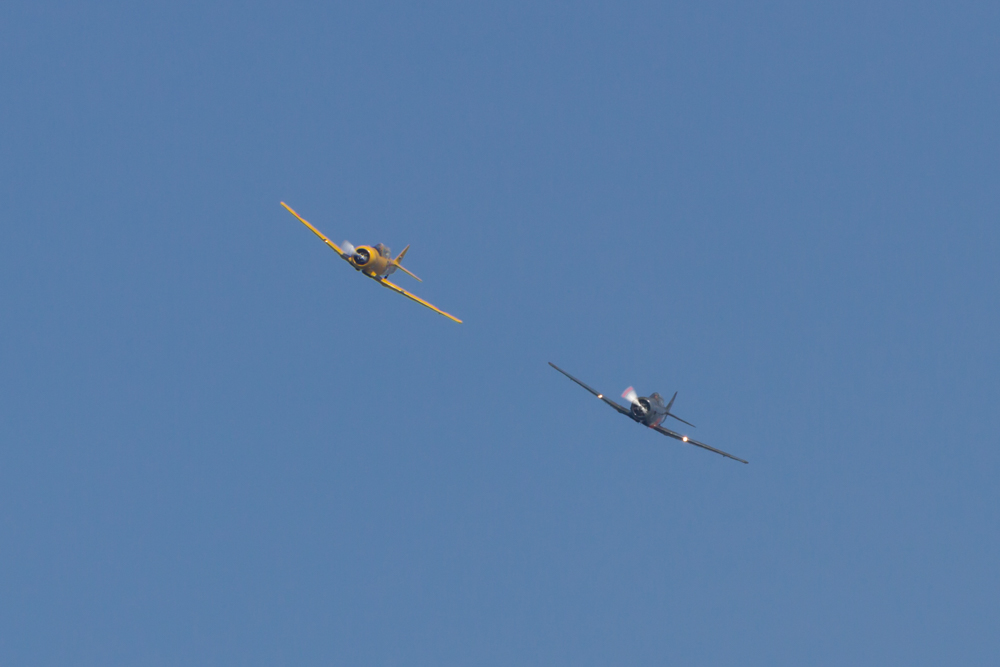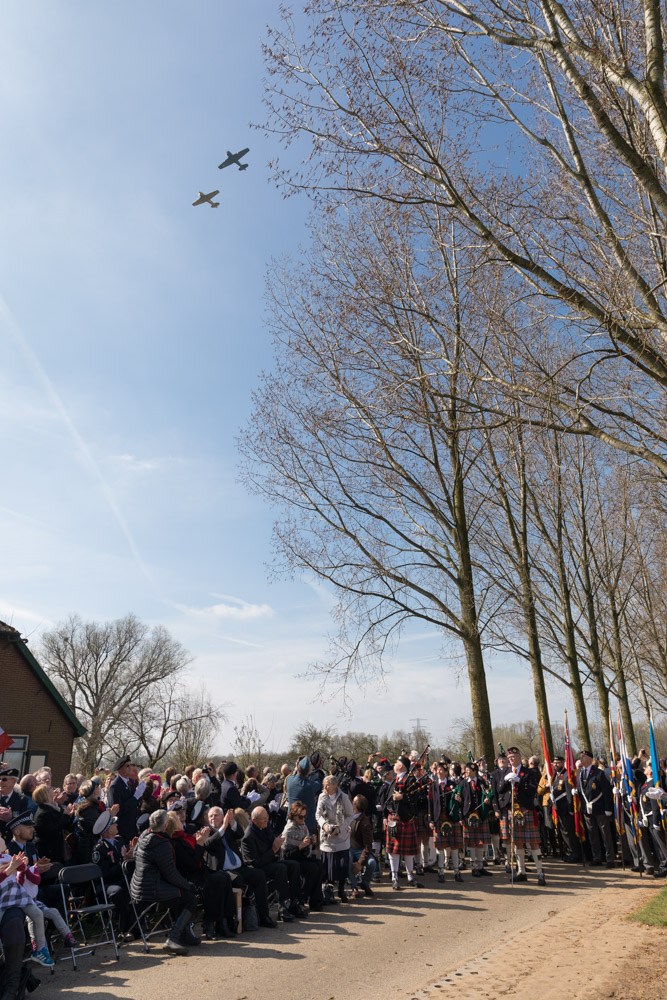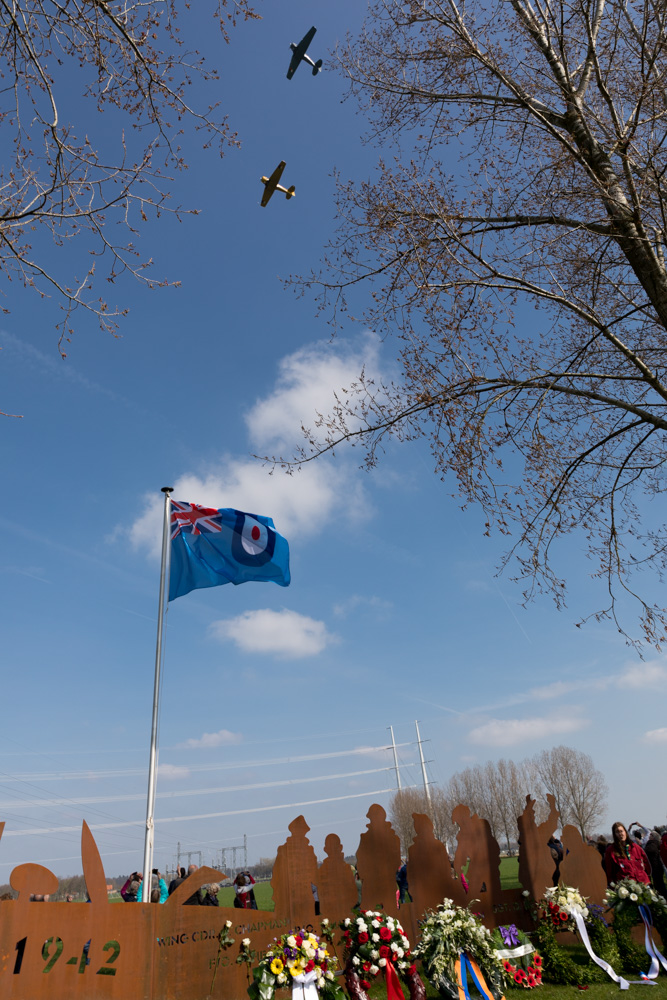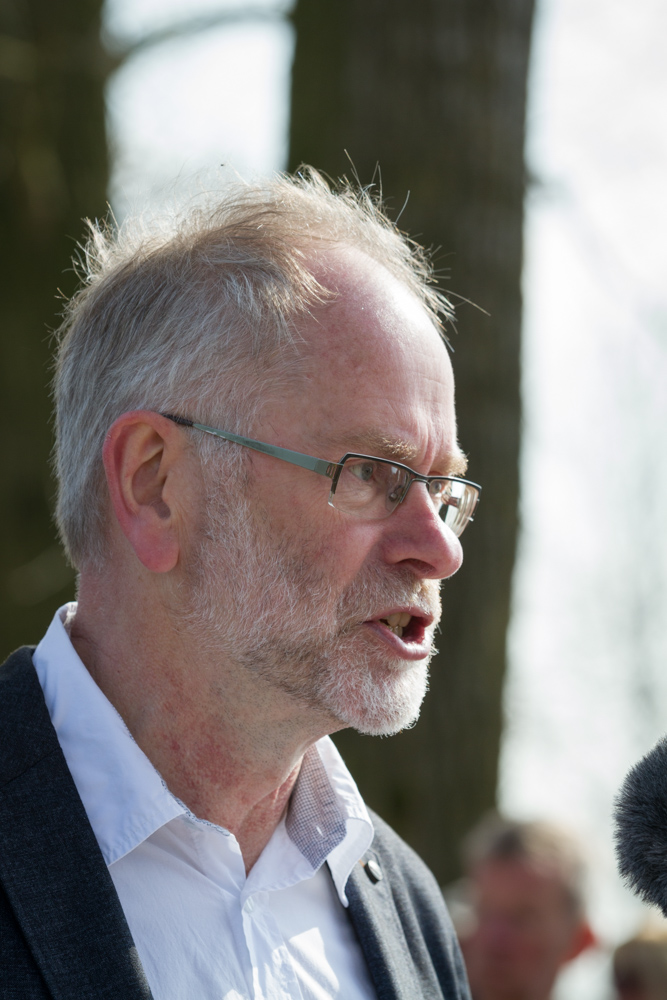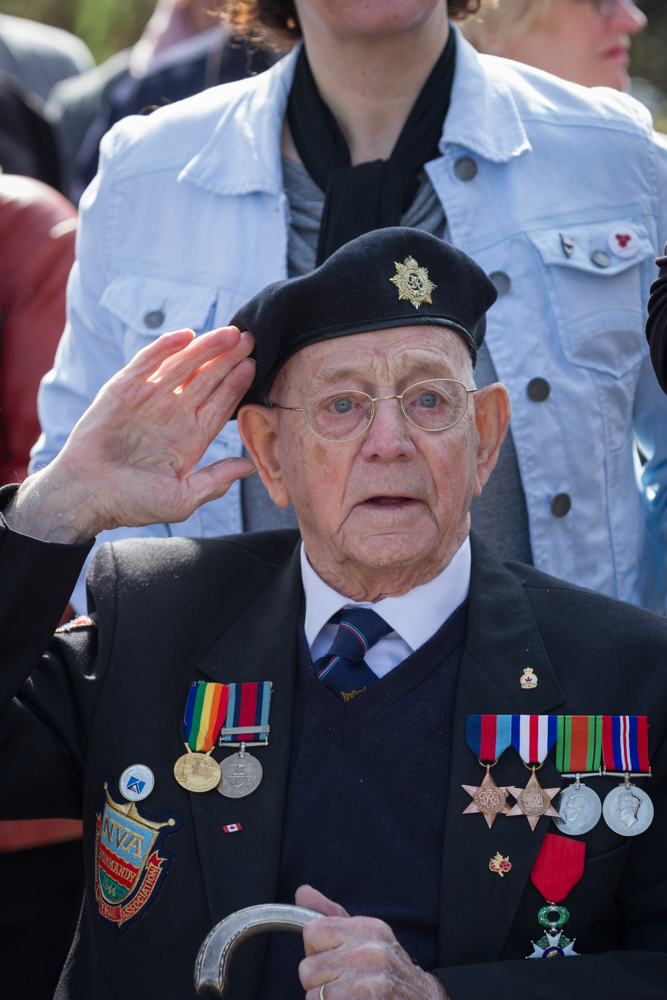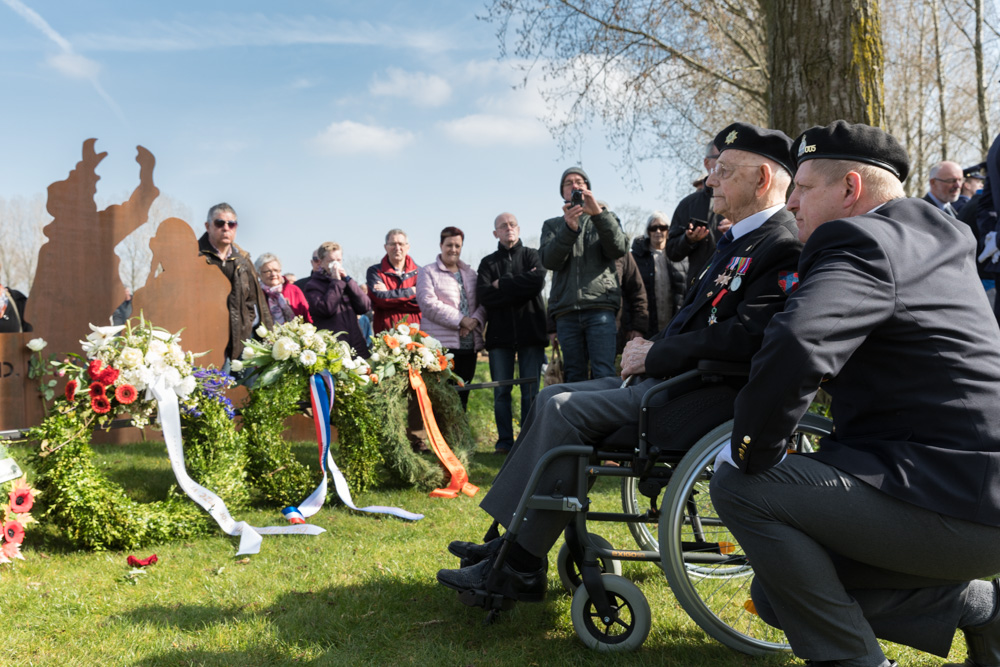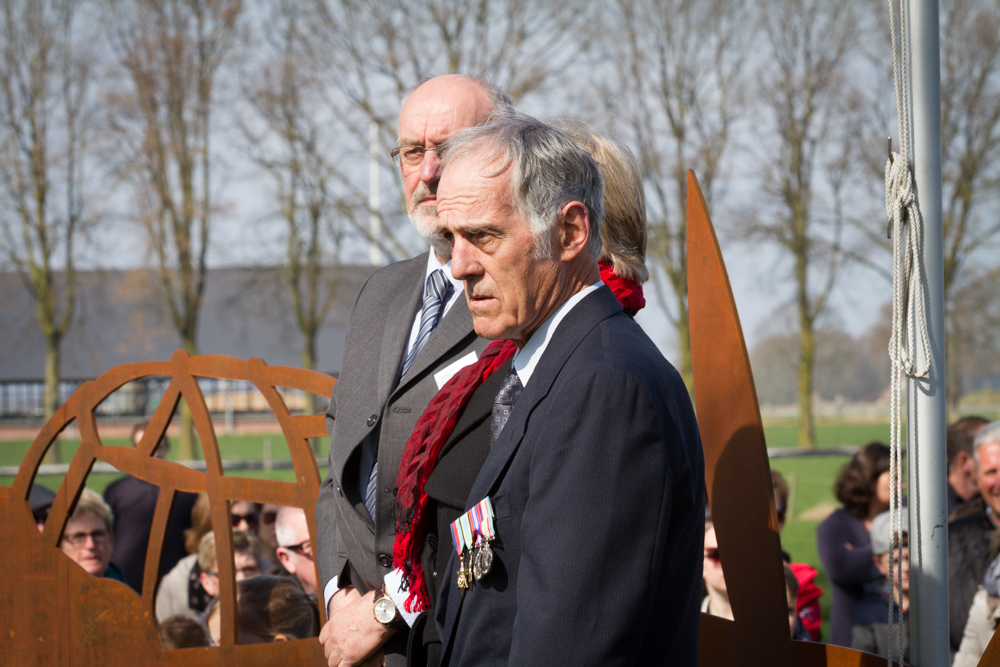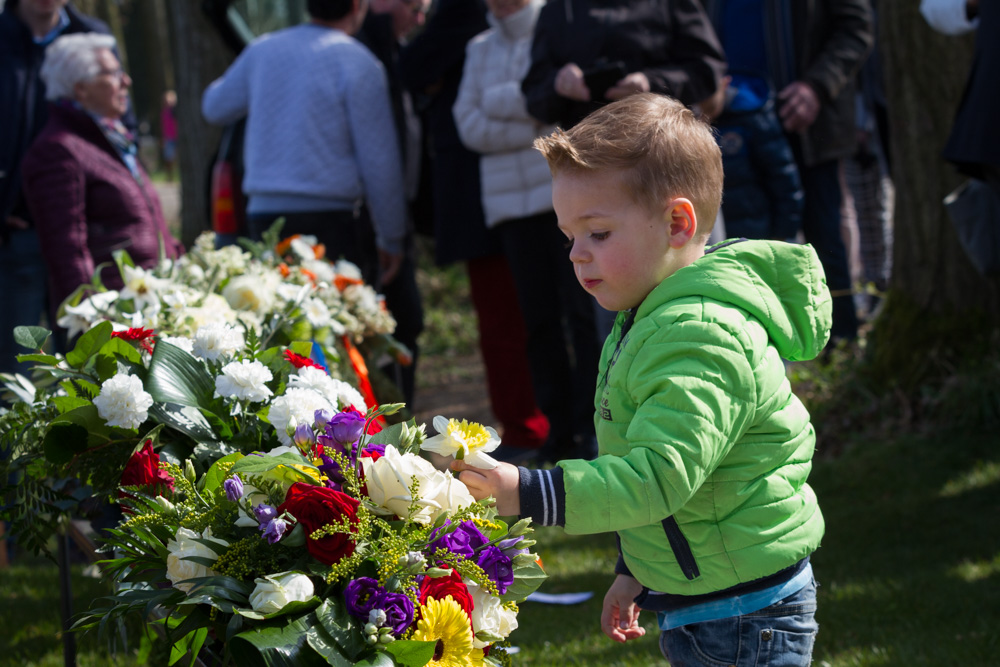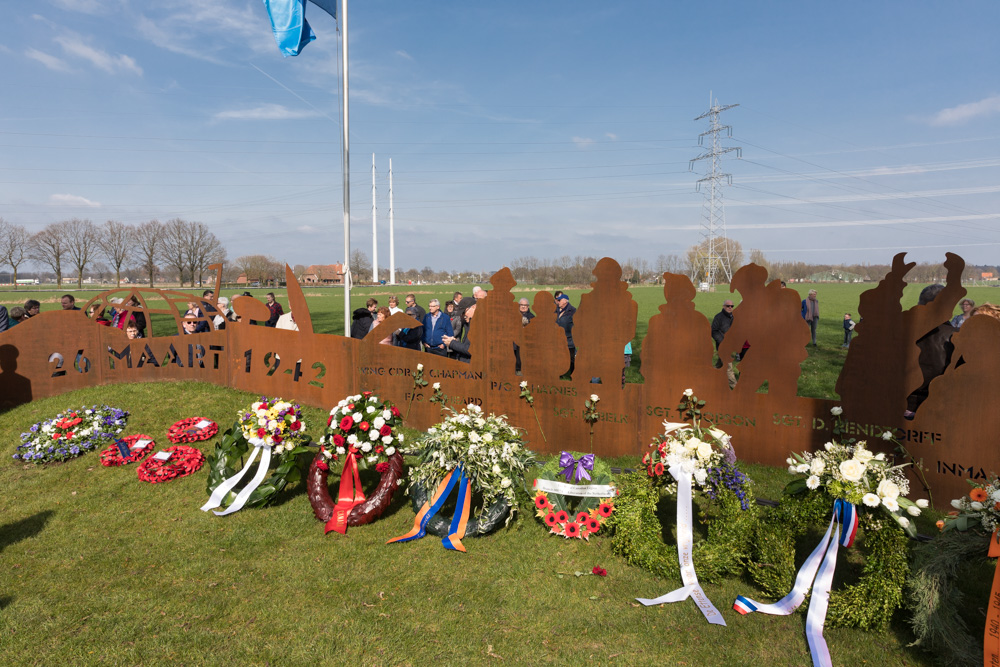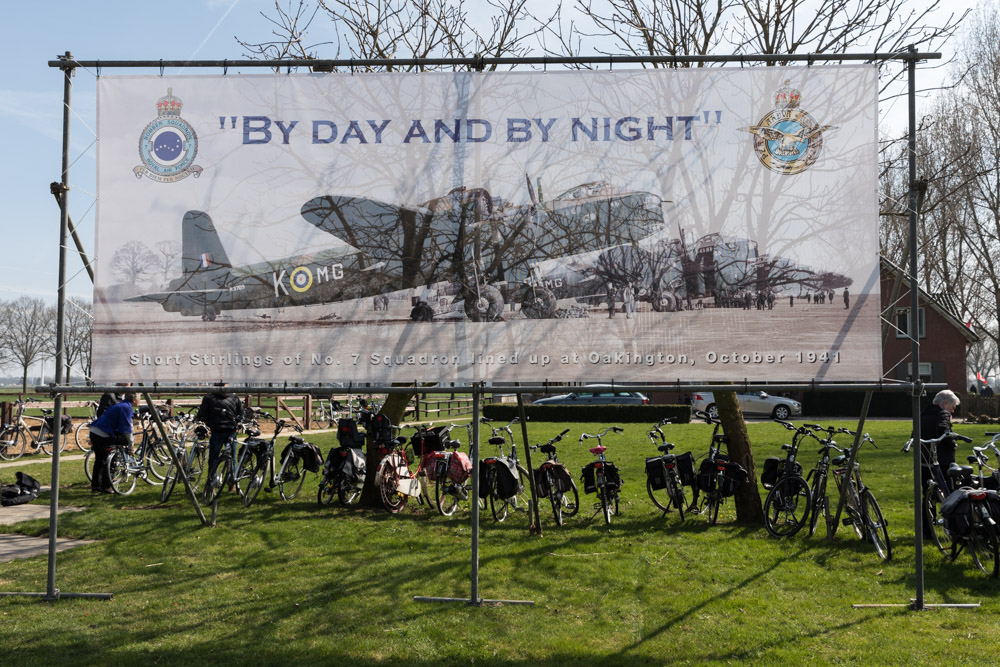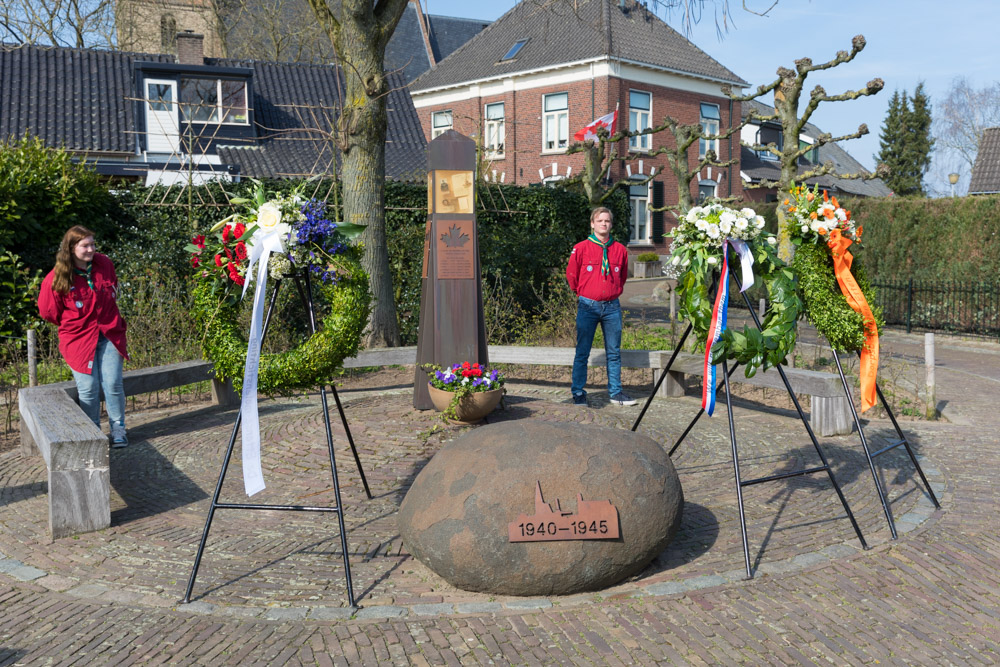 After the ceremony, wreaths were laid at the
war memorial in Etten
.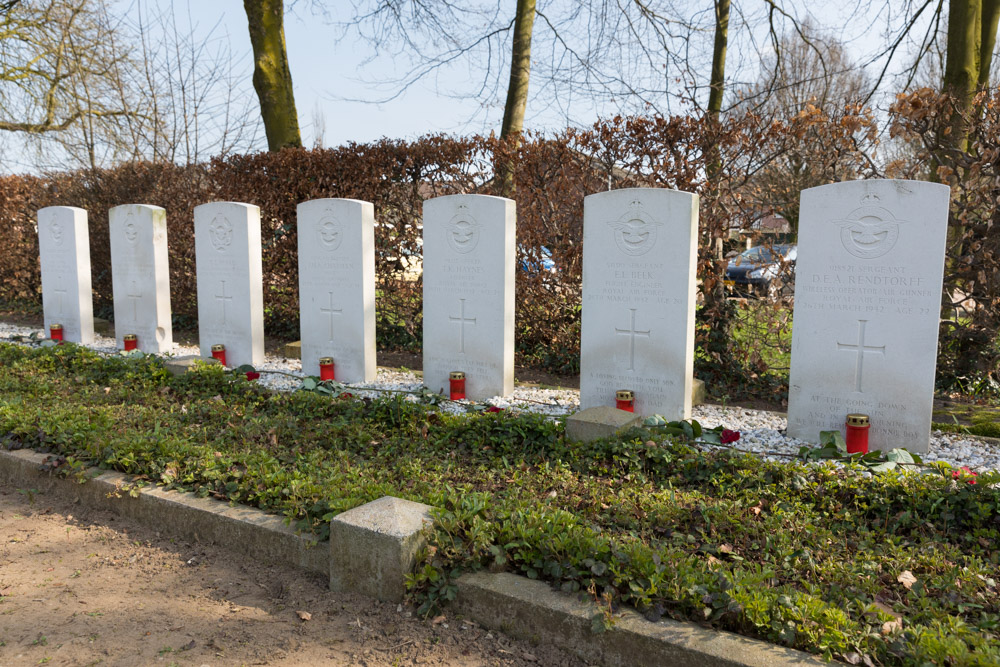 The crew of Short Stirling I N-3709 is buried at the
RC cemetery in Gendringen
.