In 2002 STIWOT was set up to manage the website go2war2.nl. Soon, more and more questions were being asked about visiting the war museums in the Benelux. Therefore it was decided to launch a new website with these museums. Oorlogsmusea.nl was born. In 2012 the website had grown to 30,000 articles about museums, monuments, cemeteries and other sights. Yet the name did not cover the content anymore and was replaced by TracesOfWar.com. Five years later, in 2017, the complete website has been updated to better display the 95,000 articles.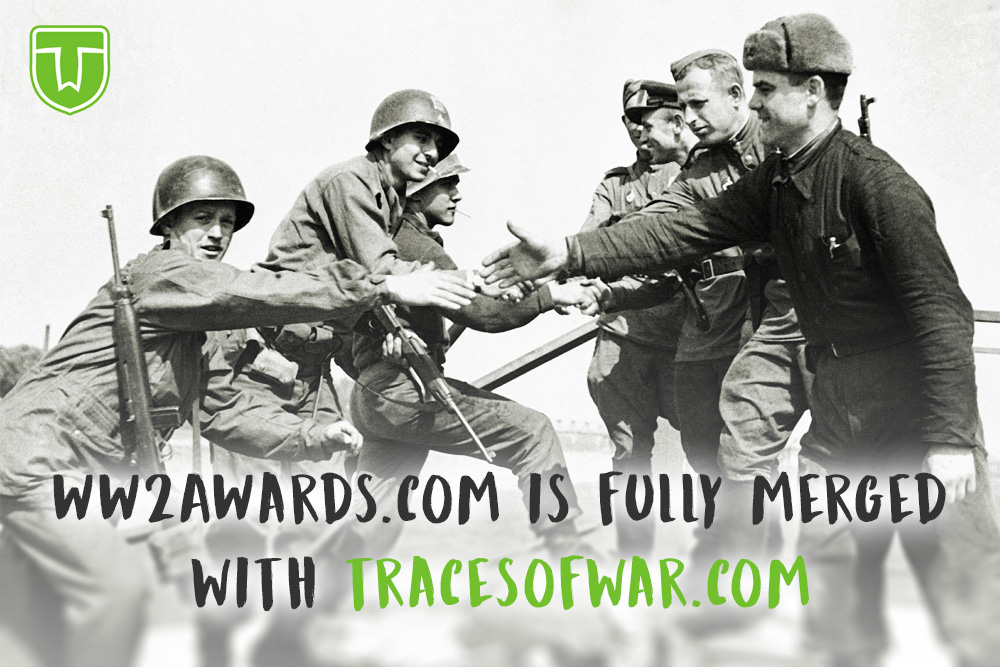 In 2004 STIWOT started another website, WW2Awards.com. On this website you could find information about awards and those who (posthumous) received the awards. At this moment there are 3,400 awards, 55,000 biographies and 130,000 issued awards on the website to be found.
Because much of this information is linked to each other, there have been created many links between TracesOfWar.com and WW2awards.com in the past. Now we go one step further and integrate both websites completely on the TracesOfWar.com domain. From now on it is possible to find out who has received the award, but - for example- what monuments he's mentioned on or where he may be buried.
We hope to provide our visitors with even better information. If you would like to join us and write for our website, please
contact
us!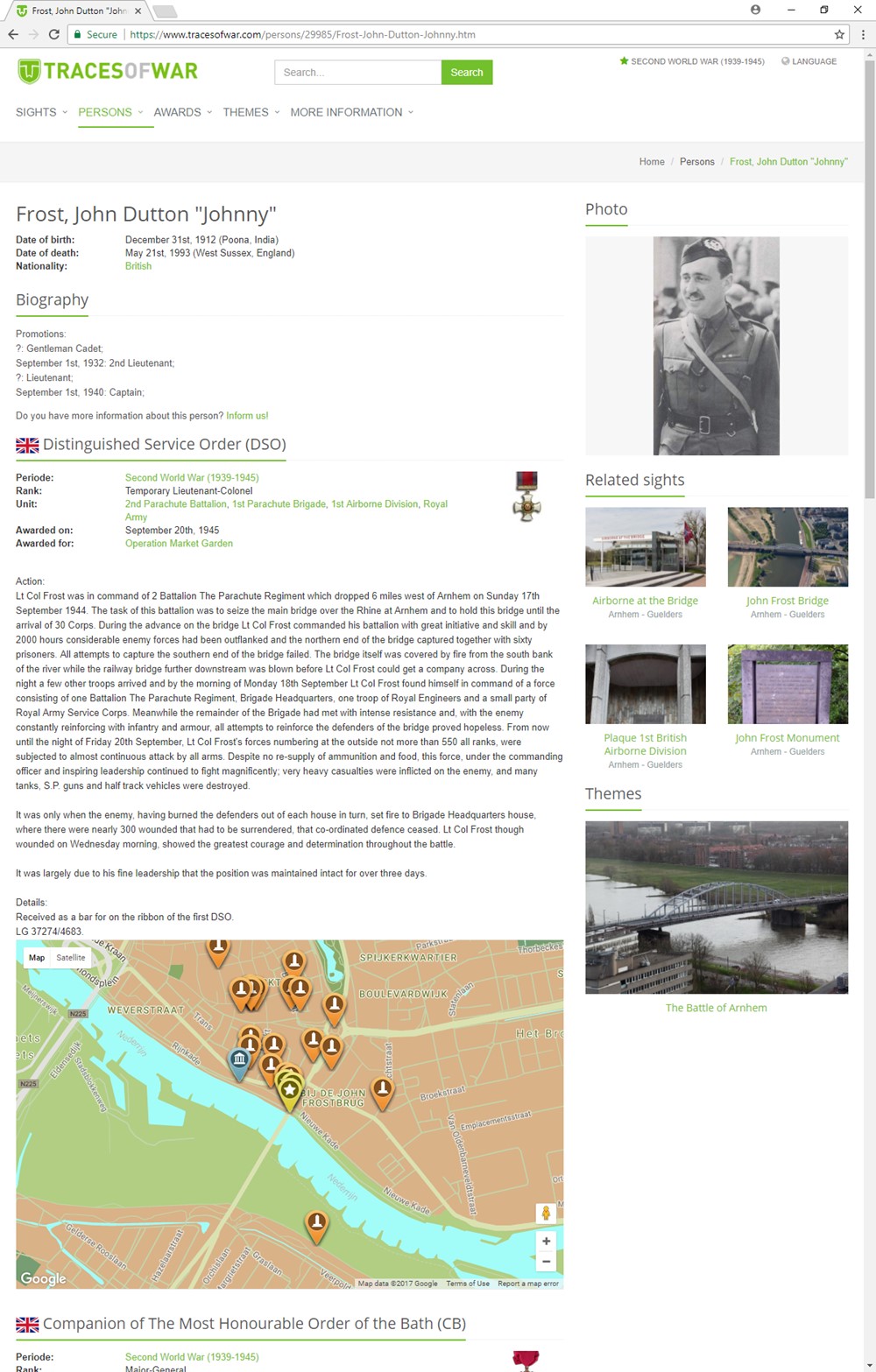 An example, the page of John Frost.