On 3 February 2018 a memorial was unveiled in remembrance of Short Stirling Mark I R9197 BU-V, which has crashed near Leusden exactly 75 years earlier. The ceremony was attended by next of kin of the perished aircrew from the United Kingdom and Canada.

The memorial was realised by the efforts of the Historical Society Leusden with the help of sponsors and a successful crowdfunding campaign.
The memorial was designed by local artist Mirjam Woltman from Leusden.
On 3 February 1943 at 6.27 pm the bomber Short Stirling Mark I R9197 BU-V departs from Royal Air Force base Chedburgh in Suffolk, England, on a mission to bomb the harbour of Hamburg in Germany. R9197 is already shot down on the way there above the fields between Achterveld and Hamersveld near Leusden during aerial combat with a German Messerschmitt Bf110 nightfighter. The Stirling with a crew of eight crashes near the edge of the Den Boom estate, close to the railway bridge over the Luntersebeek. Eight young men in their twenties, five Canadians and three Brits, sadly lose their lives during the crash. They are buried in Commonwealth war graves at the Rusthof cemetery (section XIII, row 5, grave numbers 81 to 88).
The aircrew of Stirling R9197:
Denis Hedley Smith (22), United Kingdom, pilot
Derek Gordon de Garis (20), United Kingdom, co-pilot
Ronald Frank Evans (26), United Kingdom, flight engineer
John Irven MacKenzie (26), Canada, navigator
William McKenzie Murdoch (21), Canada, observer/bomb aimer
William Obediah Powell (22), Canada, wireless operator/airgunner
Daniel O'Neill (22), Canada, dorsal gunner
Arley Henry Thiessen (23), Canada, tail gunner
After a short but heavy aerial combat in the early evening the Stirling crashes between the Valleikanaal and the railway embankment (northwest of the Bruinenburger locks) in the vicinity of the Leusbroekerweg after the aircraft has released its dangerous bombload during an emergency procedure. The Messerschmitt Bf 110 with pilot Reinhold Knacke and navigator/gunner Kurt Bundrock is also hit during the fight and crashes in een field along the Helweg in the hamlet of Havikhorst at Achterveld/Barneveld. Bundrock survives the encounter by jumping from the aircraft with his parachute, but his commander perishes.
Text: Historische Kring Leusden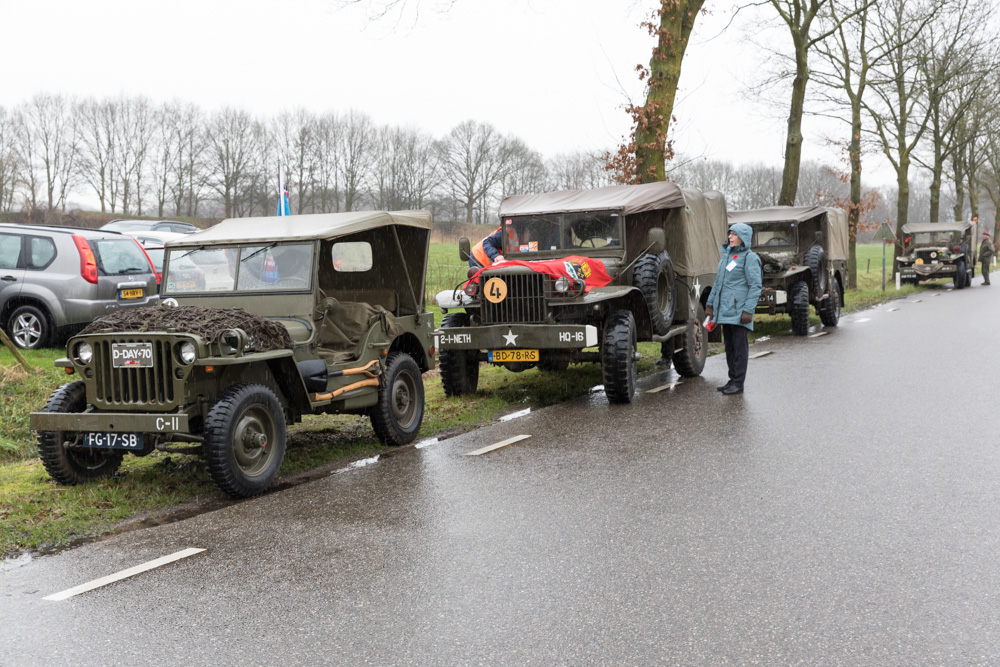 The official guests were transported in historic vehicles to the site of the event.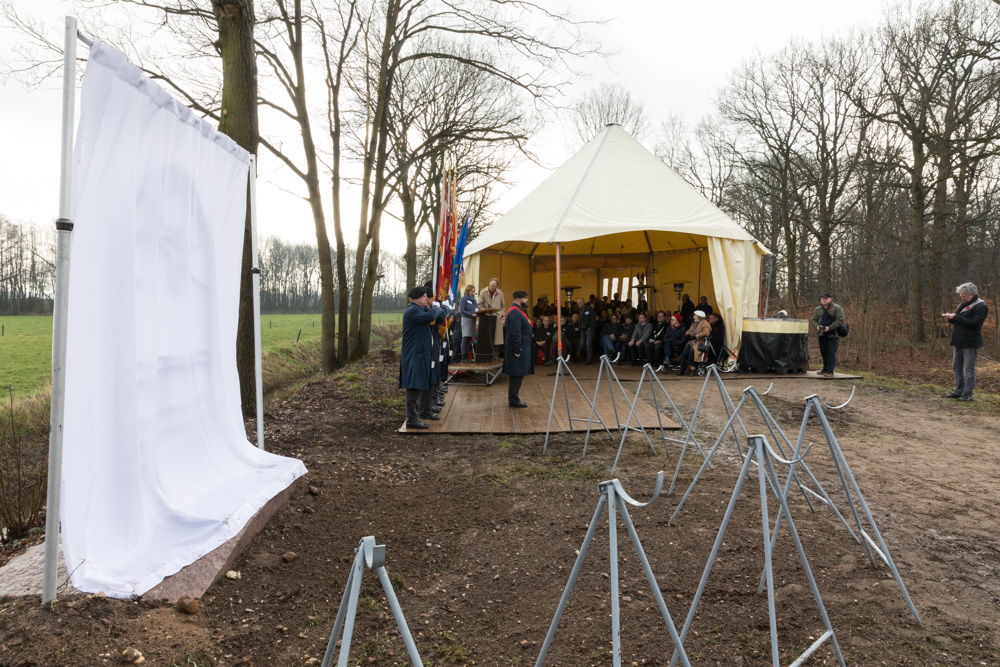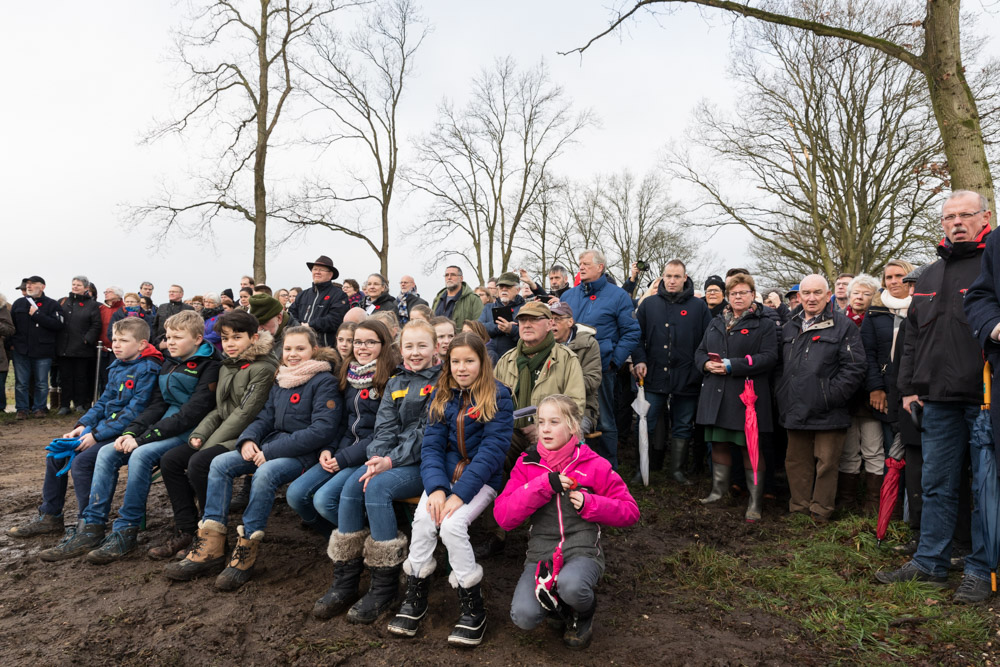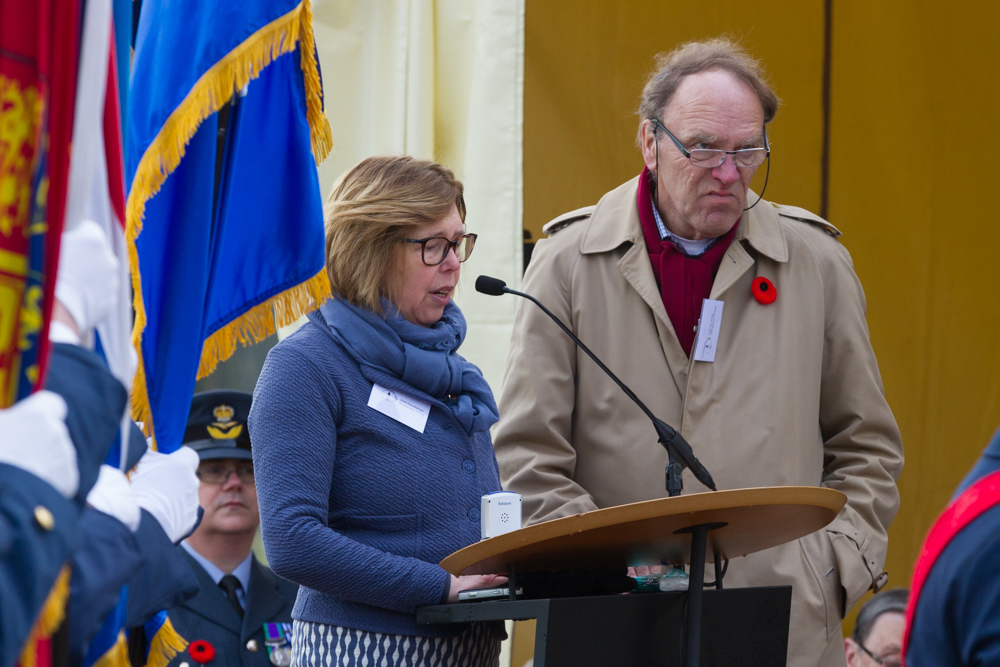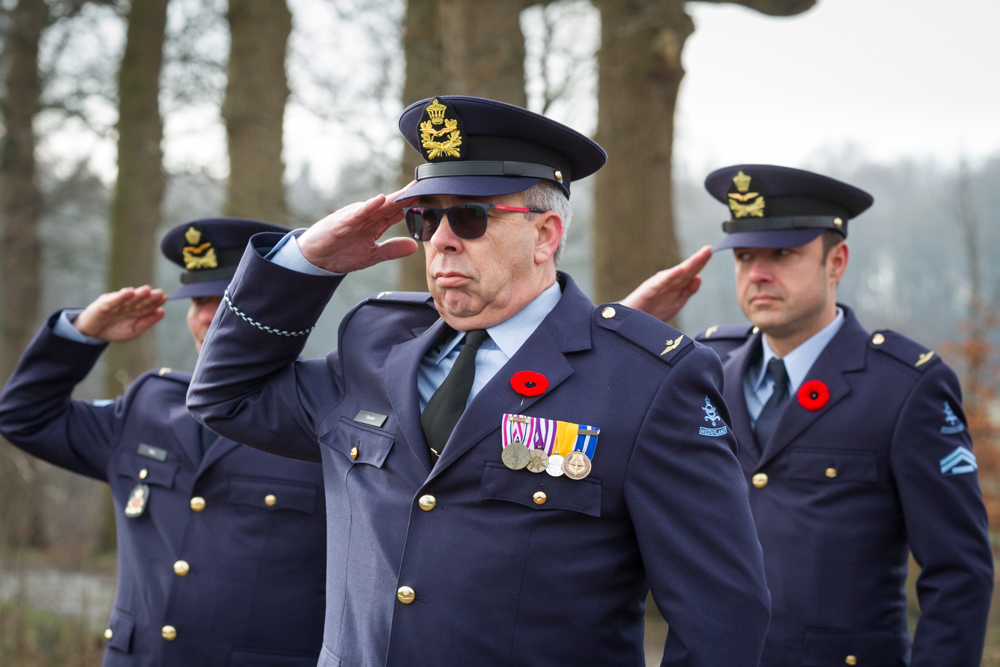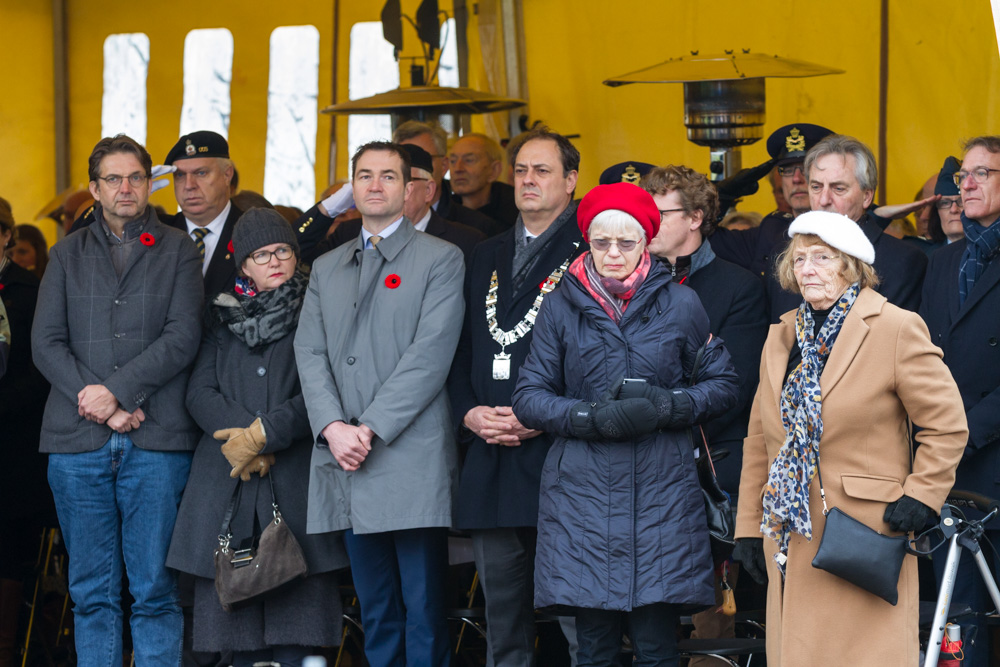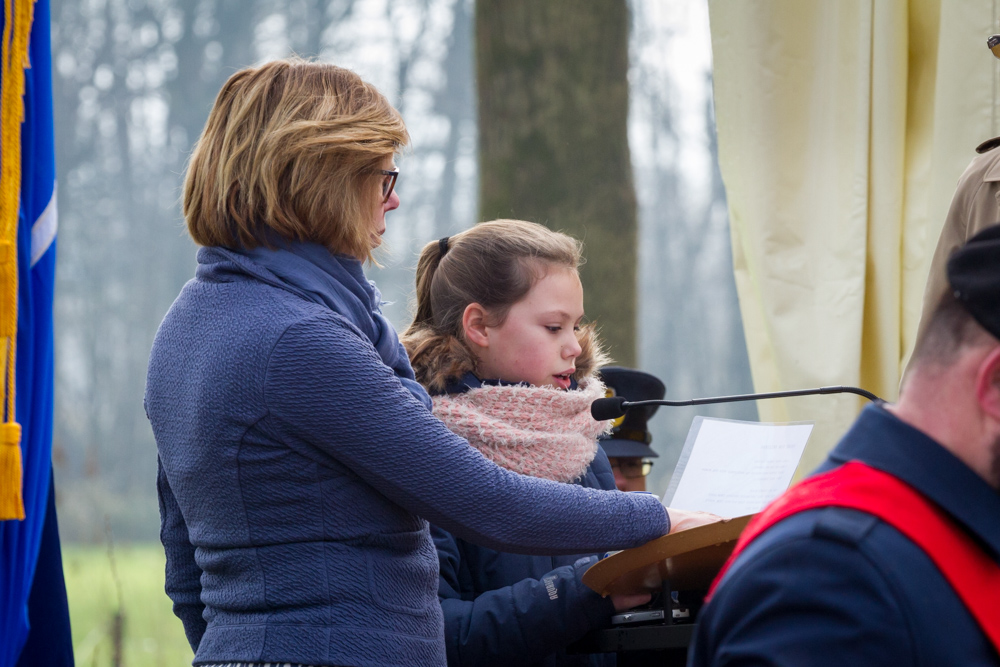 Children of primary school Het Kompas read poems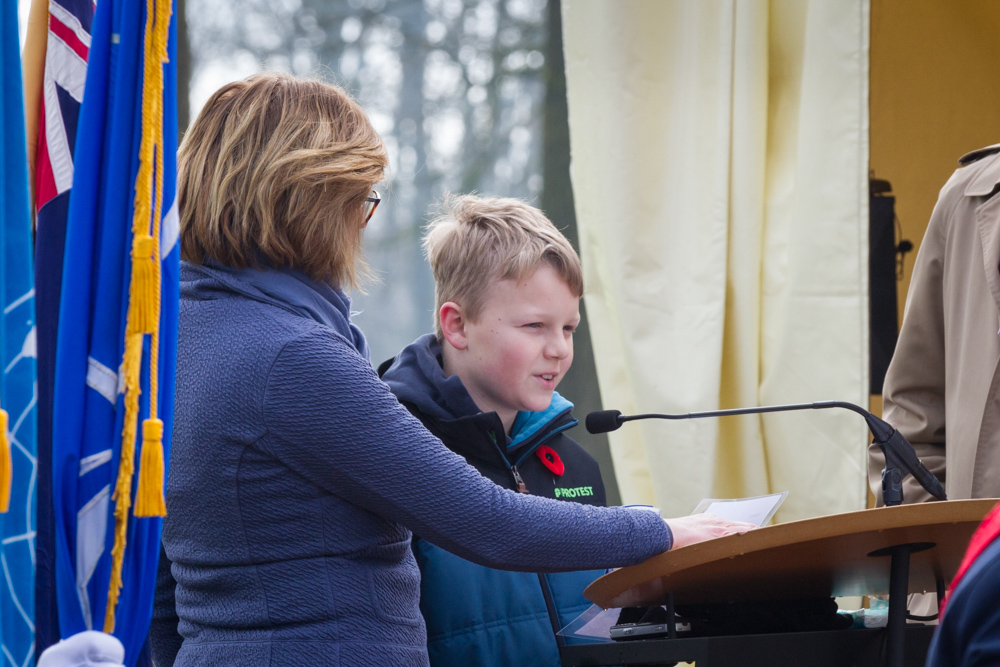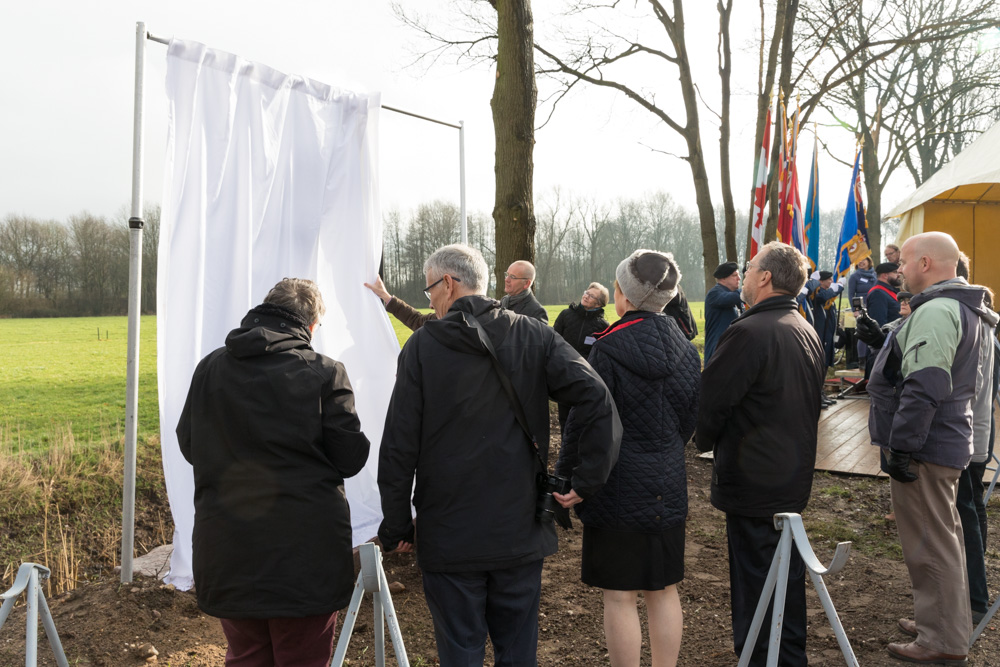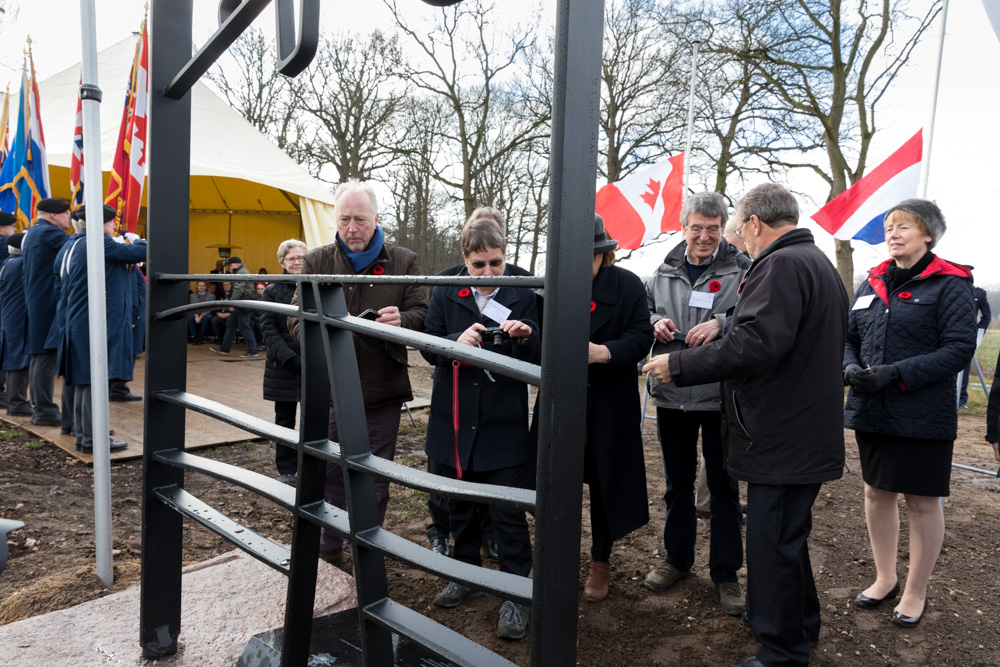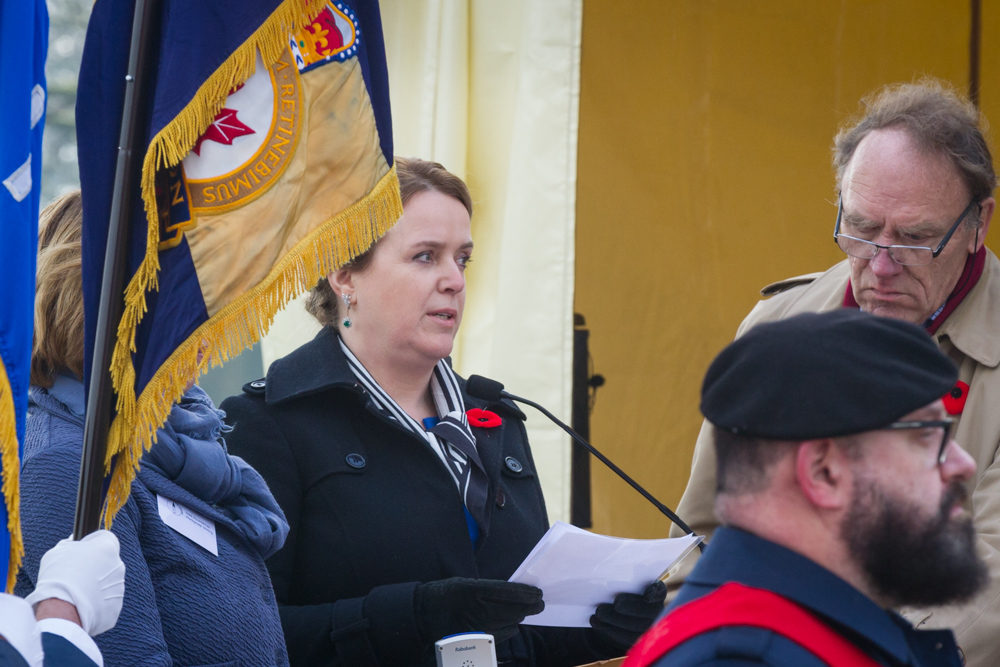 The designer of the memorial: artist Mirjam Woltman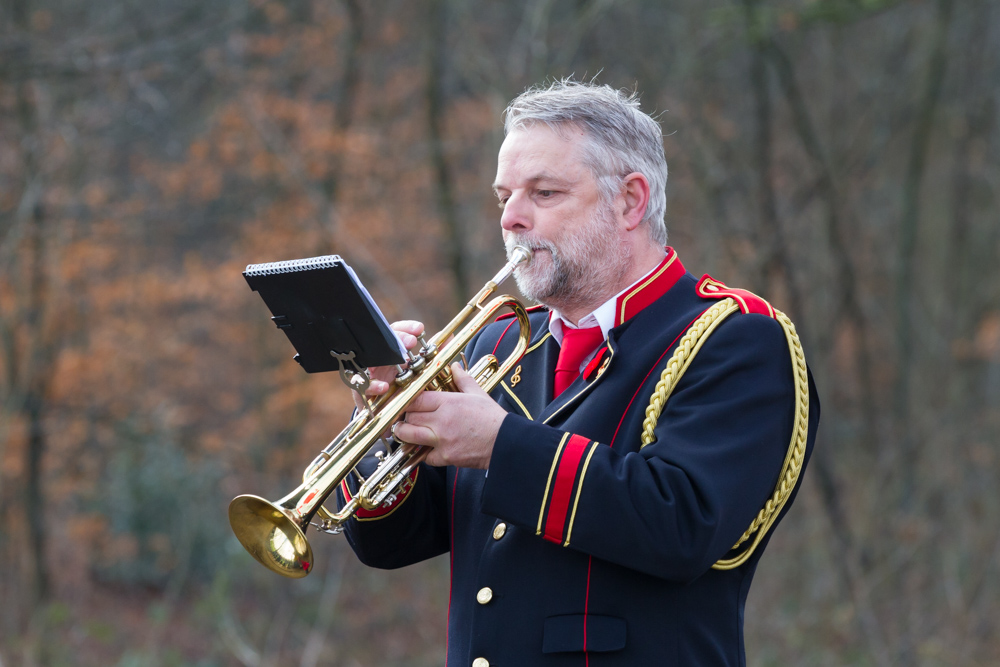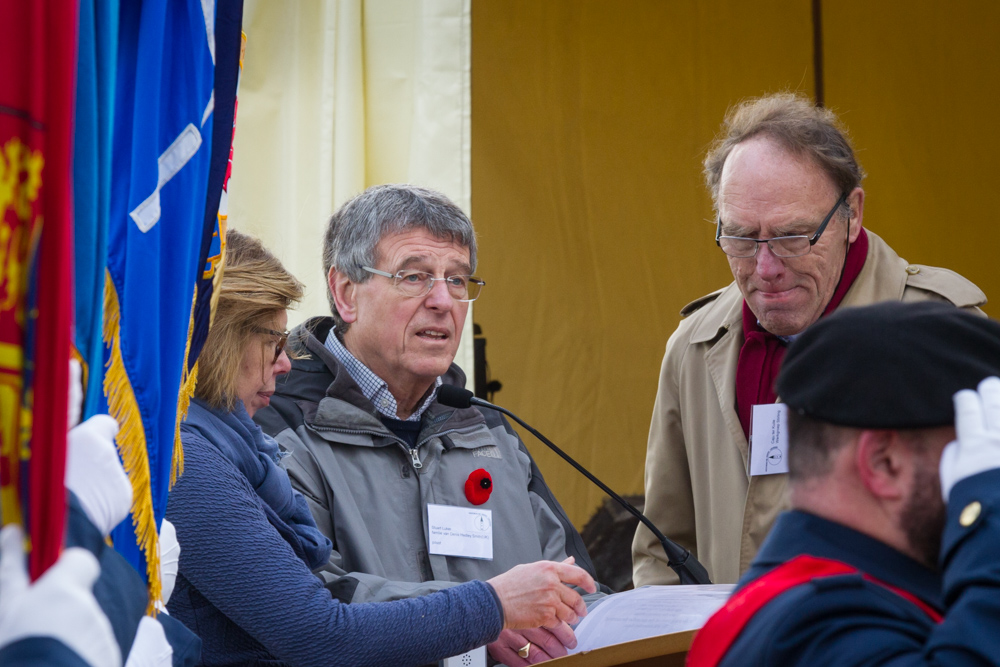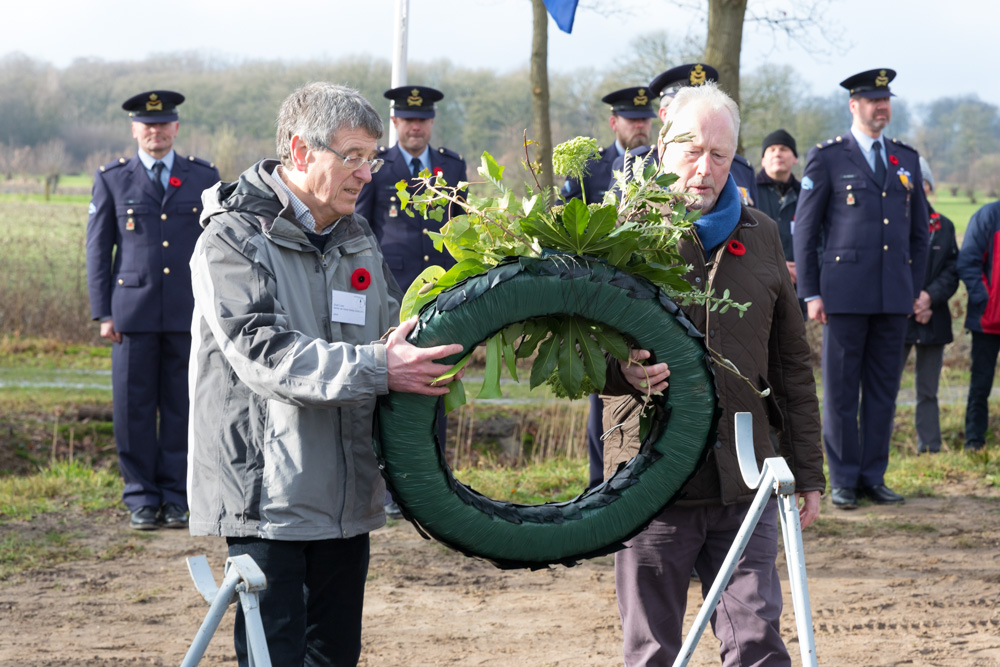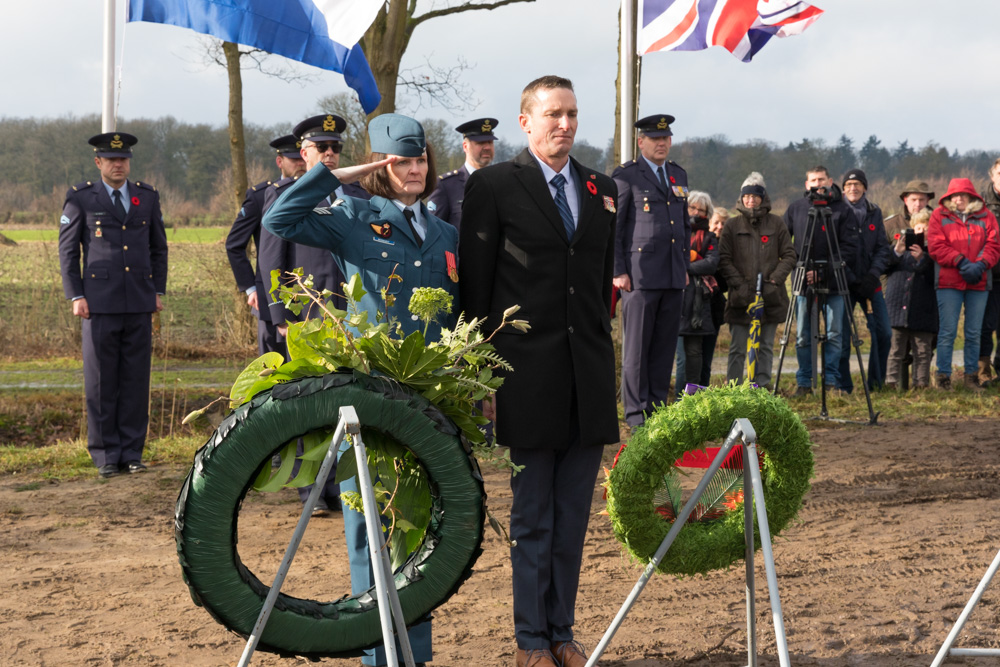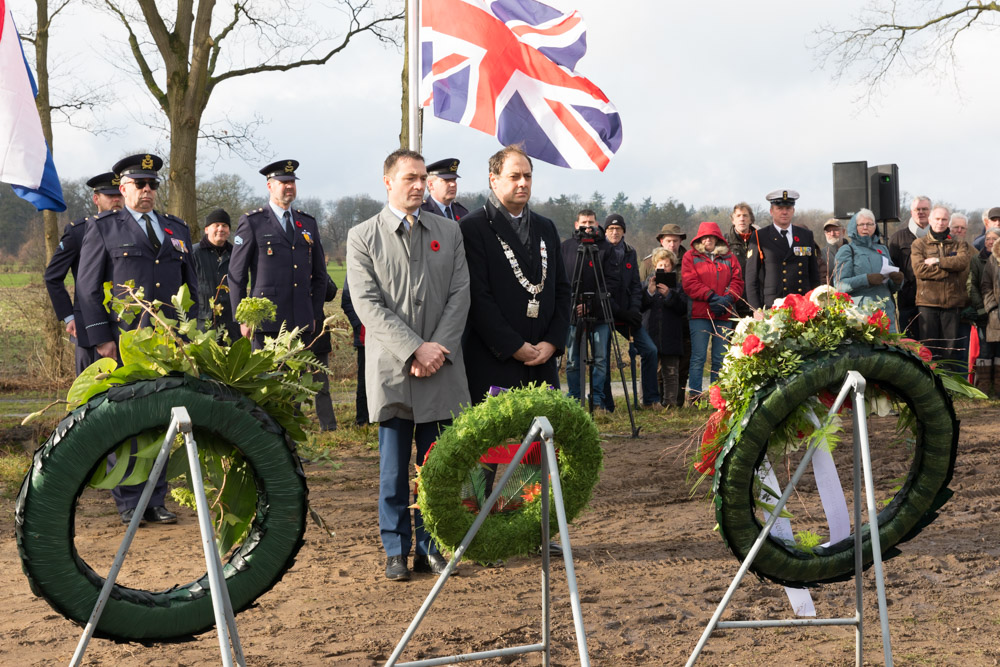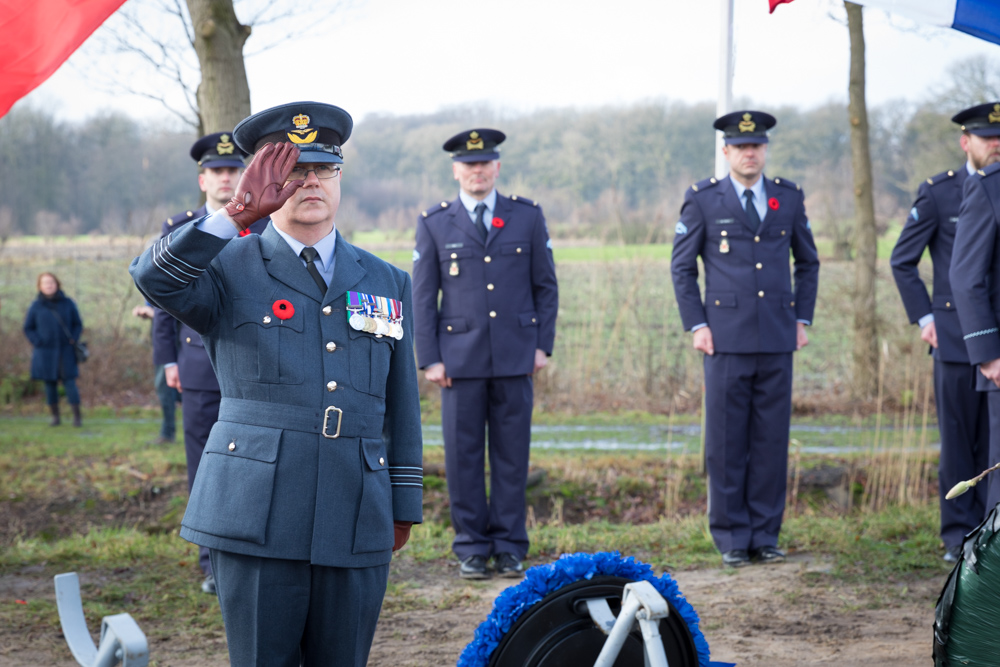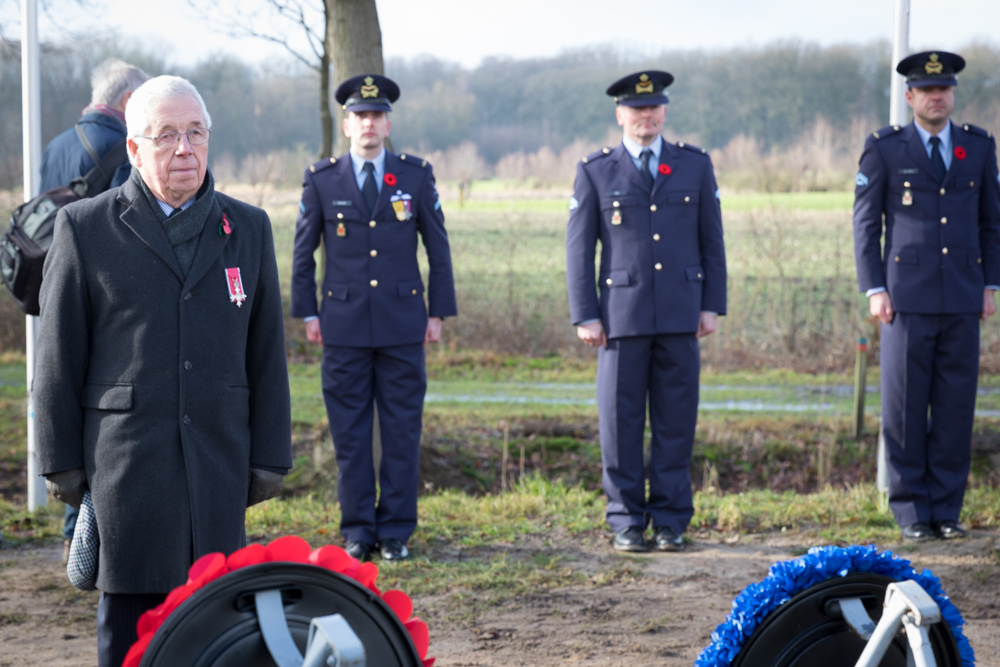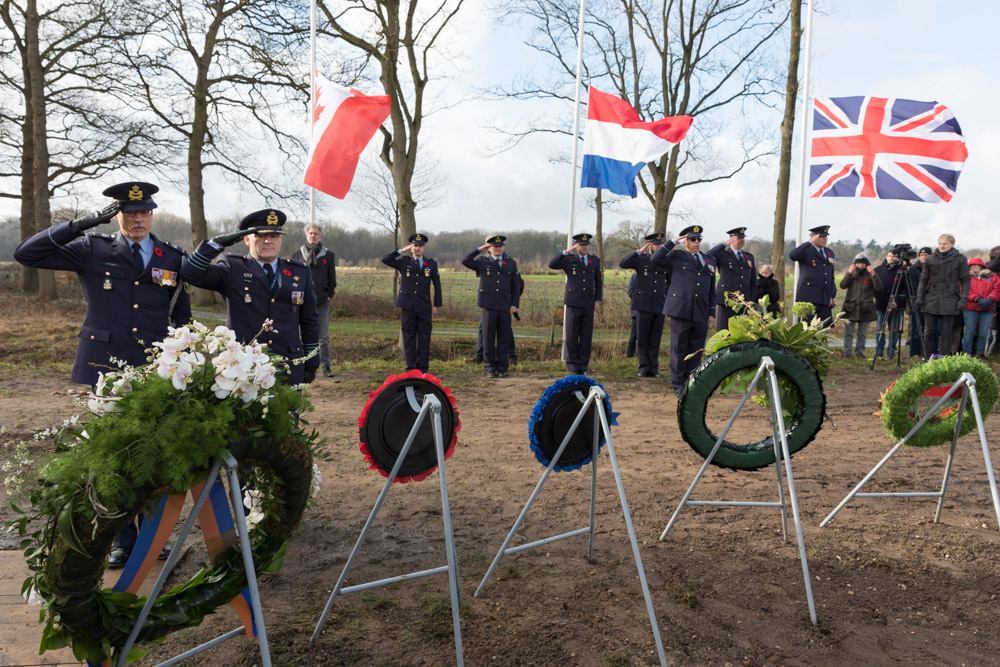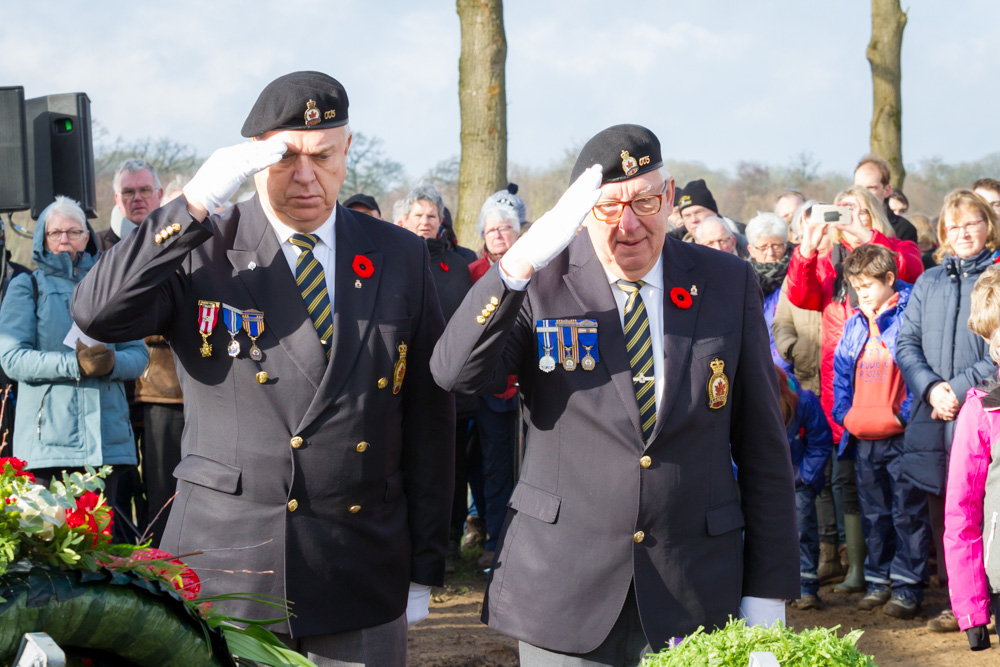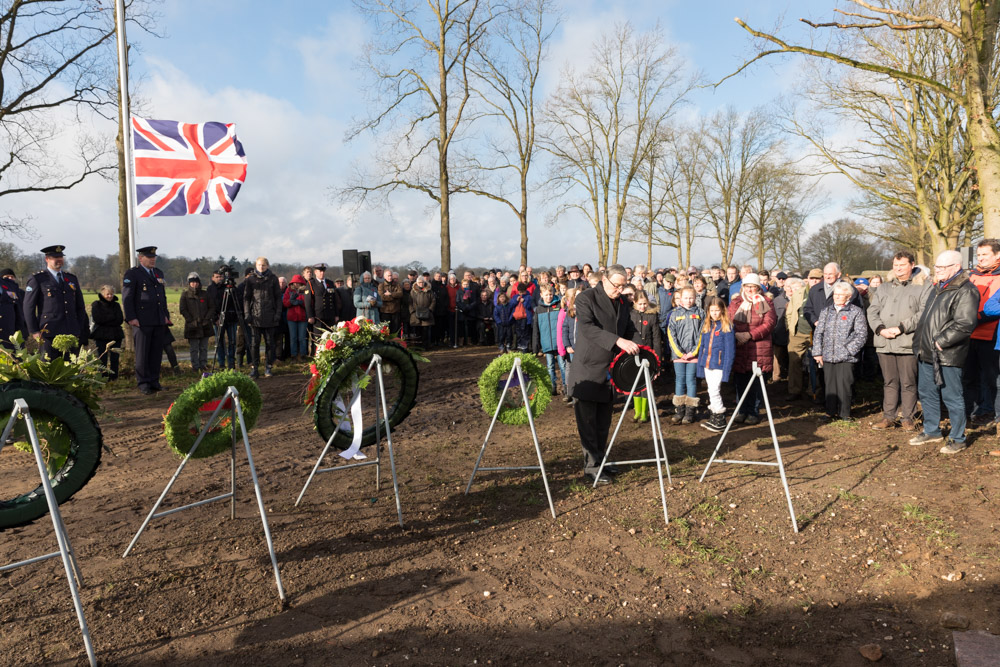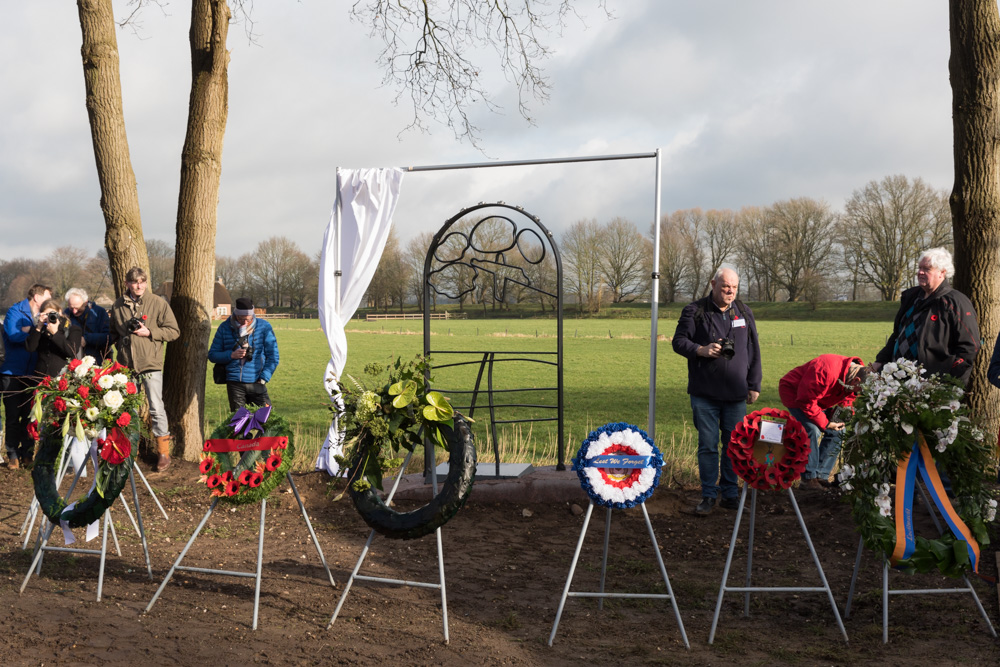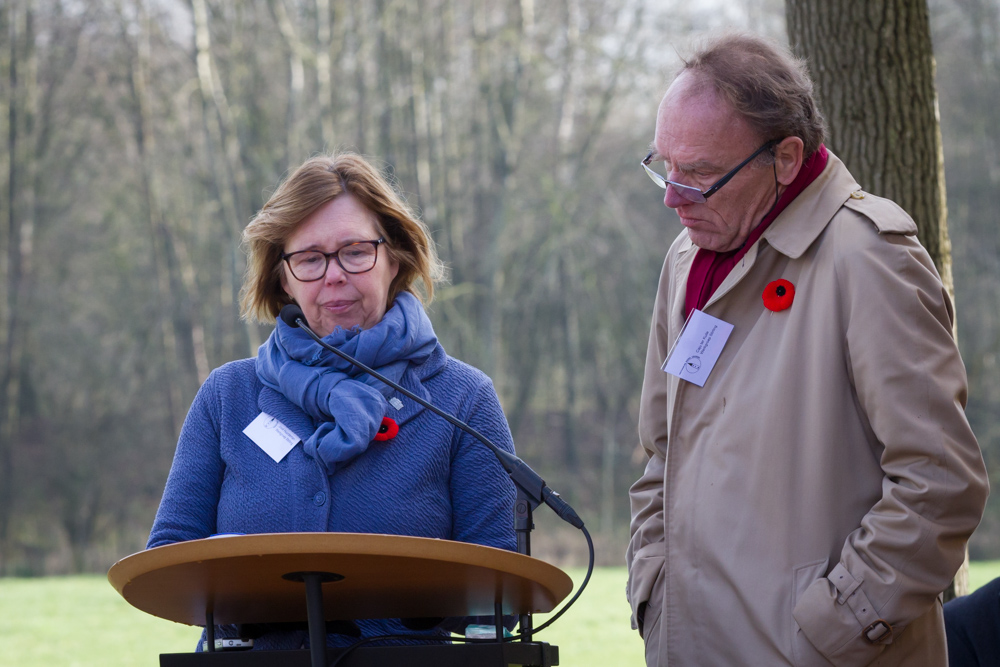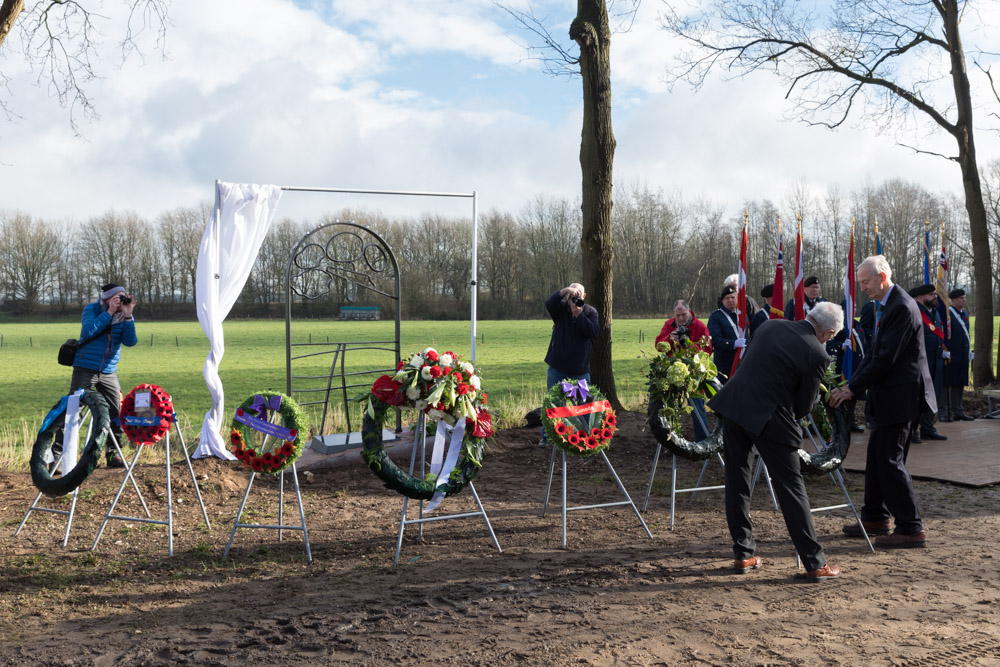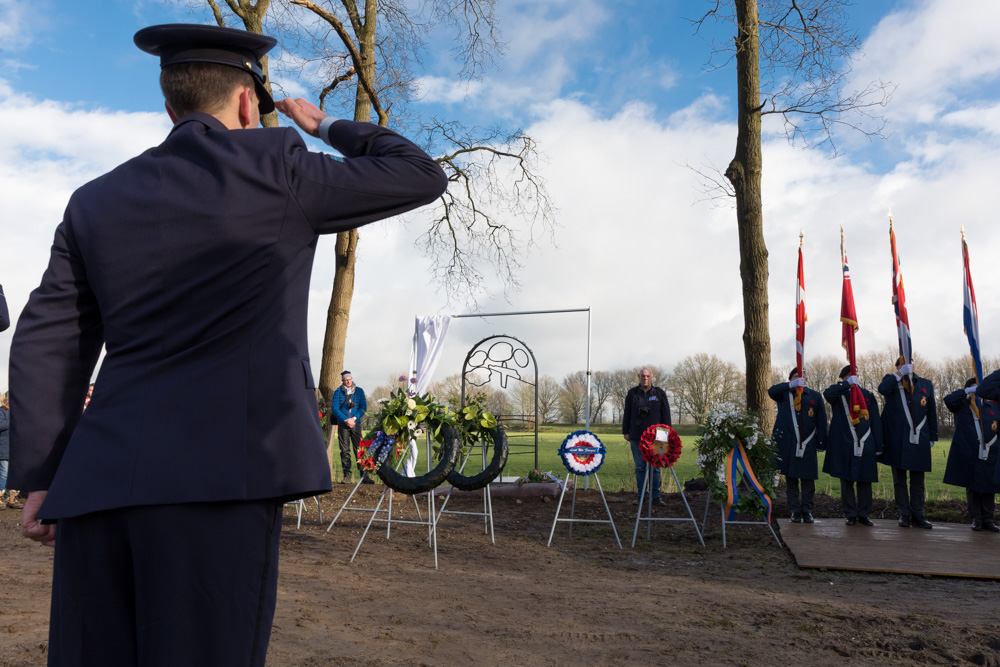 Fly-past by a Harvard of the Royal Netherlands Historic Flight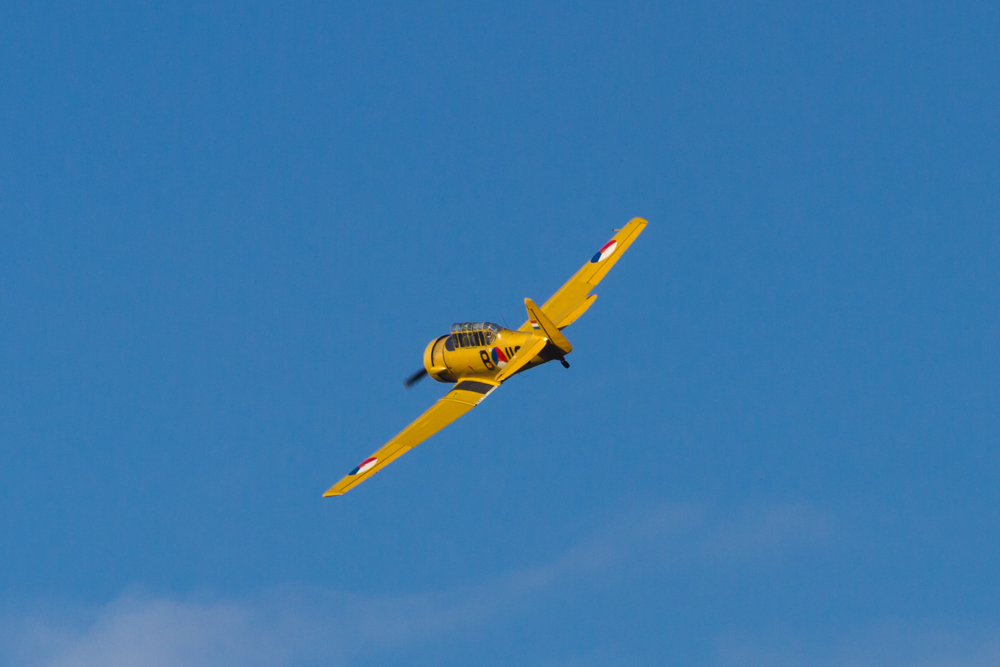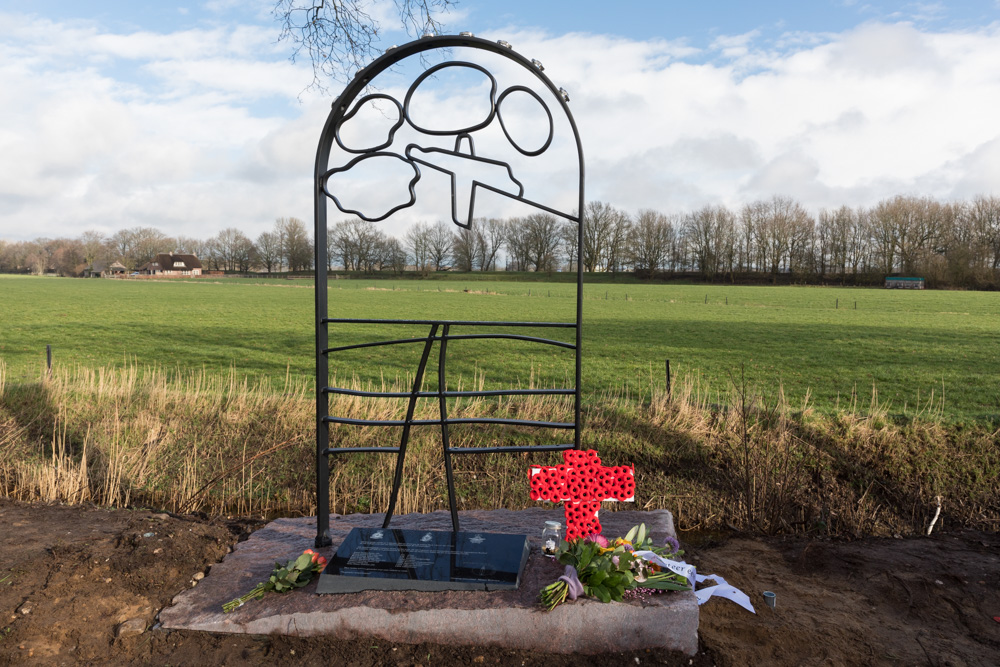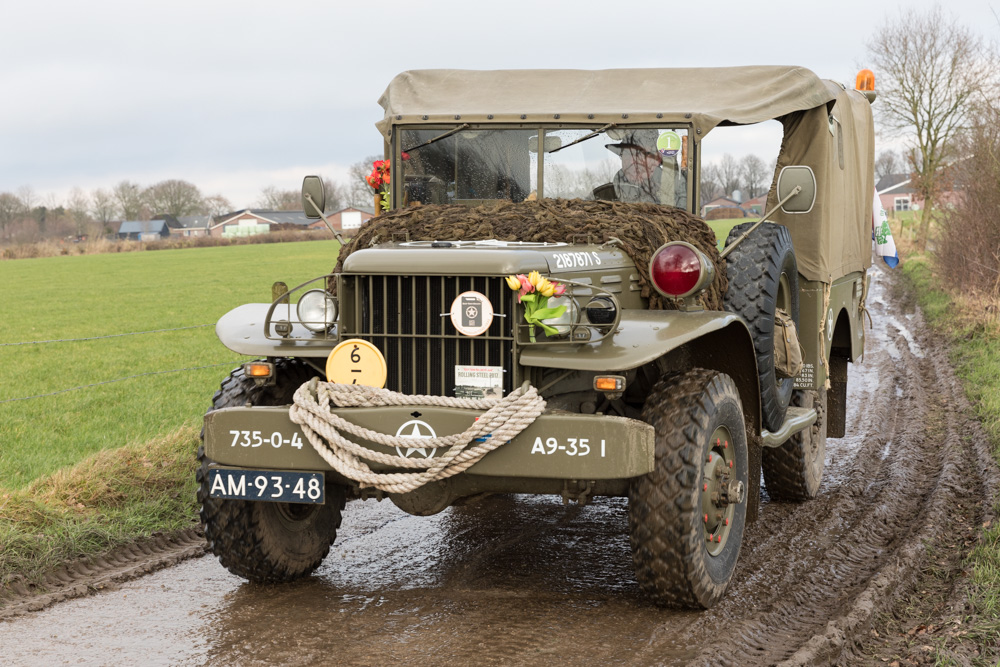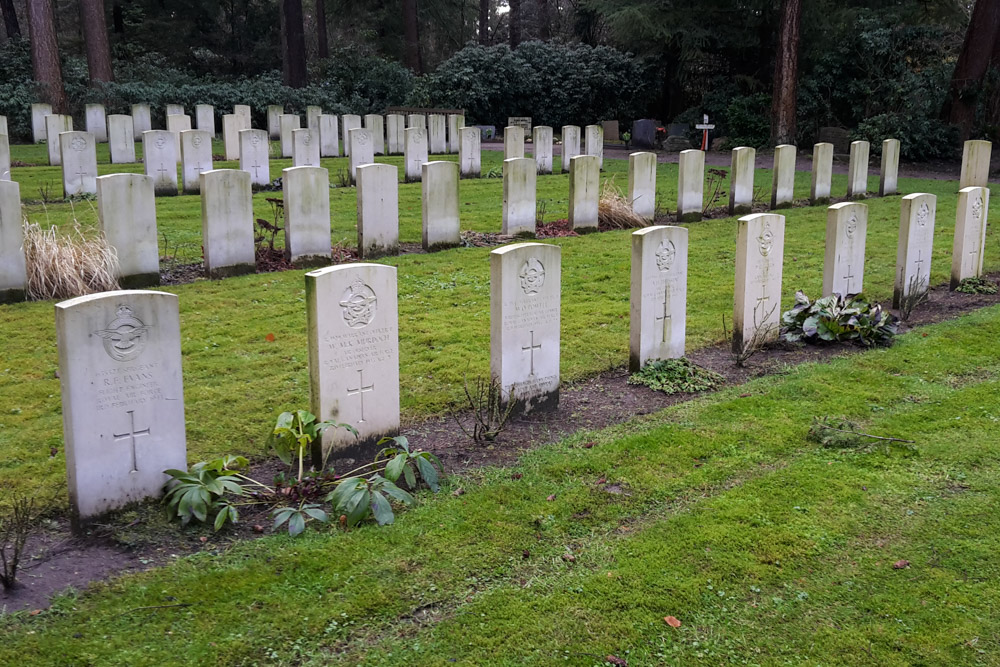 The graves of the crwmembers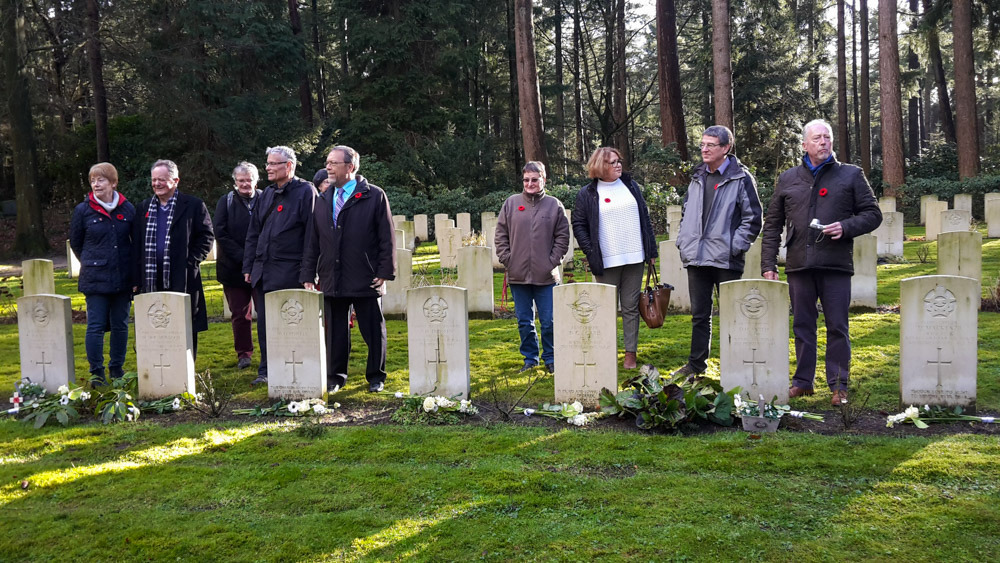 On Friday 2 Februari next of kin of the crewmembers came here to lay flowers on the graves