Recently the book "The Dutch Reistance Revealed" was published by the Britisch publisher Pen & Sword. TracesOfWar-contributor Wijand de Gelder reviewed the book and asked the writer, Jos Scharrer, some questions by e-mail.
You are a journalist from South-Africa, married to the son of the Dutch resistance fighter Henry Scharrer. When did you first hear about his story and what was your reaction to it?
My husband Richard Scharrer, who was Henry Scharrer's eldest son, used to tell me and the children, the story of his father, and the kind of person he was. How he was often away and they hardly ever saw him. But when he was at home the house would be buzzing with activity, and how Henry loved to cook… mostly French food, and enjoyed acting and doing impersonations mostly of a humorous nature. He particularly enjoyed "taking off" German officers. I always thought it was a fascinating story.
What was your motivation to write this book about your father in law?
I believed this was a story that needed telling, and was surprised to discover when I started to do research into the Dutch Resistance, how little was known about the group and its activities. Of course, much of its activities were classified until only recently. Nearly 400 resistance fighters were executed by machine gun fire outside Vught Concentration camp on 6th September 1944. Henry Scharrer and his associate 21 year old Fritz Conijn were among those killed. And in addition to this, people who aided the resistance over the course of the war, were often betrayed (by neighbours, etc.) and summarily executed. Their stories have never been told except in a few instances.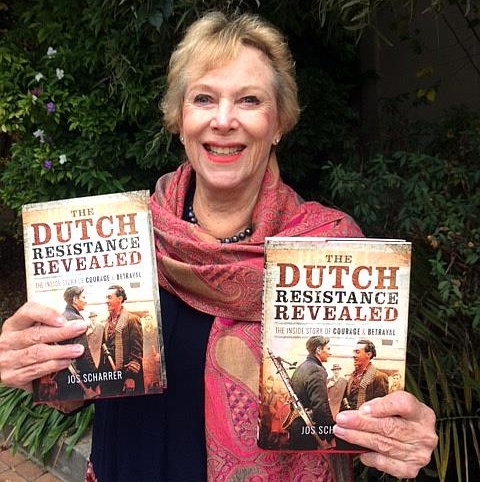 You've written a detailed and comprehensive book. Where did you get your information? Second-hand story's, eye witness accounts or other documents?
The initial information came from a long essay my husband Richard wrote for me, as I always felt I had to write this book. Then I had the good fortune to discover, just as I was about to start writing, that a book on Henry Scharrer and Fritz Conijn had just been written and published in Dutch by Professor Doeko Bosscher of the University of Groningen. Fritz Conijn was Prof. Bosscher's uncle or rather great-uncle.
His book is entitled " Haast om te Sterven", or Hurry to Die. So suddenly I had an enormous amount of information I could never have obtained in normal circumstances. Prof Bosscher and I are still in communication. Then I received names of people to contact who might know something, and I established email contact with many people across the globe… people who knew Henry, or were saved by Henry and who had stories about Henry. In one case, Rudy Zeeman of Tasmania had actually written a book of how he escaped out of Holland and how Henry had helped him. It is called "Luck Through Adversity". And I have a copy. There is info in the archives of the British War Museum, but I did not get much that was useful except for some facts and figures.
Did you get help with your research, maybe from the Netherlands? What difficulties did you accomplish?
I did not get any official help with my research from any organisation – although I did approach the Resistance Museum in Amsterdam. They never answered any of my emails. The Dutch Embassy in Pretoria, asked me to do a presentation to them which was well attended and they afterwards gave me some names of organisations to contact. But nothing of any interest came from that. Seems to me that once the war was over, the Dutch people simply wanted to forget and move forward.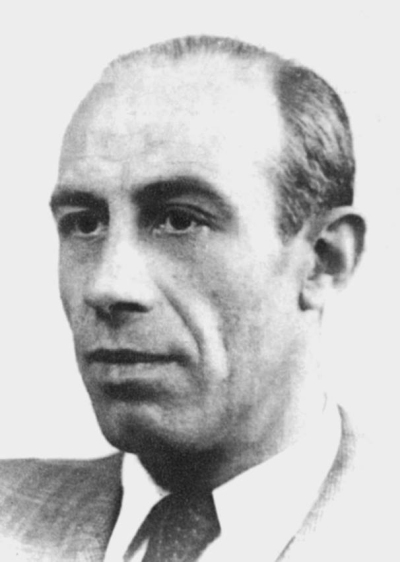 In what way did the resistance work of your father in law and his execution influence the life of your husband and his family?
The family was devastated. My husband's life was changed forever, and as he was a young teenager at the time…his life just drifted. He became an alcoholic in his later years, and had difficulties holding down a job. However, his younger brother Raymond was taken in by Dutch friends, and went on to university to become a geologist… fees of which were paid by a Stichling (an organisation helping dependents of resistance people.) Raymond and his wife Puck live in Brussels.
Was Henry Scharrer ever recommend for a posthumous Dutch award, like the Resistance Memorial Cross (Verzetsherdenkingskruis)? If not, why is that?
There was never any acknowledgement by any Dutch organisation. Maybe because Henry was actually a French citizen. His awards came from the United States because most of the people he saved and helped were shot-down Allied airmen, plus a number of Dutch citizens like Rudy Zeeman. He is said to have saved and helped to safety some 27 Allied aircrew. A number of these men kept in touch with the family after the war… like Frank Hart and journalist Eugene Halmos, who wrote a book "The Wrong side of the Fence" published in 1996.
Your book is written in English. Why did you find it important to tell the history of the Dutch resistance to English-speaking readers? Will a Dutch translation follow?
I wrote the book in English because that is my language… I know very little Dutch. I do not believe there will be a Dutch translation… this expensive. Maybe the publishers might find a way… but so far I do not expect this.
In the Netherlands there is an ongoing discussion about the effectivity of the Dutch resistance. Were all the sacrifices worth it or a waste of human lives? What's your opinion about that? Did the Dutch resistance play an important role in the allied war effort?
The role of the Dutch Resistance in the war is totally under-estimated, and that is one of the reasons I believe my book is important. I am not aware of any discussion about the effectivity of the Dutch Resistance… my impression is that very little is known about it, what they did, how brave they were and the huge contribution they made to the Allied War effort. The figures are actually astonishing.
There were some 200, 000 "passive" workers in the Resistance… mainly farmers and other people who kept a low profile, but who had "safe" houses, who picked up aircrew from fields, and "safe" houses and moved them along "safe" routes to France, etc. There were about 20 000 "active" resistance fighters, who were people who went into armed action, assassinations of both Germans and collaborators, etc. Their actions were certainly worth the sacrifices. In addition to that there was the huge amount of intelligence the resistance gathered and sent by coded messages to the SOE in London.
An interesting side story is that these coded messages were infiltrated by the Germans, who sent much false information to London, resulting in the deaths of many "fighters" who were paratrooped on to Dutch fields, and then arrested and executed by Germans. Some 174 were killed in this manner by one official count. And of course they warned the Allies of the presence of the German 9th and 10th Panzer divisions in the forests of Arnhem, just before the big battle. But nobody in London paid any attention, because they couldn't figure out which messages were true and which were fake.
The Dutch Resistance fighters were the pride of the Dutch nation and after the war honoured for keeping the pride of the Dutch nation afloat…when so many Dutch people collaborated with the Germans to save their own skins.
This was your second book, after your first about your great-aunt Flora Shaw, who a British journalist. Can we except more history books from you?
I am thinking about it. And trying to find a subject of interest to me…I have information of women fighters in WW2, but I do not know if I have a good enough angle that has not been covered before. I am also interested in the villains of the war in the Low Countries.
There is one, Christiaan Lindemans, a notorious double agent, who might be worth a book, and I have a fair amount of info on him. Also Henry's brother Emmanuel was a German supporter and traitor, and was assassinated by the Resistance. A researcher in Brussels has a lot of info on Emmanuel and intends to write a book, but so far I have seen nothing and he will not send me his info –which is such a pity, as he is quite old and not well and I believe all his information will be wasted. But what can I do?