In 2010, when this website was still called Go2War2.nl, we were informed of a band; Sabaton. A Swedish heavy metal band that wrote songs about war. The visitor thought that we should also write reviews about their albums. We thought differently. It was not until four years later, in 2014, that I wrote a first blog about it on a new website; Wo2Actueel.nl. A week later followed by a second. That website has been merged into this one. Now six years later it is time for a new story.
Sabaton is sometimes dismissed as a lot of screaming, although it seems to become more and more mainstream in recent years. Perhaps because the drummer is married to the increasingly well-known Floor Jansen in the Netherlands. Last year their ninth studio album was released:
The Great War
.
The album closed with a very special song. Without guitars, without drums, even without the singer of the band. It was a choir version of the famous
In Flanders Fields
poem by the Canadian
Lieutenant-Colonel
John McCrae.
Three days ago the background story of the song came online on the special
'Sabaton History' channel
on YouTube. This not only discusses the song itself, but also the poets of the First World War. Sabaton said about song:
"Listeners would need something to calm down after hearing the album. We wanted to end the album in a honourable way."
McCrae wrote the poem after the death of a close friend,
Lieutenant
Alexis Helmer. Helmer was killed in the second battle of Ypres on May 2, 1915. McCrae wrote the poem the next day, looking over the grave of his deceased friend. McCrae wouldn't survive the war himself. He died of pneumonia and cerebral meningitis on January 28, 1918. McCrae is buried in
Wimereux
, just north of Boulogne-sur-Mer.
The poem is one of the most famous poems of the First World War. The 'poppies' would become the symbol of it after the war. The name of the poem became the name of the
In Flanders Fields Museum
in Ypres.
Stories about the war should still be told. It's the only way we can learn from the past. We tell our stories through the website, others do so through books, blockbusters, music or poems. Keep telling them so we will remember them.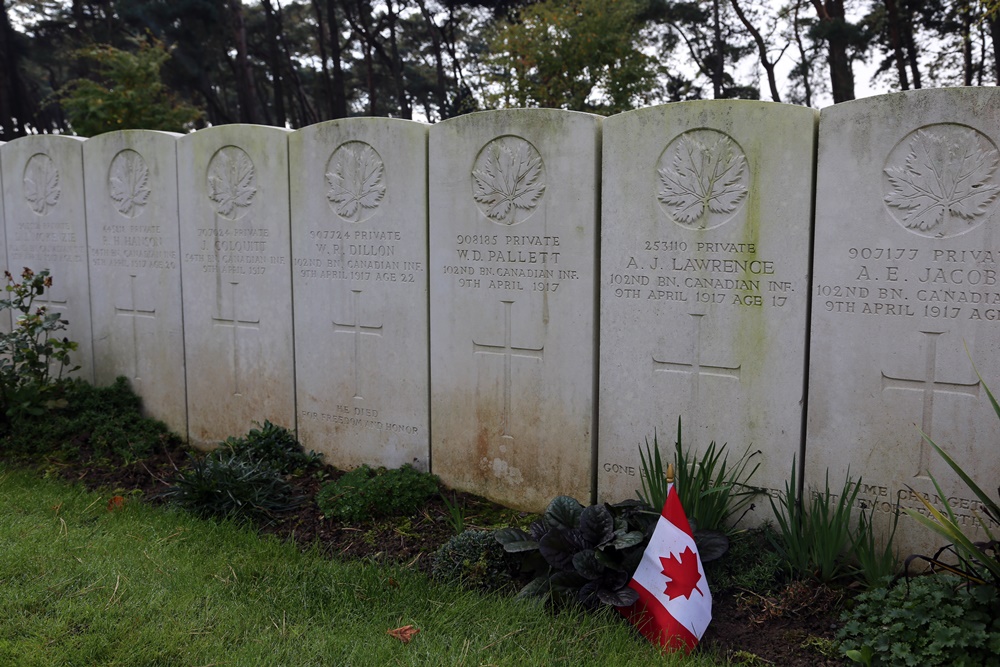 In Flanders fields the poppies blow. Between the crosses, row on row.