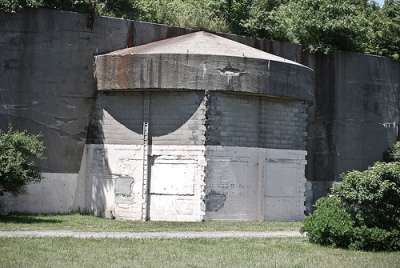 Camp Hero, also known as Fort Hero or Montauk Air Force Station, was built in 1941 as part of the coastal defense of the United States. The main battery consisted of two 16" guns and one 6" gun.

Nowadays it is a state park and parts are open to the public. Camp Hero became famous due to the urban legens of the Montauk Project or Philadelphia Experiment.
Do you have more information about this location? Inform us!
Source
Text: Fedor de Vries
Photos: Flickr