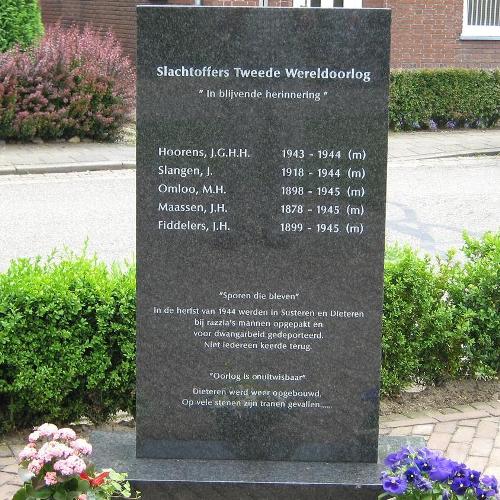 This memorial commemorates the residents of Dieteren who were killed in World War II.

Hoorens, J.G.H.H. 1943-1944 (m)
Slangen, J. 1918-1944 (m)
Omloo, M.H. 1898-1945 (m)
Maassen, J.H. 1878-1945 (m)
Fiddelers, J.H. 1899-1945 (m)

In autumn 1944, many male residents from Sustseren and Dieteren were deported to Germany. Some dit not return.
Do you have more information about this location? Inform us!
Source
Text: Fedor de Vries
Photos: Oorlogsmusea.nl