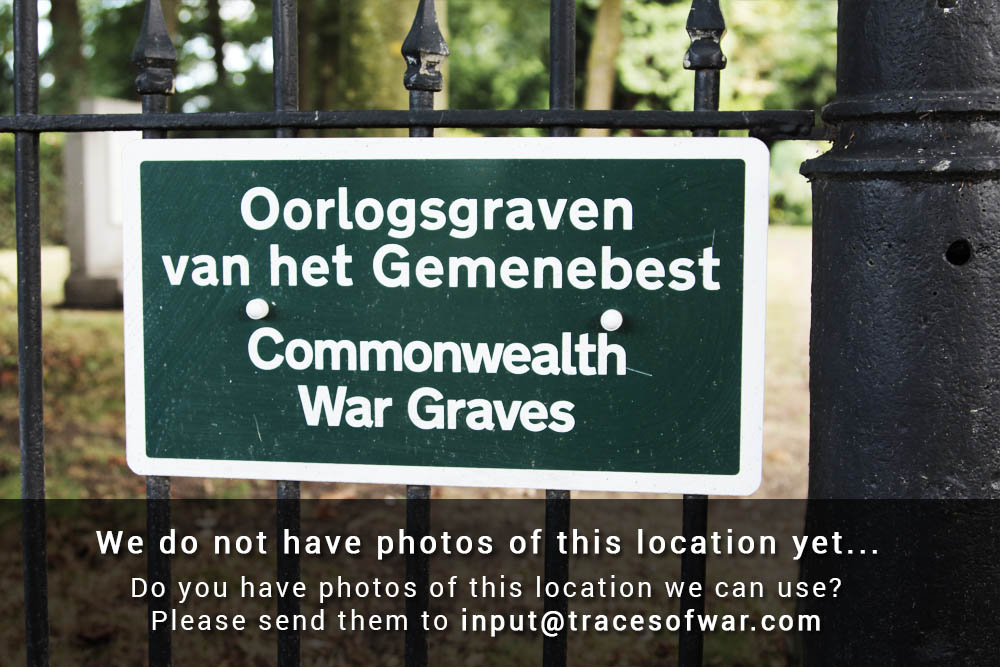 On the Municipal Cemetery in Figueres is a niche with the body of Brigadier Reginald Miles. The 50 year-old Miles from New Zealand served in the First and Second World War. During World War I, he served as an artillery captain in the Gallipoli campaign. In 1915 he got badly injured but survived his injuries. In 1916 he served as battery officer in France during the Battle of the Somme. He has until the end of World War served in France during these years he received several medals for his heroic acts. In November 1918 he returned to New Zealand. Until the Second World War Miles remained a highly appreciated officer in the army. He followed many colleges in Britain and in view of the outbreak of war in 1939, he had a leading role in preparing New Zealand into participation in the Second World War. At the beginning of the Second World War, Miles was transfered to Britain. He was in active service as a brigadier. In this position he served in 1941 in Greece, he was a major player in the successful evacuation of the Allied troops during the German advance into Greece. Again, Miles was awarded with a medal. He was transferred to North Africa in 1941, in which many casualties fell on New Zealands side, during heavy fightings. Miles was wounded by shrapnel and was captured by the Germans. He was imprisoned in the maximum security prison for senior allied officers near Florence in Italy. Five months after his detention he managed to escape with James Hargest, an other brigadier from New Zealand, they escaped through a tunnel dug by themselves. Through neutral Switzerland, he knew to reach in Spain with the help of the French Resistance. Again he received a medal, this time for his successful escape. During the war, Miles lost his son, which was killed during an attack on an aircraft carrier. On October 20th 1943, Miles committed suicide in Figueres due to exhaustion and a depression.

We like to add more information about the casualty buried in this grave. If you know more about this grave, please contact us.
Do you have more information about this location? Inform us!
Source
Text: TracesOfWar.nl
Photos: TracesOfWar.com