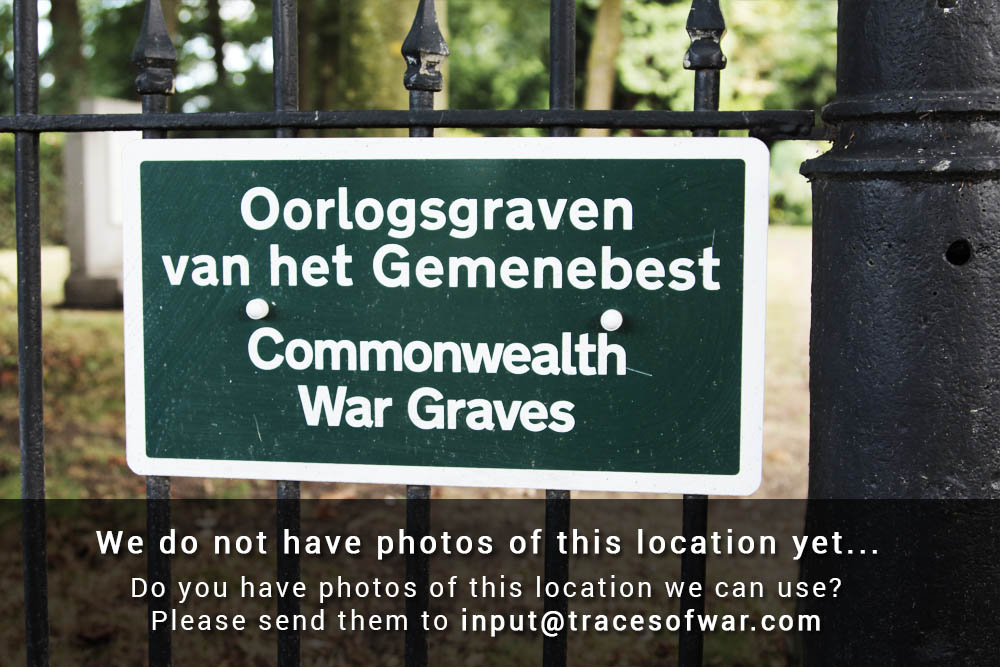 The Commonwealth war cemetery Faubourg D'amiens contains next to the 2651 war graves from the First World War also 7 Commonwealth war graves, one war grave of an unknown soldier and one American war grave from the Second World War.

The graves of World War ll are from one unknown victin and of:

RAF - 14-09-1944
Aircraftman 2nd Class Alfred Thomas Blagdon, 1275821, age 30

RAF - 16-08-1943
Sergeant John Joseph Butler, 1266567, age 29
Sergeant Patrick John Whelton, 1395586, age 22
Flight Sergeant Clifford Ewart Turl, 1294669, age 22

ROYAL HORSE ARTILLERY - 07-09-1944
Lieutenant Francis George Simpson, 300140 age 34

ARMY CATERING CORPS - 16-09-1944
Private William A. Tate, 10674195, age 36

CORPS OF MILITARY POLICE - 30-09-1944
Serjeant Donald Wigley-Jones, 13045949, age 31.
Do you have more information about this location? Inform us!
Source
Text: Kaj Metz & TracesofWar.com
Photos: TracesOfWar.com