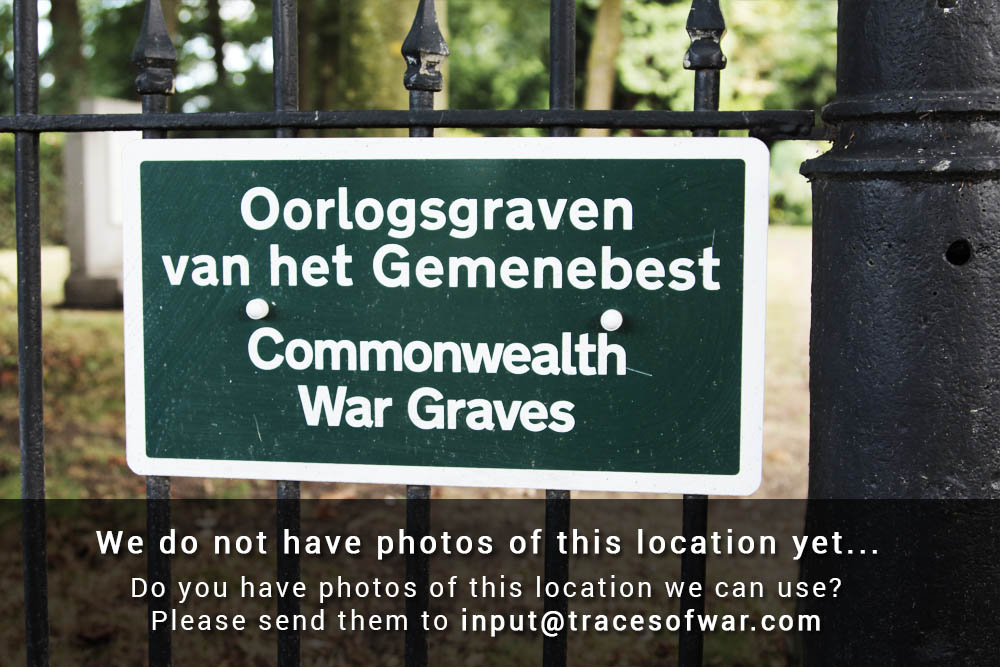 The Churchyard of the Protestant Church in Dongjum, Municipality Frankerradeel, contains one Commonwealth burial.
This is the grave of:

Warrant Officer Class ll (Nav.) John Miller Farrell, R/103820, RCAF, (78 Sqdn. RAF), died at 14-05-1943, age 21

On 13 May 1943 at 2317 departed from RAF Linton-on-Ouse the Halifax JB924 of the No. 78 Squadron RAF, with the mission: a bombing raid over the city of Bochum in Germany. The aircarft was part of a formation of 442 aircraft with the same mission. JB924 was on the way back to England shot down by German night fighter Hauptmann Helmut Lent 1V./NJG1 and then crashed at 0255 on May 14 in the Holleweg in the village Wijnaldum. Seven crew members died in the crash. One of them is buried in this cemetery. Six are buried in the Protestant cemetery in Wijnaldum and one crew member survived the crash and was taken prisoner of war by the Germans.

We like to add more information about the casualty buried in this grave. If you know more about this grave, please contact us.
Do you have more information about this location? Inform us!
Source