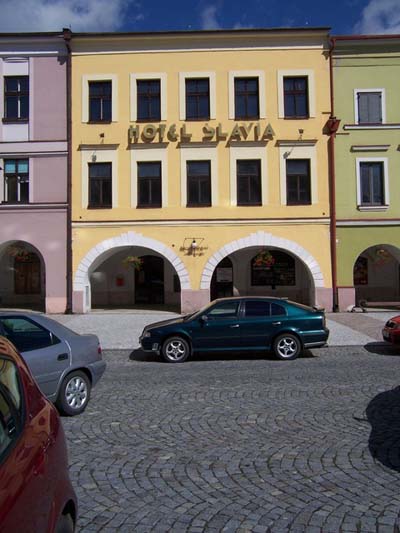 It was in this hotel where Oskar Schindler was arrested by the Czech contra spionage on 18 July 1938 on suspicion of being a spy for the German Abwehr.

The name of the hotel was renamed after the war to: Hotel Slavia.
Do you have more information about this location? Inform us!
Source