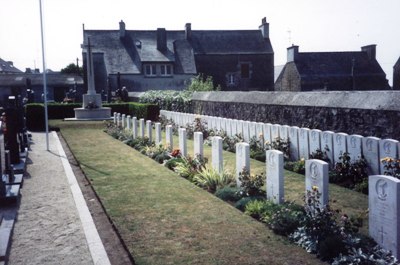 Most of the graves on Plouescat Communal Cemetery are of sailors belonging to the Royal Canadian Navy who lost their lives when H.M.C.S. Athabaskan was torpedoed and sunk in the English Channel on 29th April, 1944.

There are now a small number of 1914-18 and nearly 60, 1939-45 war casualties commemorated in this site. Of these, over 20 are unidentified.
Do you have more information about this location? Inform us!
Source