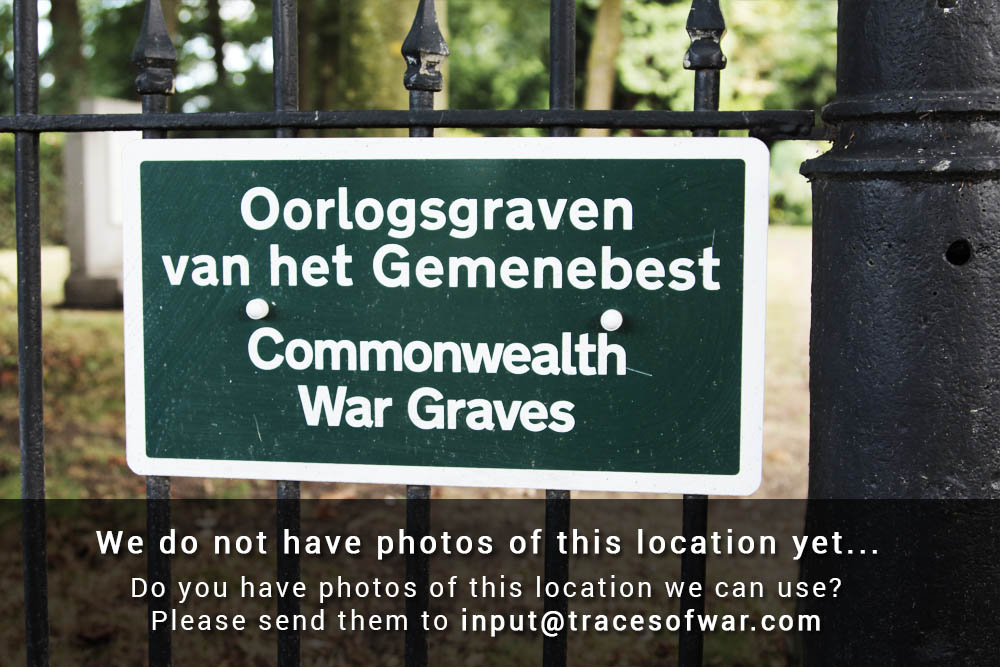 Saint-Germain-au-Mont-d'Or Communal Cemetery Extension contains over 100 graves of the First and 11 graves of the Second World War from the Commonwealth.
These are the graves of WW2:

E. Atkins, 1318855
D.G.Busby, 1391156
D.McNeill, 1025811
A.F.G. Ritch, J/10305
E.N. Perkins, 1601353
R. Shears, 542963
T. Cosford, 1244294
R.A. Mackenzie, 135885
J. Maden, 1237419
F.R. Davies, 641112
R.W. Peters, 149158, Awards: DFM.

Do you have more information about this location? Inform us!
Source
Text: TracesOfWar.com
Photos: TracesOfWar.com