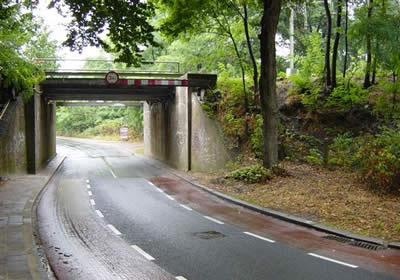 Two twin-brothers, Thomas and Claude Gronert, served together in the B-compagny of the 2nd Para-batallion.

On 17/09/1944 the batallion moved from the landing-zone to Arnhem. Nearby this tunnel there were heavy fights where a.o. Thomas was injured. When Claude tried to save his brother he was killed.

Both brothers, 21 years old, died on the same day, time and place and were buried next to each other on the Arnhem Oosterbeek War Cemetery.
Do you have more information about this location? Inform us!
Source
Text: Hans Molier
Photos: Hans Molier
Related books