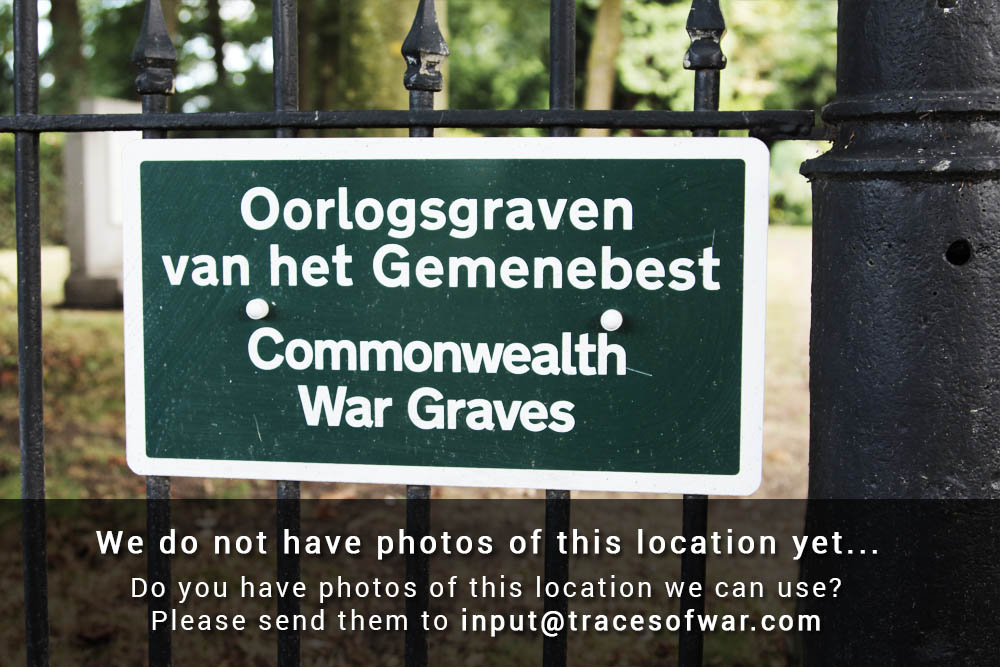 At the municipal cemetery in Auchy-au-Bois are eight Commonwealth war graves from World War II.
These are the graves of:

27-08-1943 - RAF

Warrant Officer Harold Anderson, 973942, age 23
Sergeant Denis Allan George Edwards, 1383074, age 21
Flight Sergeant Thomas Kenneth Jones, 655232, age 23
Flight Sergeant Arthur Dennis Wilfred Parsons, 1194376, age 23
Flying Officer William Watson Locke, 133543, age 22
Flying Officer John Marquis Rankin, 117925, age 32
Flying Officer Jack Edwin Thomas Wilkinson, 130877, age 23
Pilot Officer William Walton Pattinson, 149160,age 28.
Do you have more information about this location? Inform us!
Source
Text: TracesOfWar.com
Photos: TracesOfWar.com