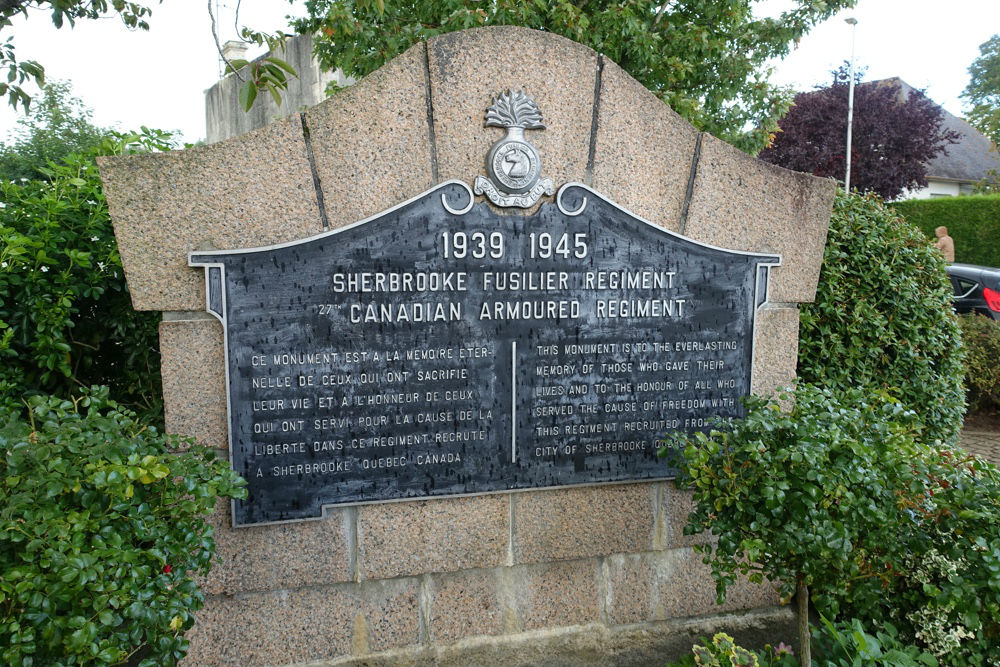 The village of Buron is known as "Bloody Buron" in Canadian military history. The first battle here was on D-Day+1 during the drive to Caen and the second was fought on July 8, 1944 when Canadian forces liberated Buron from the 12th SS Panzer Division.

The monument reads:

1939-1945
Sherbrooke Fusilier Regiment
27th Canadian Armoured Regiment

This monument is to the everlasting memory of those who gave their lives and to the honor of all who served the cause of freedom with this regiment recruited from the city of Sherbrooke, Quebec, Canada.
Do you have more information about this location? Inform us!
Source
Text: Randy Brandt
Photos: Randy Brandt