Anti-Suicide Guards are Alert at Nuremberg
The War Illustrated, Volume 9, No. 228, Page 727, March 15, 1946.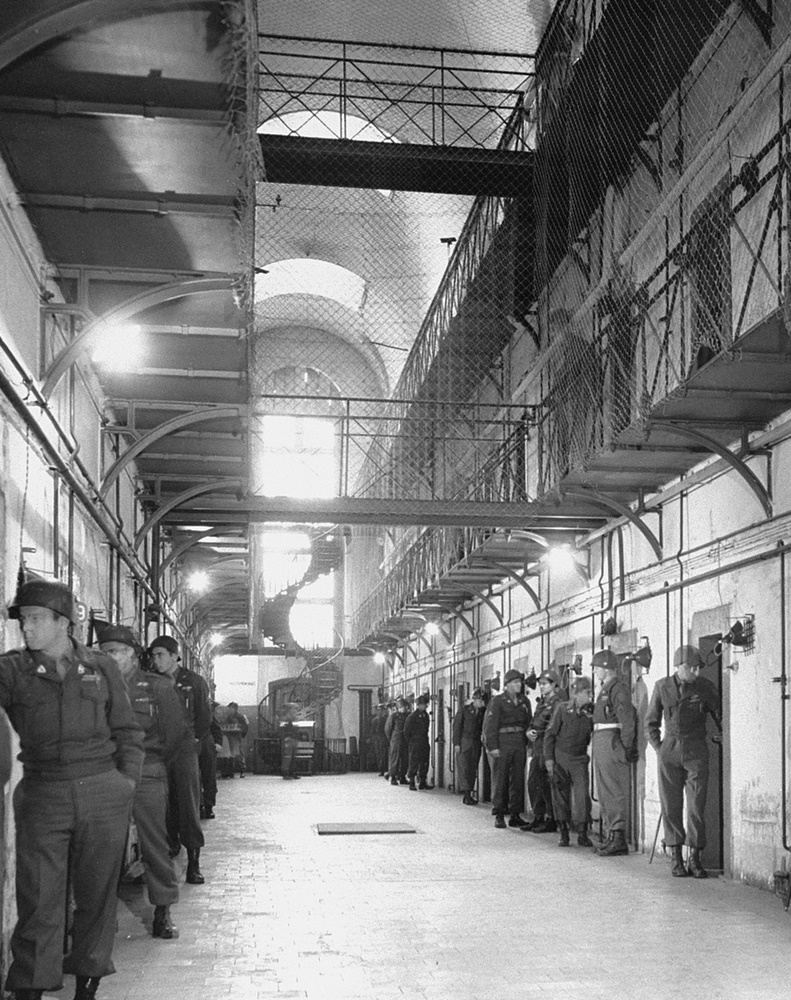 American guards look into the cells housing the Nazi war-criminals at Nuremberg every thirty seconds, day and night, whilst these are occupied, as a precautionary measure against attempts at suicide. Other steps taken to prevent any of the prisoners following the example of Dr. Robert Ley, who hanged himself before the opening of the trial, including a daily search, and the removal of ties, beits and shoe-laces whenever the prisoners are returned to their cells. See also illus. pages 559-562. Photo, New York Times Photos.