On Thursday morning Parachute Group Holland made parachute jumps near Wolfheze on the eastern part of the terrain that was known as Landing zone S during the Battle of Arnhem.
Throughout the week there have been parachute jumps in the vicinity of Ede and Arnhem by soldiers participating in the exercise Operation Falcon Leap. Parachute Group Holland jumps with equipment and clothing that matches as much as possible with those from the Second World War. Unfortunately, it was not possible to use a Dakota plane this year.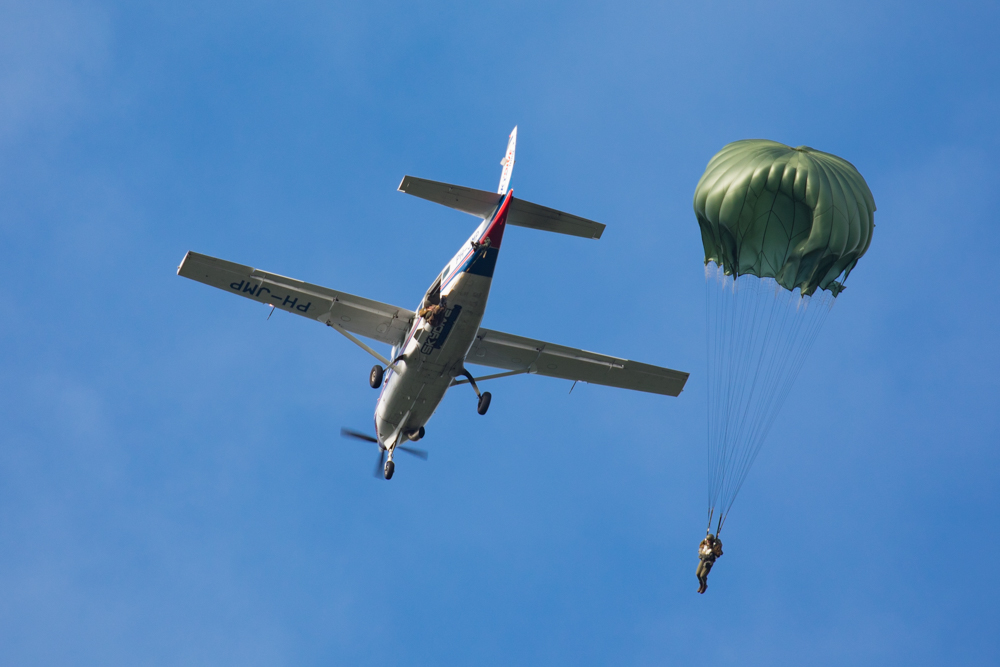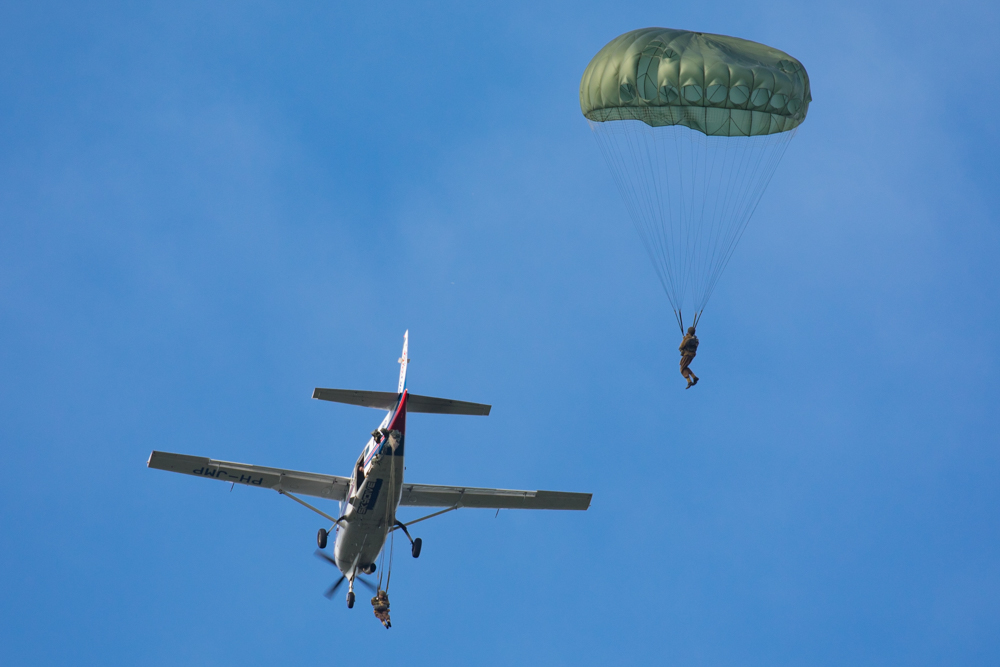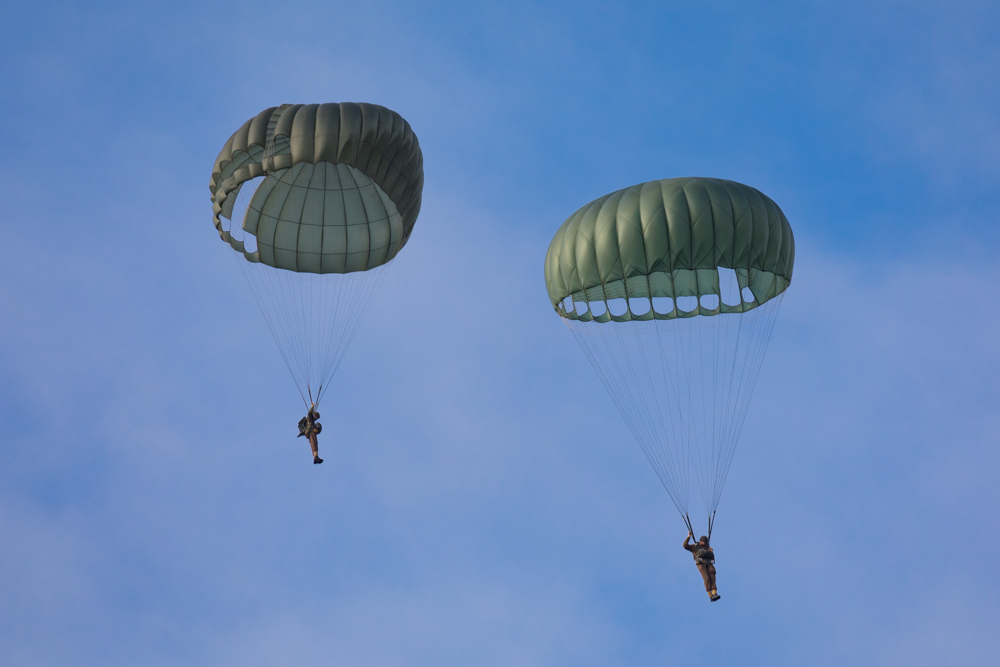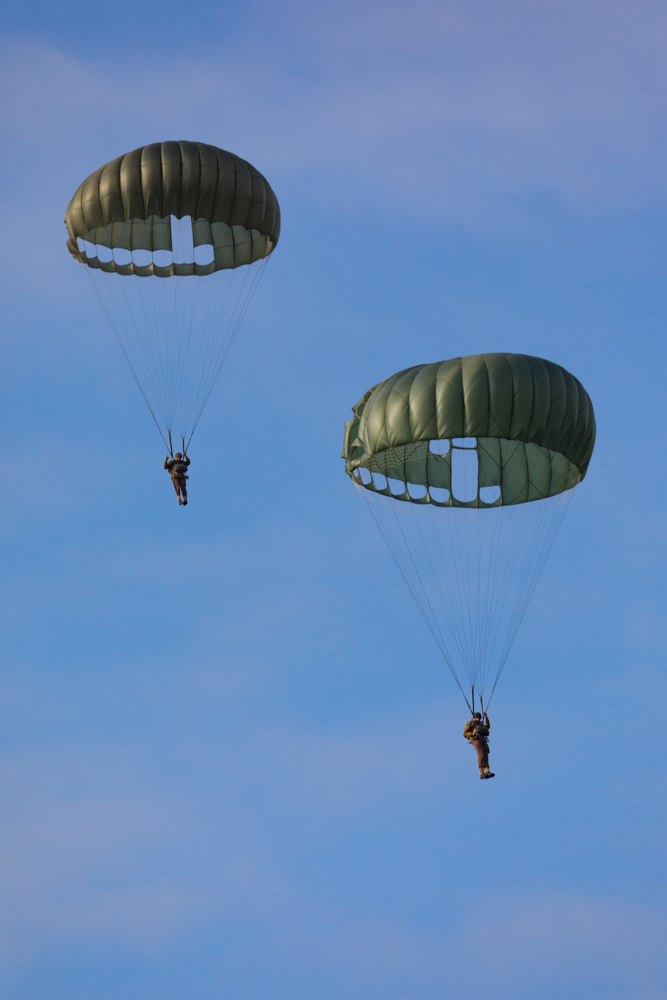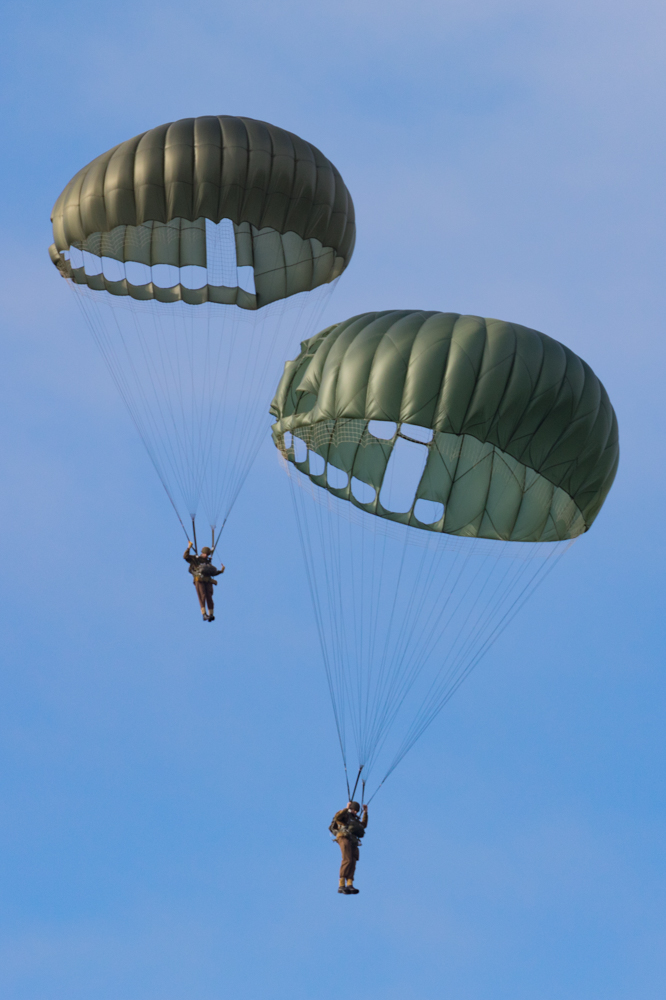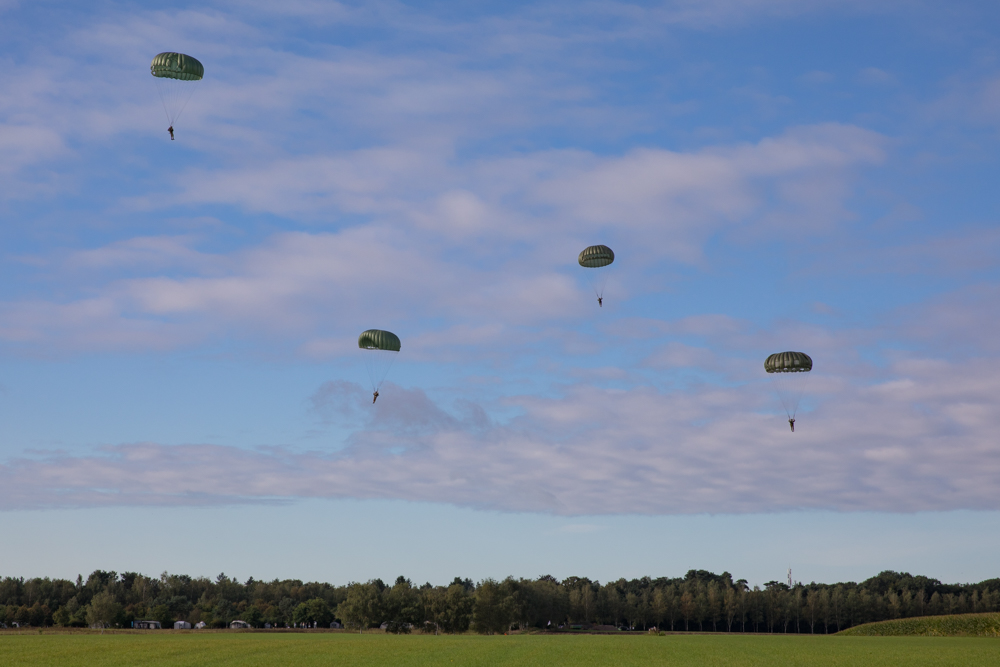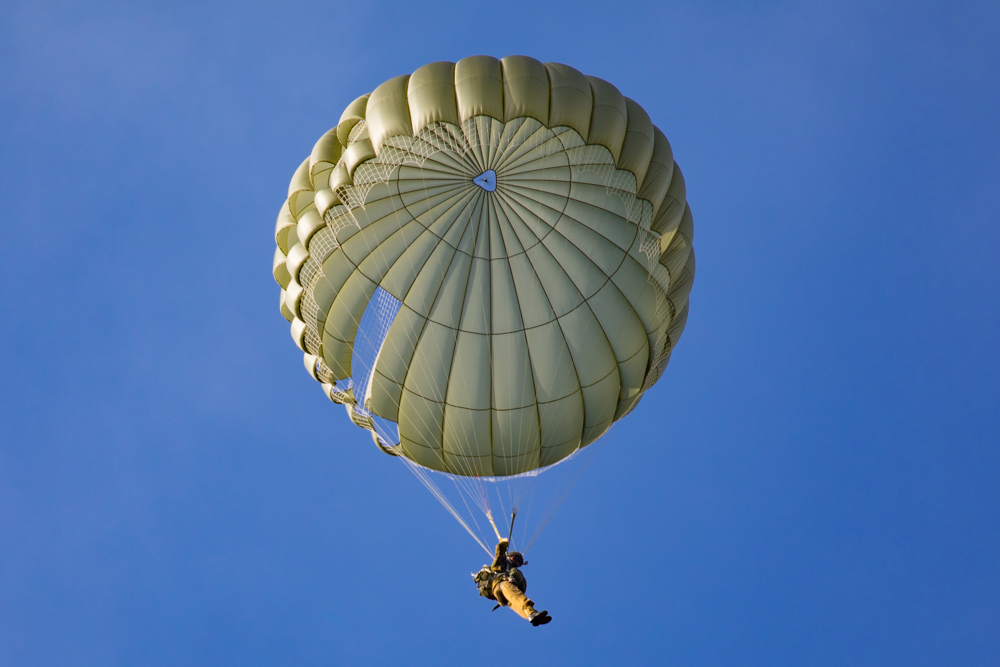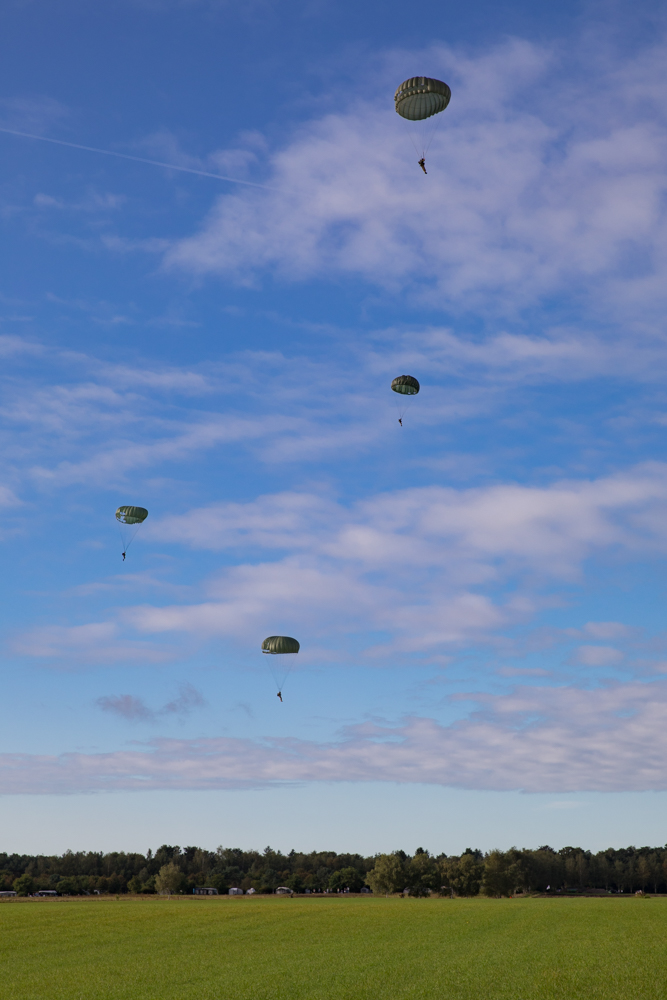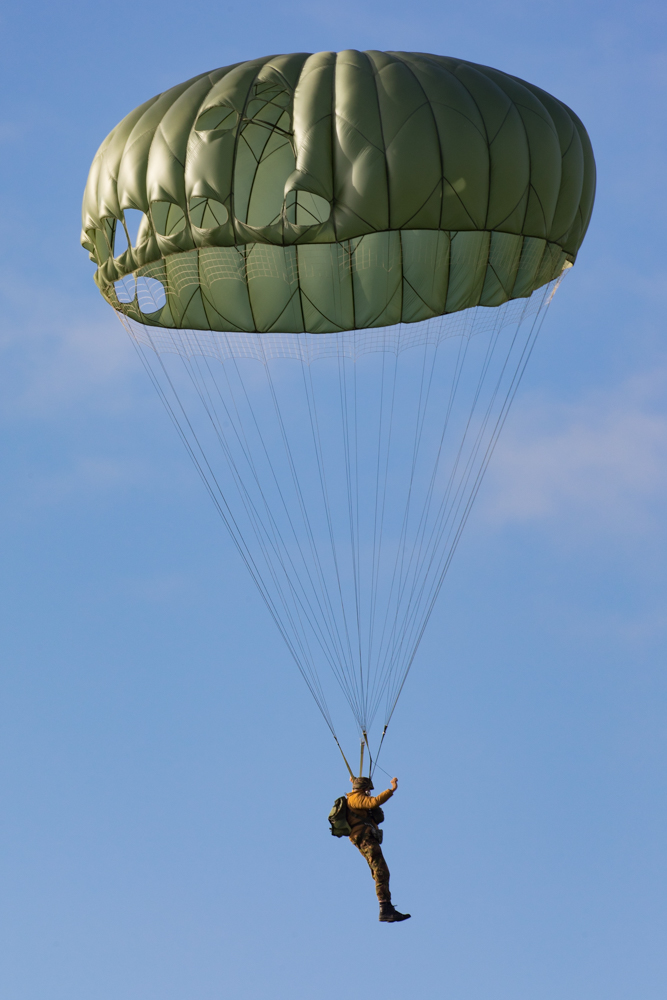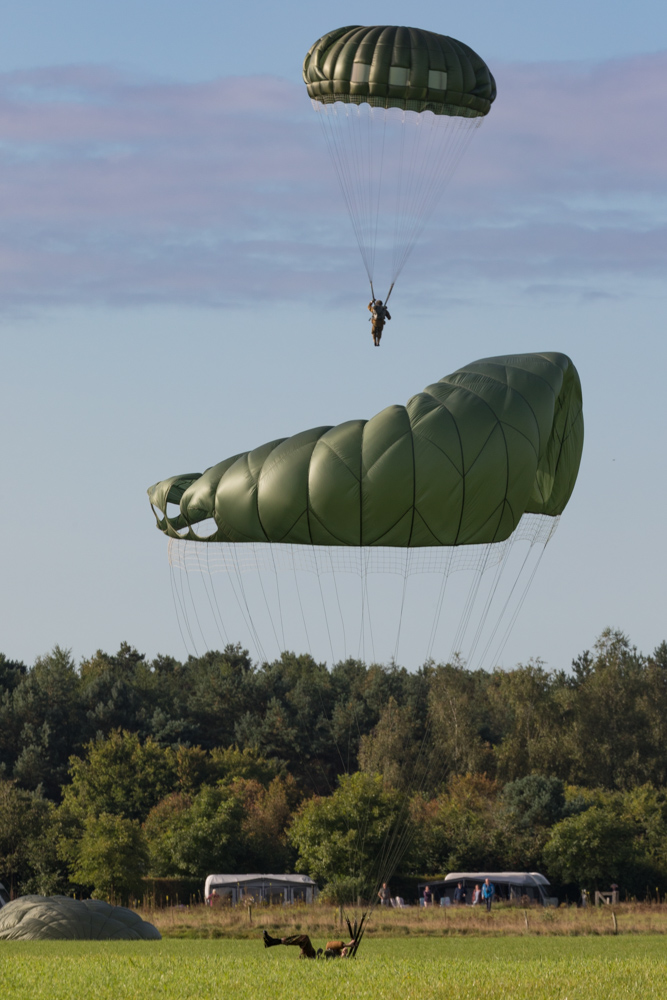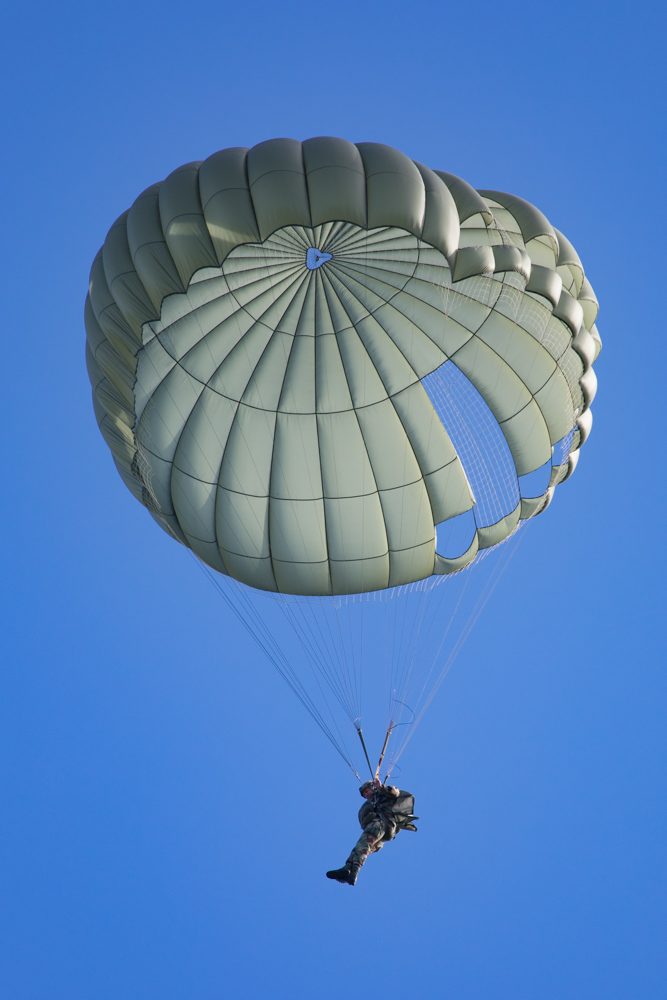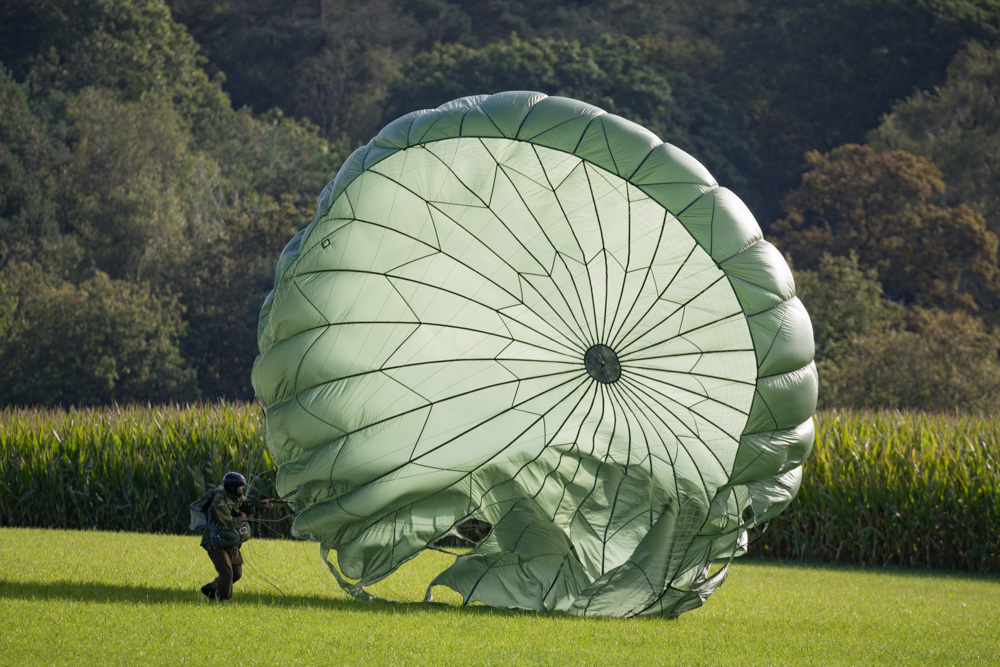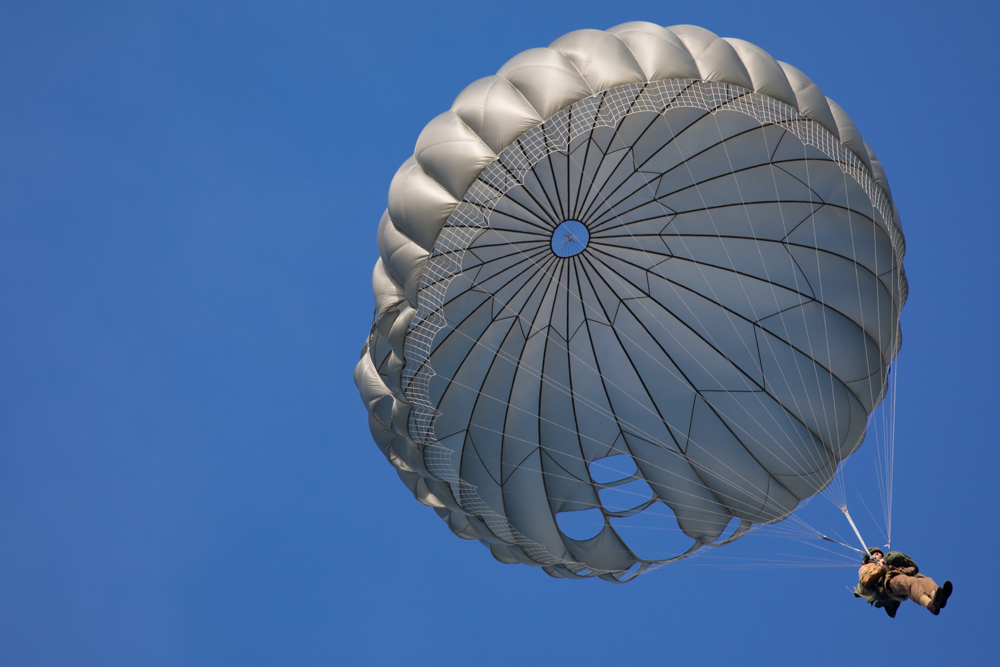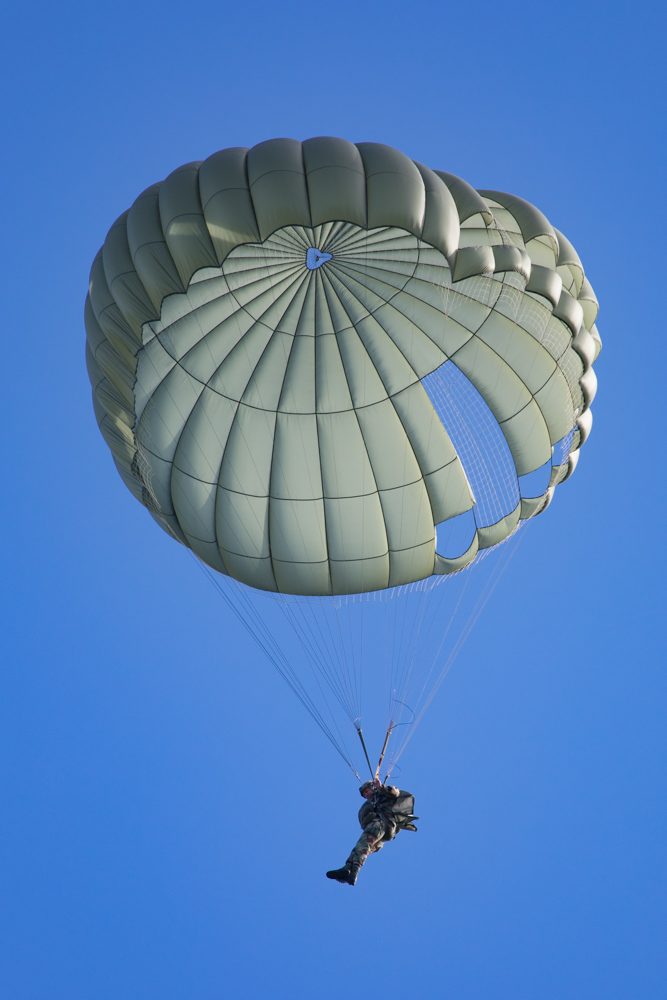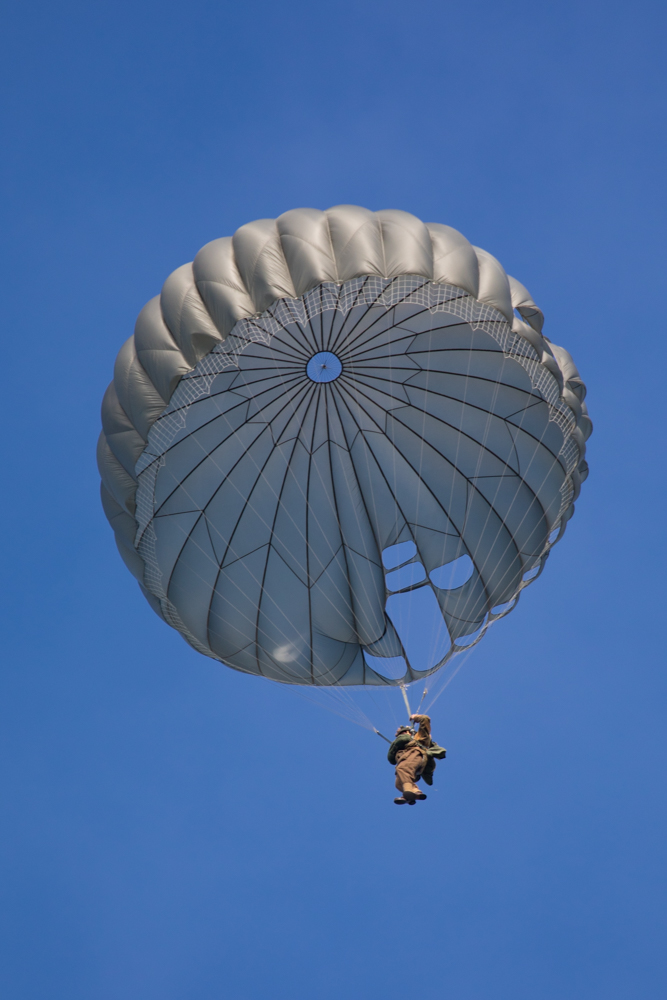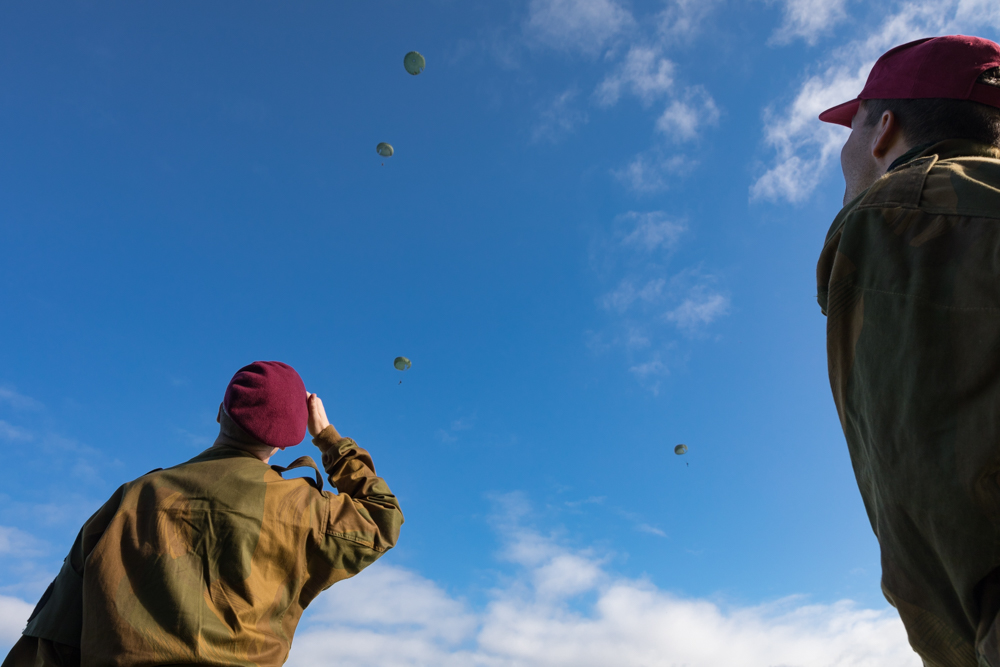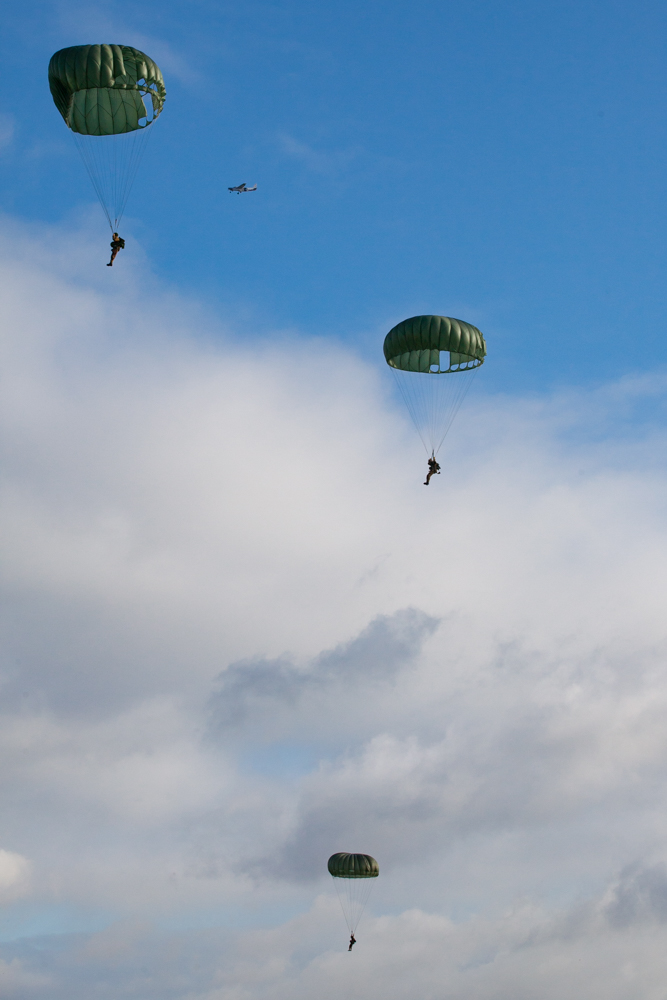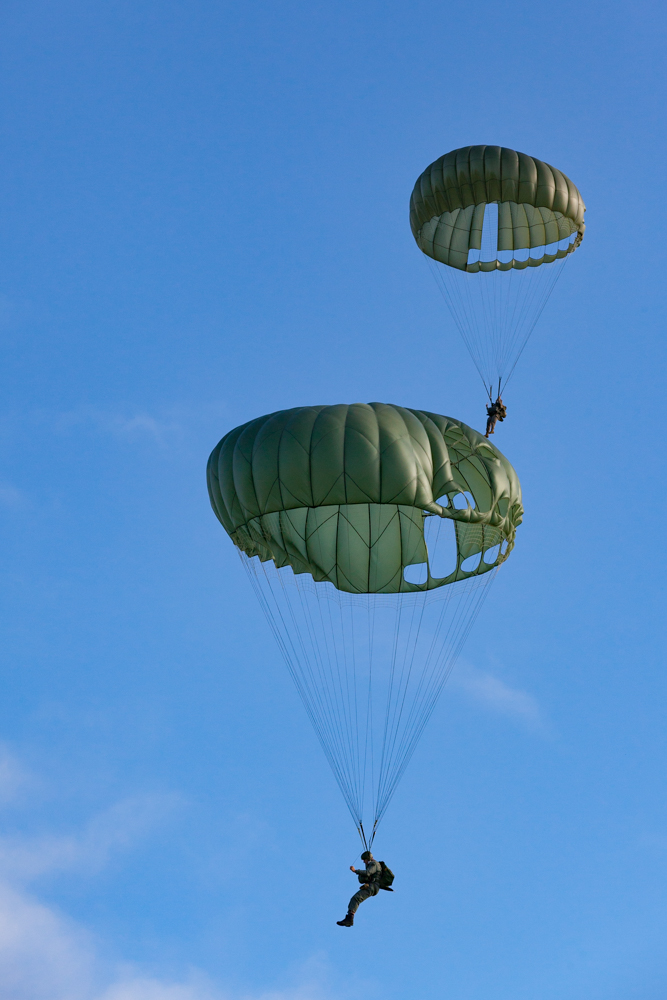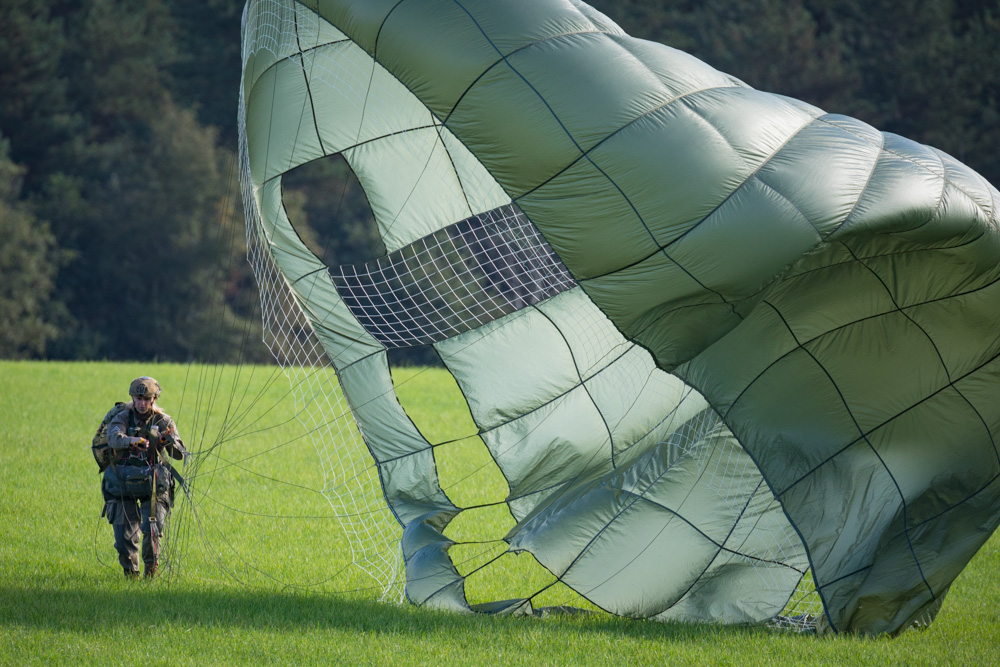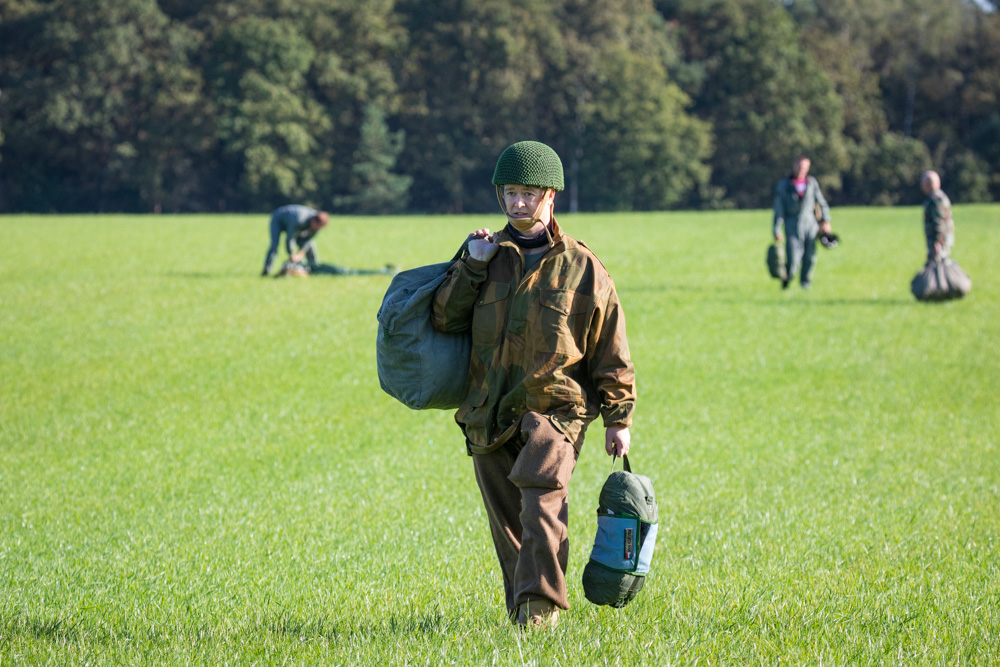 After the jumps there was a short commemoration and wreath laying at the Glider Memorial.