Today there would a dropping of a number of paratroopers on Dropzone X and a gathering of vehicles in downtown Renkum. The dropping was scheduled at 14:15, 'Renkum Rolling' at 15:30. Unfortunately, the dropping was eventually executed at 16:30 'cause of engine trouble to the Dakota, so your reporter had to miss 'Renkum Rolling'.
In the morning there had been a practice dropping place, unfortunately there were some paratroopers hurt. One walked with a sling around the other limped with a sore ankle. They were both very cool about it. The school youth of Renkum were given an early leave, but due to the postponed dropping the classes were already gone. Still more visitors went home when hours past. Ultimately, around half past four the Dakota 'Drag-em-oot 'made its appearance above the heath.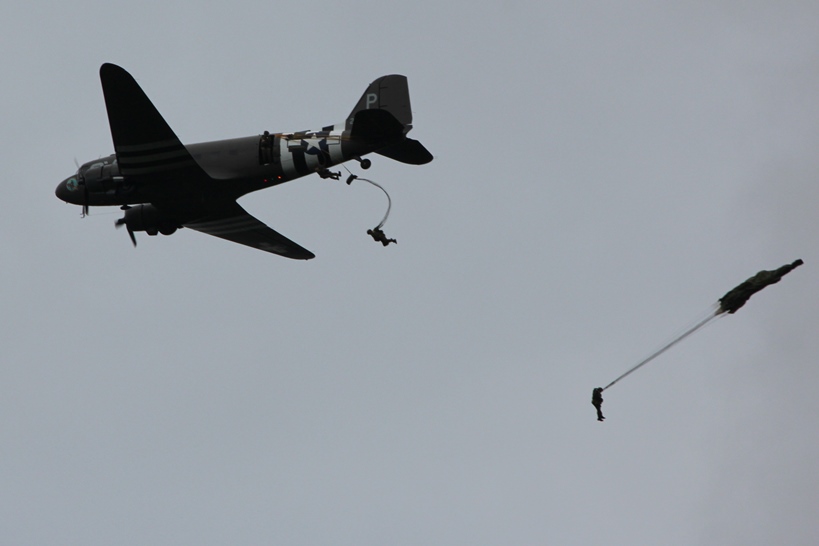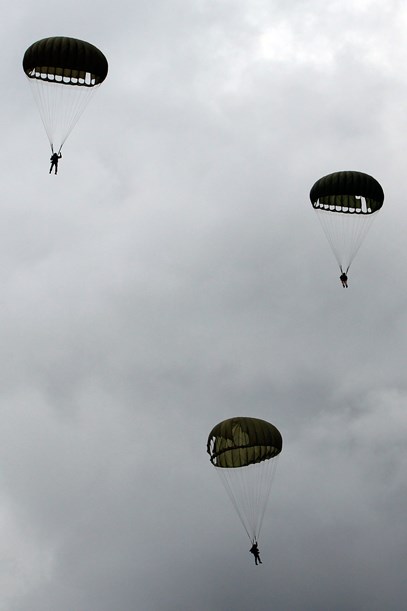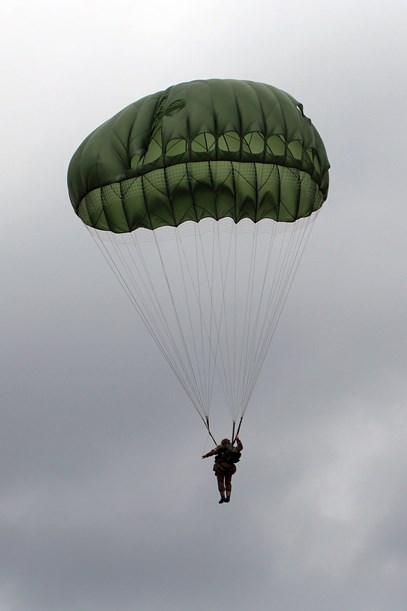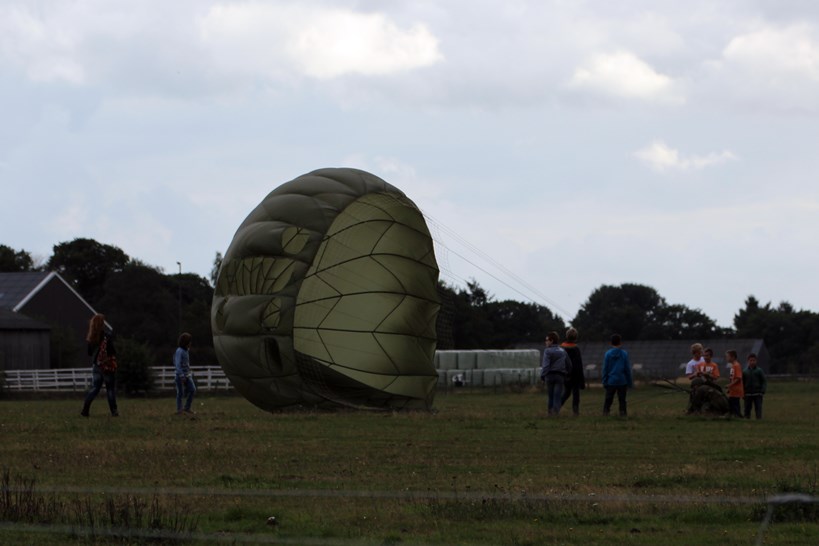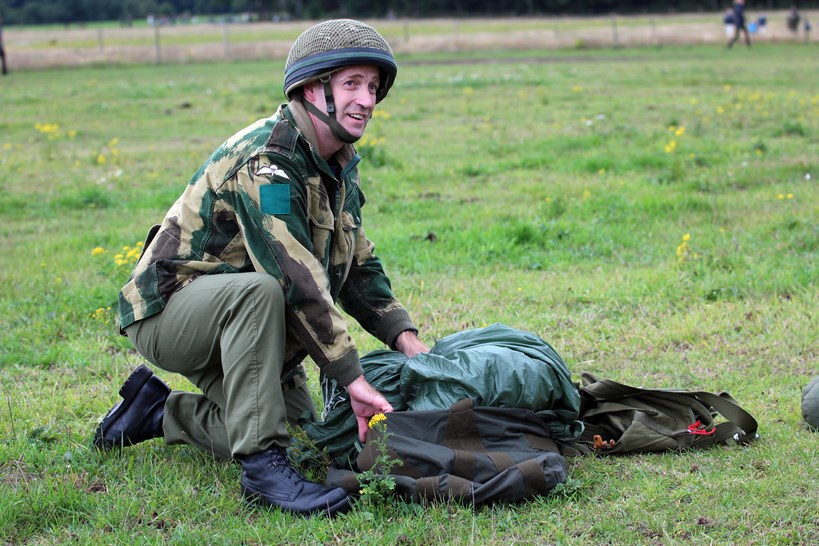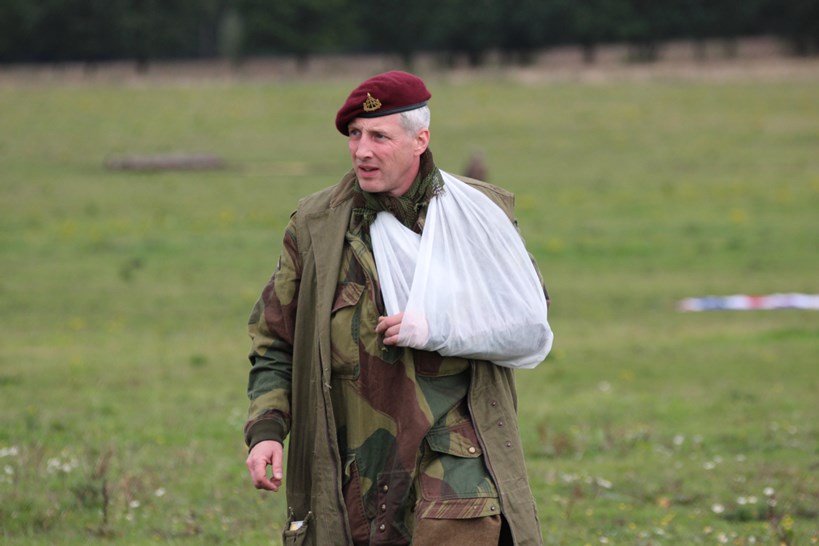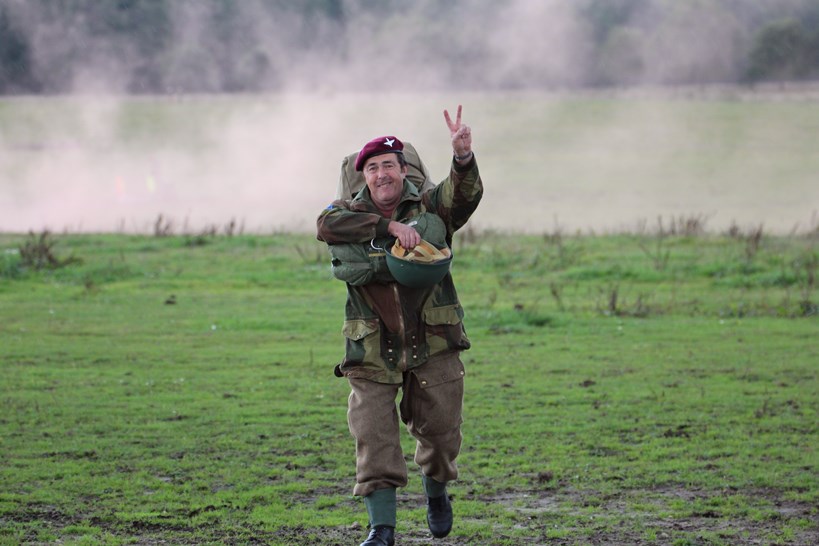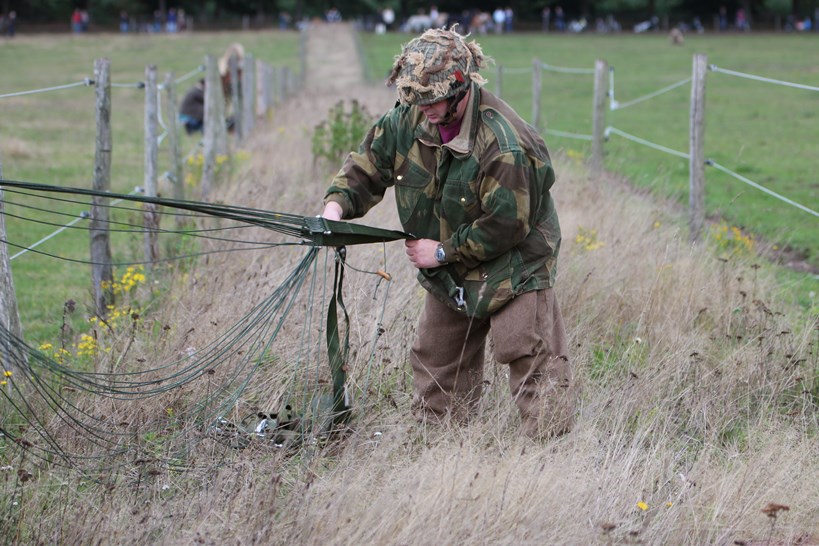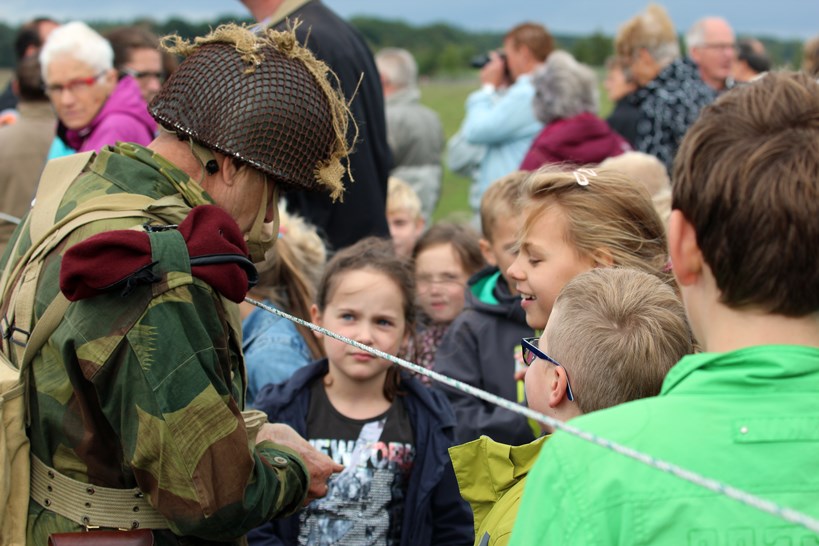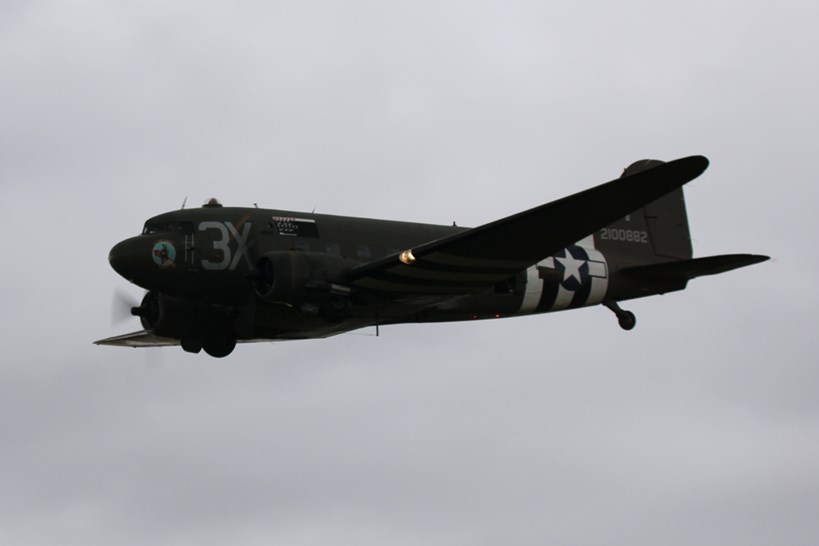 The dropping was done in two passes, after which the Dakota made a low pass and went back to Eindhoven. On to
Ede
, for the massive droppings of tomorrow!