Photo report erecting Airborne Landmark Ginkelse Heide
On 18 September 2019 it is exactly 75 years ago that the 4th Parachute Brigade landed on Ginkel Heath at Ede as part of Operation Market Garden. So that will be the perfect day to unveil the new Airborne Landmark. The landmark is a scuplture, not a memorial. It gives an impression of the Airborne Landing.
Today the landmark was erected. Artist Karin Coolen who made the design, was there to keep an eye on the work in progress.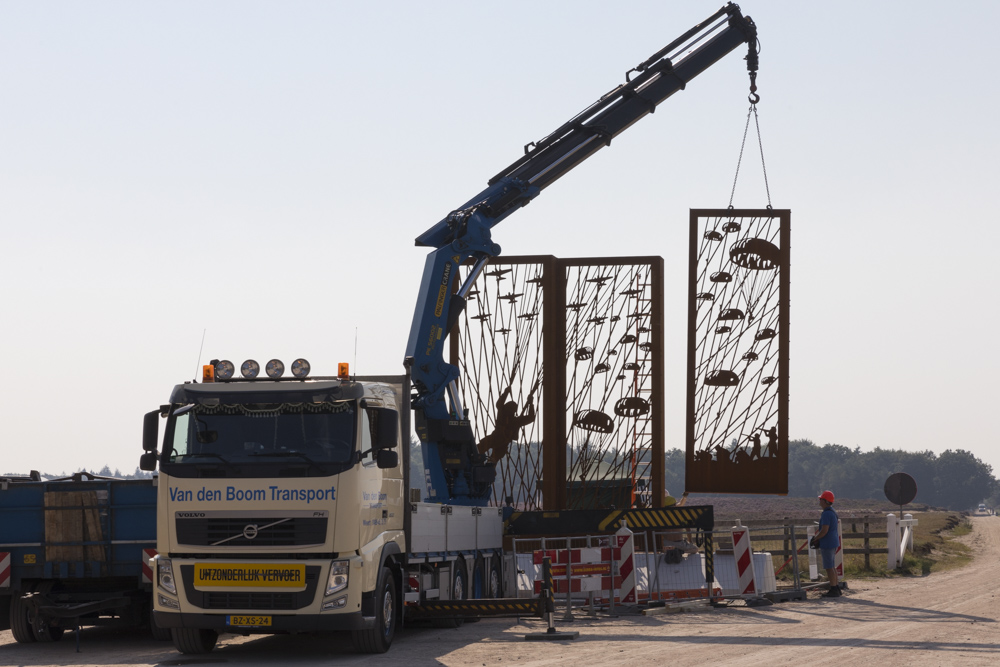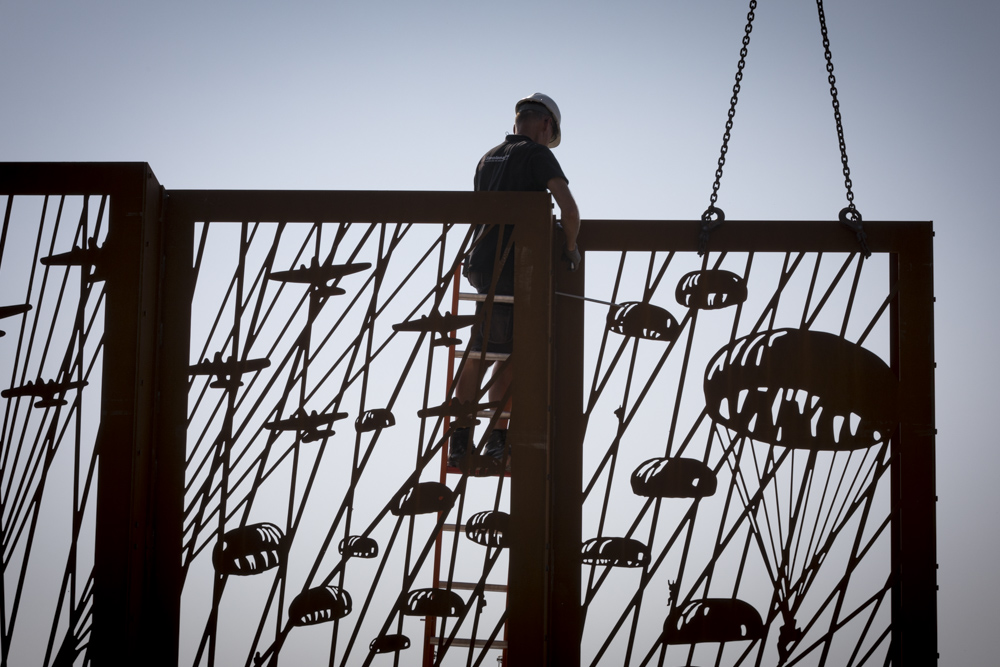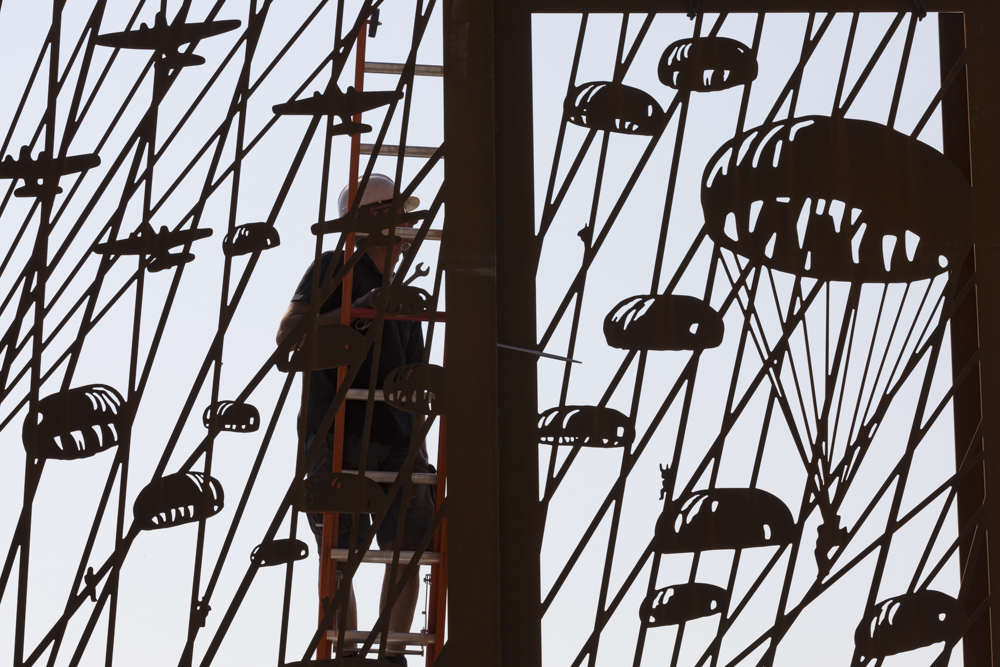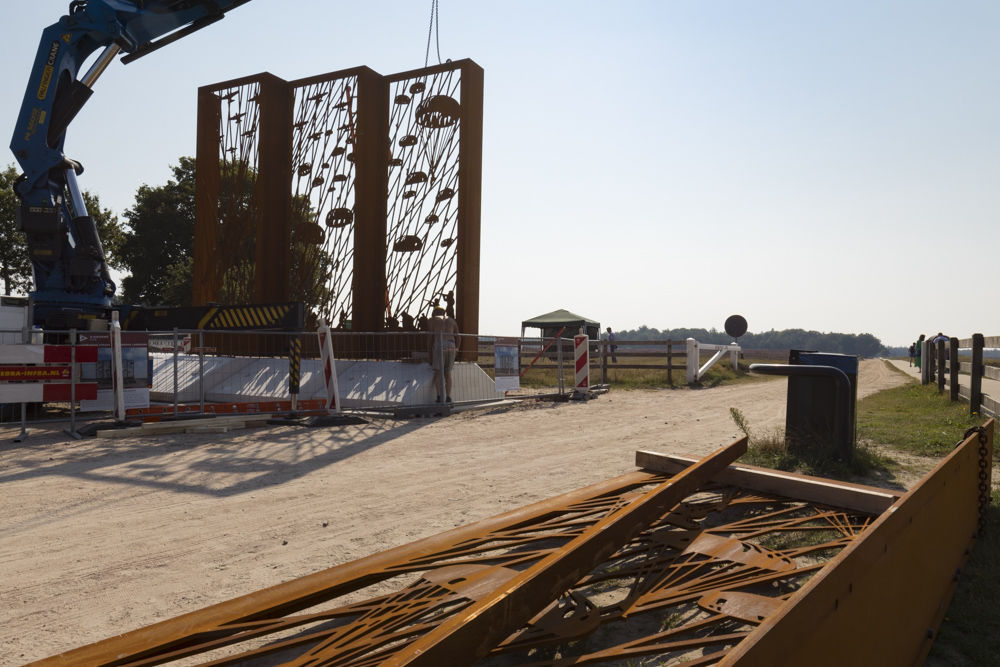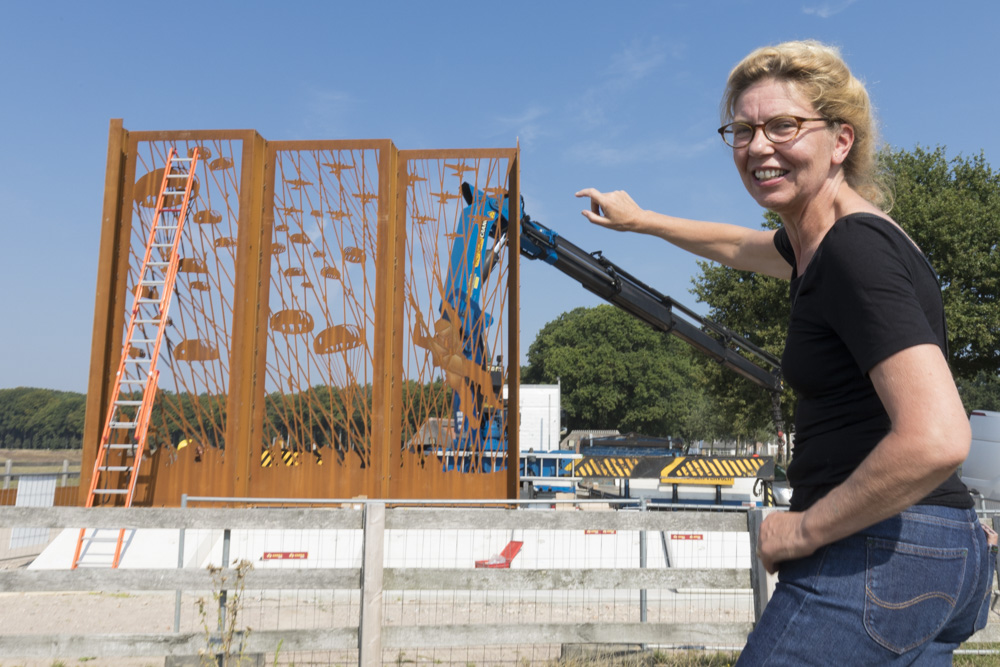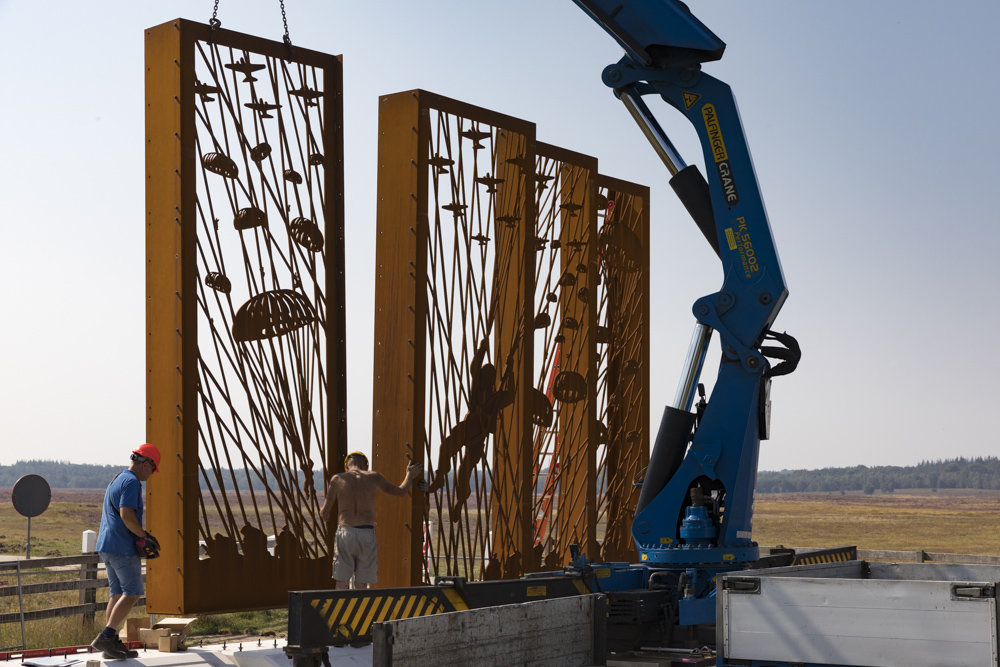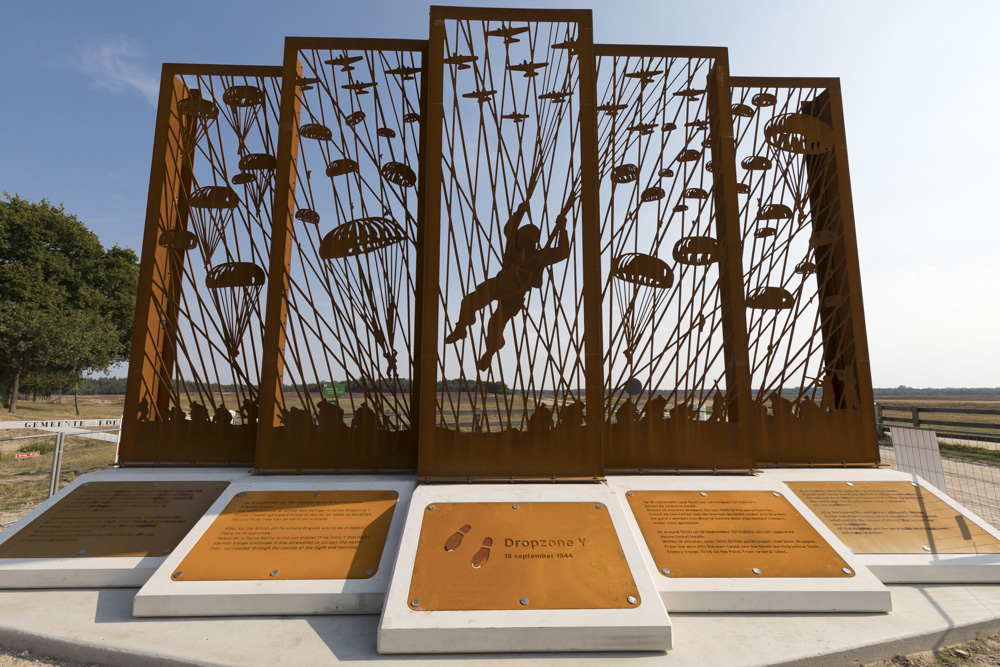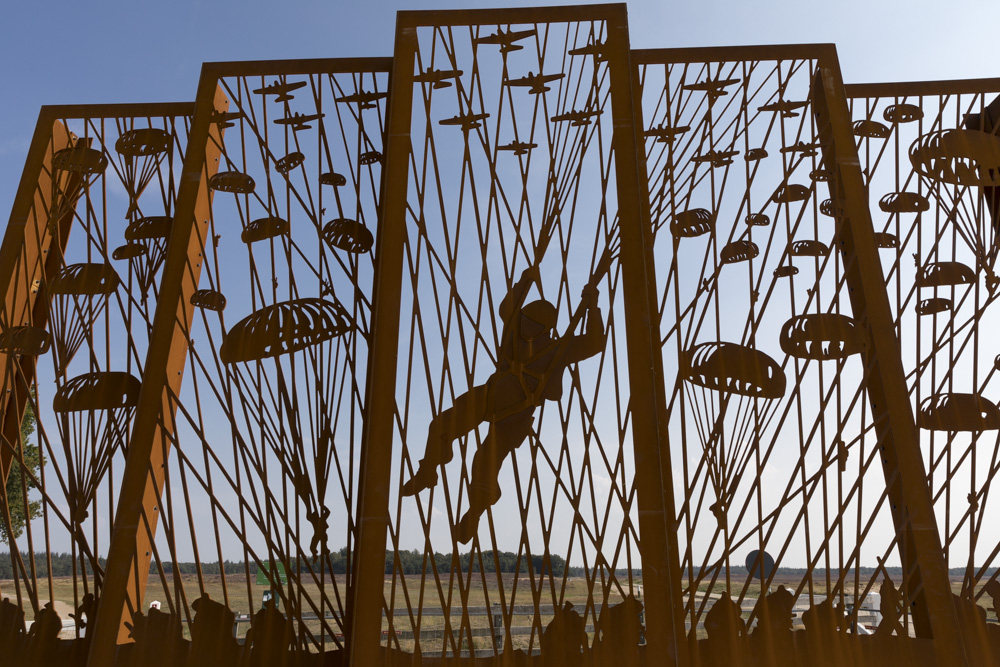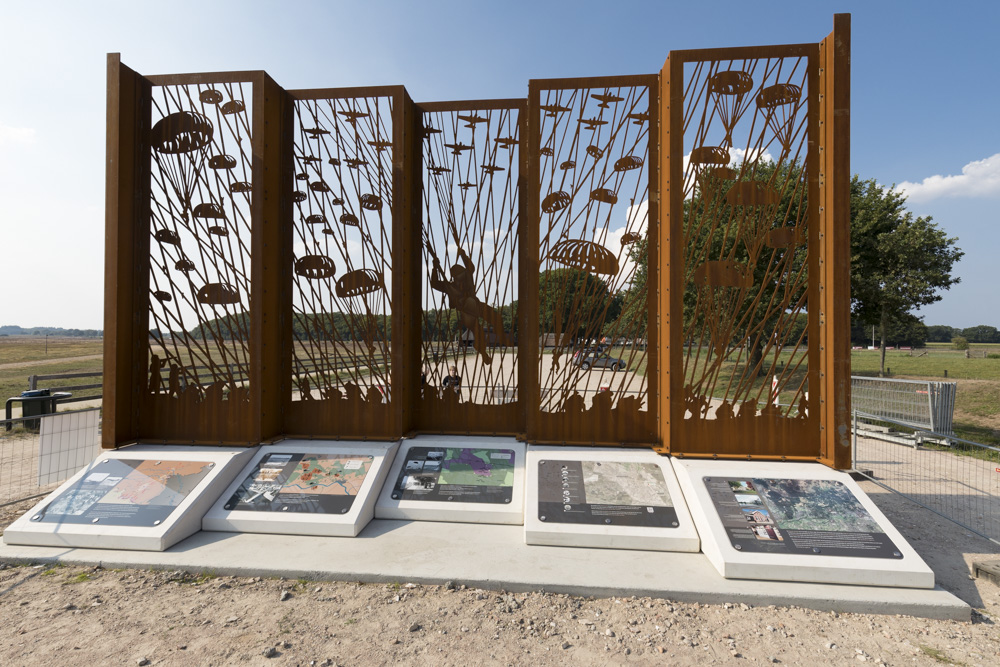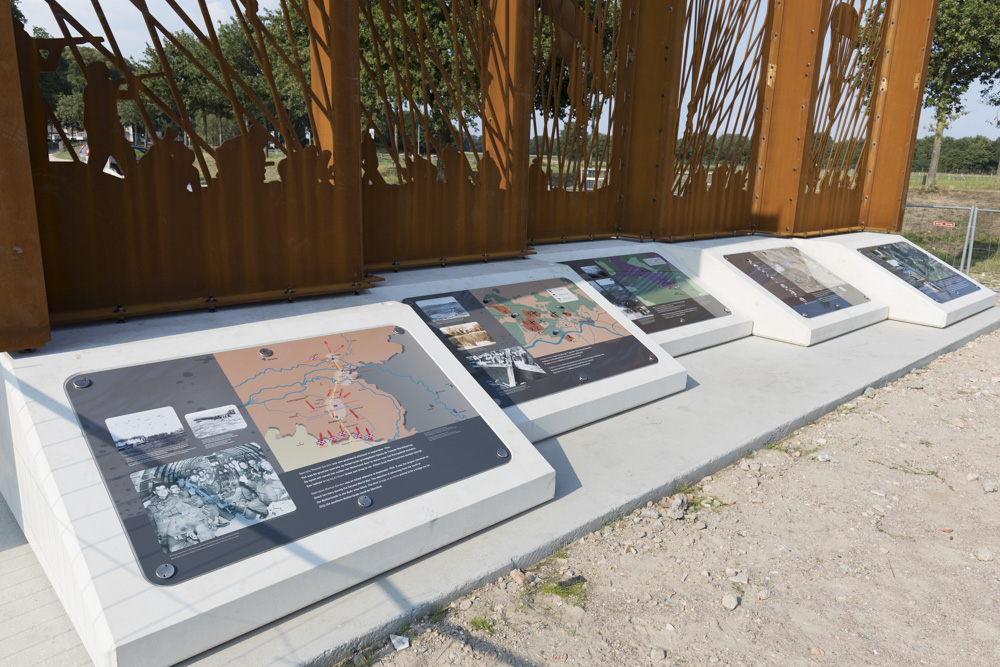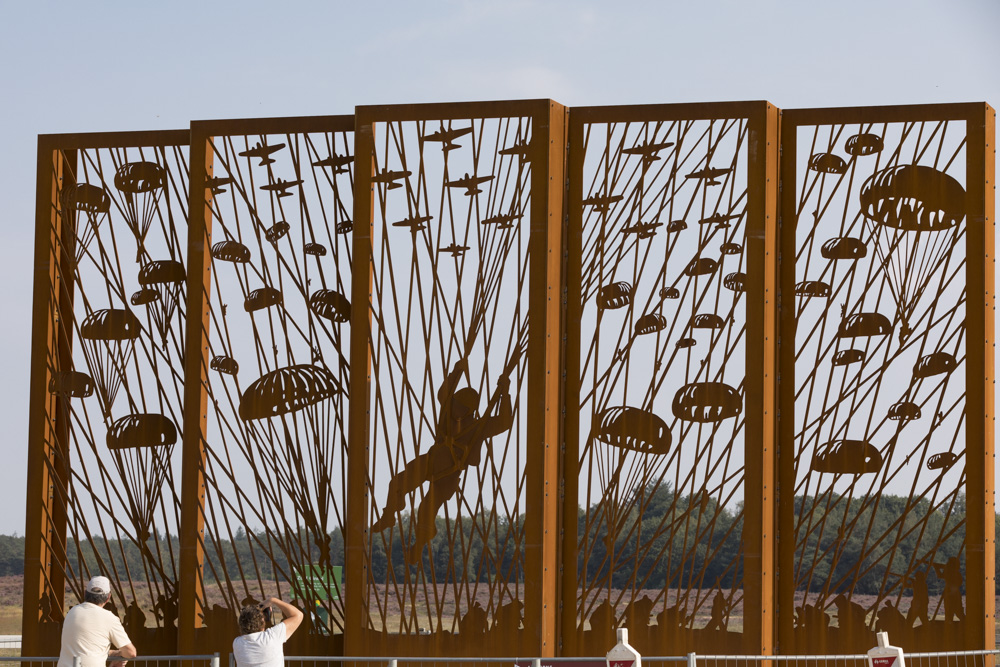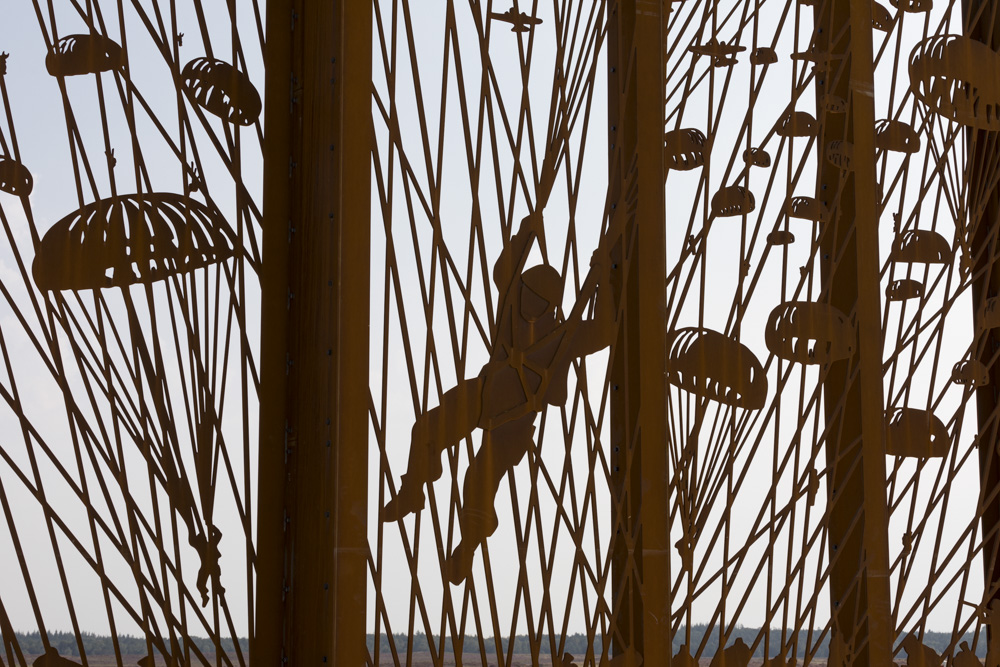 Used source(s)
Source: STIWOT, Arjan Vrieze
Published on: 27-08-2019 13:23:11