The commemoration at the Airborne memorial in Wolfheze was held this year on Sunday 22 September. In this service special attention is given to the Glider Pilot Regiment, because this unit adopted this memorial as theirs. Two Arnhem veterans of the Glider Pilot Regiment, Ron Johnson and Frank Ashleigh, attended the ceremony.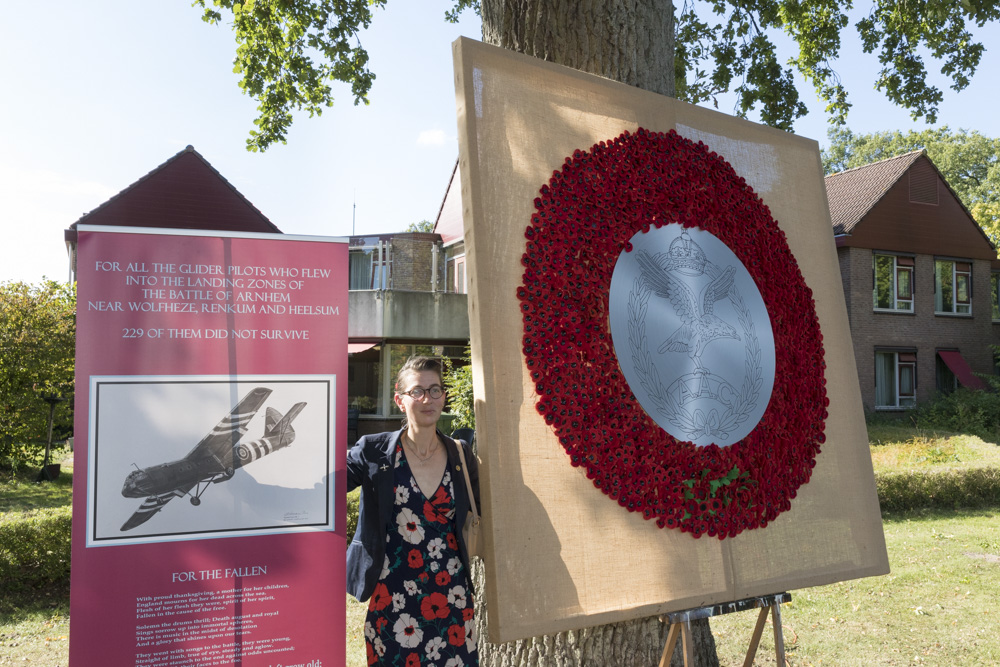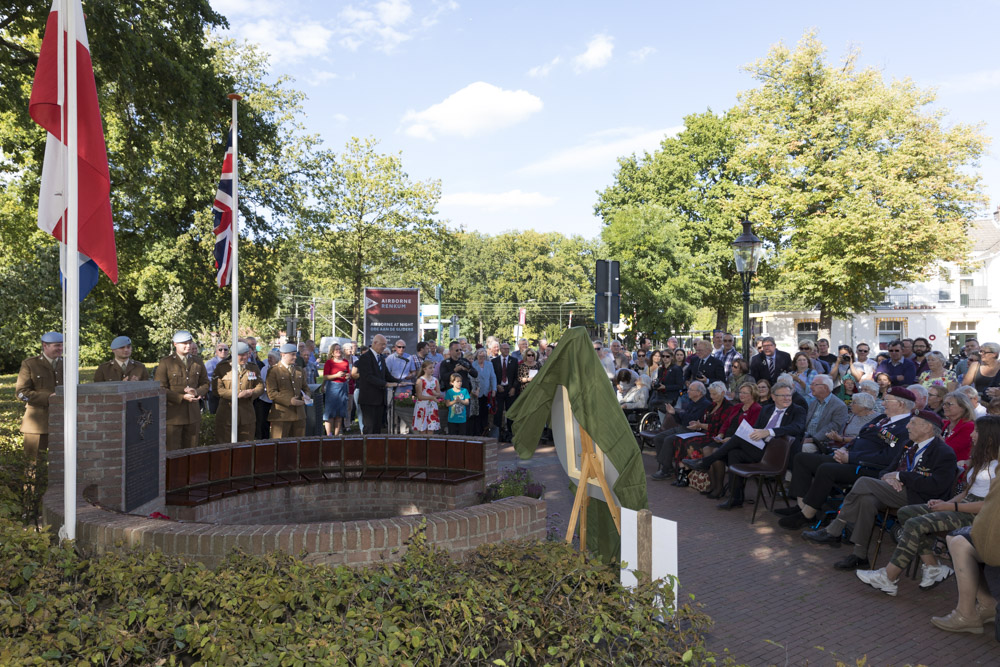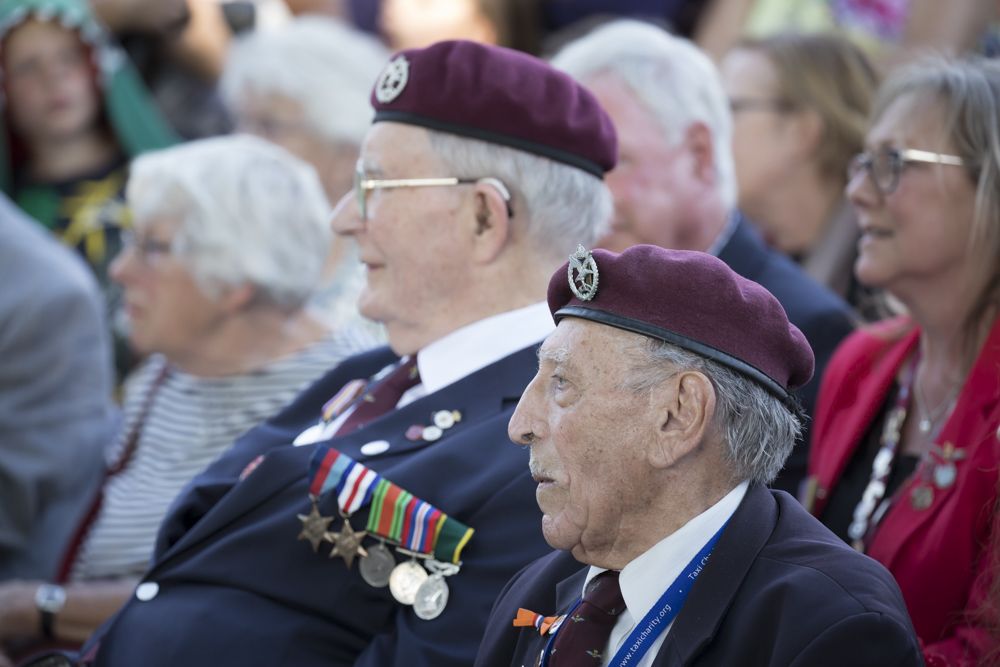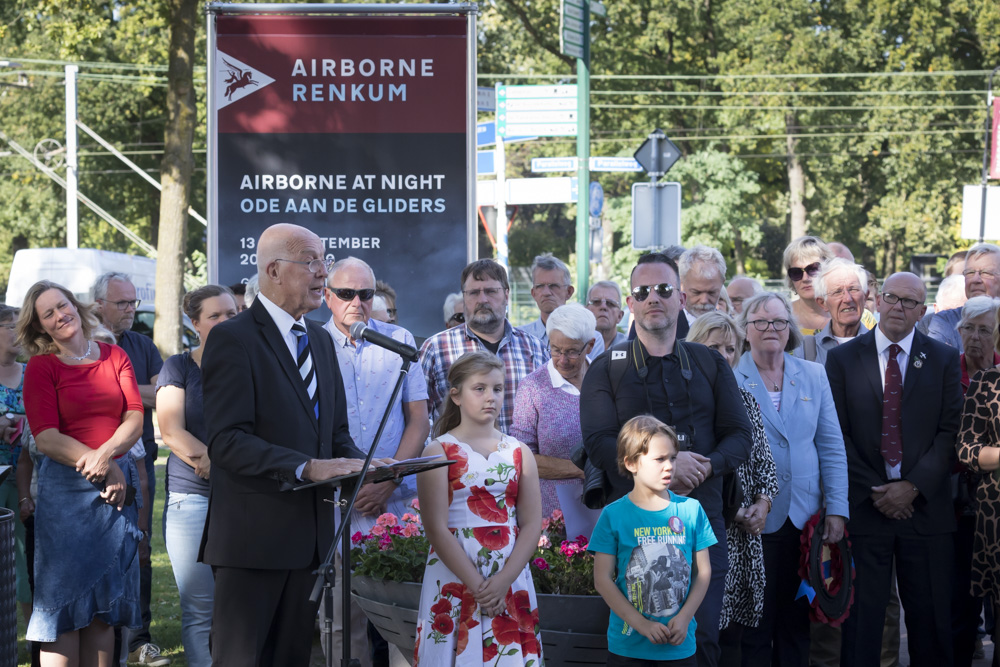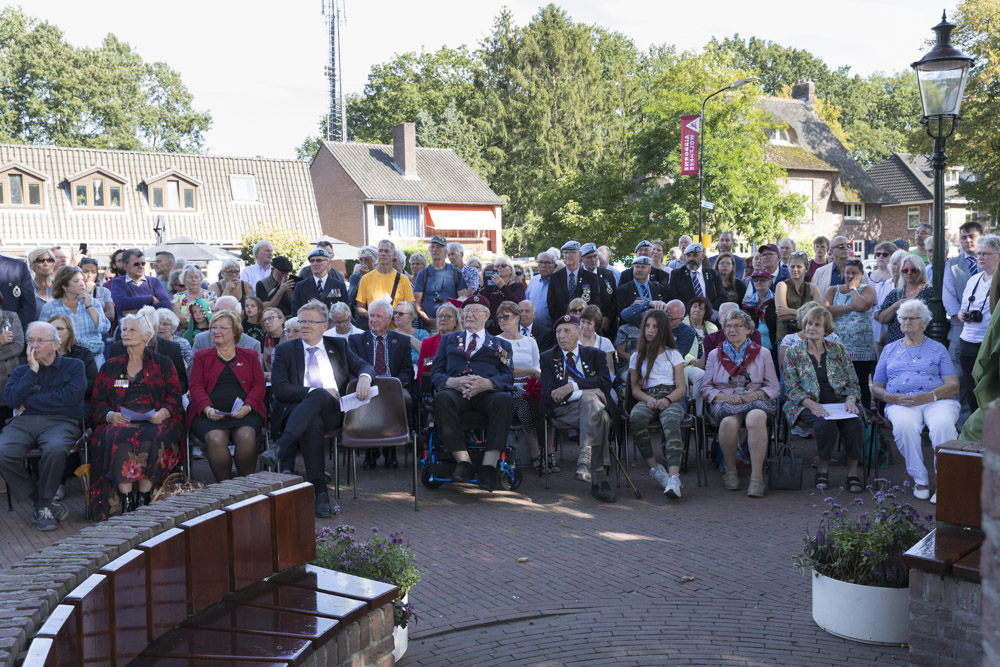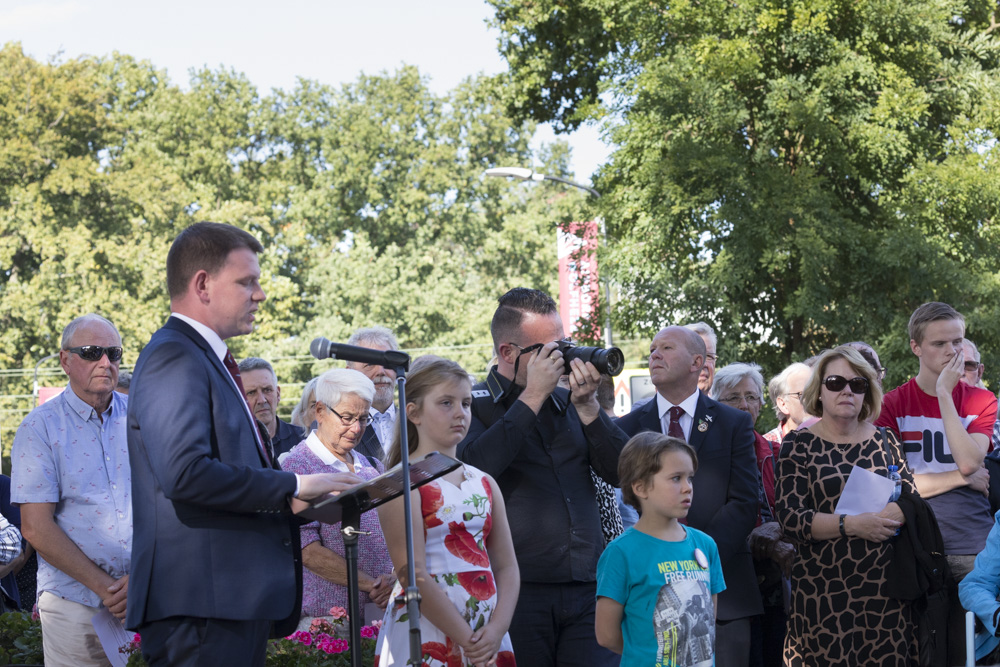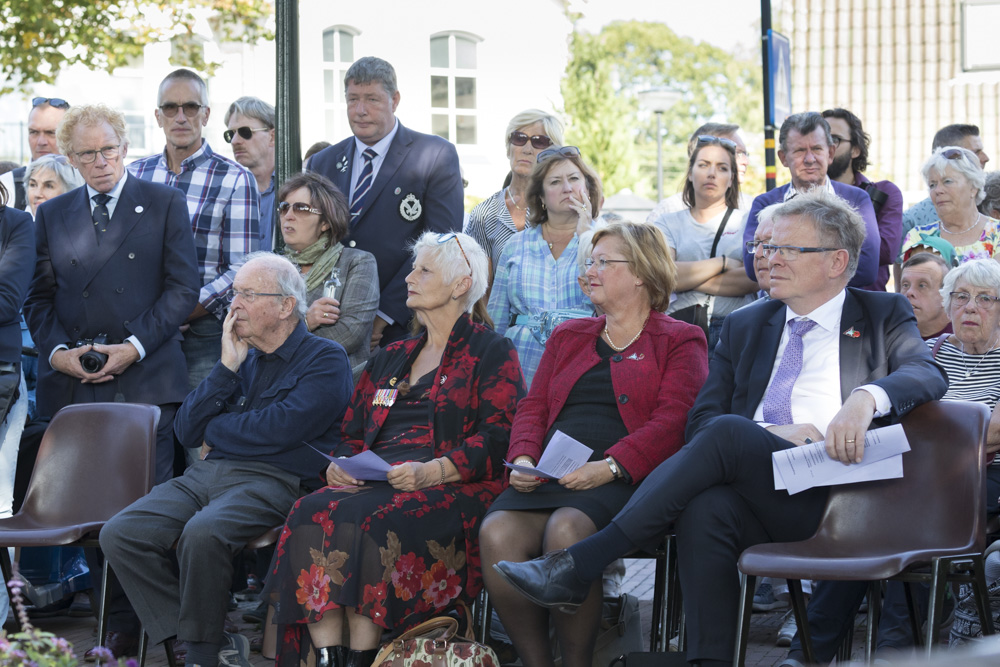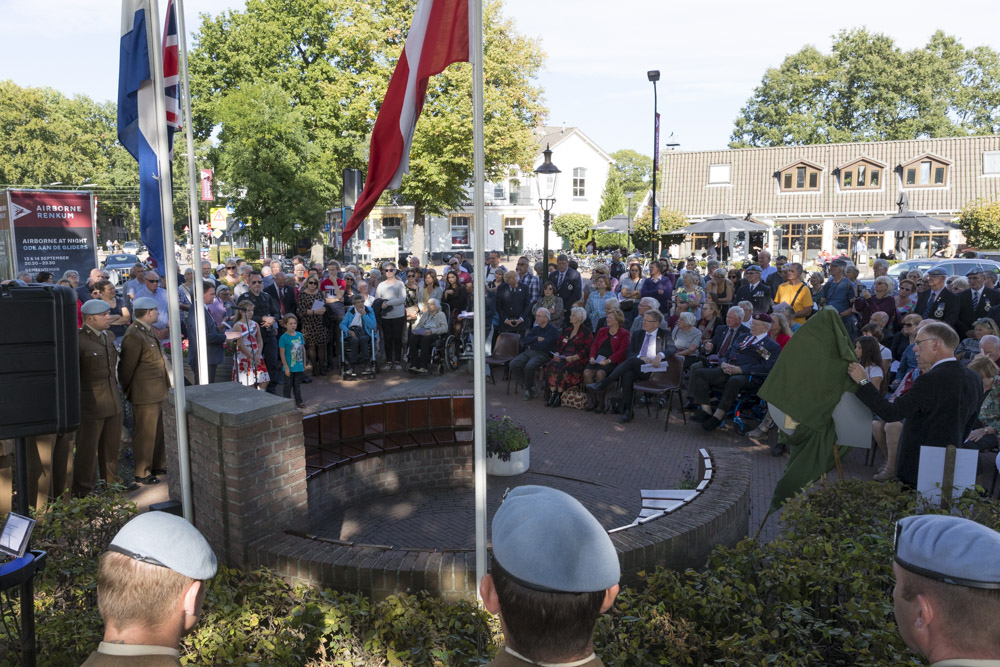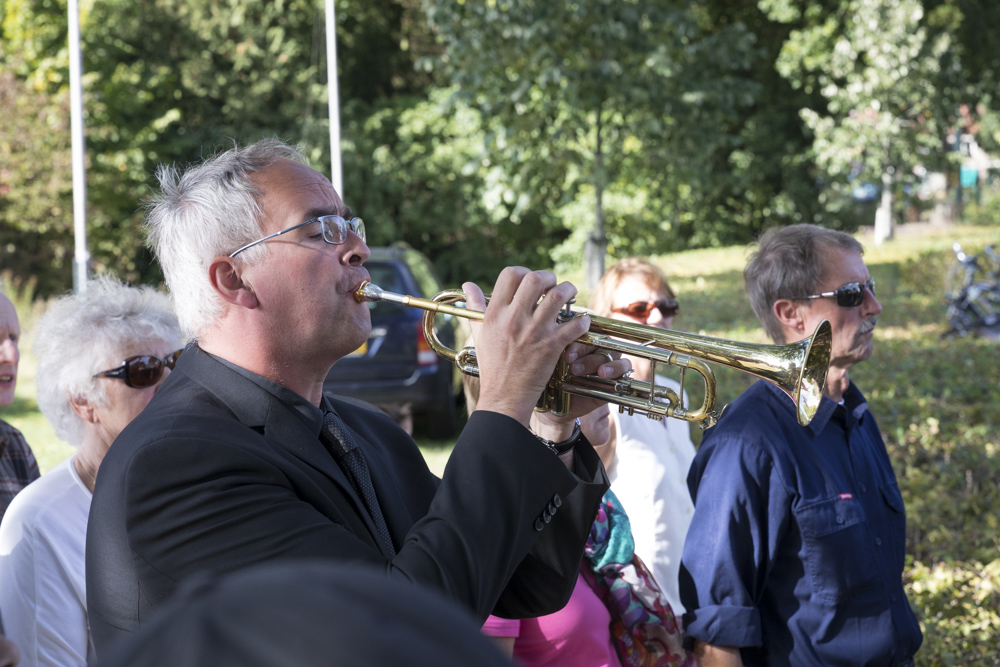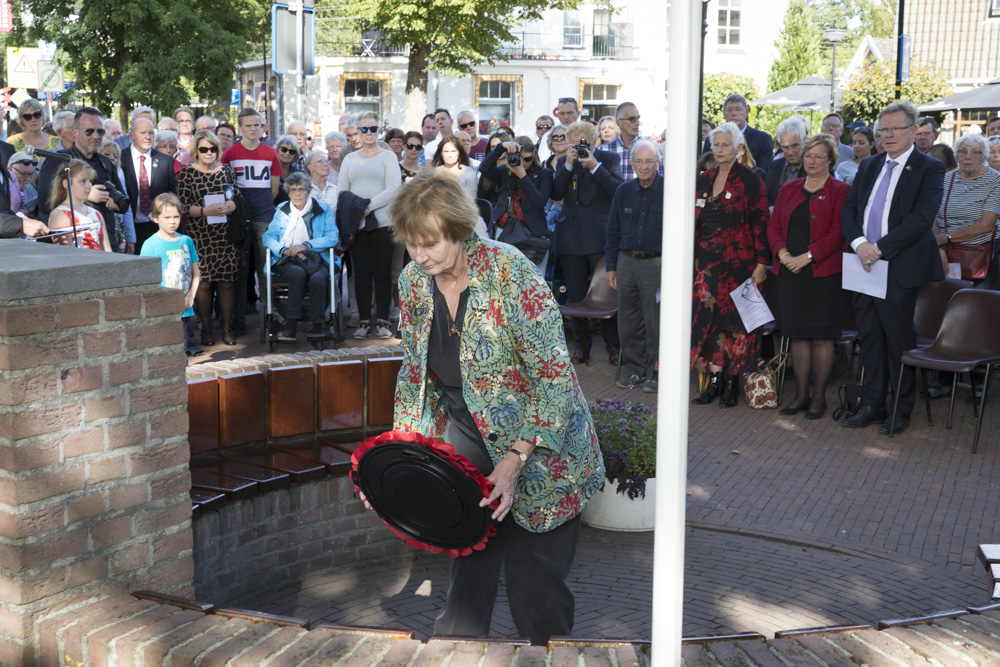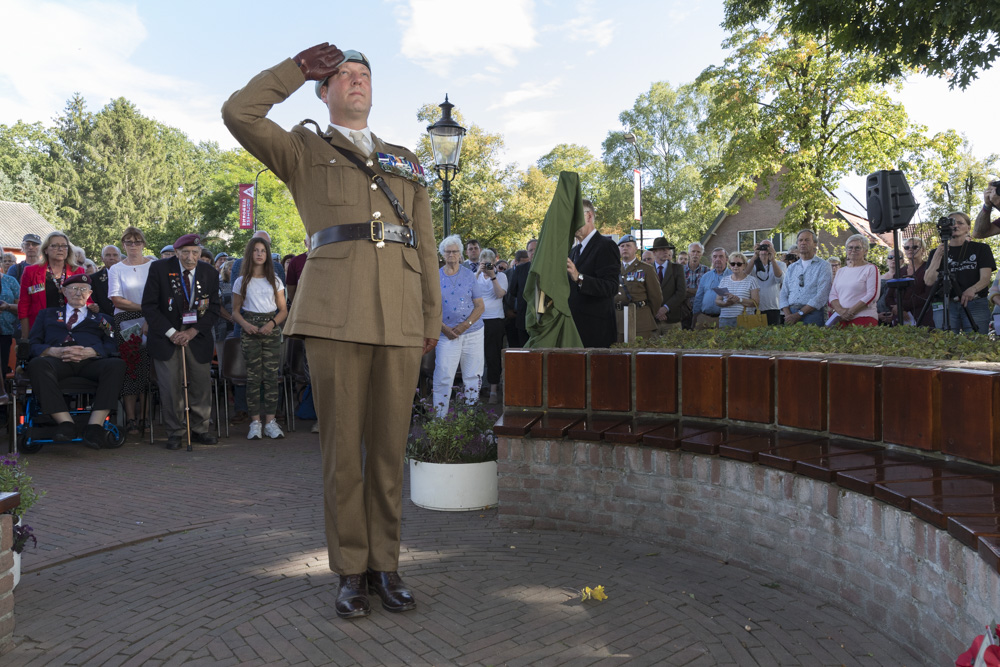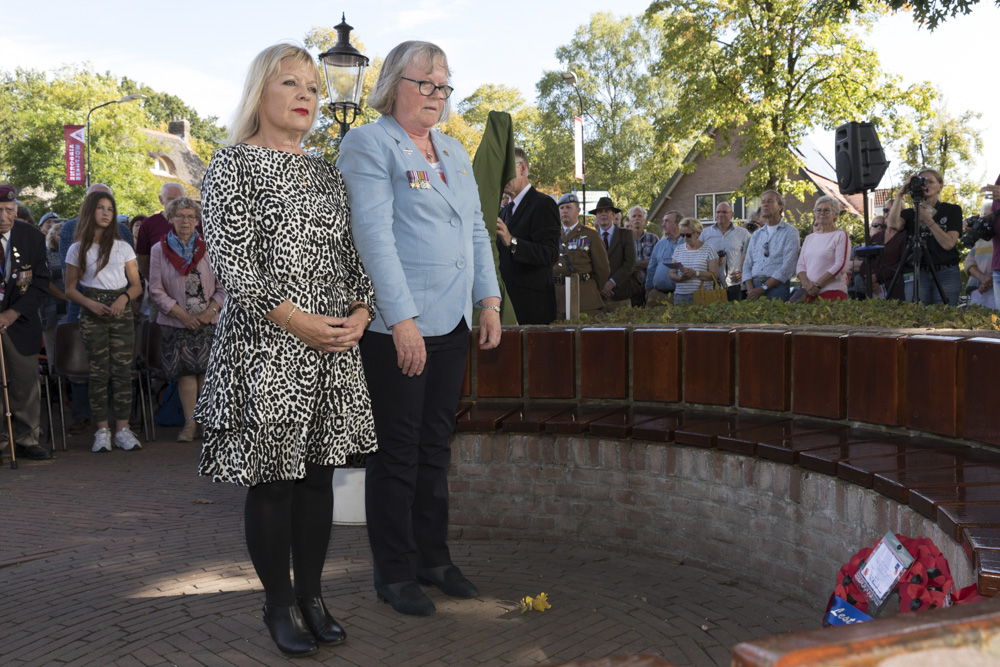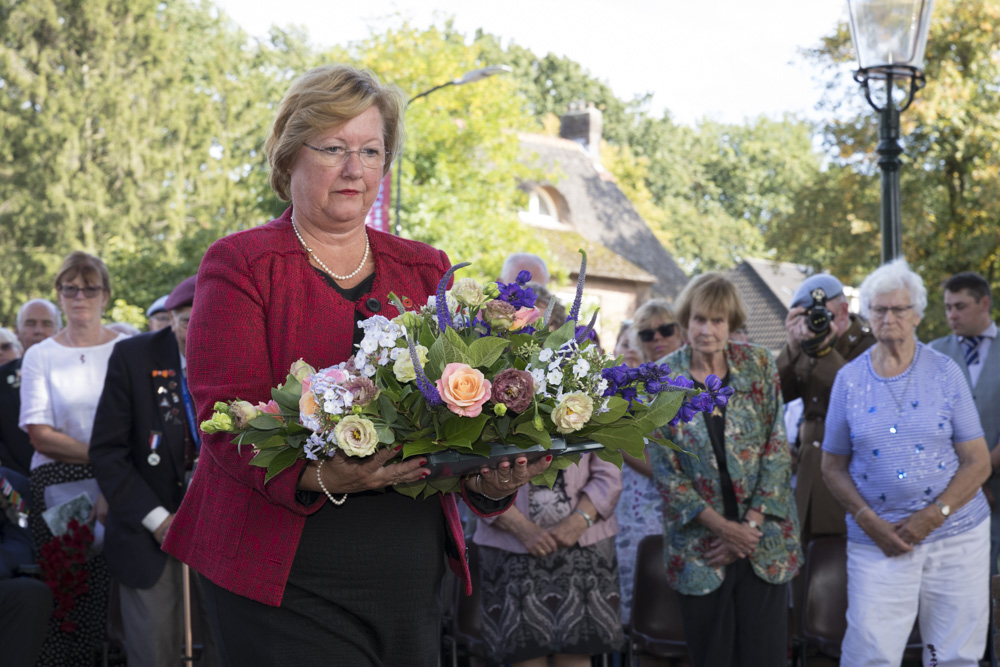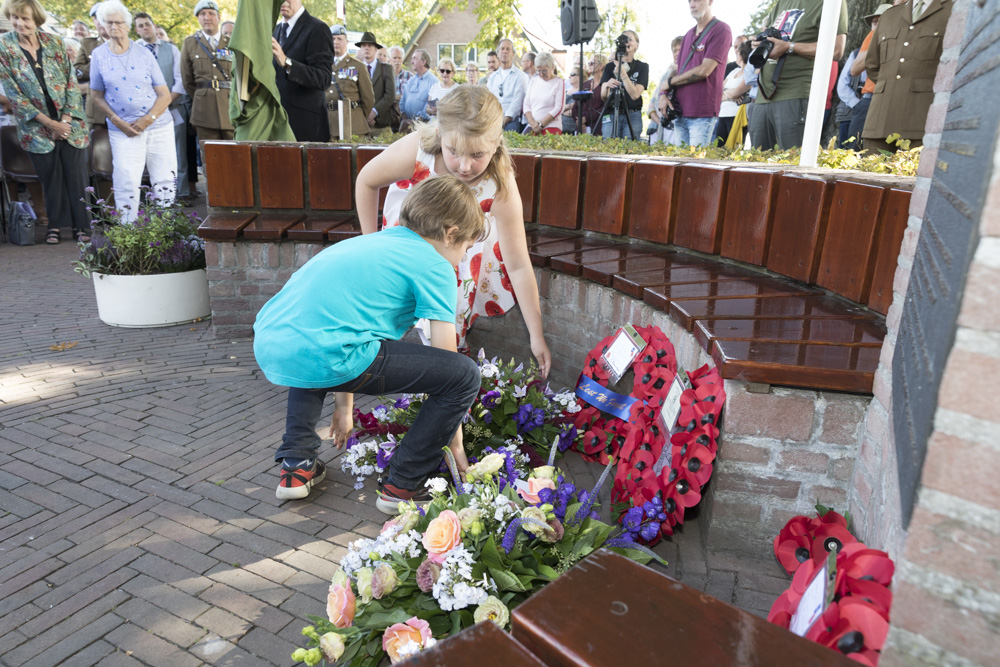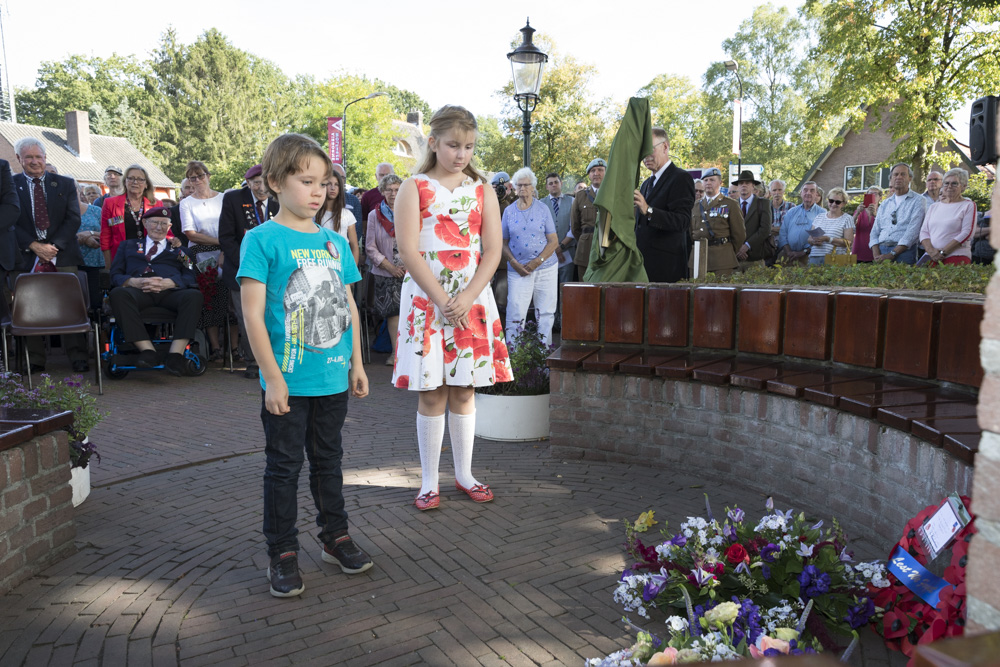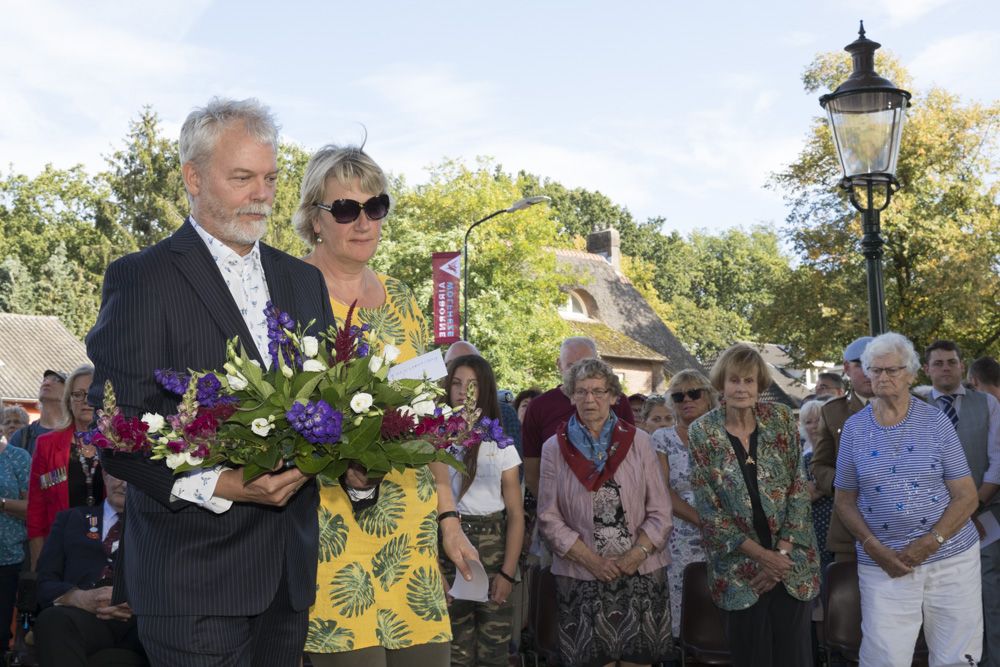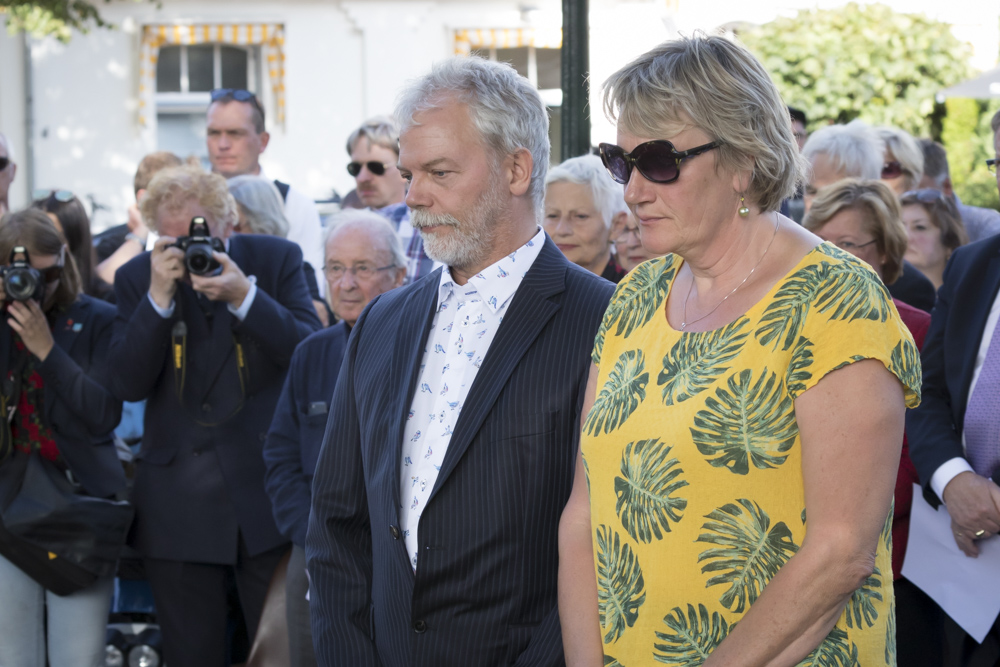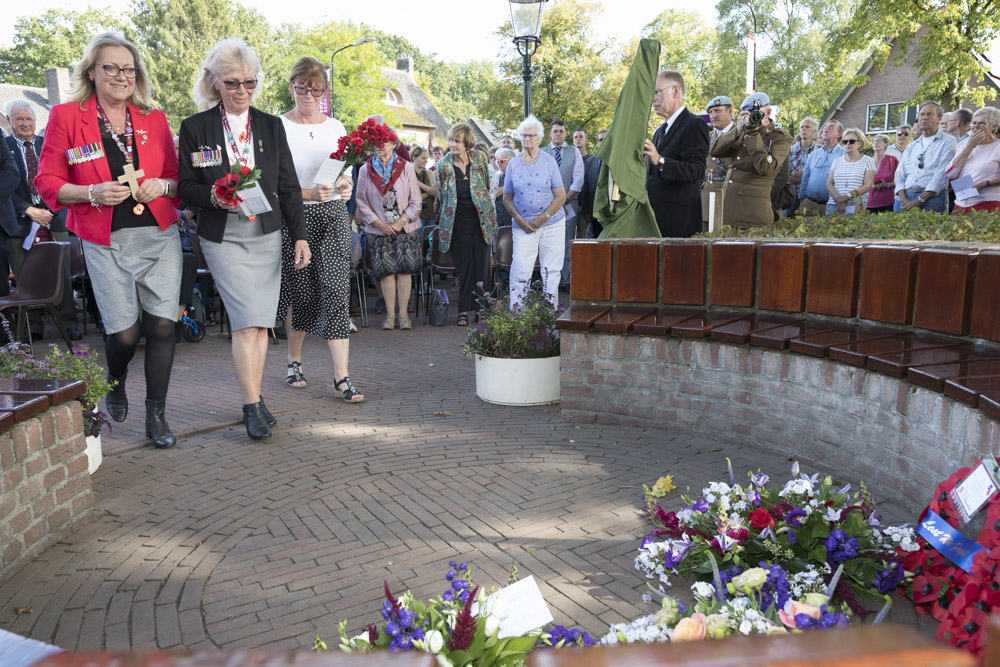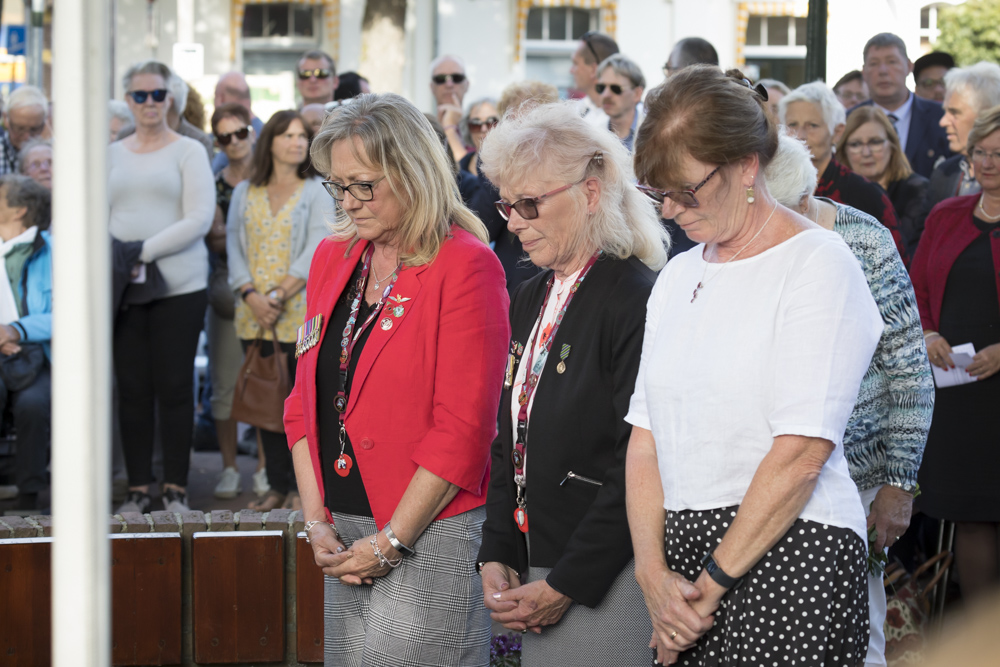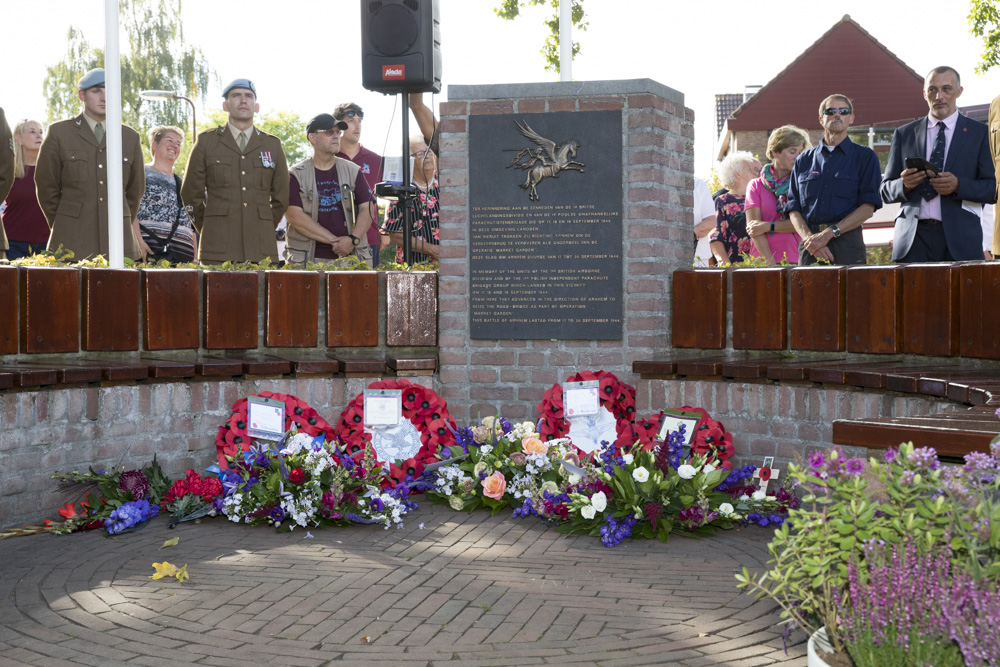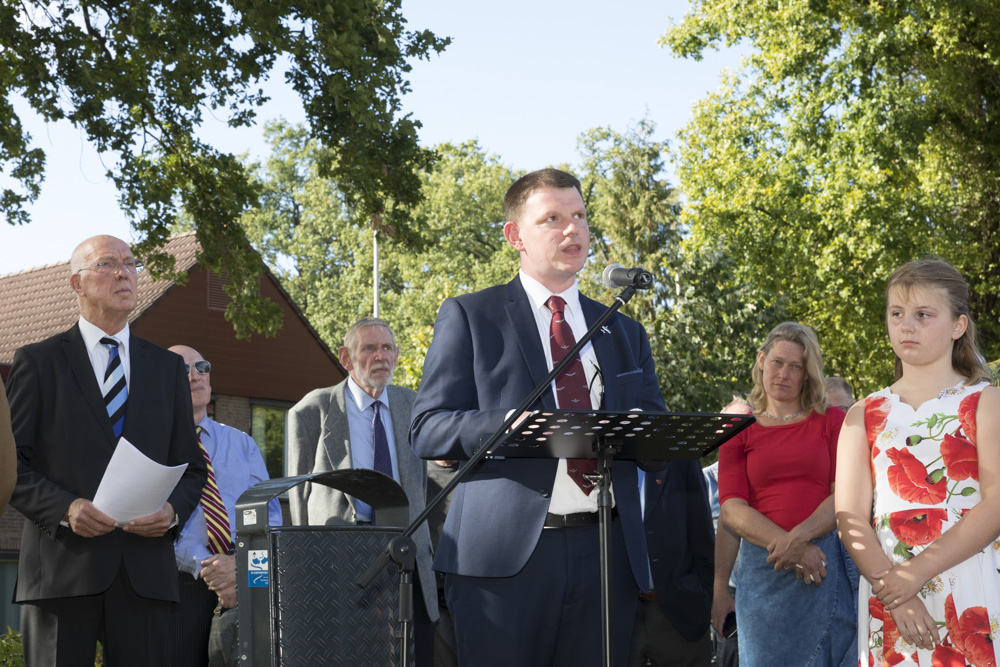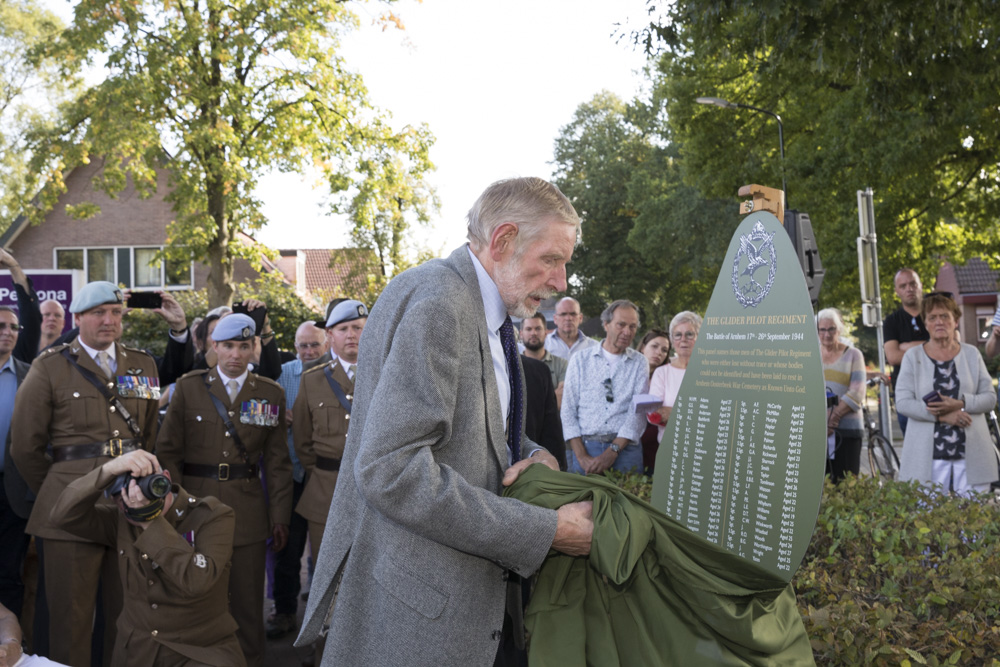 After the wreath laying, a memorial plaque was unveiled with the names of the Glider Pilots of the Battle of Arnhem who are still missing. The plaque, which has the shape of a Horsa tail fin, was made by Roy Ralph Tolhurst. He presented the plaque to Paul Hendriks of the local
Glider Collection Museum
. This is the location where the plaque will be on permanent display.