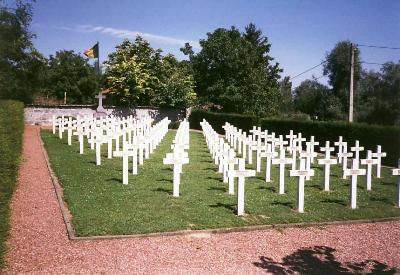 On 10/05/1940 the German Army tried to conquer the Albert-channel-bridge near Kanne (close to Maastricht). Belgian soldiers managed to defend the bridge long enough so it could be destroyed.

The Belgian soldiers who were killed were buried on this small war cemetery close to the bridge. The victims are partly reburied by the family, then the last remnants were moved in 1974 to Veldwezelt. It was the first military cemetery in the area, inaugurated on May 10, 1946.

The former war cemetery remained as a memorial.

Do you have more information about this location? Inform us!
Source