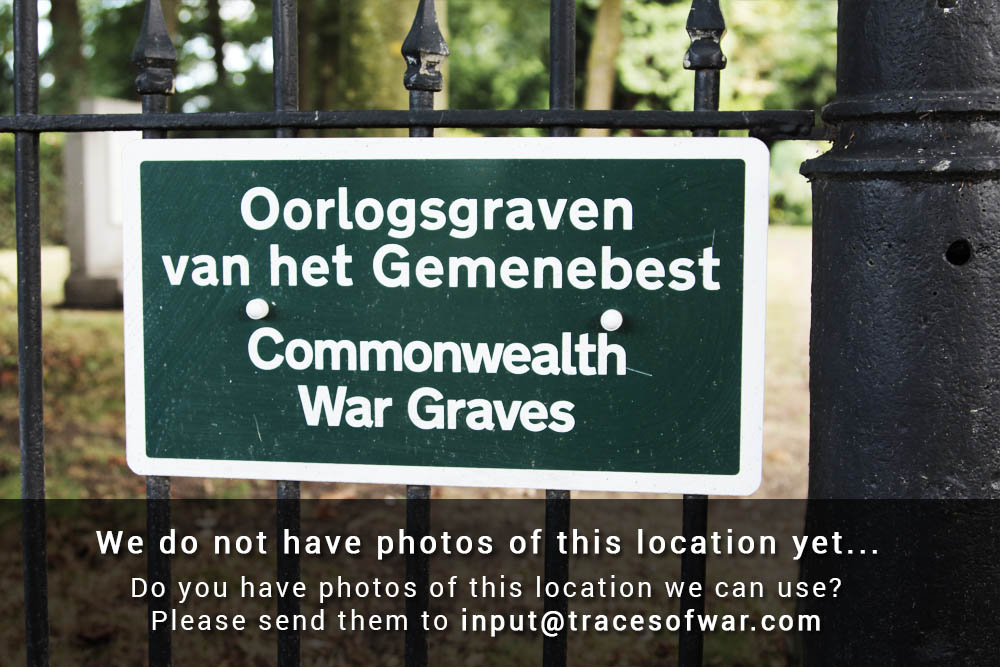 In the Cemetery behind the Roman Catholic Church in Linne is a joint Commonwealth War Grave of two Canadian victims.
Royal Canadian Air Force, 431 Sqdn.

Flying Officer (Pilot) Donald Daubney Connor, J/86186.
Pilot Officer (Flt.Engr.) Raymond Conserdine Joiner, C/89437.

On November 1, 1944 departed from Croft airfield in England, the Canadian Lancaster KB817, with the mission a raid over the city of Oberhausen in Germany. The aircraft was probably shot down by machine gun fire from another Lancaster or by enemy fire from a German night-fighter. The aircraft then crashed down near Linne. Of the seven crew members, two didn't survive the crash, they are buried in this cemetery. Of the remaining four crew members, four were taken prisoner of war and one got into hiding with the help of local Dutch people. They held him in hiding until the liberation, which was 15 days after this crash.

We like to add more information about the casualties buried in these graves. If you know more about these graves, please contact us.
Do you have more information about this location? Inform us!
Source
Text: Paul Moerenhout
Photos: TracesOfWar.com