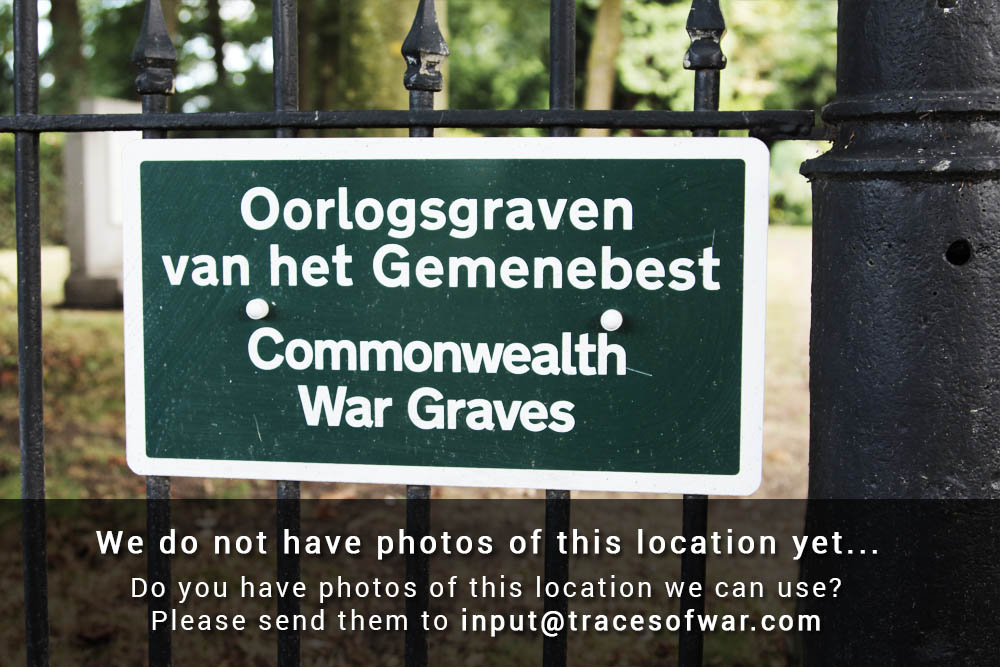 The Becklingen War Cemetery contains 2,374 Commonwealth burials of the Second World War, 97 of them unidentified. There are also 27 war graves of other nationalities, many of them Polish.

The location of the cemetery was chosen for the position on a hillside overlooking Luneburg Heath, where Field-Marshal Montgomery accepted the German surrender from Admiral Dönitz on 4 May 1945.

The graves are:
2086 Britisch
140 Canadian
79 Australian
38 New Sealand
2 South African
1 Greek
19 Polish
5 Russian
2 Yugoslav
29 unidentifed.

Do you have more information about this location? Inform us!
Source
Text: Lennard Bolijn
Photos: TracesOfWar.com