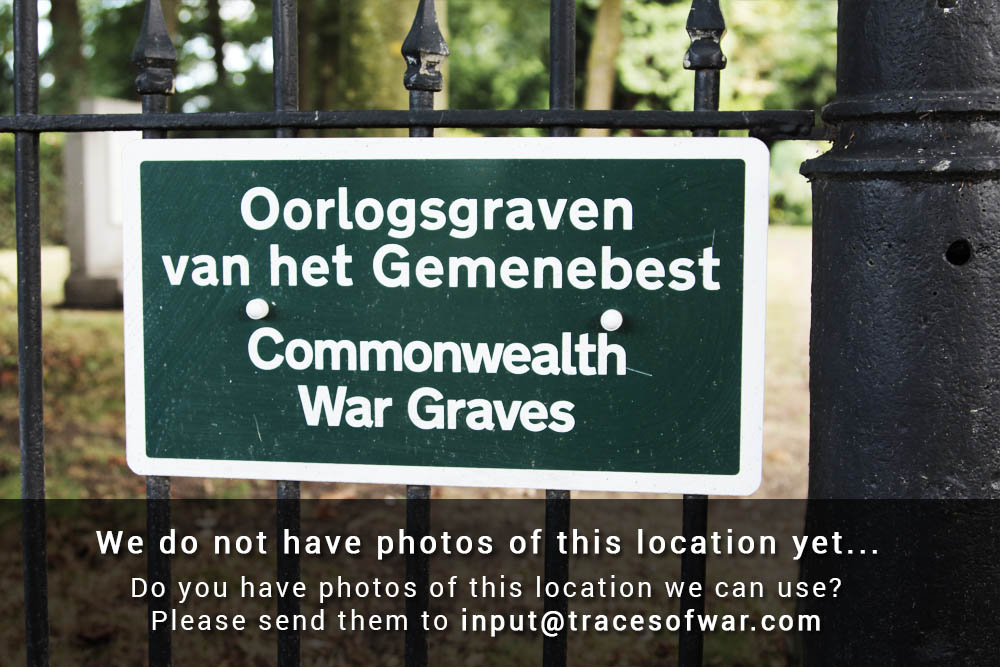 The war cemetery was opened in the First World War and was used again during the Second World War, mainly for the burial of those killed during the German advance of May 1940 and the withdrawal of the British Expeditionary Force to Dunkirk.

Esquelbecq Military Cemetery contains 578 Commonwealth burials of the First World War and 47 from the Second World War (near the Cross of Sacrifice).
There are also French and German burials.
There is one French war graves from World War II, this is the grave of Robert Vanpee, died on 28-05-1940.
Do you have more information about this location? Inform us!
Source
Text: TracesOfWar.com
Photos: TracesOfWar.com
Related books