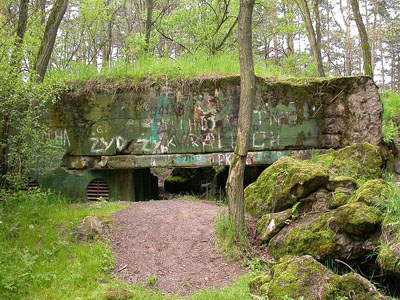 This bunker of the German Festungsfront Oder-Warthe-Bogen (Ostwall) is built between 1938 and 1939.

All of the Ostwall fortifications are connected by a 32 km long underground system of tunnels. On 28 January 1945 the red army launched an attack on the central part of the Ostwall. After 3 days of intense fightings the Russians managed a break through in the central and southern part.

The bunker today:
Panzerwerk 757 is largely destroyed by the Red army.
Do you have more information about this location? Inform us!
Source
Related books