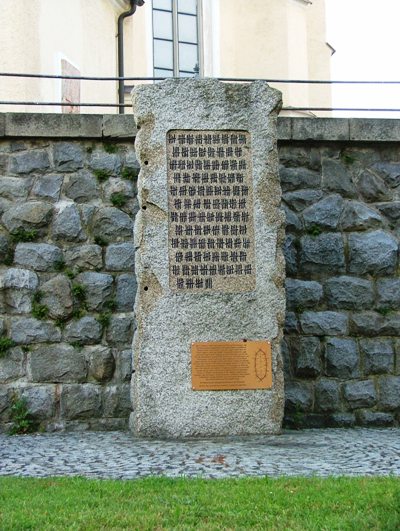 On February 2, 1945 about 500 inmates, mostly Russian officers who were prisoners of war, took an escape attempt from Mauthausen concentration camp.

More than 300 prisoners succeeded in their flight attempt. The others, captured in their attempt or too weak to get to, were immediately executed.

The SS organized a hunt for the prisoners. It took members of the SS, Wehrmacht, police, the Volkssturm and Hitler Jugend, and also citizens. The hunt took three weeks, and the idea was to bring no one to the camp alive.

The killed prisoners were stacked in Ried Ried an der Mark, as usual with the loot in a drivehunt. Members of the Volkssturm who has left prisoners alive has been taunted. Ultimately, more than 300 prisoners were seized again. Of these, just 57 were brought to Mauthausen back alive.

Just 11 officers have survived the hunting. They stayed in the woods and got food of forced laborers and some farmers. A few months later the war was over.
Do you have more information about this location? Inform us!
Source
Related books