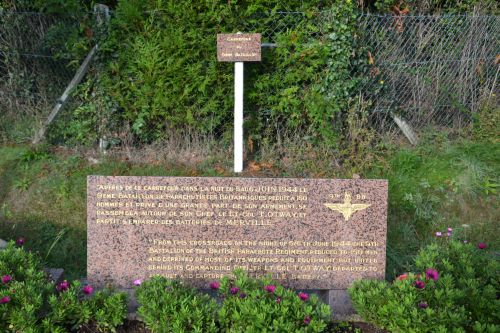 "From this crossroads on the night of 5/6th june 1944 the 9th Battalion of the British Parachute Regiment reduced to 150 men and deprived of most of its weapons and equipment but united behind its commanding officer Lt-Col T Otway departed to assault and capture the Merville Battery."
Do you have more information about this location? Inform us!
Source
Text: Barry van Veen
Photos: Peter Bijster
BARBER, N., The Day the Devils Dropped in, Pen & Sword Books Limited, Barnsley, England, 2010.
Related books