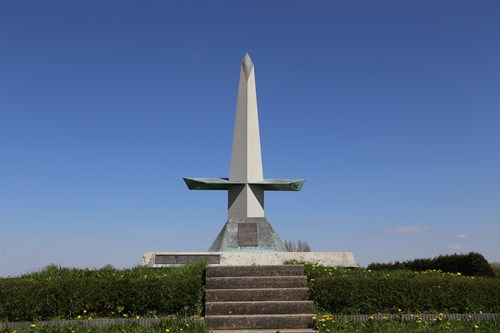 This monument commemorates the soldiers killed in action of the Dutch cavalry during the battle at Quatre Bras on 16 June 1815. The monument, designed by Willem Van Rooijen was revealed on 21 September 1990.

Text on the monument:

"TER Nagedachtenis in Hulde
Aan de Gevallenen van de
Nederlandse Cavalerieregimenten
Huzaren No.. No. 6. 8
Karabiniers No.. 1, no.. No. 2. 3
Lichte Dragonders No.. No. 4. 5
In de Veldslagen bij
Four - arm 16-6-1815 in
18-6-1815 Waterloo

Opgericht 21-9-1990

Reg Huzaren van Boreel
Reg Huzaren van Sytzama
Reg Huzaren Prins Alexander"

Do you have more information about this location? Inform us!
Source