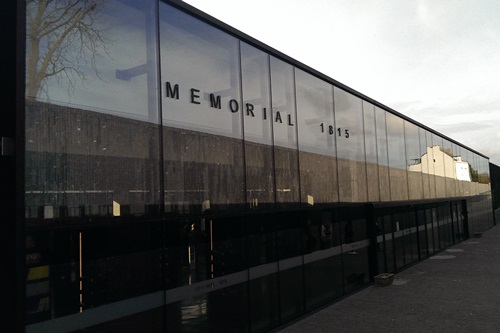 To mark the 200th anniversary of the Battle of Waterloo, the visitors centre was completely renewed. The most significant change is the new Mémorial 1815.

The presentation starts with the downfall of the Anciene Régime during the French Revolution. It then continues with the Wars of the Coalition which were fought against the main European powers at the time, the Russian Campaign and the downfall of the Emperor at the Battle of Waterloo.

By means of an 3D audiovisual presentation, an audioguide and some dioramas, the visitor will get an insight on the political and military situation at the time.

The museum offers you the possibility to buy an combination ticket, which gives entrance to the Mémorial 1815, the Butte de Lion, Panorma de la Bataille de Waterloo and the Ferme de Hougoumont. You can also buy the Pass 1815, which is valid for the attractions as named above, plus the Musée Wellington and the Ferme du Caillou (Napoleon's Last Headquarters).
For current visiting hours, please visit the website of the museum.
Do you have more information about this location? Inform us!
Source