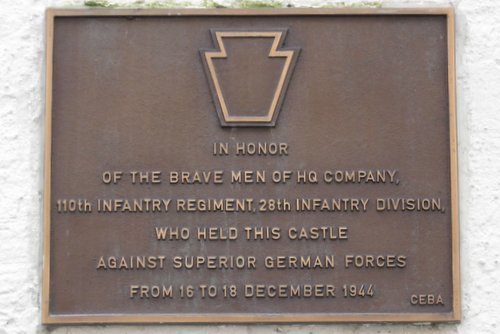 This plaque is located at the entrance of the Chateau de Clervaux.

Text on the plaque:
In honor
of the brave men of HQ Company,
110th Infantry Regiment, 28th Infantry Division,
who held this castle
against the superior German Forces
from 16 to 18 December 1944

Do you have more information about this location? Inform us!
Source
Text: Mia van den Berg
Photos: Mia van den Berg