Two years ago we already were present also; "In the footsteps of the 82nd Airborne Division" is a yearly organized march referring to the battles of the 82nd Airborne Division in the Ardennes. This year the locations that were visited, were related to the 504th Parachute Infantry Regiment. The start and finish were in La Gleize, world famous for its enormous Tiger II Tank. Your reporter left the Netherlands on Friday, in order to drive in two days from the German border in a westerly direction via La Gleize to the farthest point of the German advances during the Ardennes offensive, near Dinant.
We therefore started the drive at
Lanzerath
where the German units on December the 16th, 1944 fell into combat with the first American lines. After having located the monument we drove on to the
Baugnez 44 Historical Center
in order to get an impression of the advance of the Kampfgruppe Peiper. There after it was onwards to La Gleize were we spent the night in a cozy
Bed & Breakfast
. The owners were able to point out a number of
nice spots
with their historical backgrounds. The large breakfast table was ideally fit to draw up our planned route of the following day on our marching maps.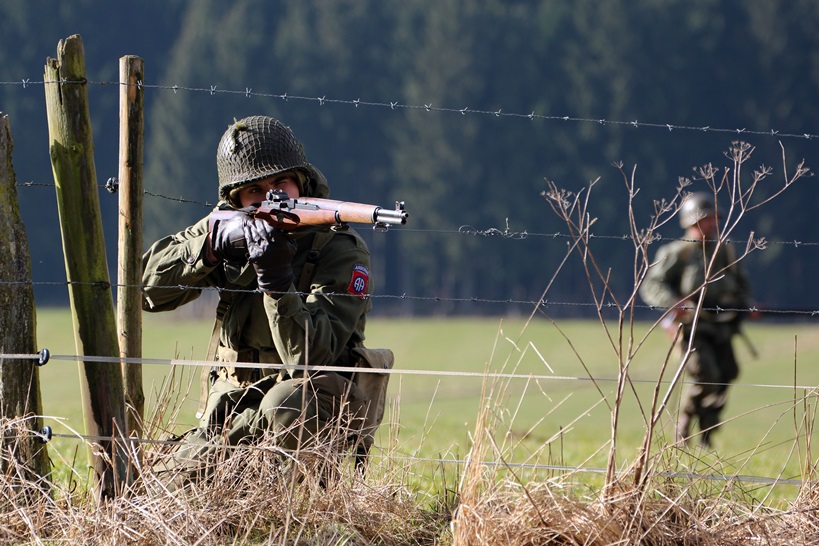 The next day rising early was required in order to be present at the start of the march. A wreath was laid at the
monument
from where the march started. We visited the
museum
and continued to Cheneux in order to witness the laying of a wreath at the
monument
. At the end of the march we stuck to our plan and decided to take a look at the very point to which the Germans actually ever succeeded to proceed. From La Gleize this is approximately a one and a half hours' drive. Although neither Celles nor the
Panther
are really very much worth the trip, the drive towards it provides a good picture about the real distance the Germans were able to cover in that cold month of December 1944. Here below you find a review of the pictures we made during the hike.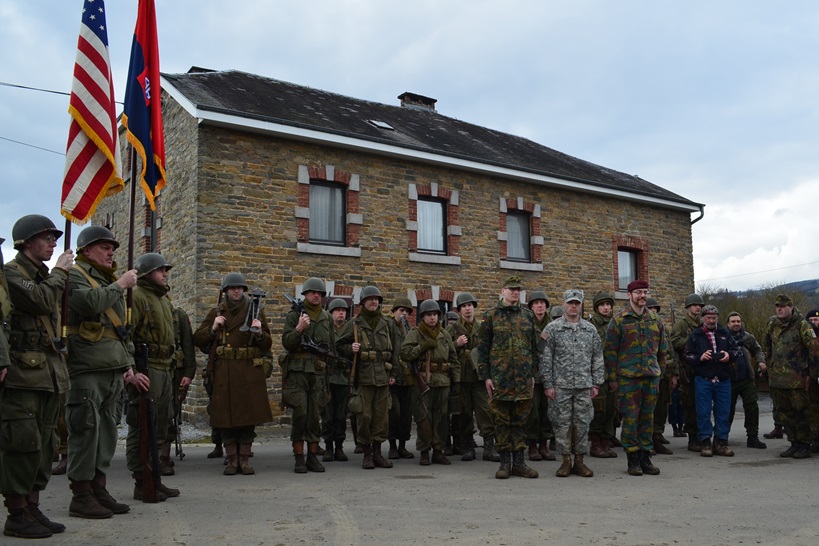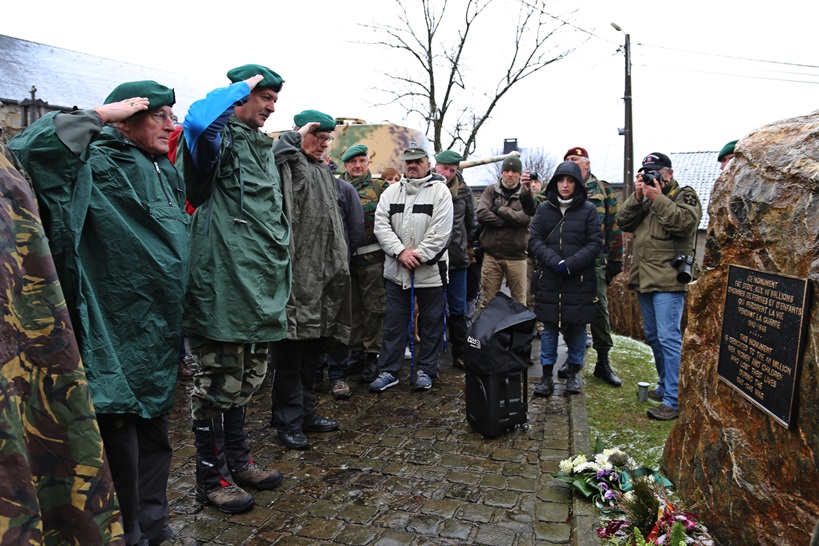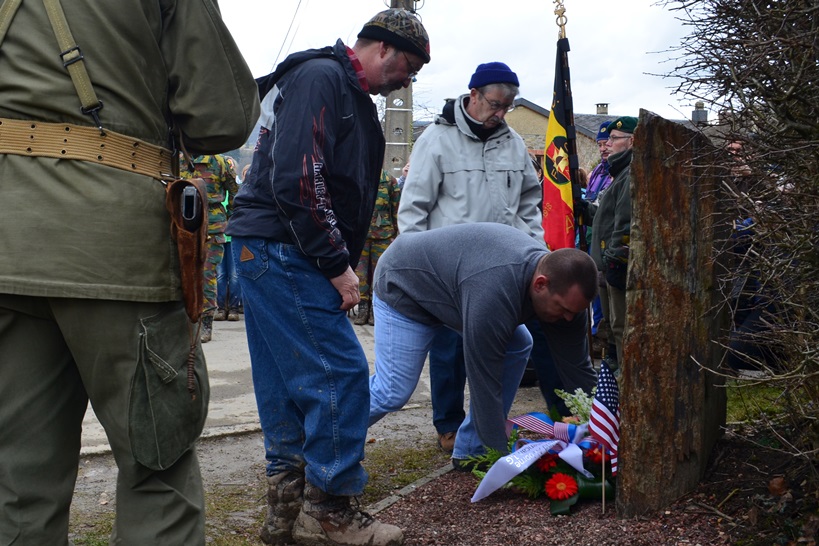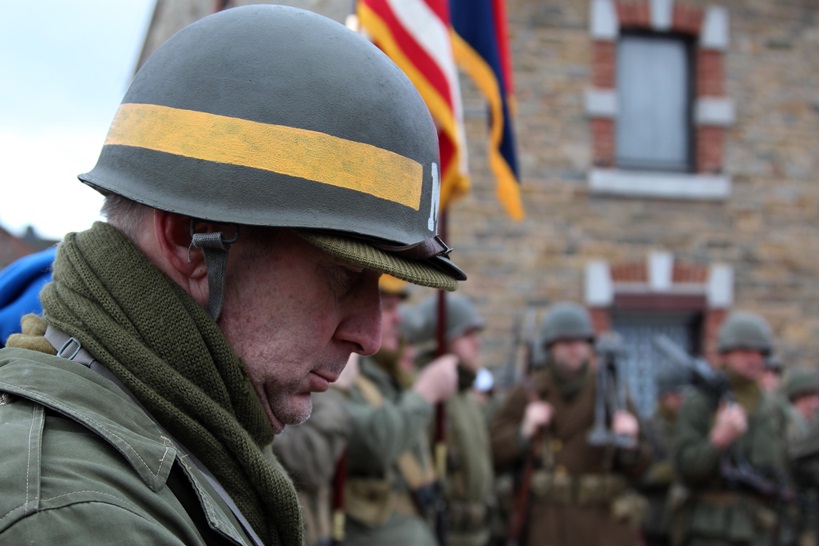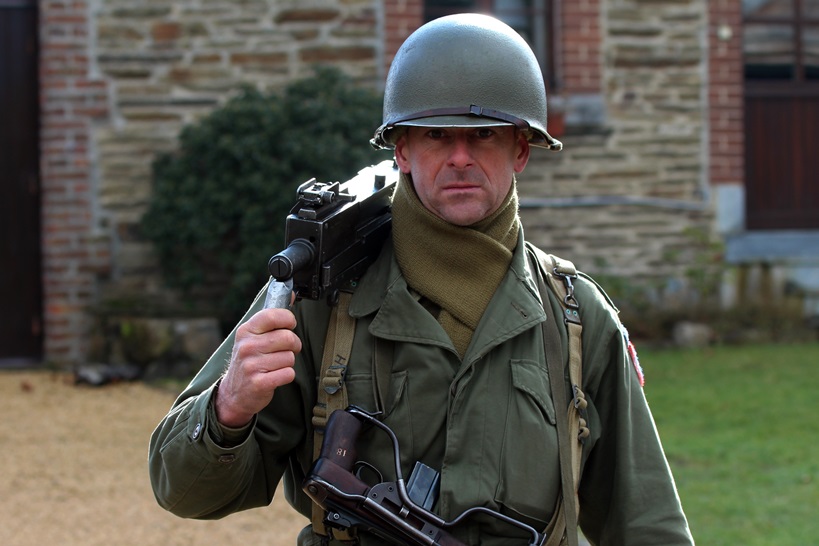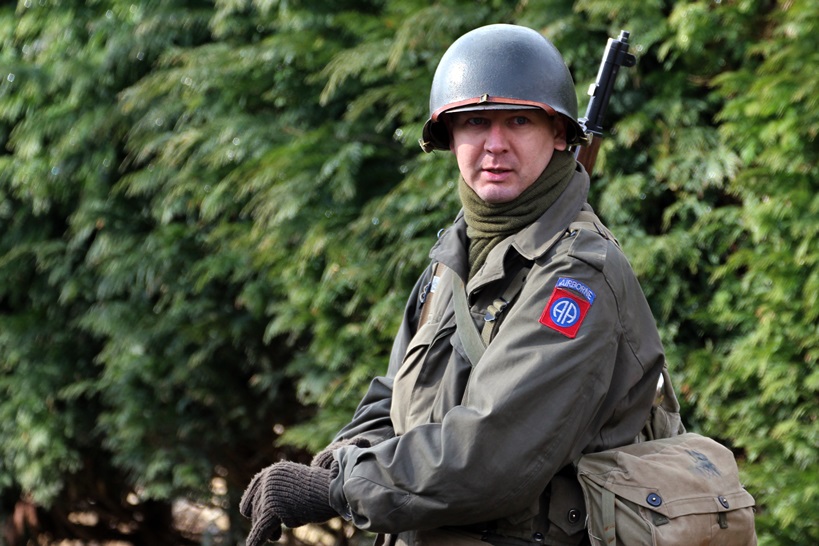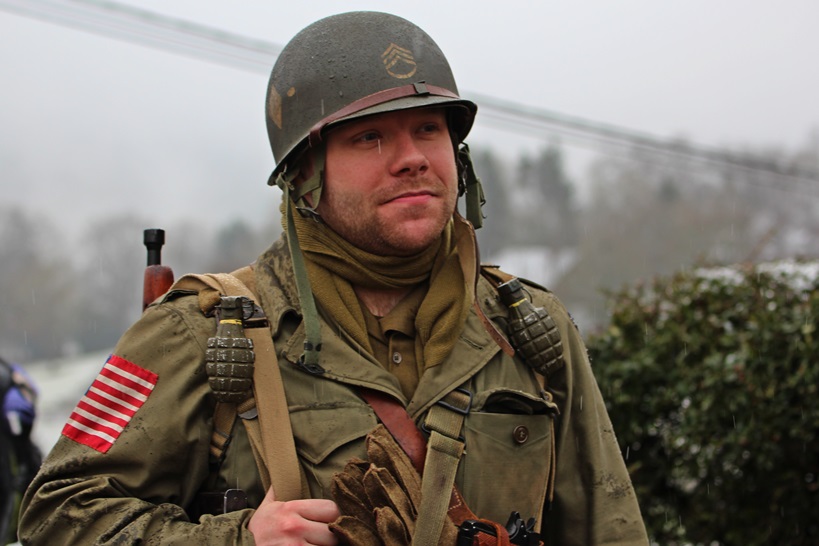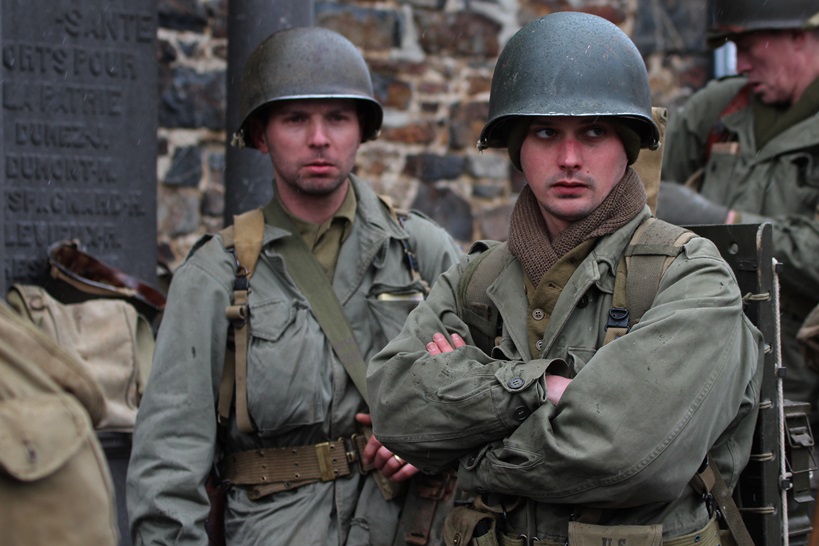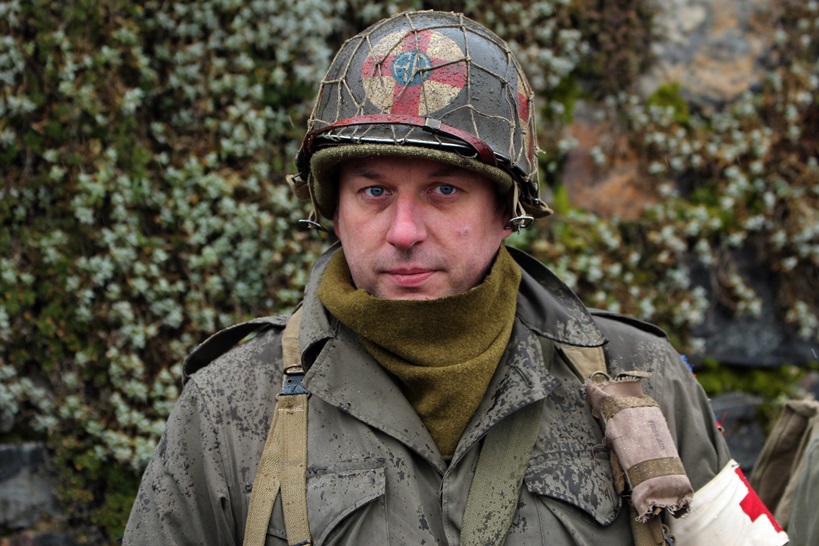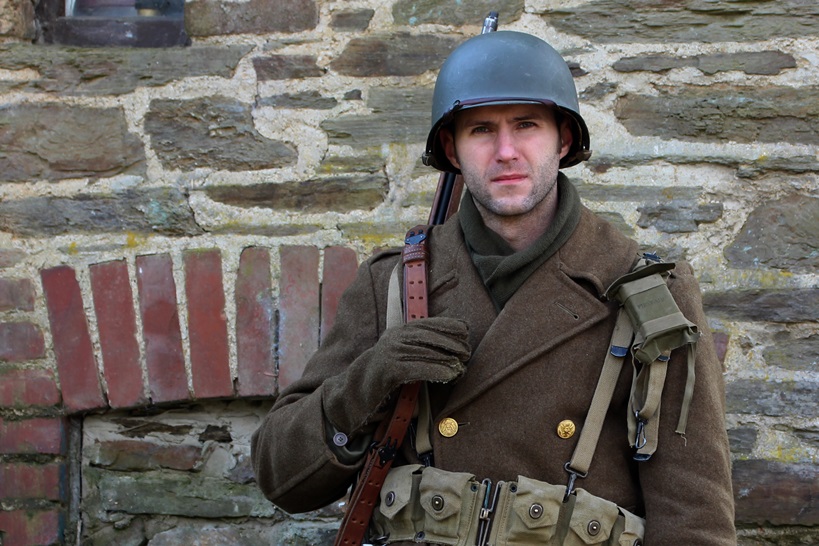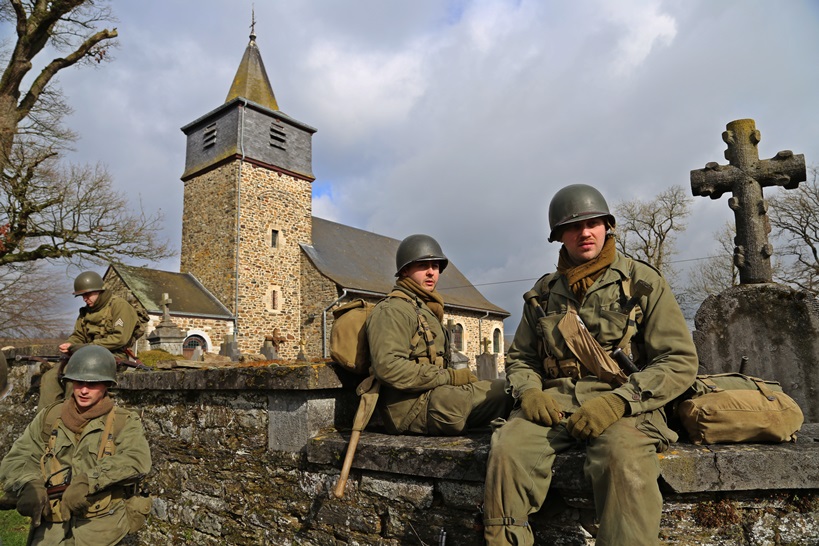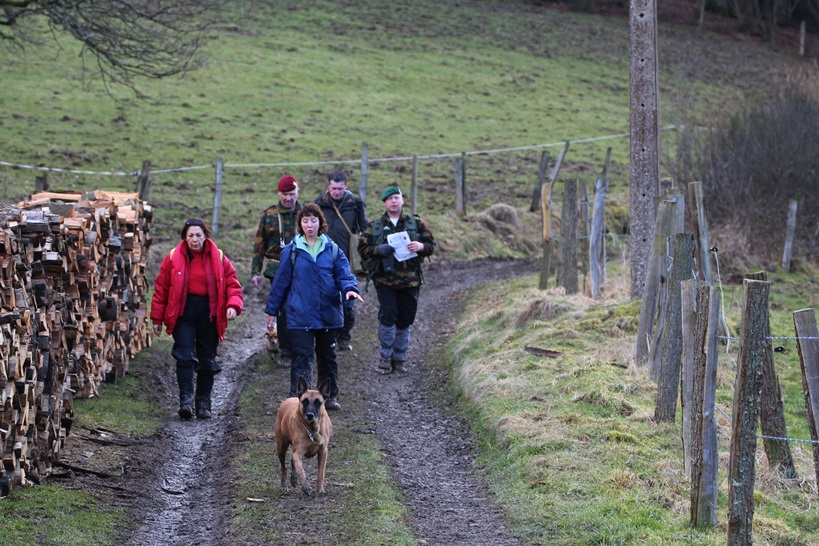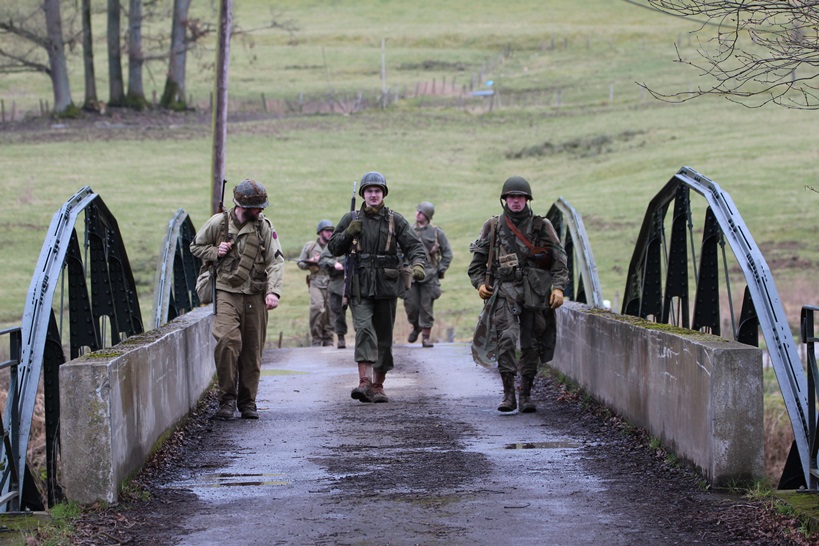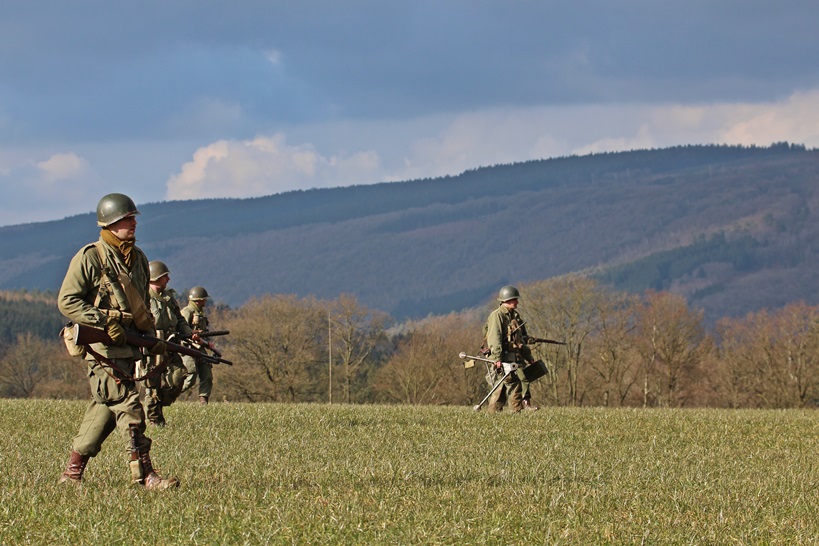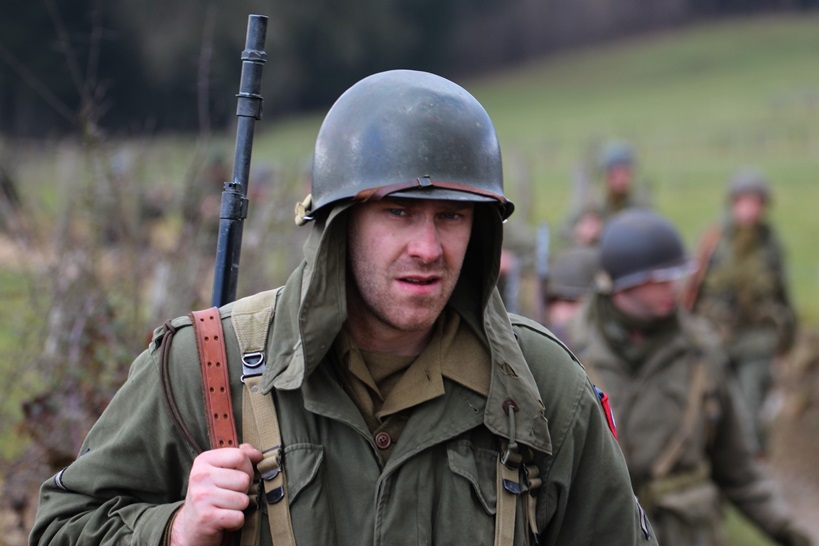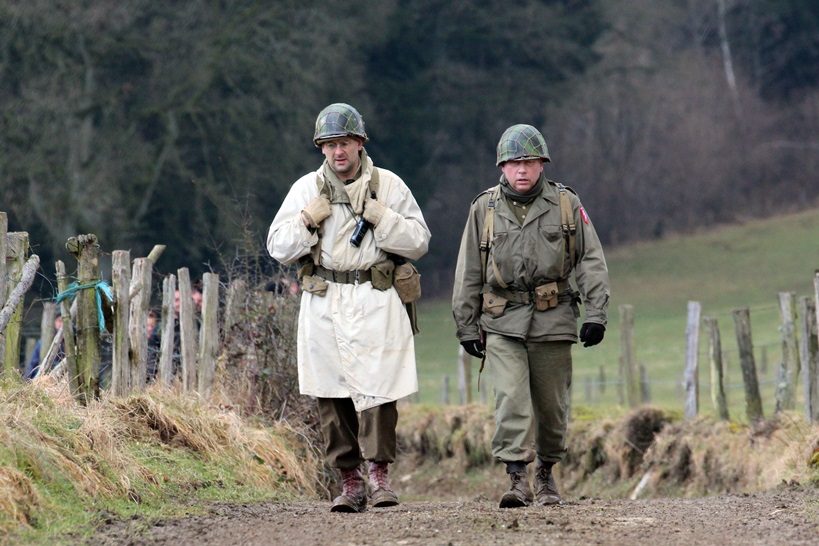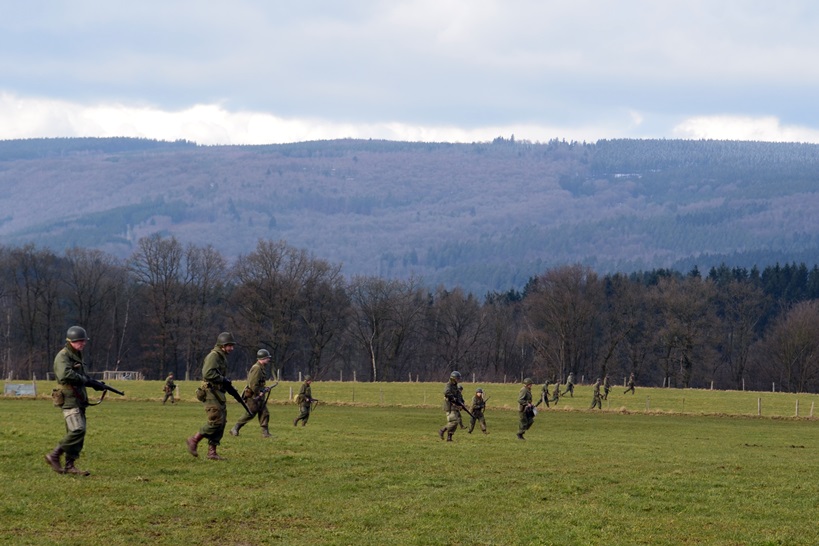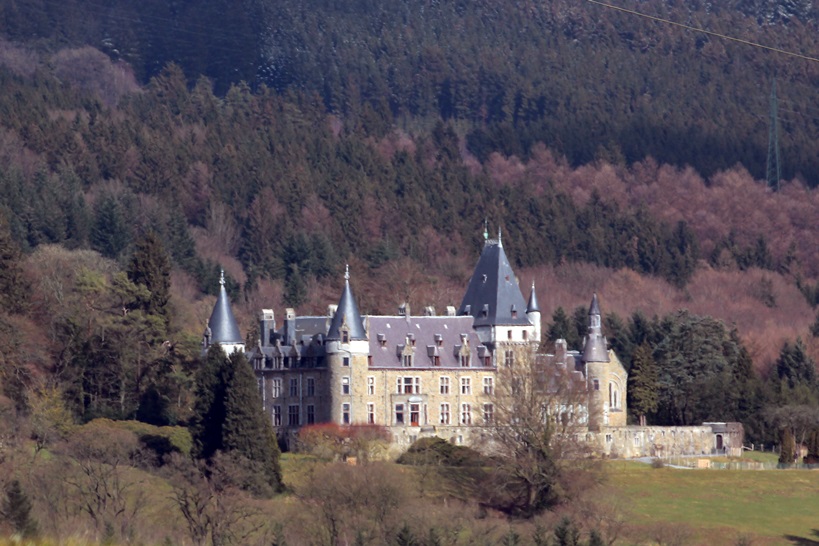 Château de Froidcourt has nothing to do with the Second World War but it provided a nice picture during the march.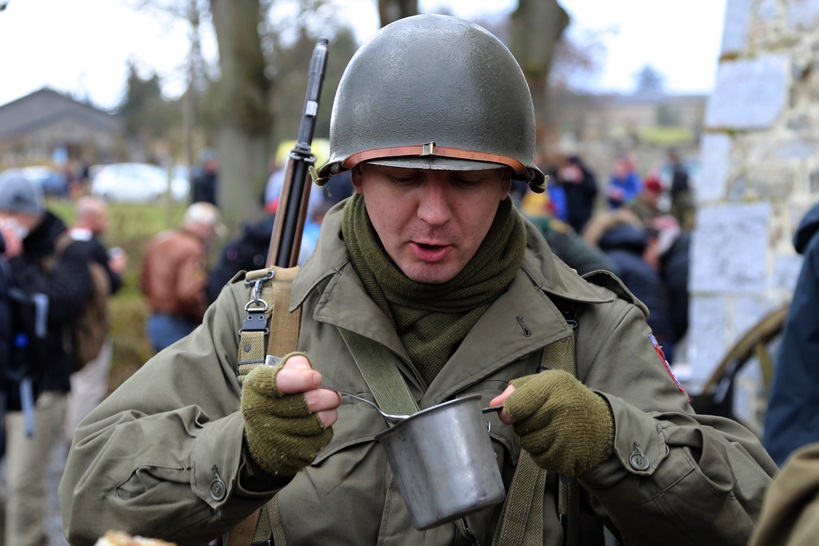 After a long walk the soup of this reenactor went down very well… The finish comes slowly within sight.