On Saturday 7 September 2019 a memorial was unveiled for the 10th Battalion the Parachute Regiment. The location is at Burrough on the Hill, near Somerby in Leicestershire. The project was an initiative of the 'Friends of the Tenth'. This foundation raised the required money via crowd funding. Around 600 people were attending the ceremony.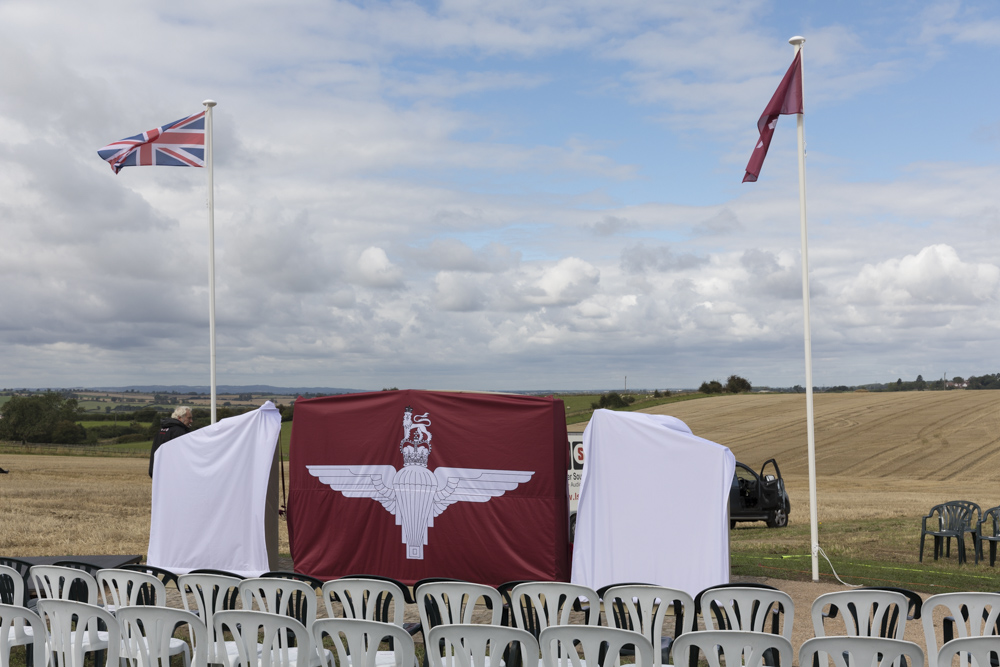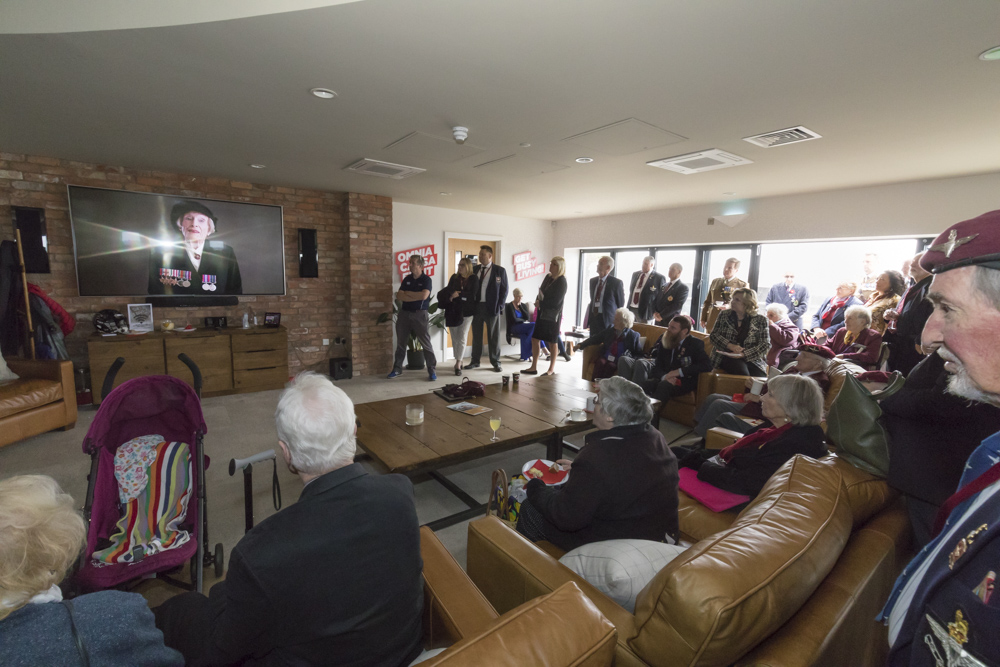 Invited guests arrived in a building close to the memorial. A video message from Pamela Henry Lamm, the 99 years old widow of Captain Myles Heny was shown. Miles was CO of the Battalion's Intelligence Section. He was killed in action on 19 September 1944.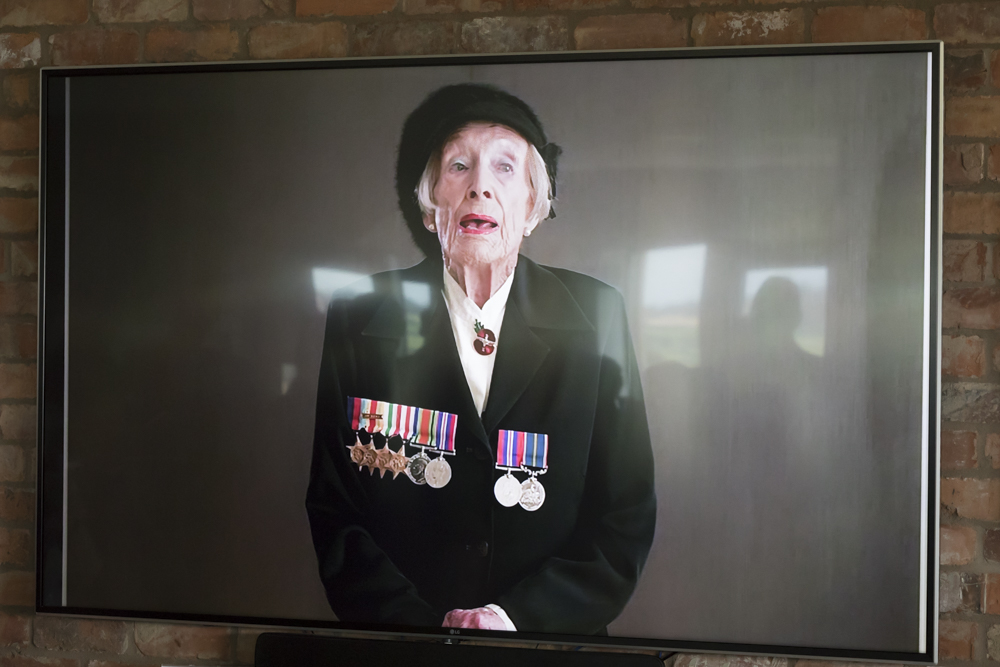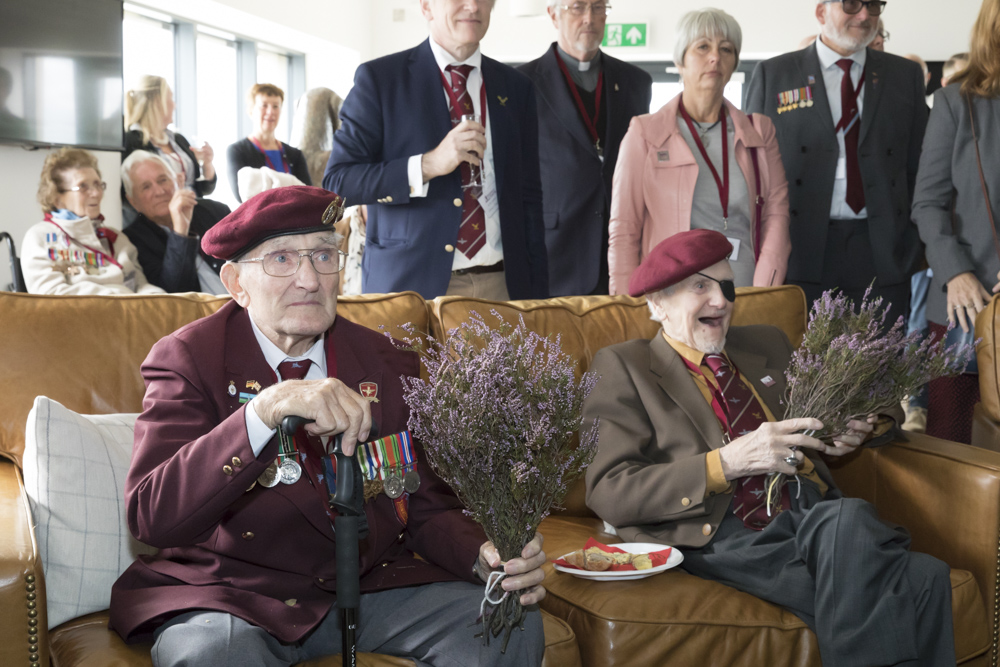 There were a couple of veterans attending: John Jeffries, 4th Parachute Brigade Signals and Frederick Deane, MMG platoon, S Coy 10e Battalion. Freddie is one of three last remaining veterans of the Tenth.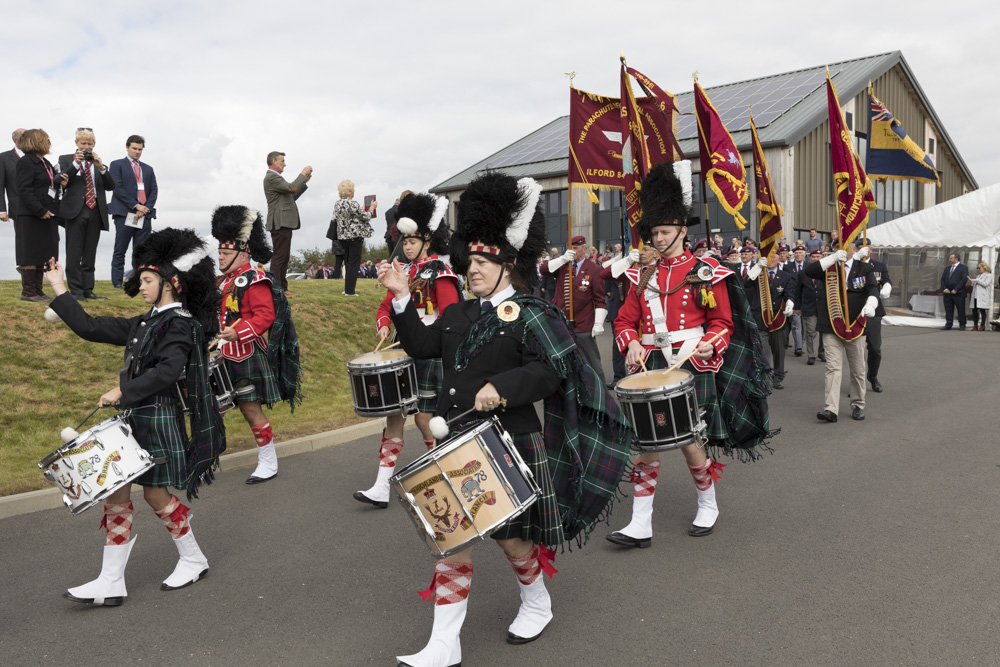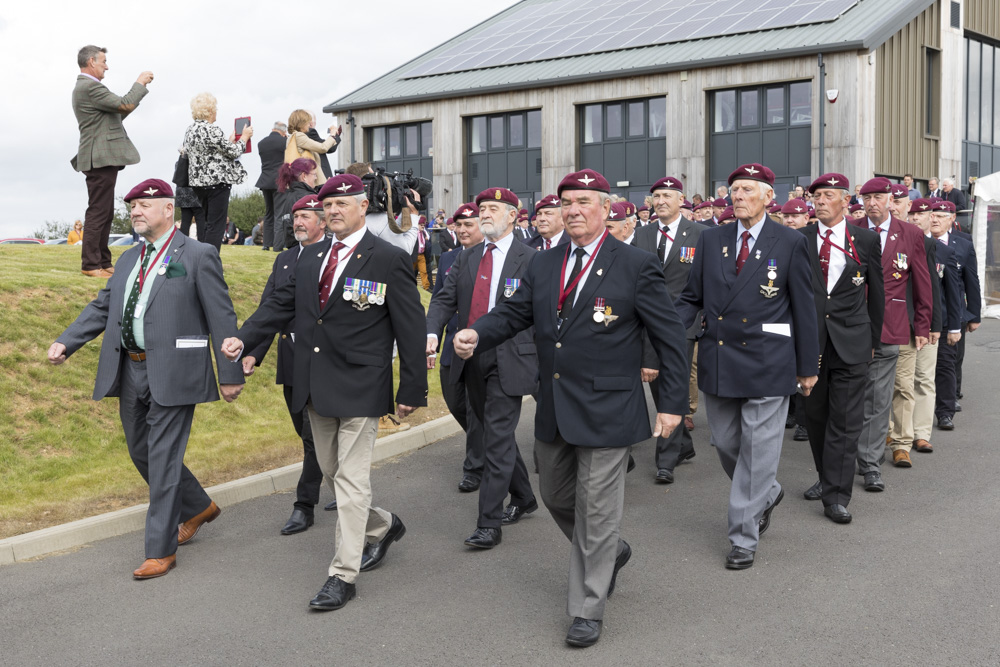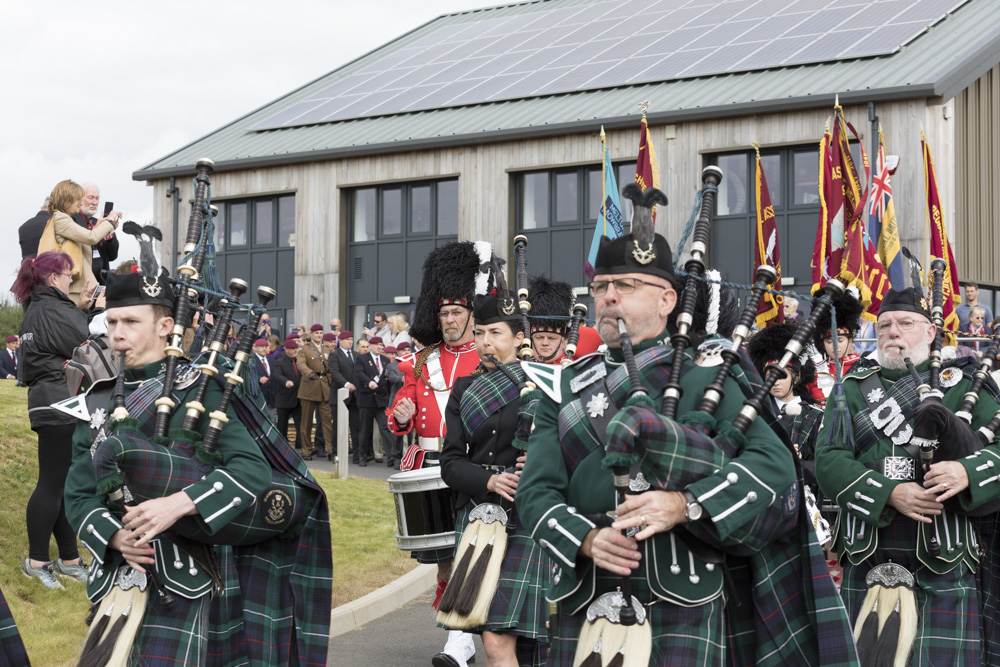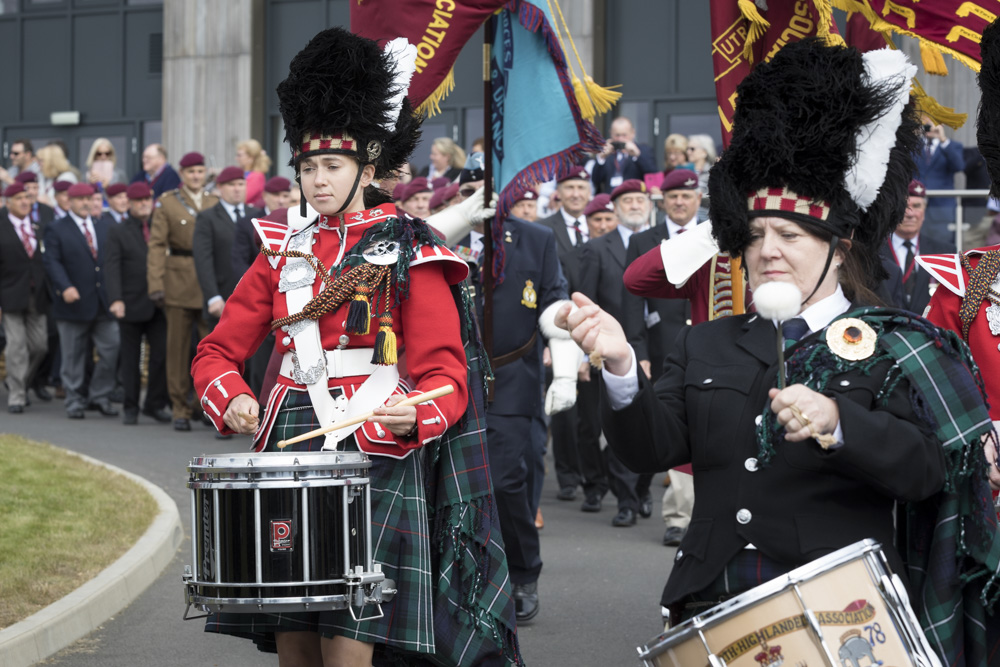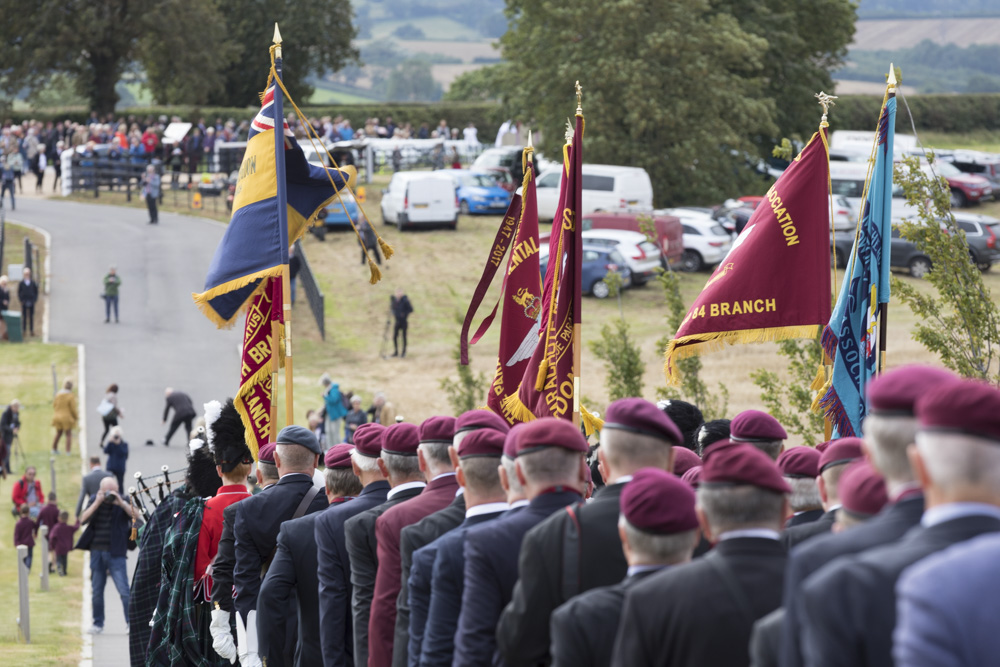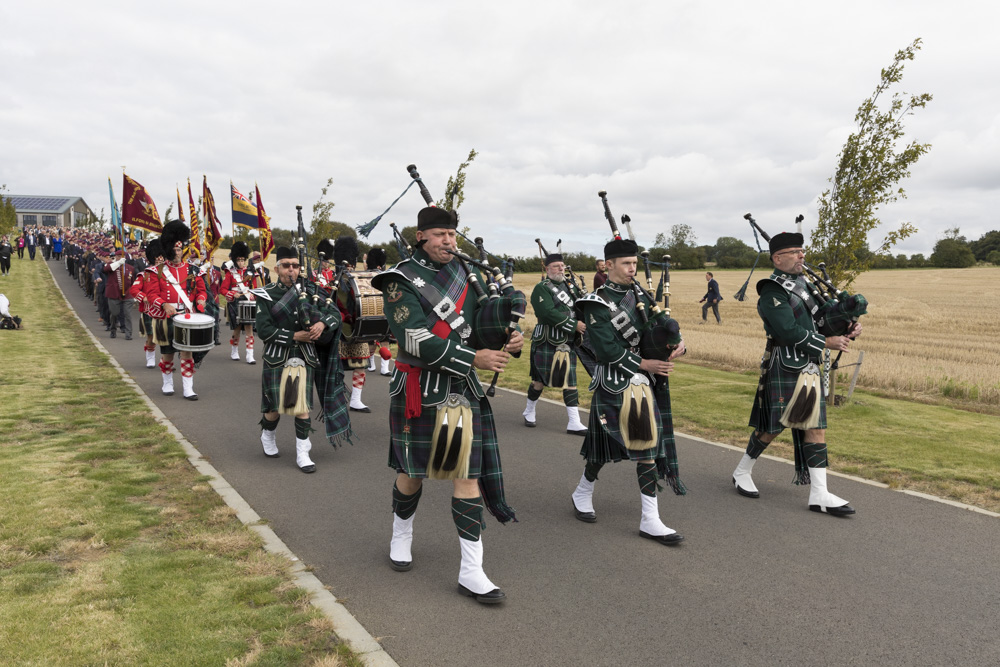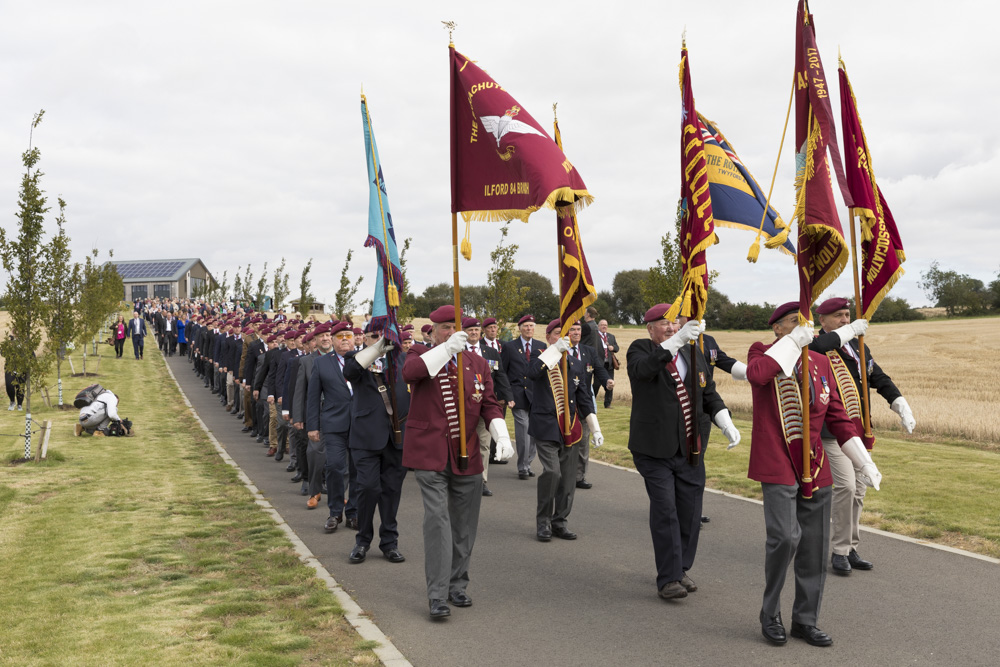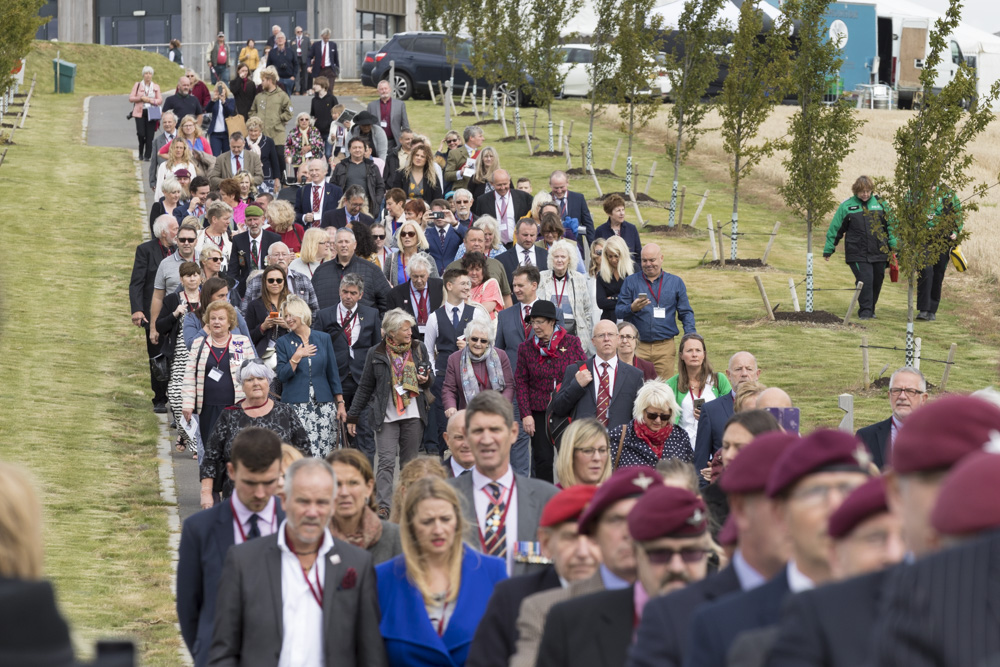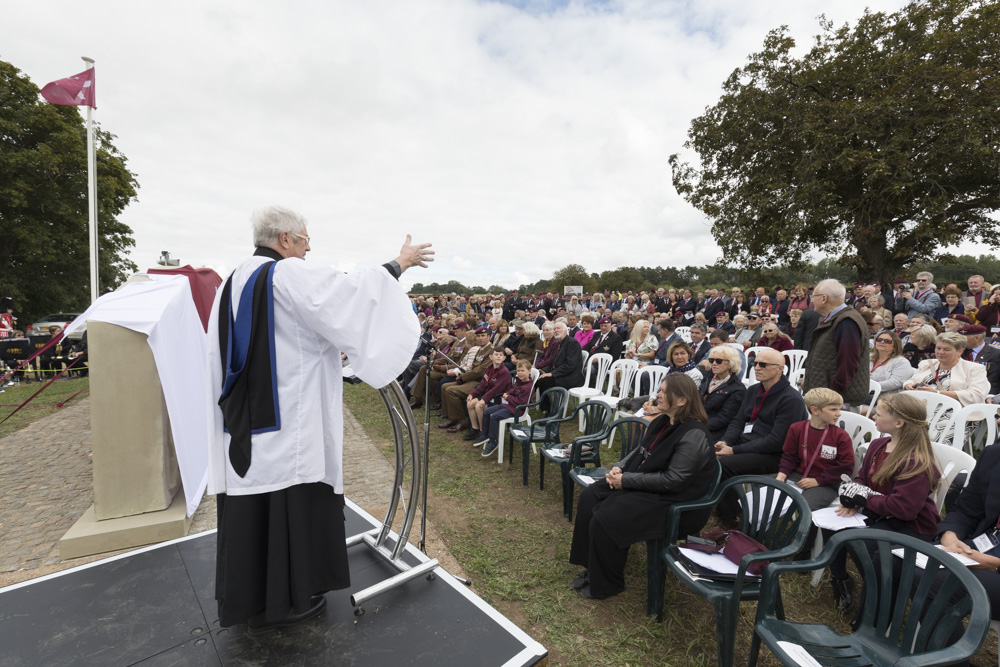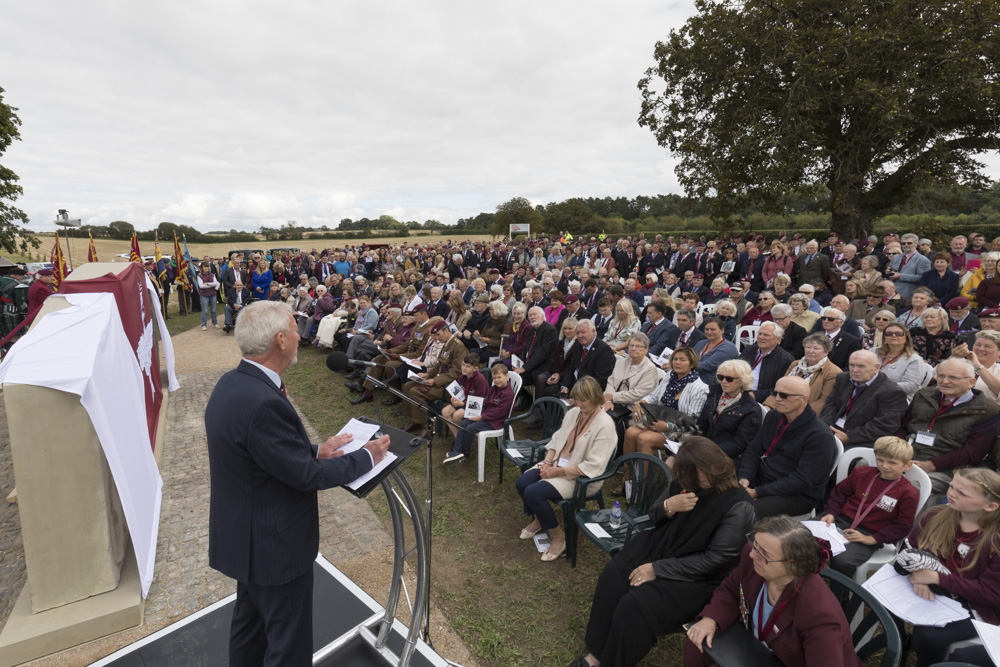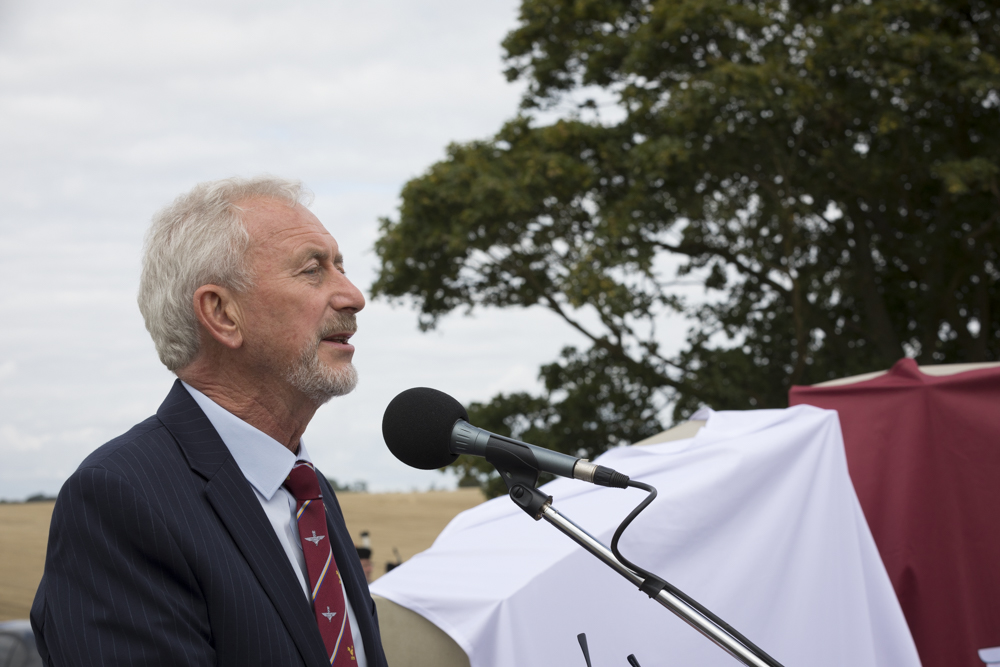 Alec Wilson, chairman of the Friends of the Tenth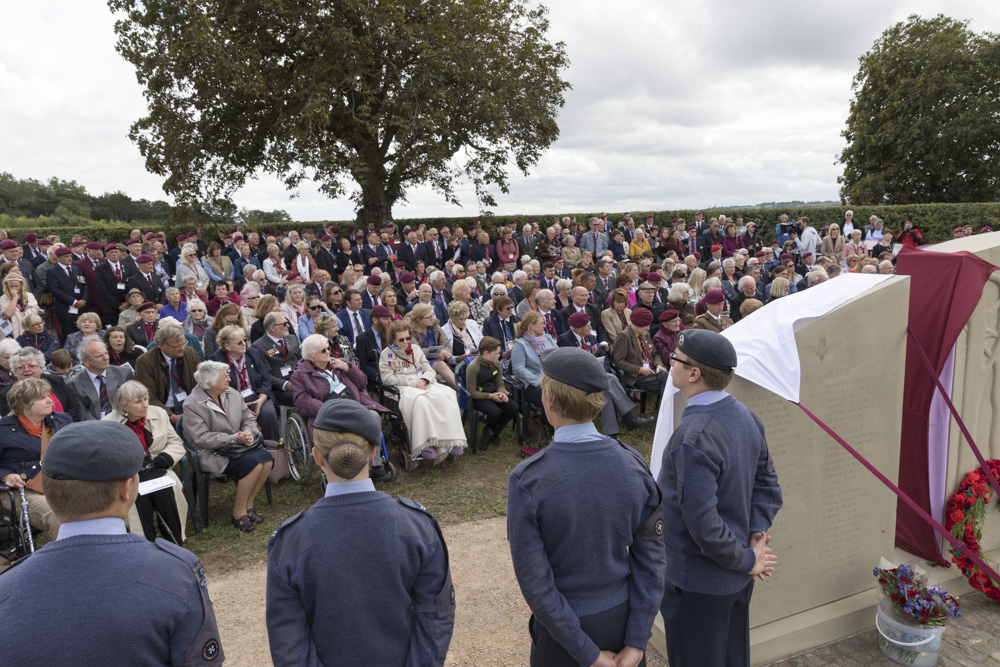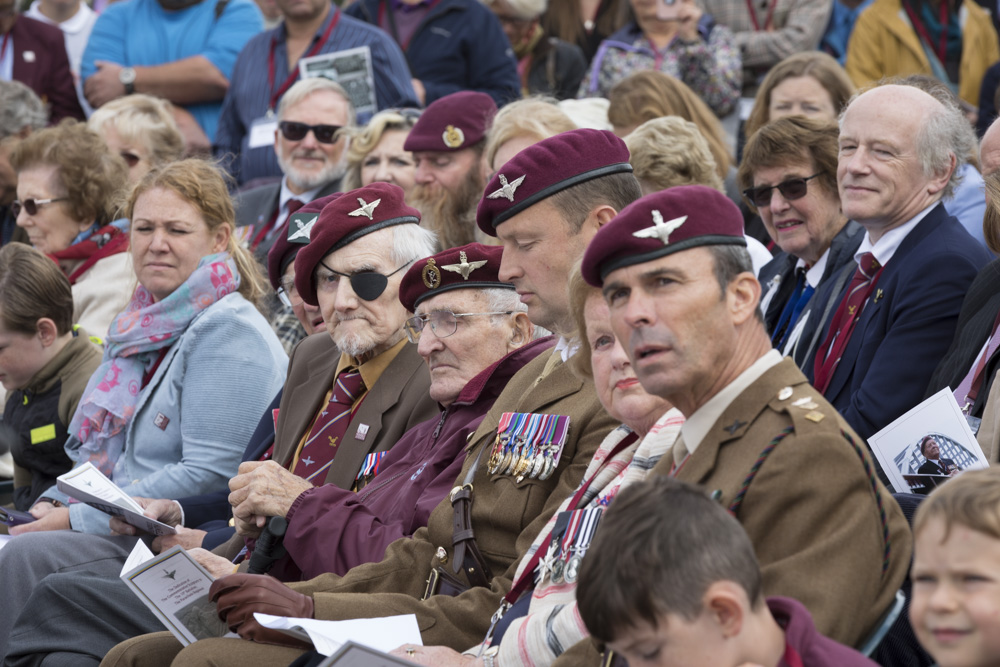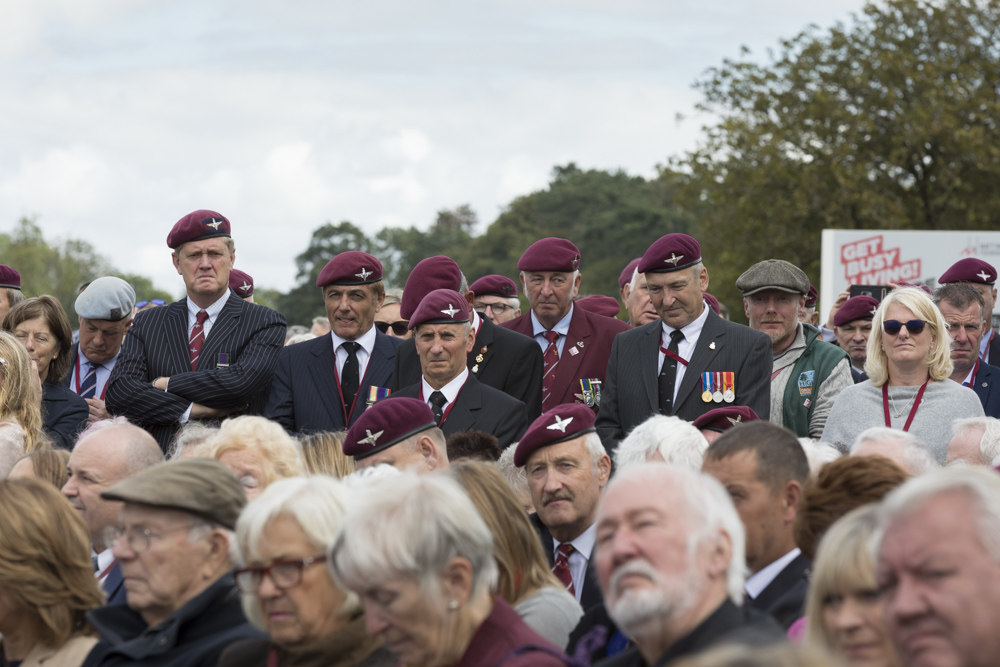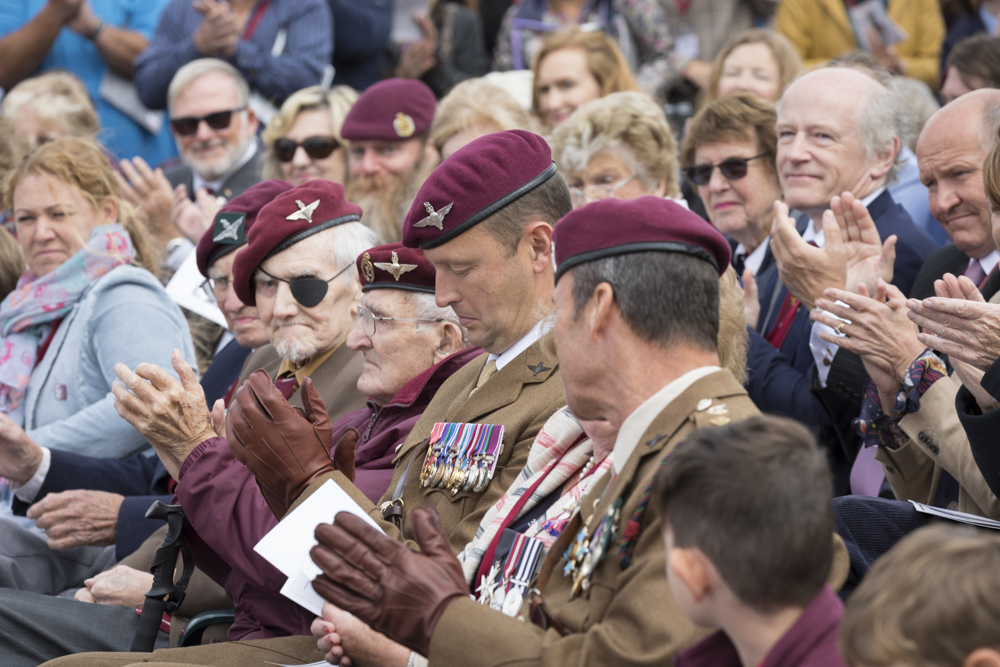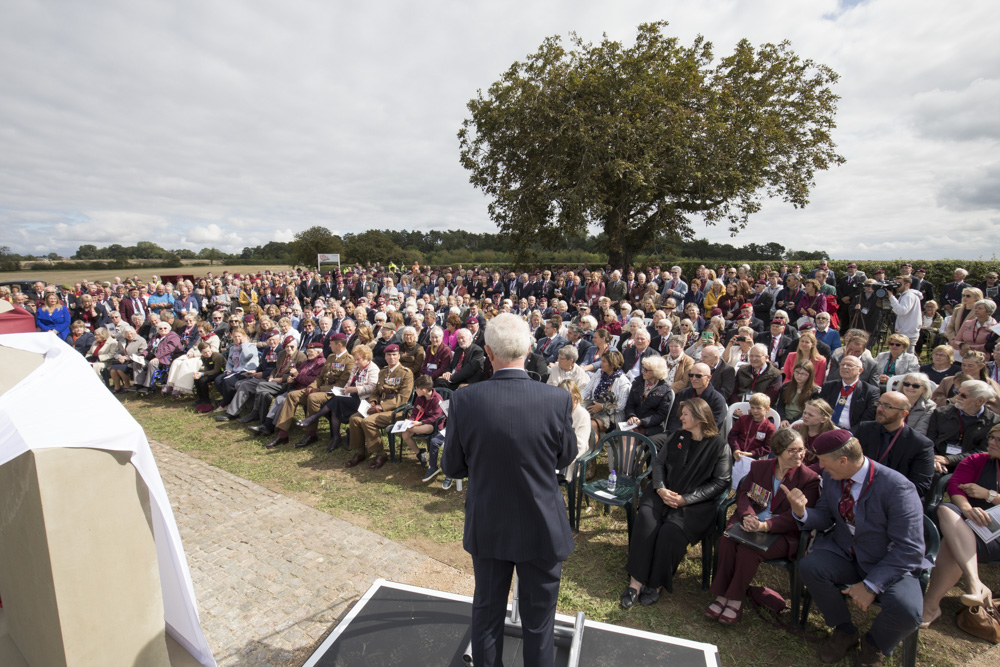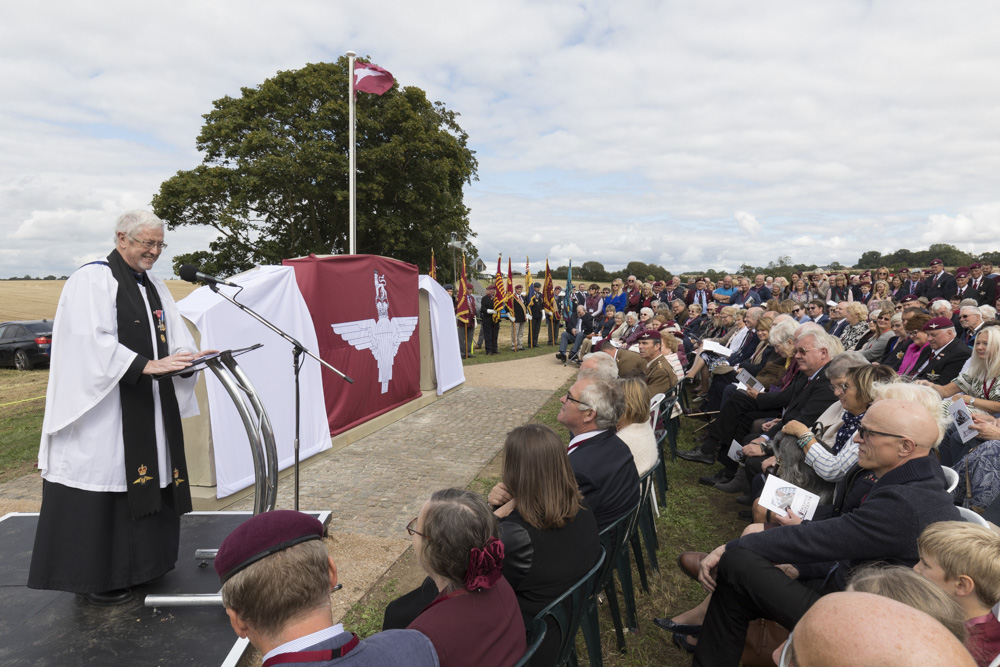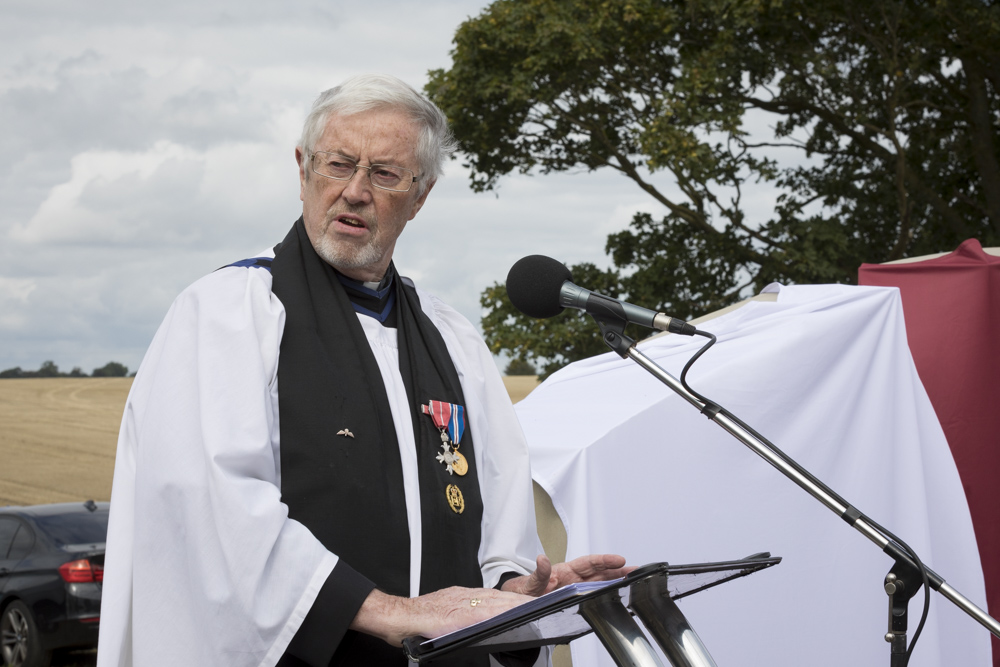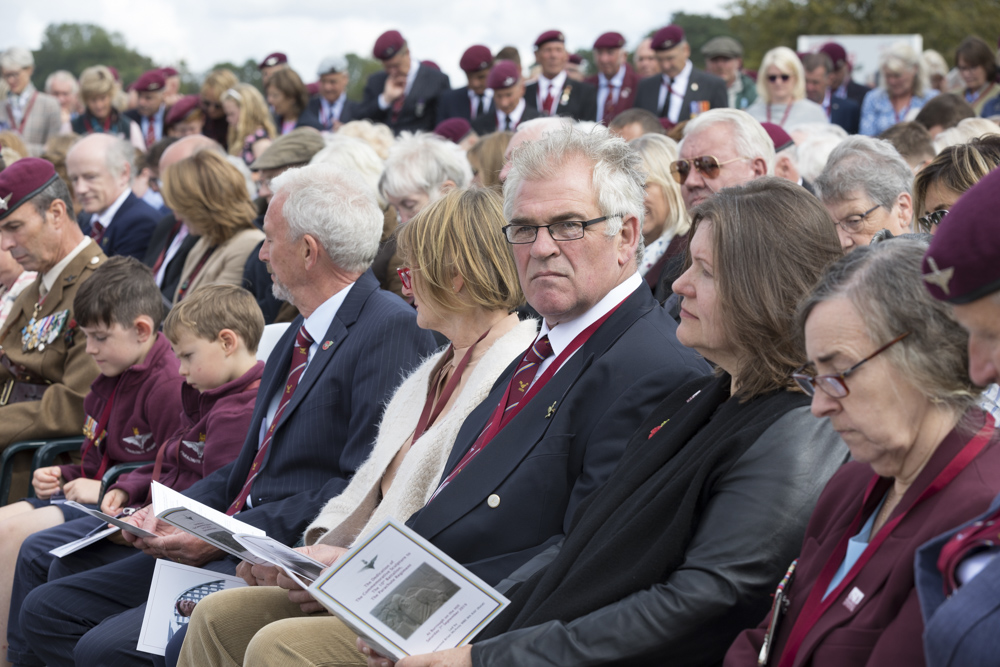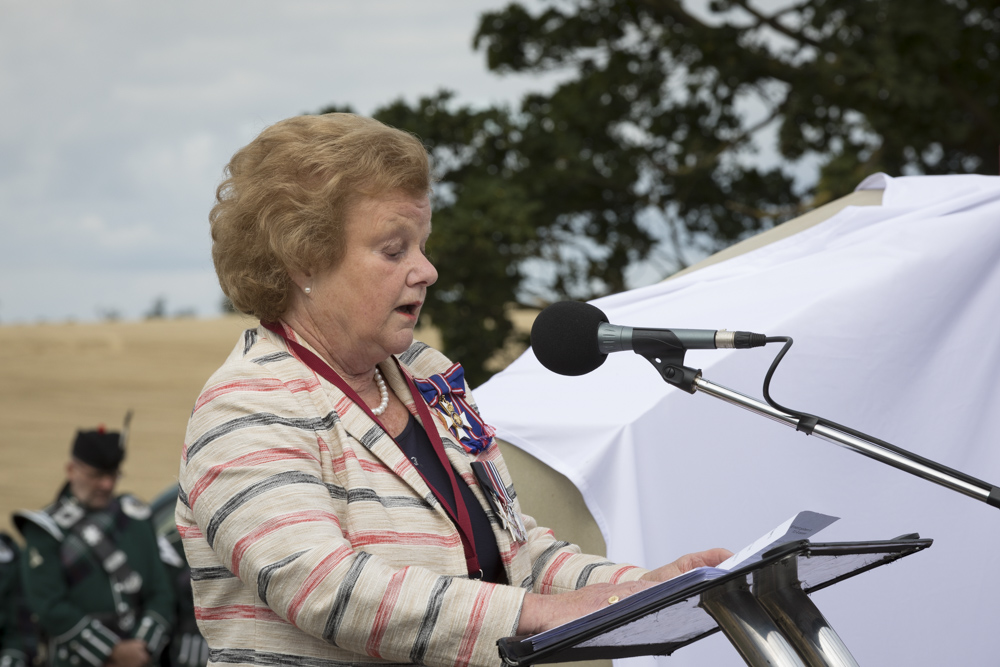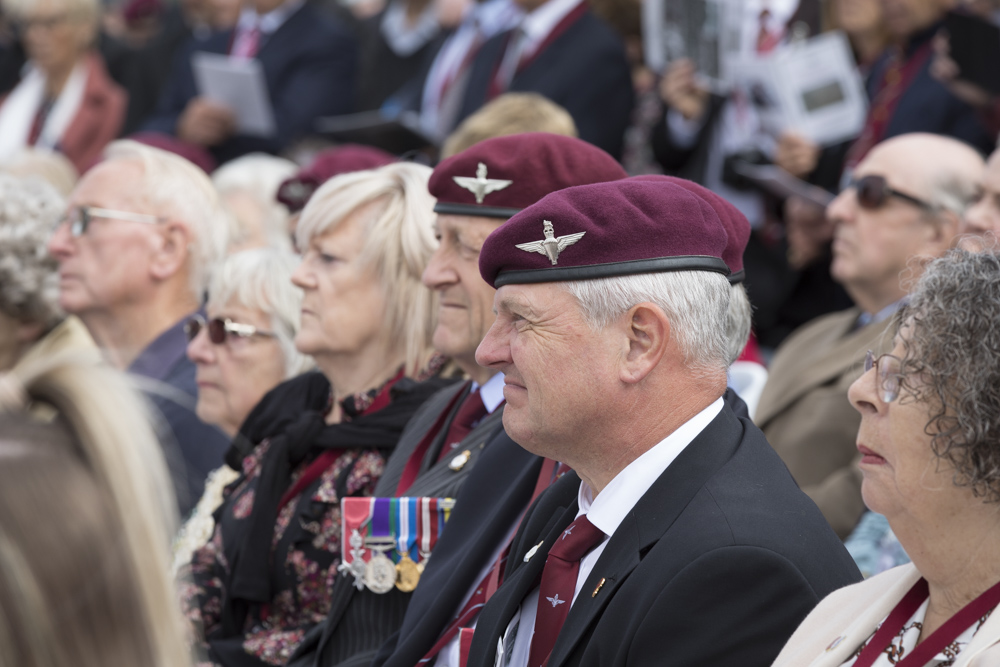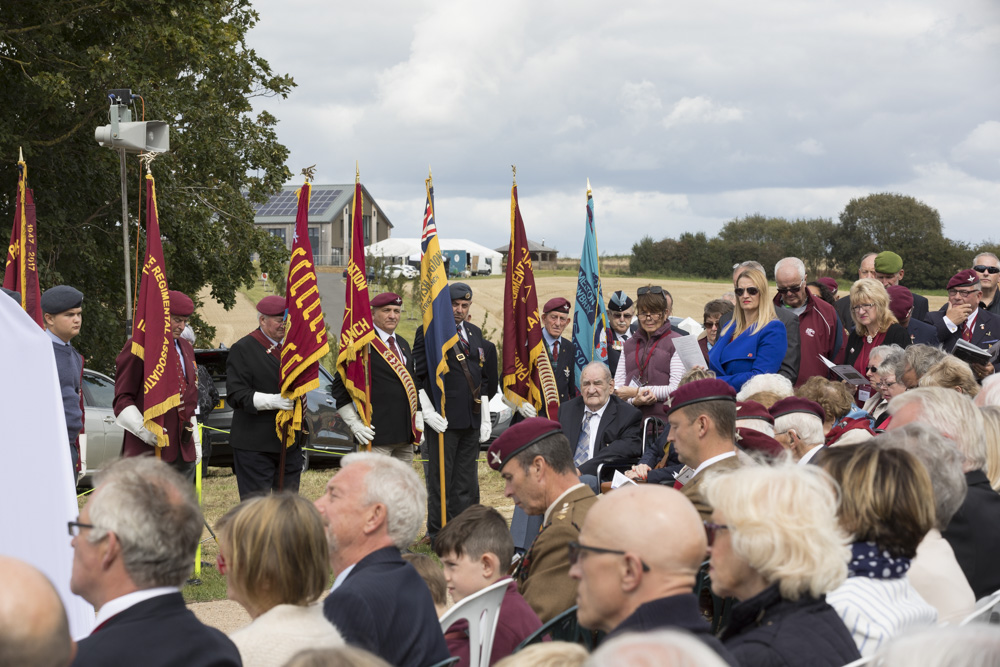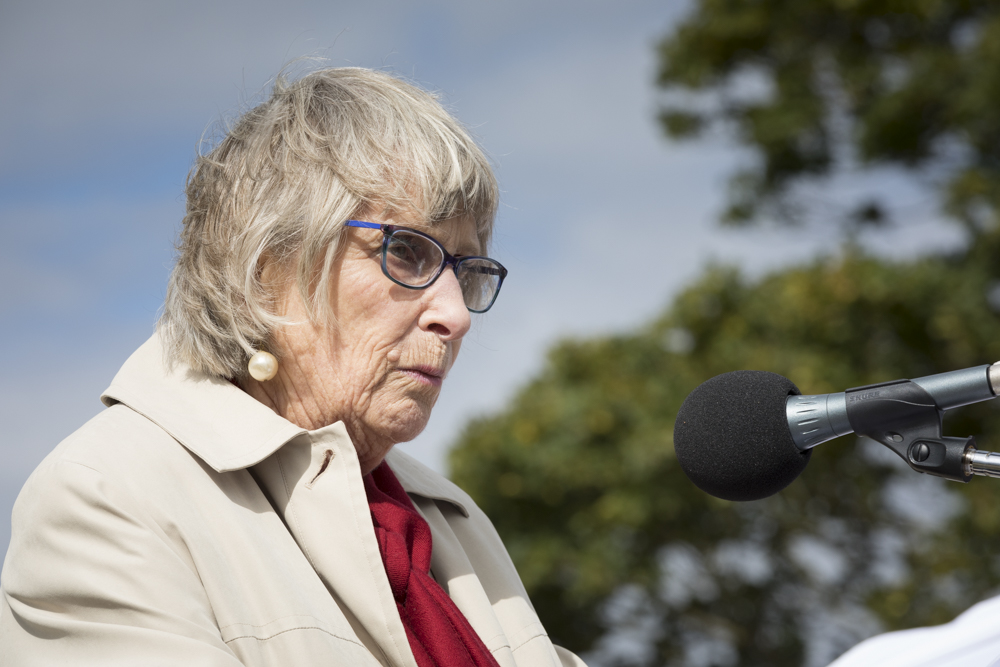 Elizabeth Jenks, daughter of Lt. Col. Kenneth Smythe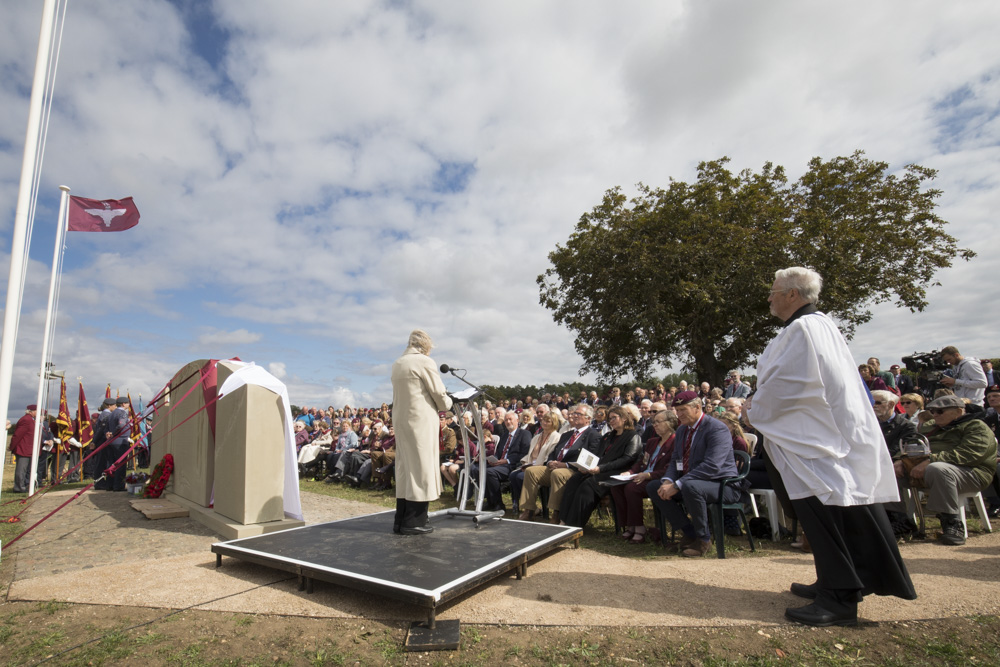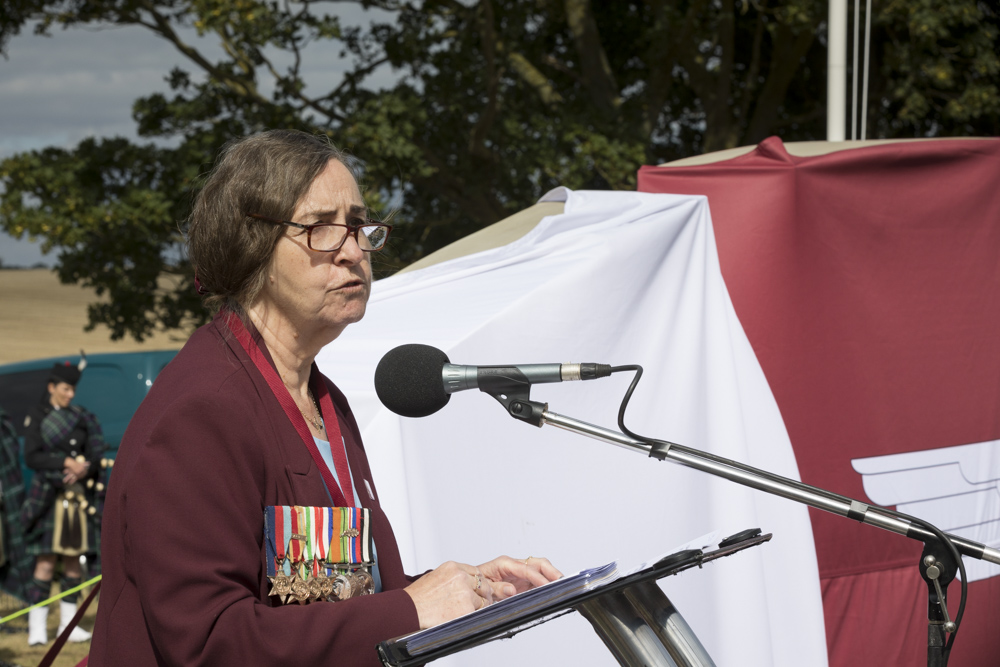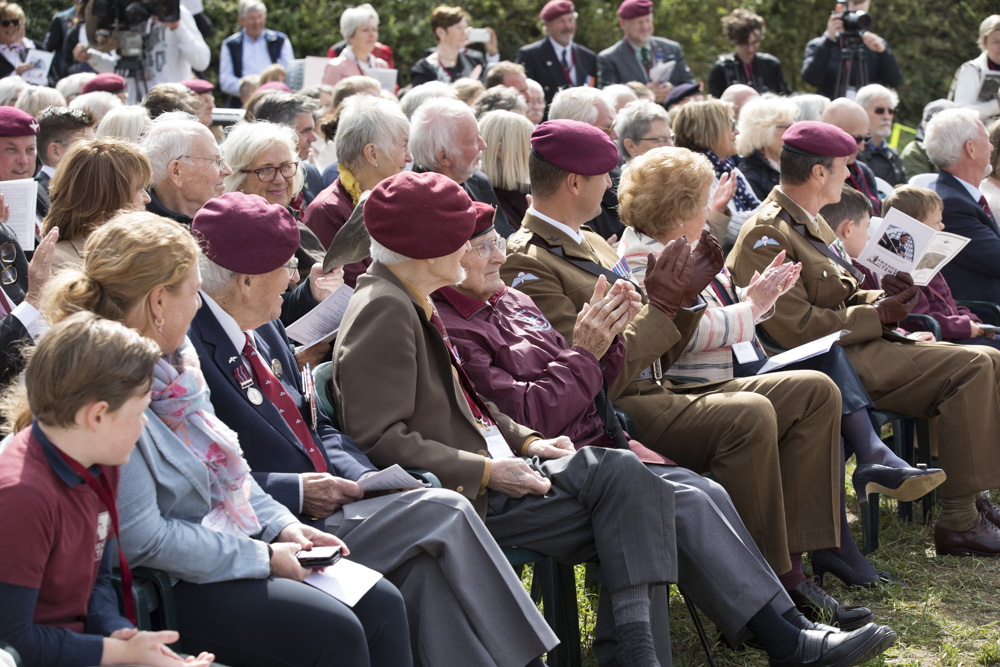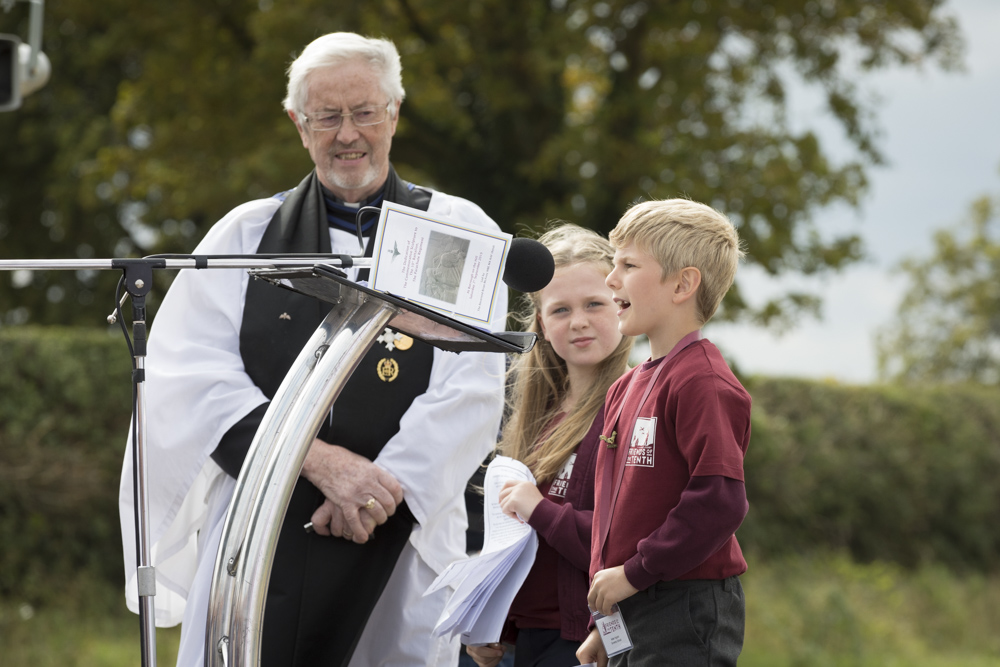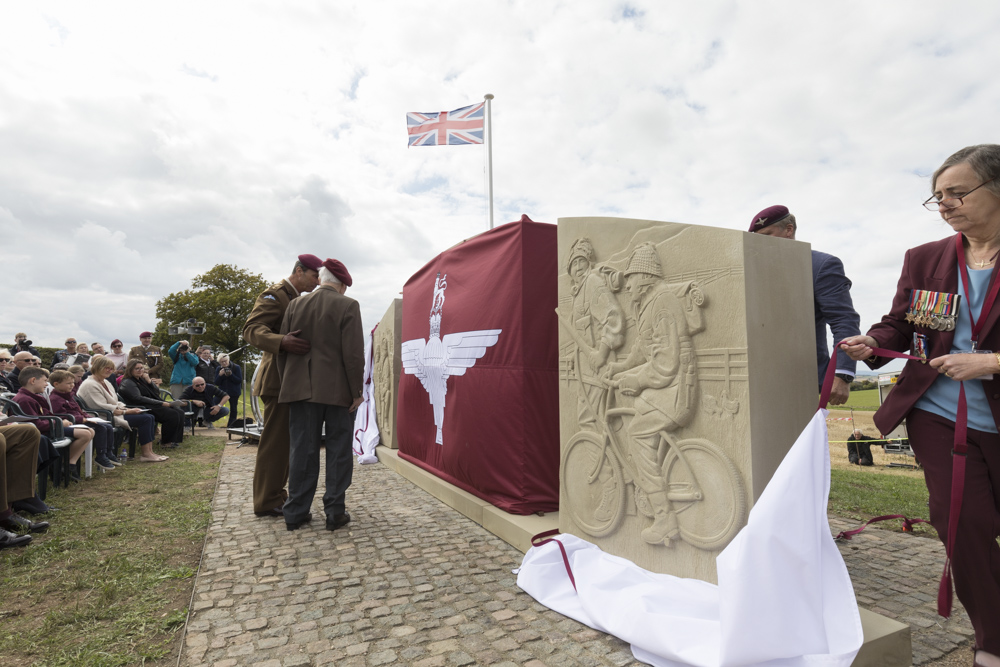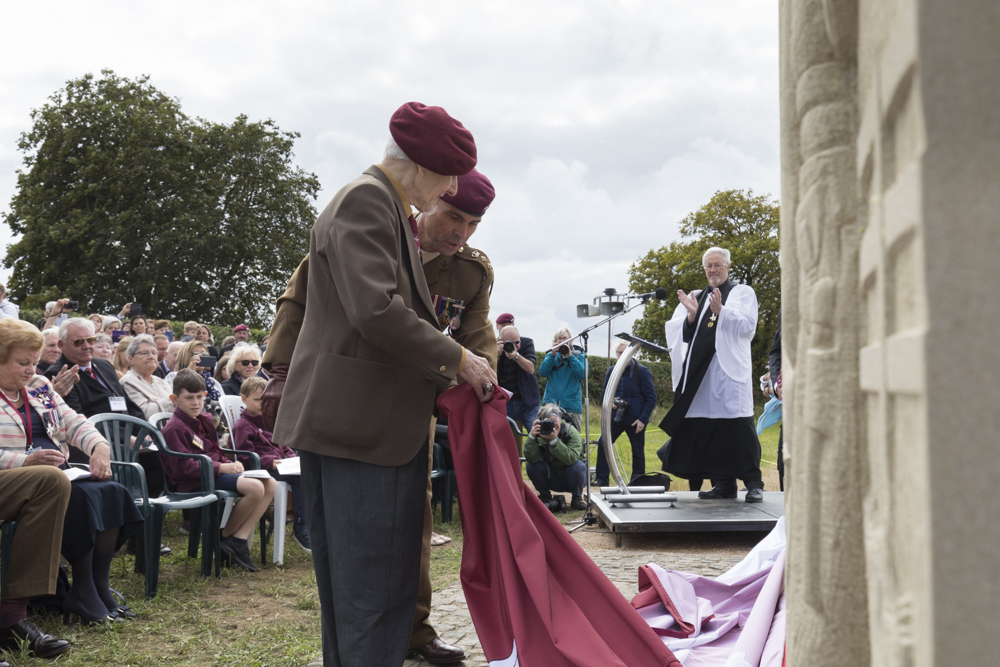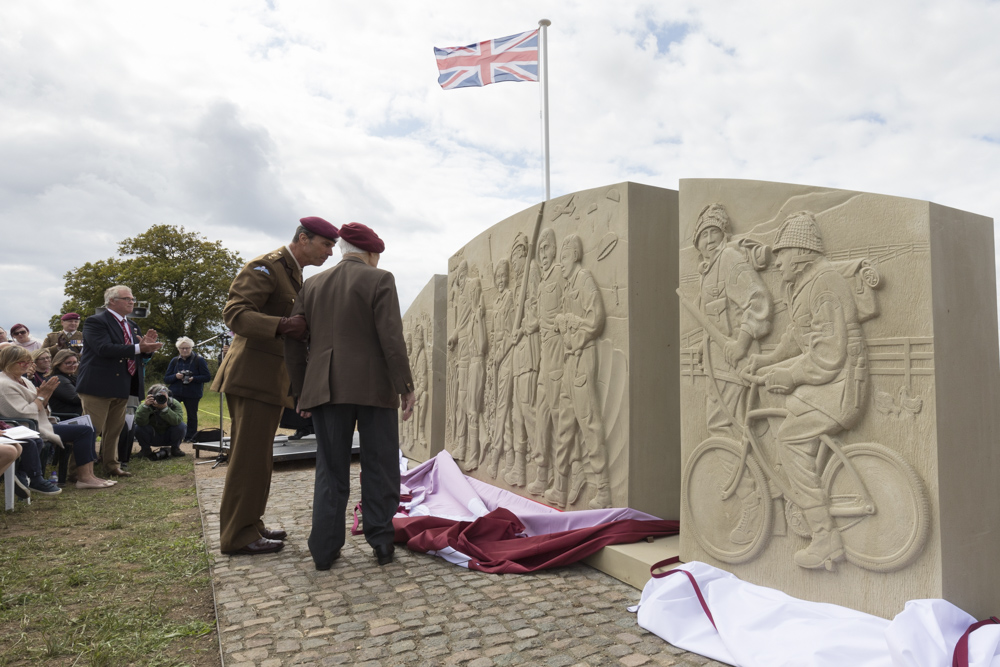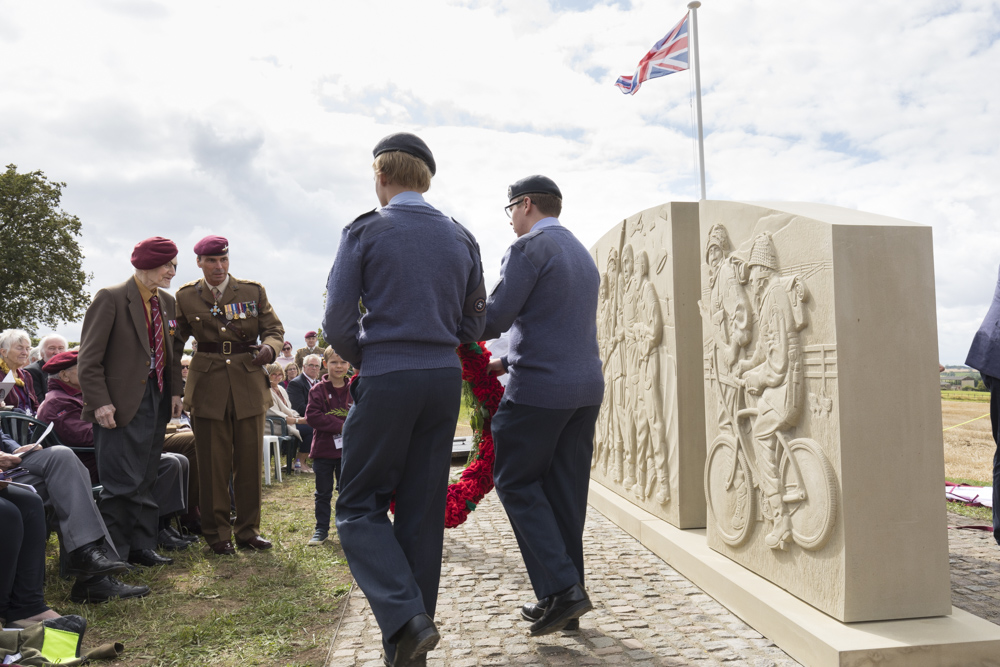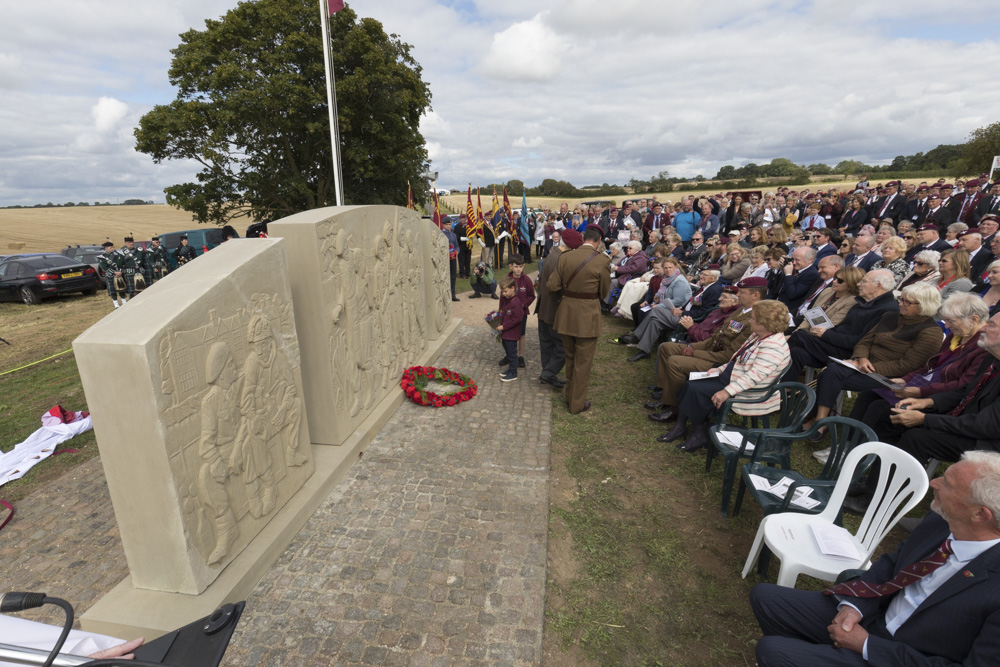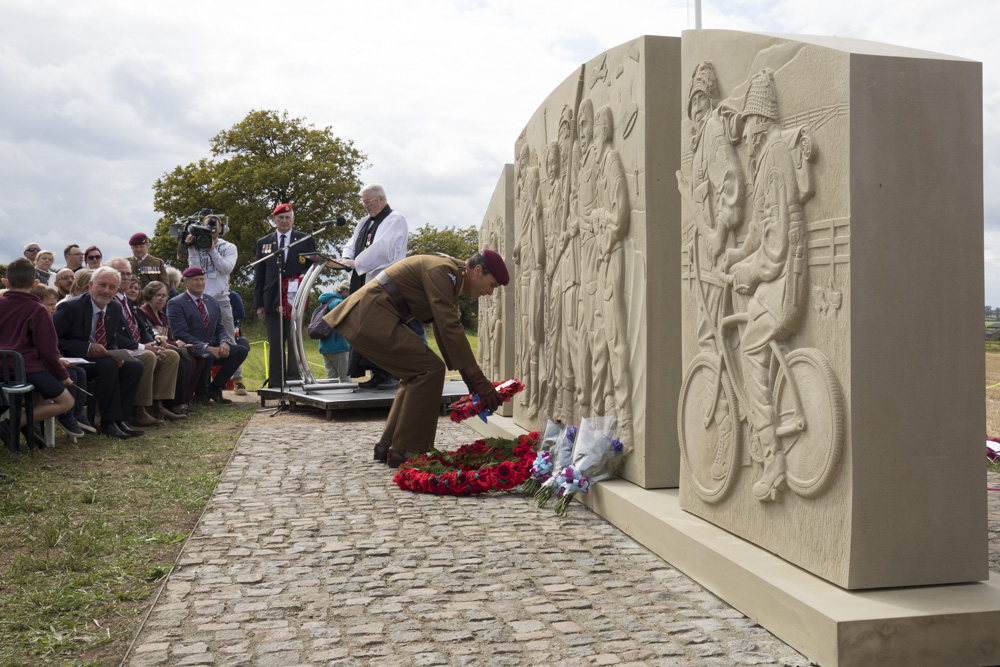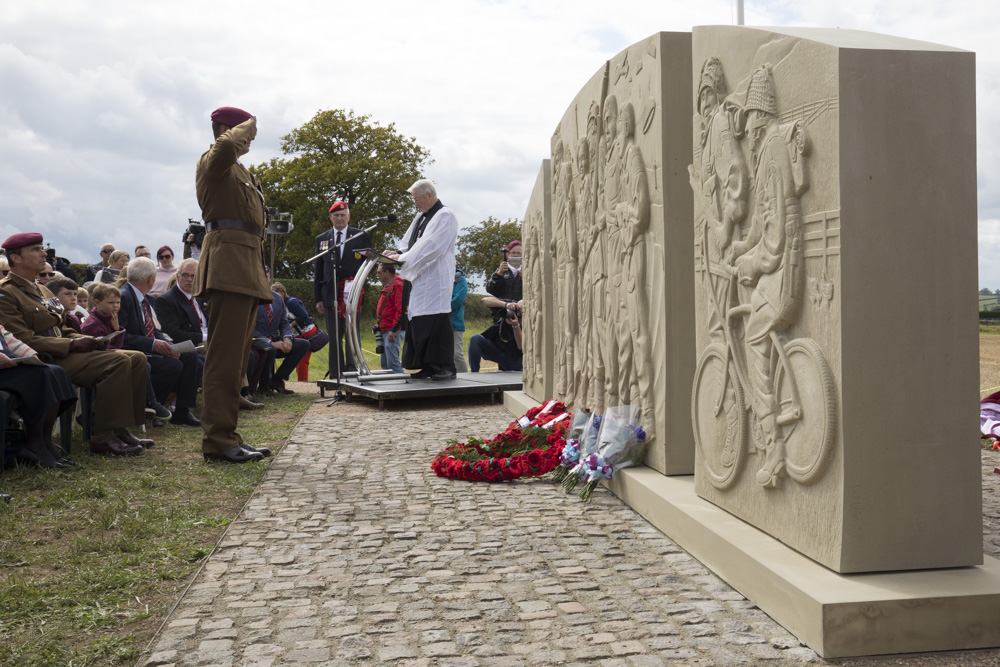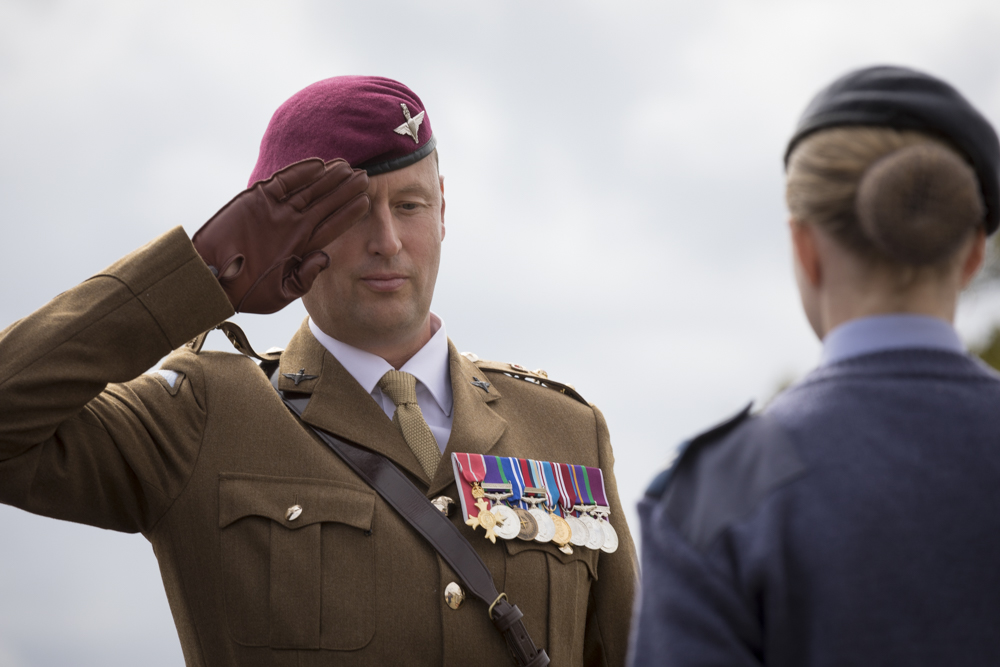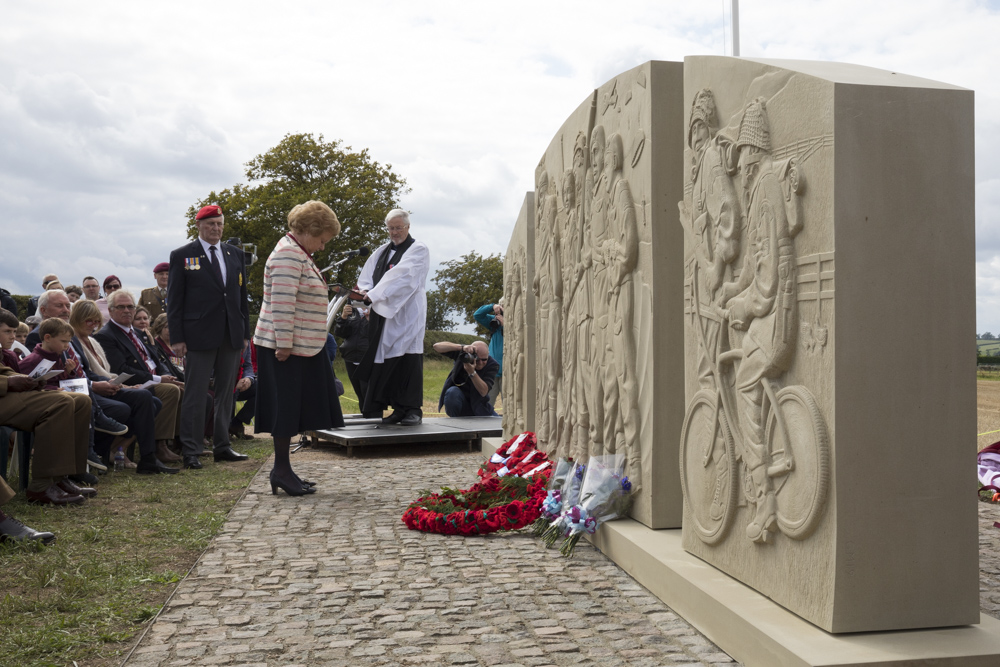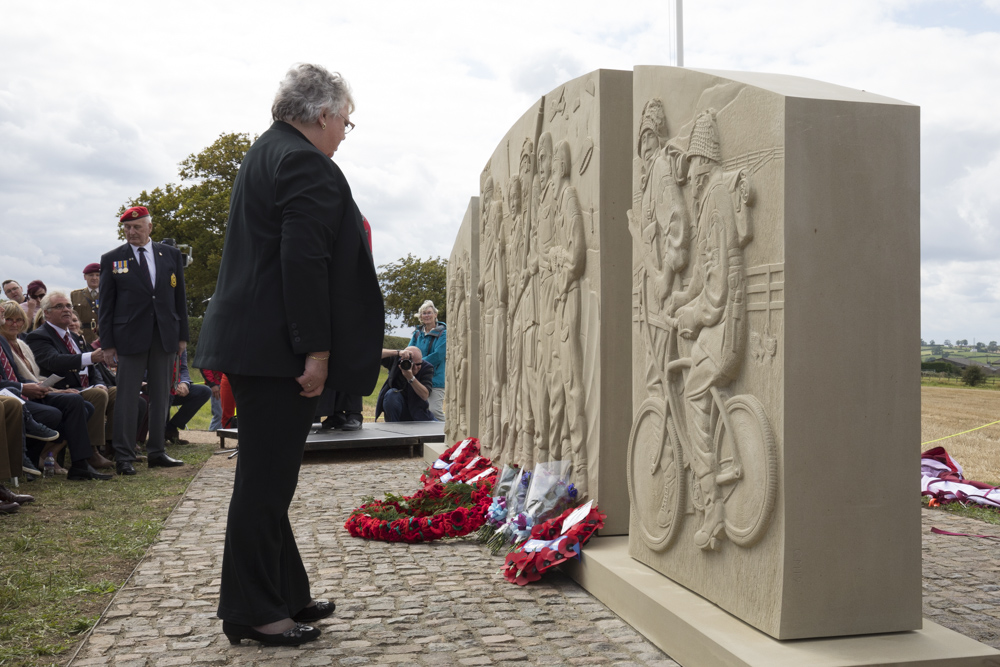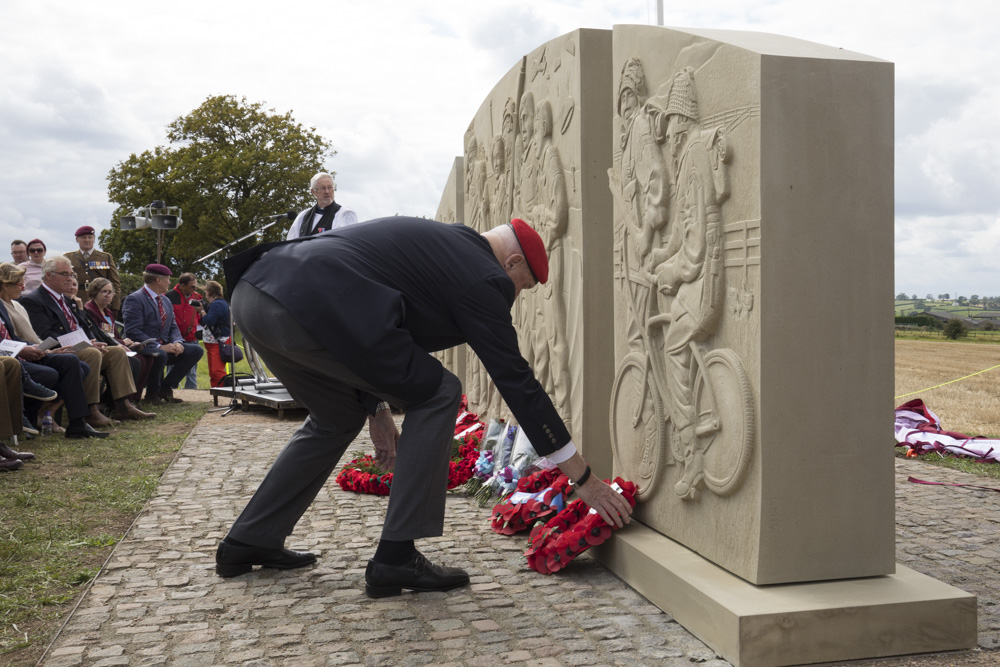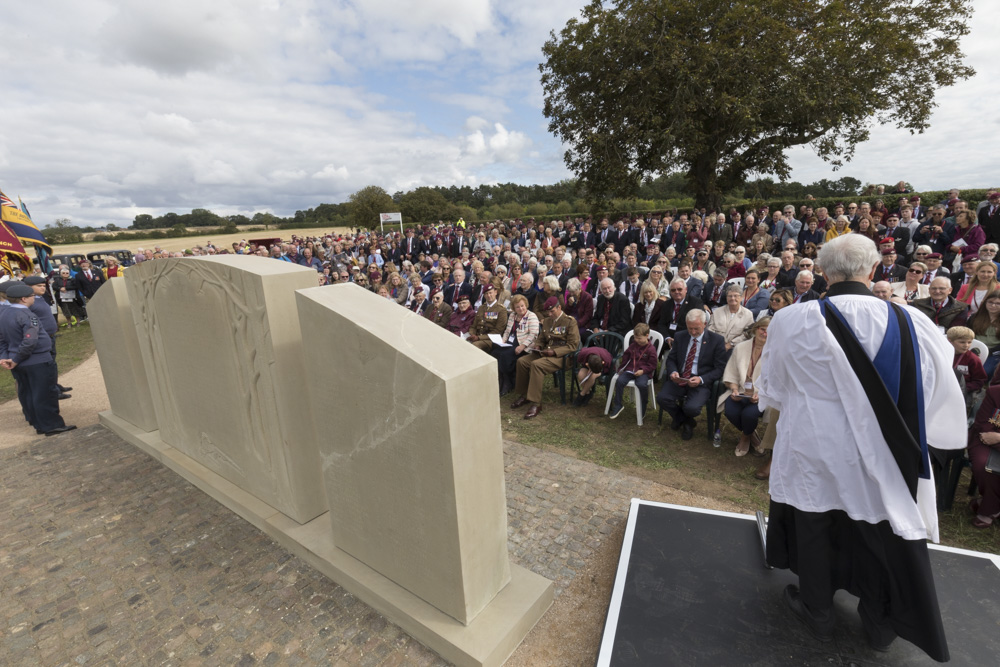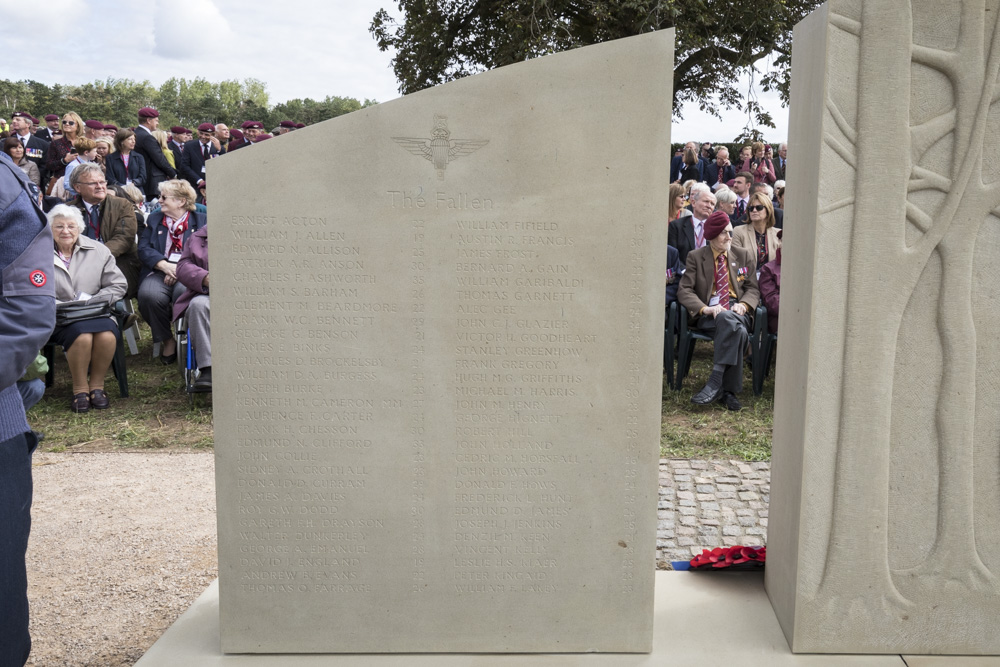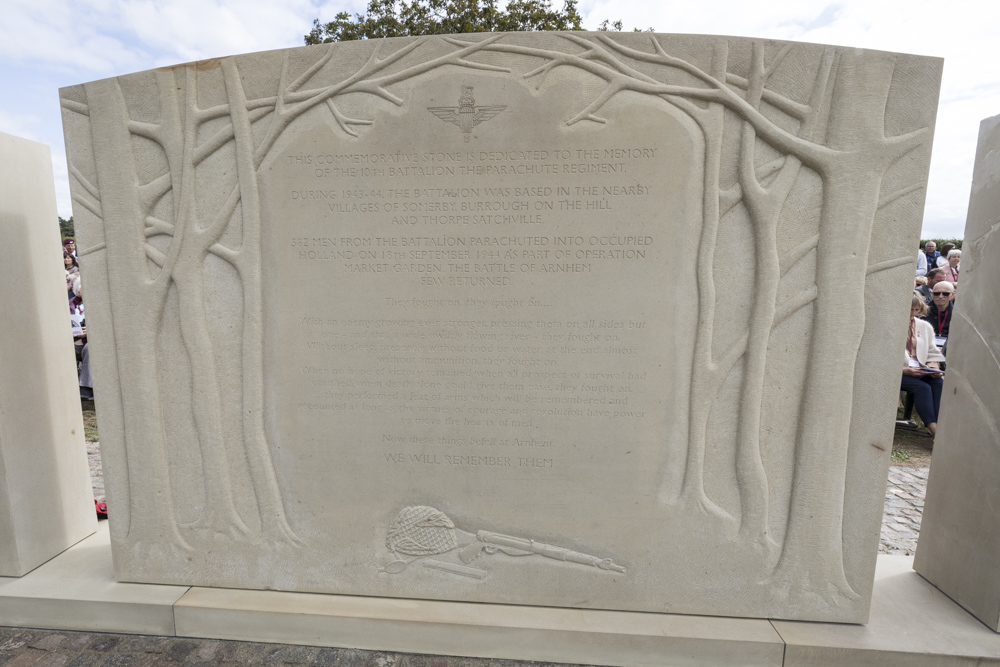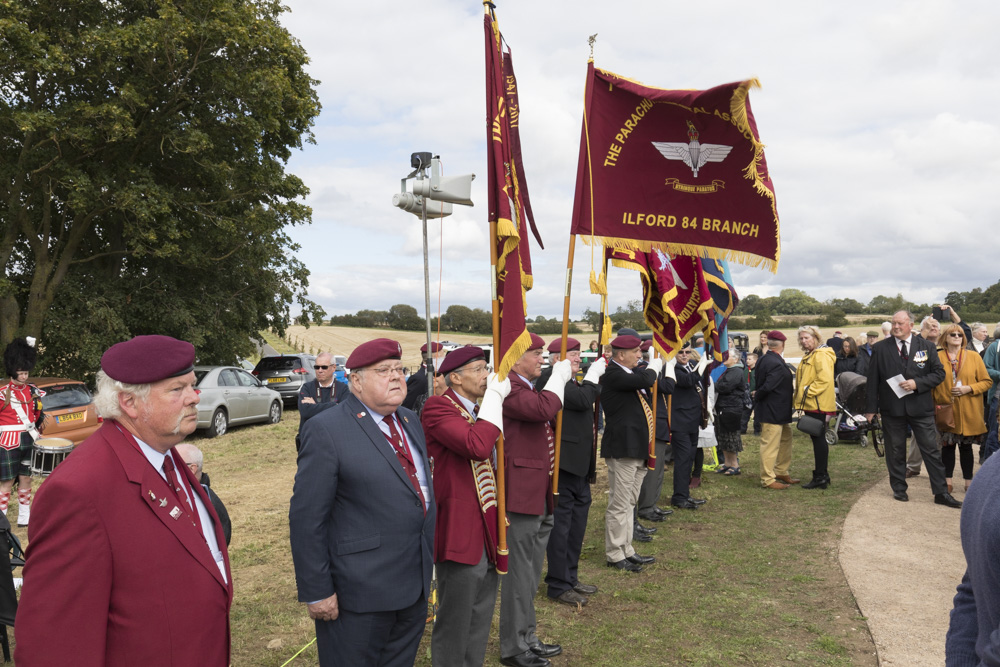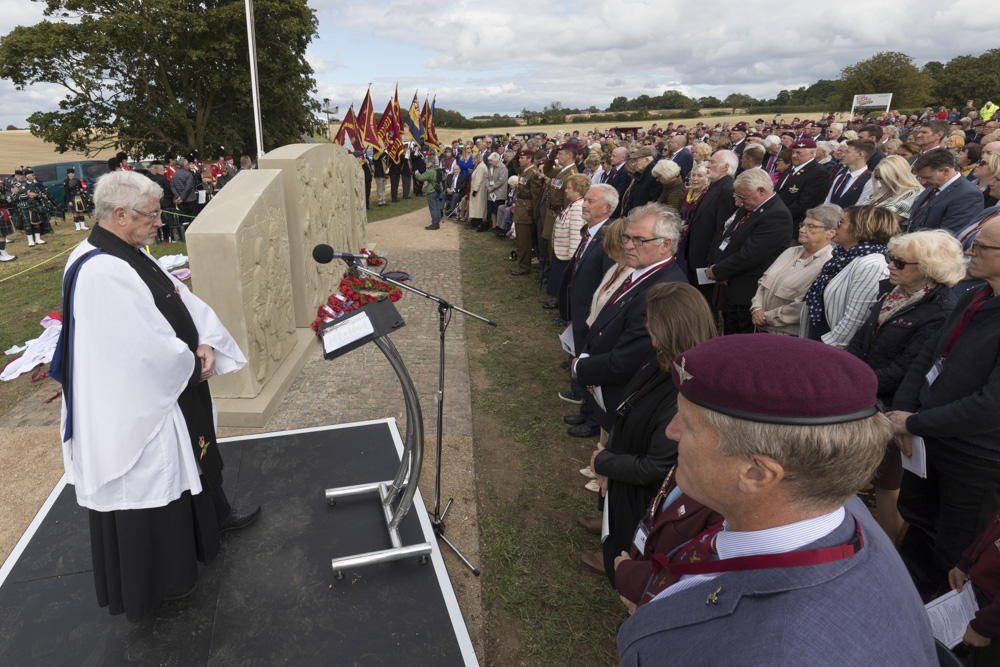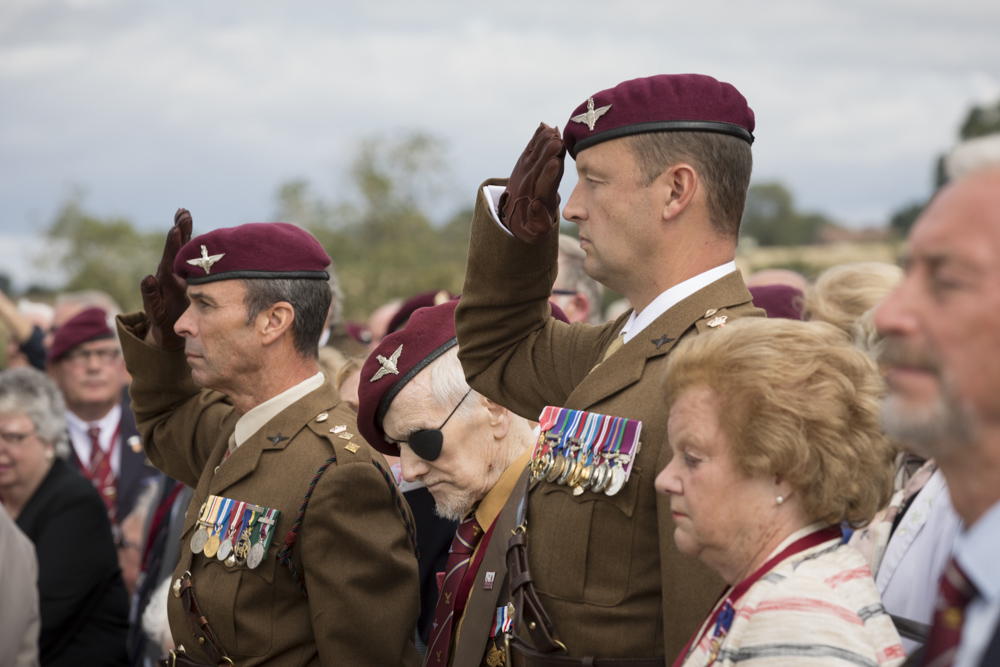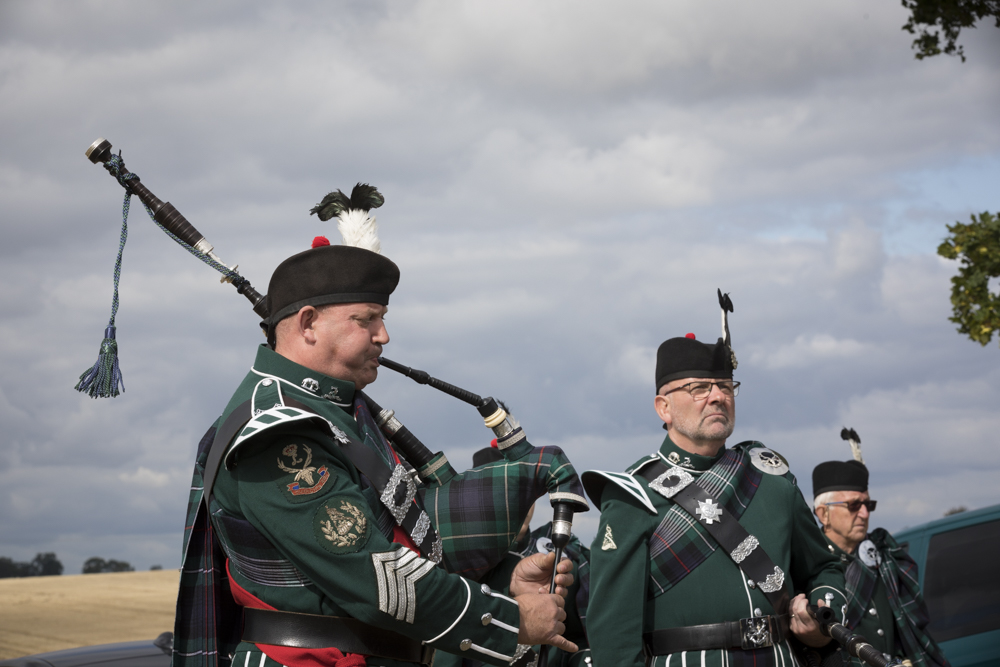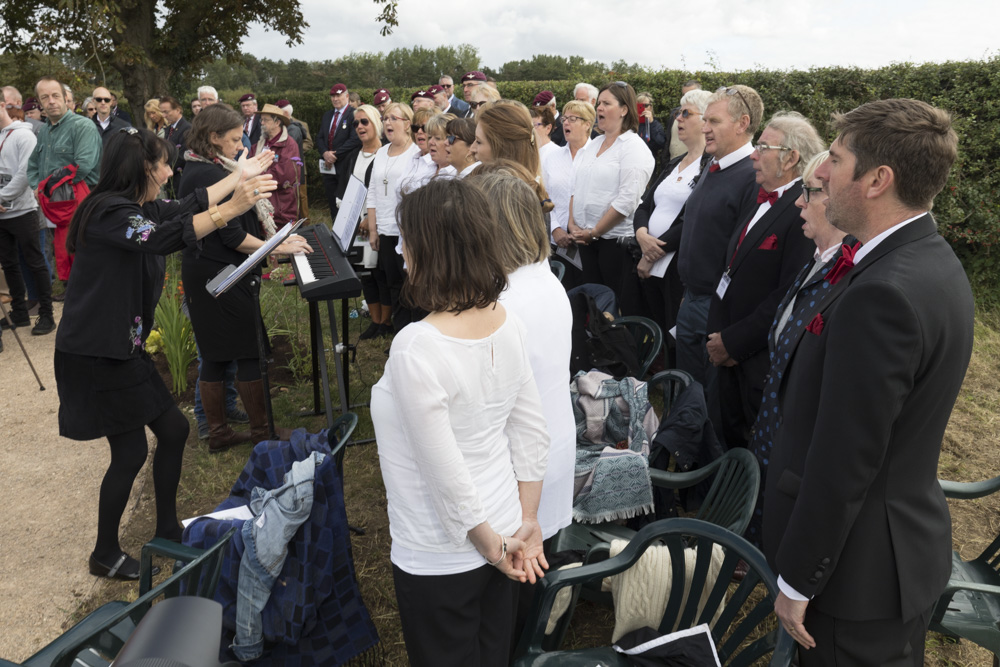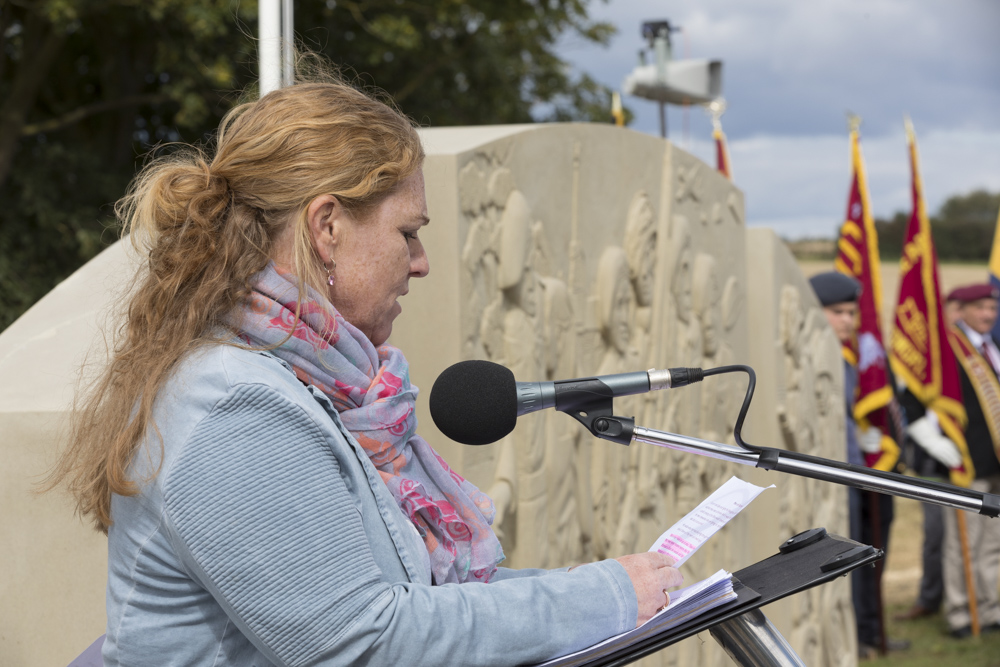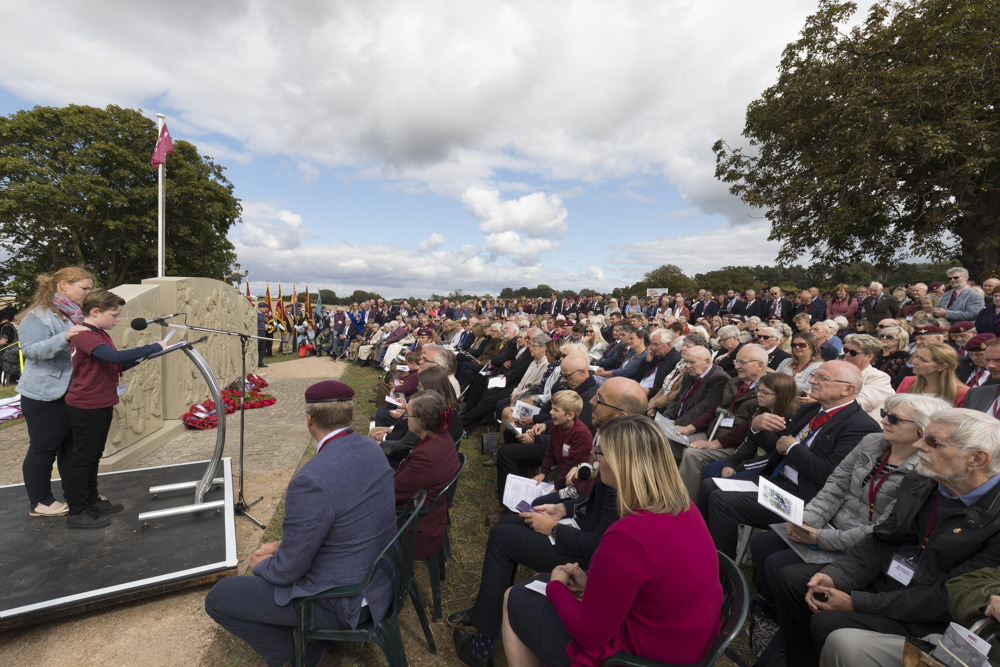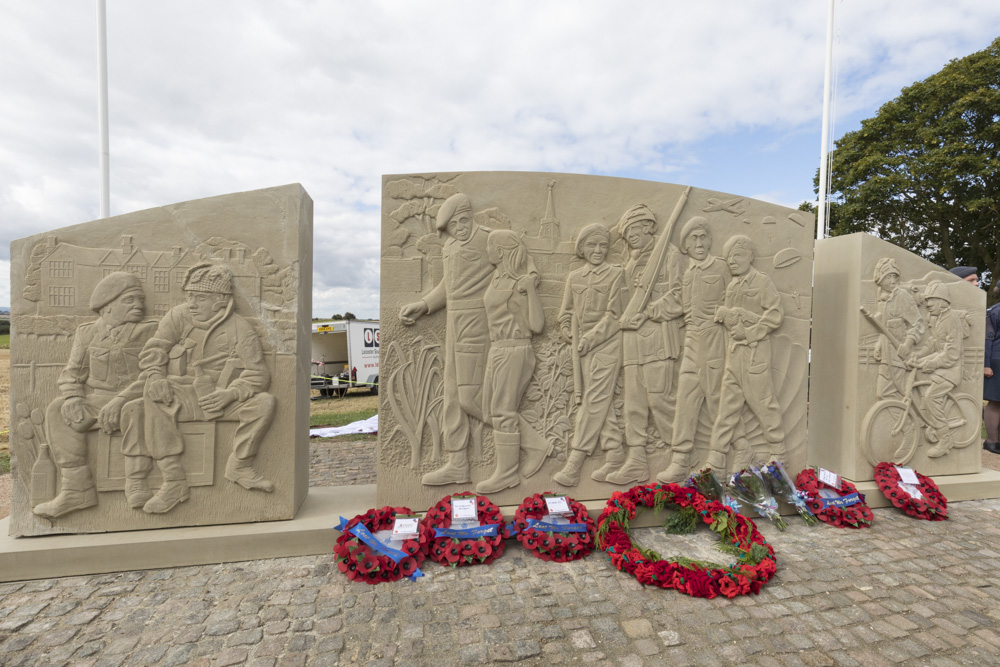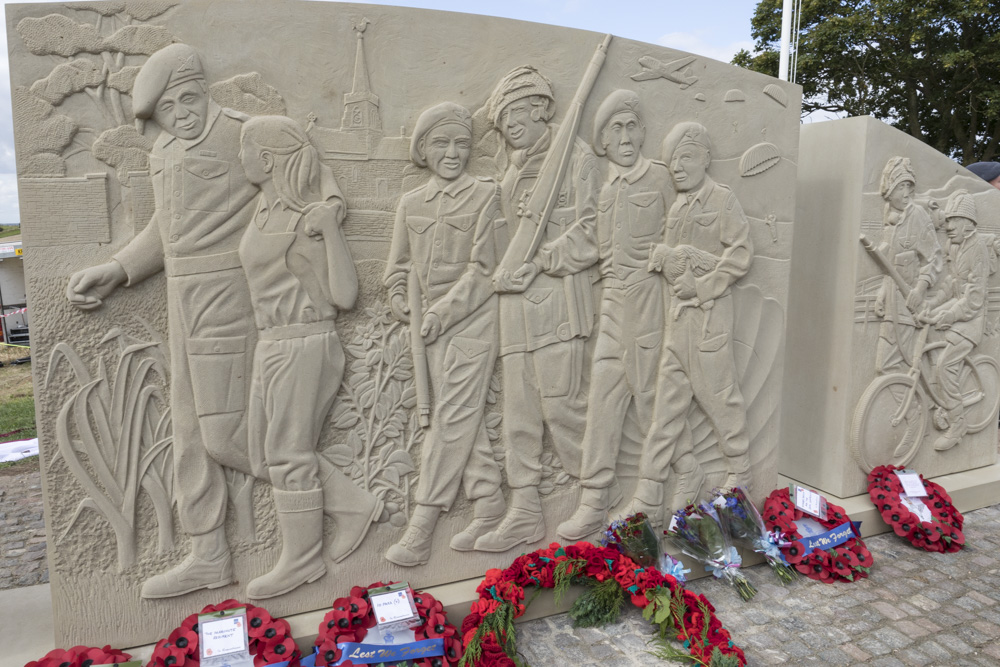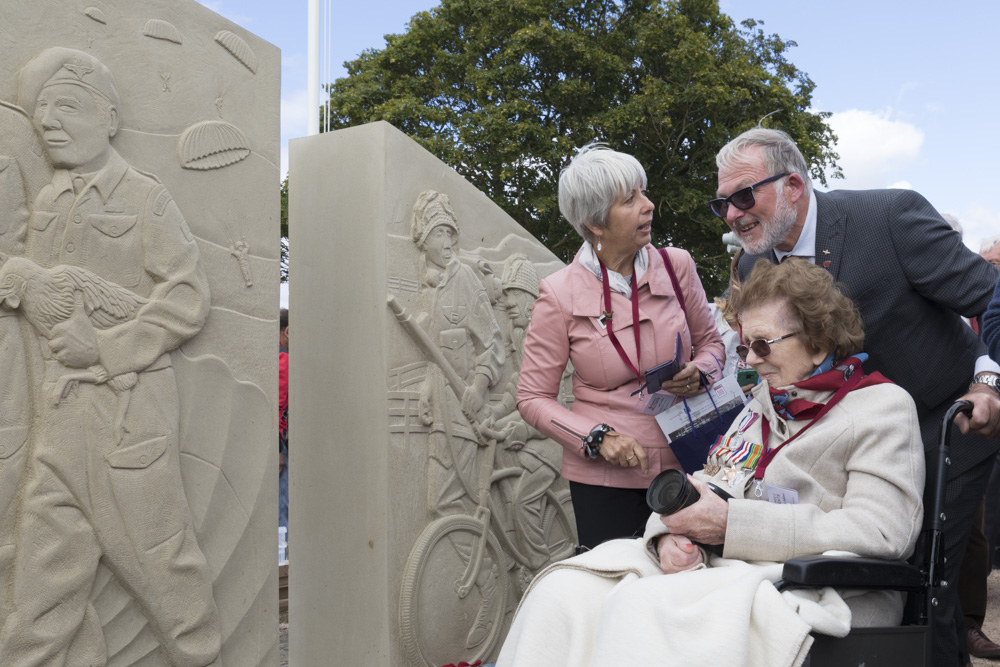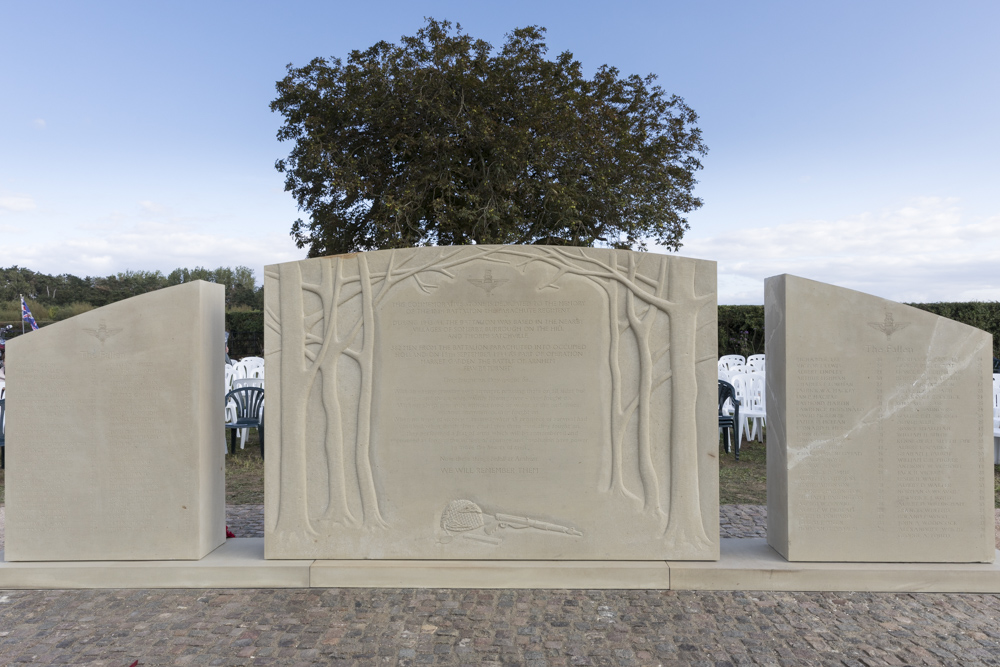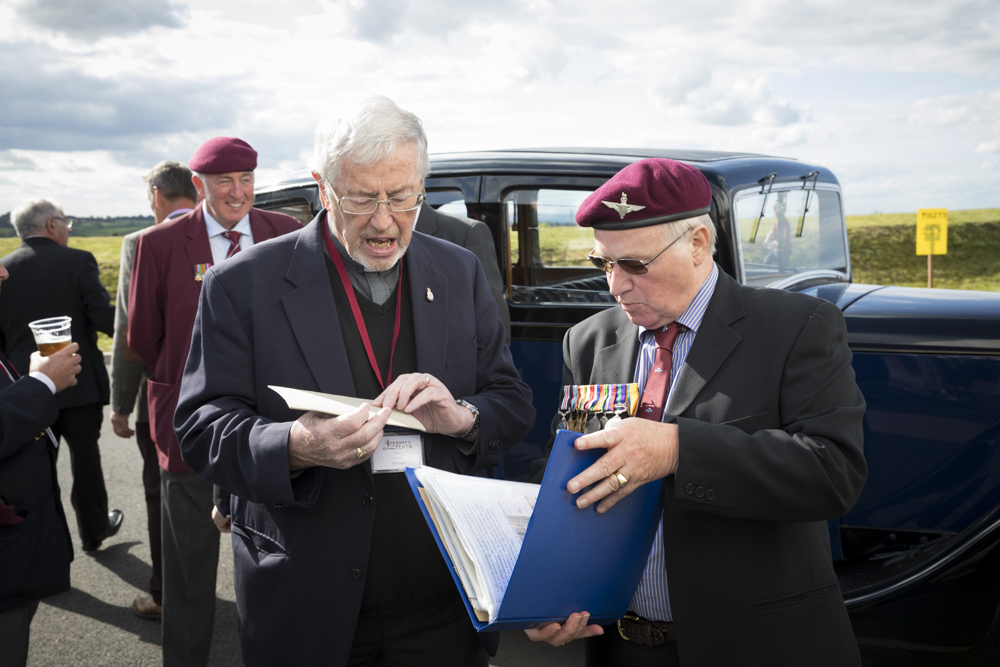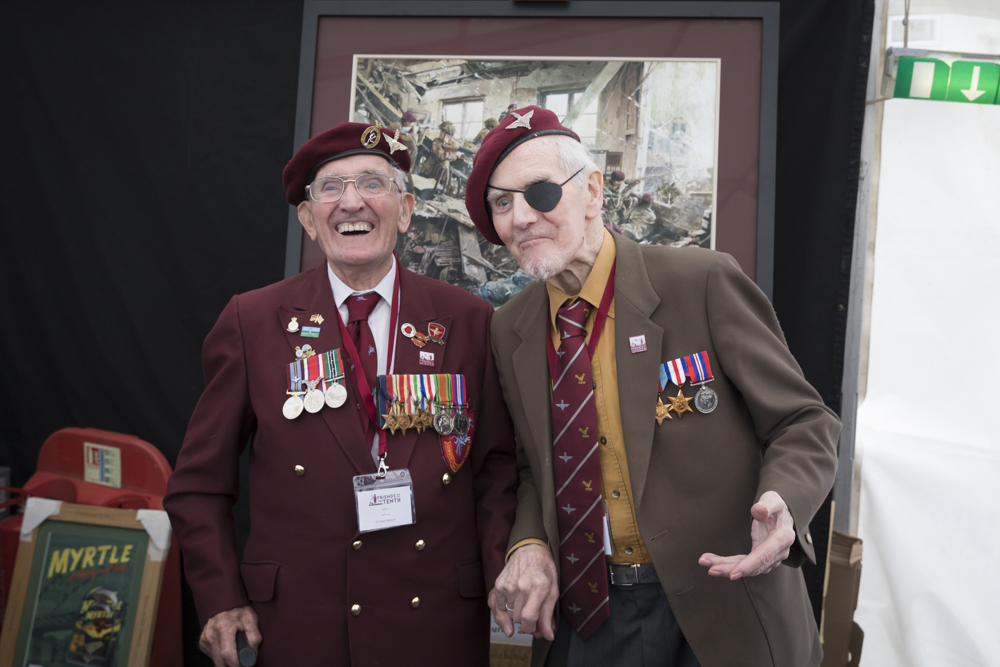 The memorial was designed and made by sculptor Graeme Mitcheson, MRSS
For more information: https://friendsofthetenth.co.uk/