Annable, Harold Cecil
Date of birth:

January 5th, 1917 (Hamilton-Wentworth/Ontario, Canada)

Date of death:

June 5th, 1983 (Sudbury-Sudbury County/Ontario, Canada)

Service number:

R214012/J89416

Nationality:
Biography
Harold Cecil Annable was born on January 5th, 1917 as son to Osborne Beverly Annable and Edna Jane Annable-Tufford. He married Thelma Myrtle Kennnedy. On June 5th, 1983 Harold Cecil Annable passed away and was buried in Beamsville-Lincoln/Ontario, Canada.

Promotions:
?: Flight Sergeant.

Career:
?: No. 419 (Moose) Squadron.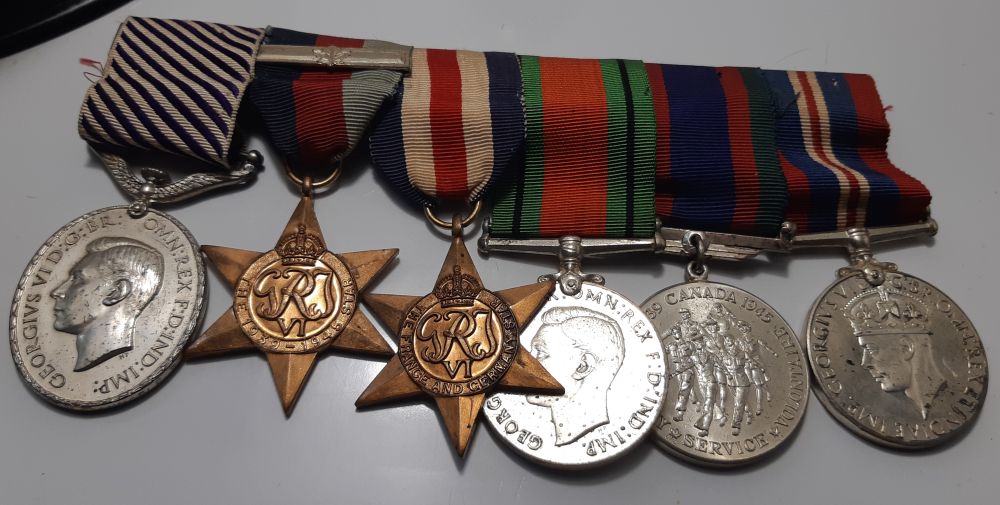 Do you have more information about this person? Inform us!
Period:

Rank:

Flight Sergeant

Unit:

Awarded on:

December 15th, 1944
Citation:
"As mid-upper gunner this airman has participated in a large number of sorties, including attacks on such targets as Dortmund, Brunswick, Bolmen and Kiel. He has at all times displayed the greatest determination and devotion to duty. On many occasions his aircraft has been attacked by enemy fighters. His timely combat manoeuvres and good shooting on these occasions have played a good part in the safe return of the aircraft."

Period:
Awarded with Overseas Service Bar.

Sources