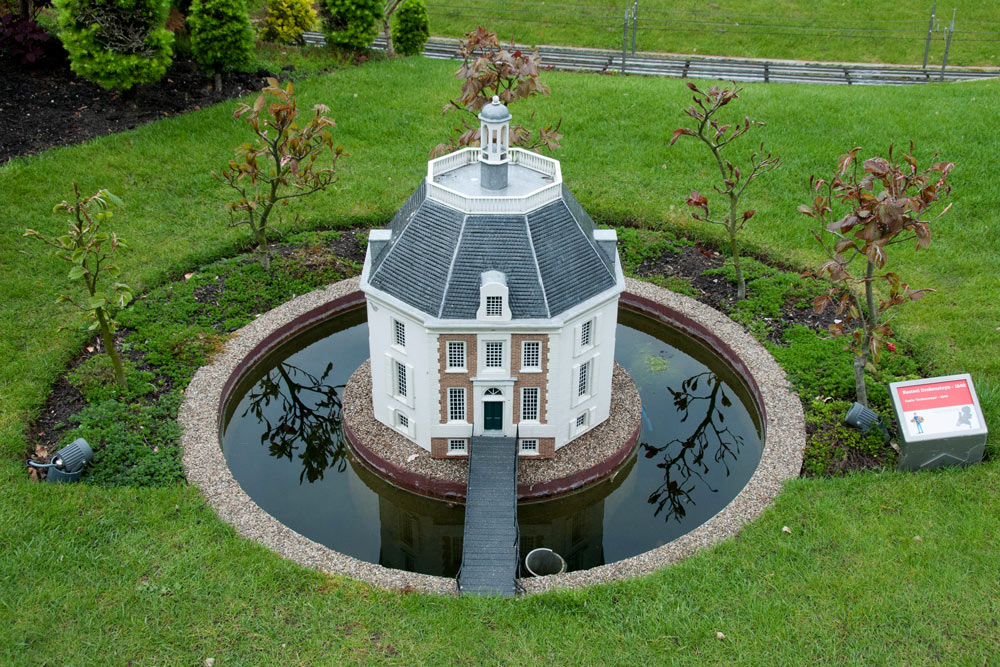 During World War II Drakensteyn Castle is partly used as a holiday resort for German children and later had it confiscated by German soldiers.
Drakensteyn Castle in Lage Vuursche is a country house in the town of Baarn. In the Netherlands, the castle best known as Princess Beatrix lived there between 1963 and 1981. Princess Beatrix was known back in 2013 in the castle to live, after her resignation as queen.

In the picture is a miniature Drakensteyn Castle seeing as this view is in Madurodam.
Do you have more information about this location? Inform us!
Source
Text: Anneke Moerenhout
Photos: Anneke Moerenhout