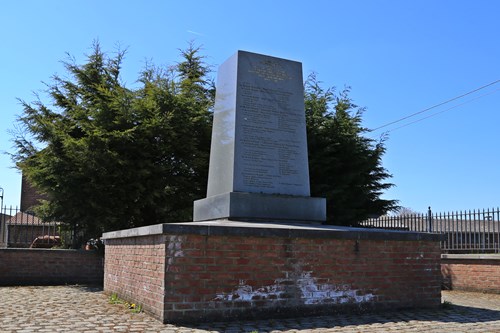 This monument was erected to commemorate the dedication of the British and Hanoverian troops during the battle at Quatre Bras on 16 June 1815. It was revealed on 7 June 2002 by the 8th Duke of Wellington, descendant of Arthur Wellesley, 1st Duke of Wellington, who defeated Napoleon at Waterloo.

Text on the monument:

In Memory of
The Officers and Men
of the
British and also forces
Who, Under the Commando of
Field Marshal the Duke of Wellington,
Fought at Quatre-Bras
16 June 1815

Under the plaque the British and Hanoverian units that played a role in this battle are mentioned.

Do you have more information about this location? Inform us!
Source