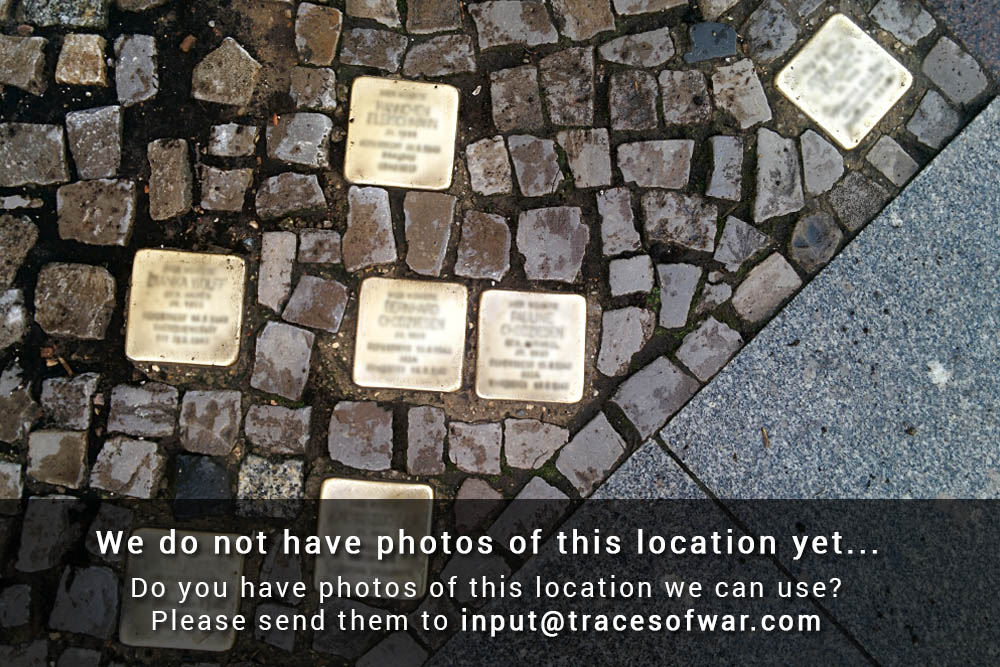 STOLPERSTEIN / STUMBLING STONE
for
Roelof Blokzijl.

Robert F. Pipes and fellow airman H.L. Hefner were hidden for a few weeks by the Blokzijl family in 1943. They were also hidden by Baron von Pallandt and the de Bruin family. They had been returning from a bombing raid on Berlin when shot down near Enshede. All of the 10 man crew were captured by the nazis except for Pipes and Hefner.

The German artist Gunter Demnig started placing the first Stolpersteine in 1997 in the Berlin's Kreuzberg district.
Meanwhile there are Stolpersteine in many countries.
It reminds the Holocaust in World War II.
A Stolperstein is a concrete stone of 10 x 10cm, with a brass plate on top, in which the name, date of birth and decease and also place of decease is punched into.
The Stolperstein gets a place in the pavement in front of the former house of the victim.
By doing this, Gunter Demnig gives a private memorial to each victim.
His motto is: 'A HUMAN BEING IS FORGOTTEN ONLY WHEN HIS OR HER NAME IS FORGOTTEN'.

Borne was the first town in the Netherlands in which Stolpersteine were placed.
This happened the 29-11-2007.
Do you have more information about this location? Inform us!
Source
Text: TracesOfWar.com
Photos: TracesOfWar.com