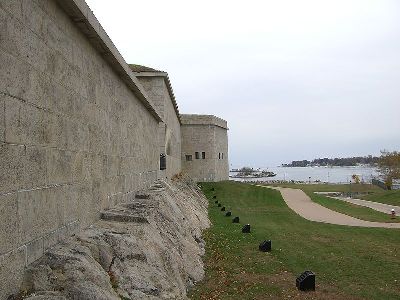 This fort was built from 1839 to 1852.
During the American Civil War, Fort Trumbull served as a recruiting and training depot and as headquarters for the 14th U.S. Infantry.
From 1939 - 1946, Fort Trumbull served as the Merchant Marine Officers Training School and trained most of the Merchant Marine officers who served during the Second World War.

Nowadays the fort is a state park and a tourist attraction.
Do you have more information about this location? Inform us!
Source