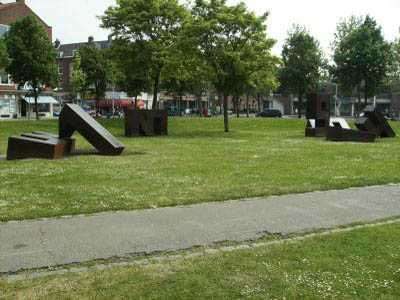 This memorial is named "The Forgotten Bombardment". It commemorated the less known second bombardment of Rotterdam on 31 March 1943.

The Allies tried to bomb industries but the bombs hit living areas. 326 citizens were killed and 400 were injured.
Do you have more information about this location? Inform us!
Source
Text: Pieter Schlebaum
Photos: Pieter Schlebaum