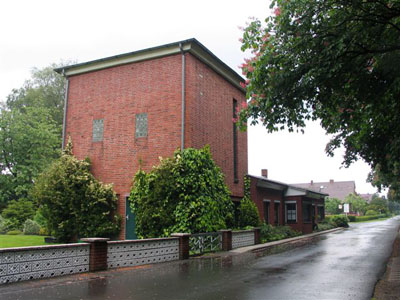 From 1938 till September 1939, Bathorn served as penal camp. The Wehrmacht took over the camp and transformed it into a POW-camp.

The five sub-camps of Bathorn:
- Groß Hesepe (Emslandlager XI)
- Dalum (Emslandlager XII)
- Wietmarschen (Emslandlager XIII)
- Alexisdorf (Emslandlager XV)

In the period of 1939-1945, the camp held Polish,West-European,Yugoslavian,Soviet and Italian POW's. On 5 April 1945, the camp was liberated by Canadian forces.

After the war, Bathorn was reused as refuge for foreign forced laborers and escaped East Germans. Nowadays, the residential area 'Lager Bathorn' is located on the former camp terrain. Most of the camp buildings are demolished.
Do you have more information about this location? Inform us!
Source