The website has become even bigger and better! WW2Awards.com has been fully merged with TracesOfWar.com. From now on, the sections Persons and Awards are available. Much more information in a larger jacket
Date of birth:

September 22nd, 1882 (Helmscherode/Lower Saxony, Germany)

Date of death:

October 16th, 1946 (Nuremberg/Bavaria, Germany)

Nationality:
1902 Leutnant im Nds.Feld.Art.Rgt.46
1929 Chef Org.-Abt.im Tr.Amt
1934 Generalmajor
1935 Chef Wehrmachtsamt
1937 General d.Art.
1938 Chef OKW
1940 GFM
Do you have more information about this person? Inform us!
Photo 1: Willi Schumacher Collection
Photo: Willi Schumacher Collection
- Fellgiebel W.P., Elite of the Third Reich, The recipients of the Knight's Cross of the Iron Cross 1939-1945: A Reference, Helion & Company Limited, Solihull, 2003, ISBN 1-874622-46-9
- The wehrmacht at war 1939-1945 the units and commanders, Andris J. Kursietis ISBN 907532338-7
- Romanian Armed Forces in the Second World War
- Wikipedia
- Daten-Buch
- TITLE
- ritterkreuztraeger-1939-45.de

Photo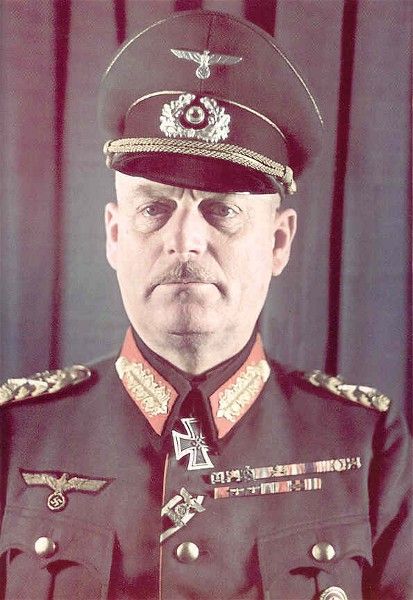 Background stories
Helaas geen map gevonden.
The War Illustrated
Themes