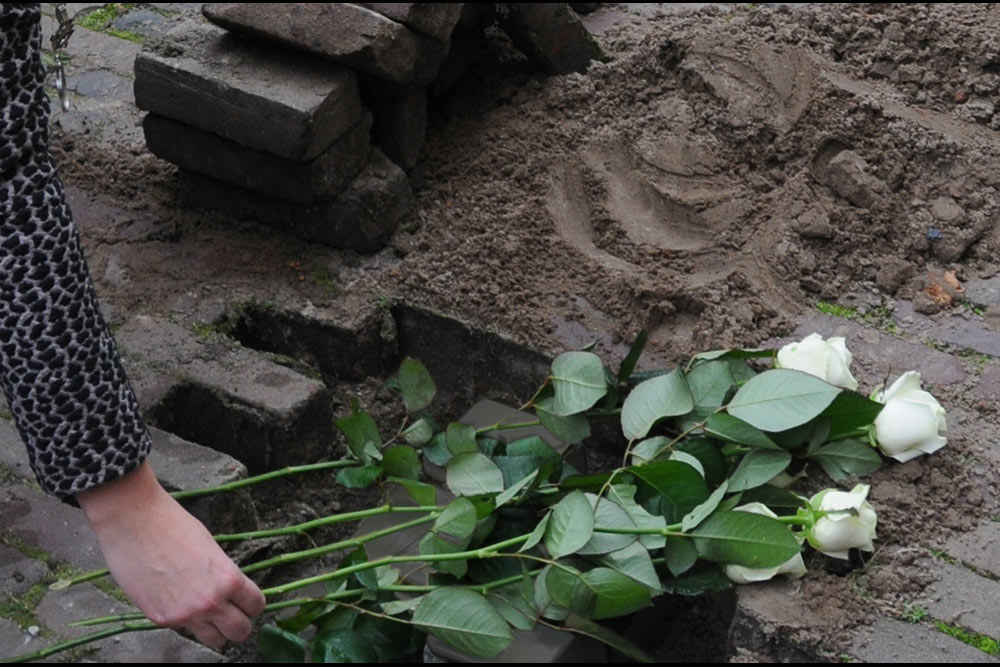 MEMORIAL STONES HOLOCAUST AND RESISTANCE FIGHTERS

Memorial Stones are placed in the pavement in front of the former house of Jewish Victims or the Resistance Fighters from where they were deported or killed in the Second World War. Here the are placed at the opposite of the street.

Memorial Stones are made of bronze or granite with mostly the name, date of birth and death and also the location of decease from the victims.

In Apeldoorn are Memorial Stones for:
Berend Gustaaf Cohen, Jeannette Frieda Cohen-Hirschel,
Hartog Izak Cohen, Jozef Cohen en Marianne Cohen.
Do you have more information about this location? Inform us!
Source
Text: Anneke Moerenhout
Photos: Anneke Moerenhout