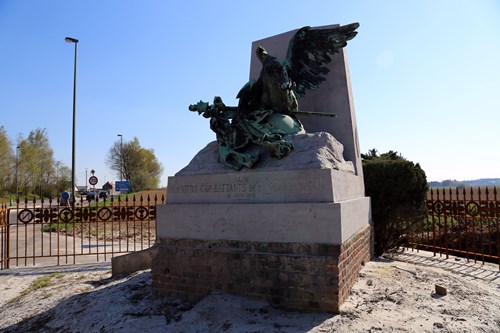 This monument was built on the location where at the end of the Battle of Waterloo the Napoleonic troops had their 'last stand', approx. 200 metres south of the Ferme de la Belle Alliance.

Text on the monument:

"Aux Derniers Combattants de la Grande Armée"

"For the last warriors of the Great Army"

"Aux
Officiers, Sous-Officiers
Et Soldats
De l'Escadron Polonais
Tombés à
Mont-Saint-Jean
Le 18 juin 1815"

"For
the officers, NCOs
and soldiers
of the Polish Squadron
fallen at
Mont-Saint-Jean
on 18 June 1815"
Do you have more information about this location? Inform us!
Source