The website has become even bigger and better! WW2Awards.com has been fully merged with TracesOfWar.com. From now on, the sections Persons and Awards are available. Much more information in a larger jacket
Date of birth:

May 22nd, 1919 (Sheffield/England, Great Britain)

Date of death:

August 8th, 1989

Service number:

40743

Nationality:
Robert Oxspring was the son of a World War 1 decorated pilot of the same name. He joined the RAF in March 1938 on a short service commission and joined 66 Sqn. in the December and started operational flying in July 1940 and flew throughout the Battle of Britain. He was shot down by Bf 109's over Kent on 25thOctober, baling out with slight injuries (Caterpillar Club Badge). He was awarded an AFC in January 1949 after leading a team of 54 Sqn Vampires to Canada and the USA, the first jet aircraft to cross the Atlantic. He retired from the service with the rank of Group Captain, having been Station Commander of RAF Gatow, Germany, in 1968 and settled in Lincolnshire near to RAF Cranwell. He died on 8th August 1989. Total Claims: 13 and 1 shared destroyed, 2 probable ,13 damaged, 4 V-1s destroyed

Promotions:
7th May 1938: Acting Pilot Officer on probation;
3rd September 1940: Flying Officer;
3rd September 1941: Flight Lieutenant (war subs.);
1st January 1944: Temporary Squadron Leader;
15th June 1944: Squadron Leader (war subs.);
1st September 1945: Flight Lieutenant (permanent);
1st August 1947: Squadron Leader.
Do you have more information about this person? Inform us!
- MEIJER, H.G. & VIS, R., Het Vliegerkruis, De Bataafsche Leeuw, Amsterdam, 1997.
- The London Gazette of Tuesday 5th November 1940, Issue 34986
- The London Gazette of Friday 8yh November 1940, Issue 34987
- The London Gazette of Tuesday 2nd December 1941, Issue 35366
- Second Supplement to The London Gazette of Tuesday 15th September 1942, Issue 25709, dated 18th September 1942
- Second Supplement to The London Gazette of Friday 12th February 1943, Issue 35904, dated 16th February 1943
- Fourth Supplement to The London Gazette of Tuesday 18th January 1944, Issue 36340, dated 21st January 1944
- First Supplement to The London Gazette of Tuesday 1st August 1944, Issue 36639, dated 4th August 1944
- Second Supplement to The London Gazette of Friday 29th March 1946, Issue 37518, dated 2nd April 1946
- Second Supplement to The London Gazette of Friday 1st August 1947, Issue 38035, dated 5th August 1947
- The Dutch Medals Page

Photo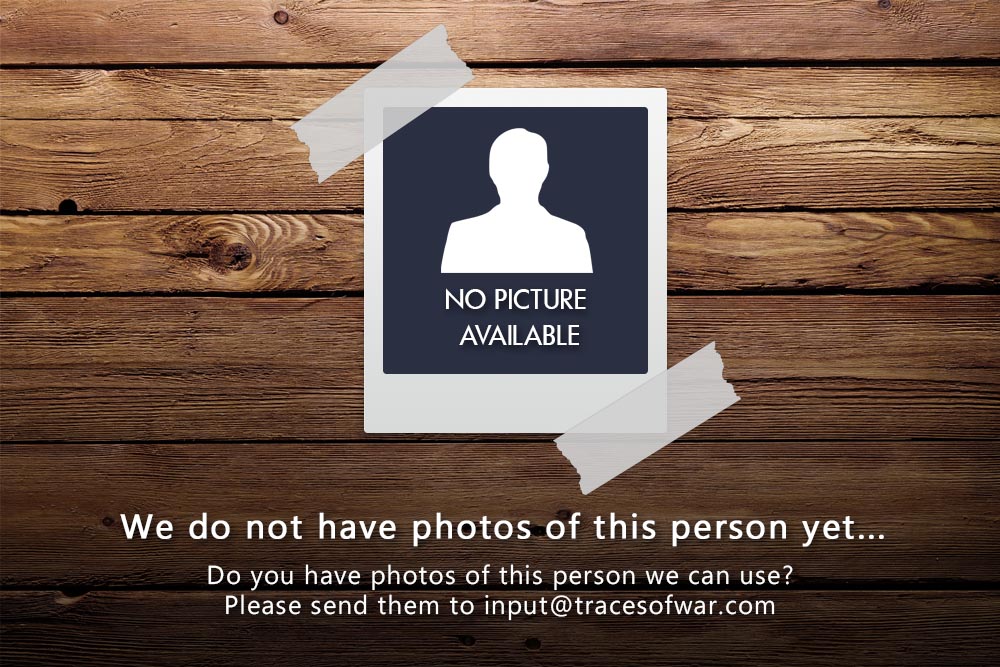 Themes